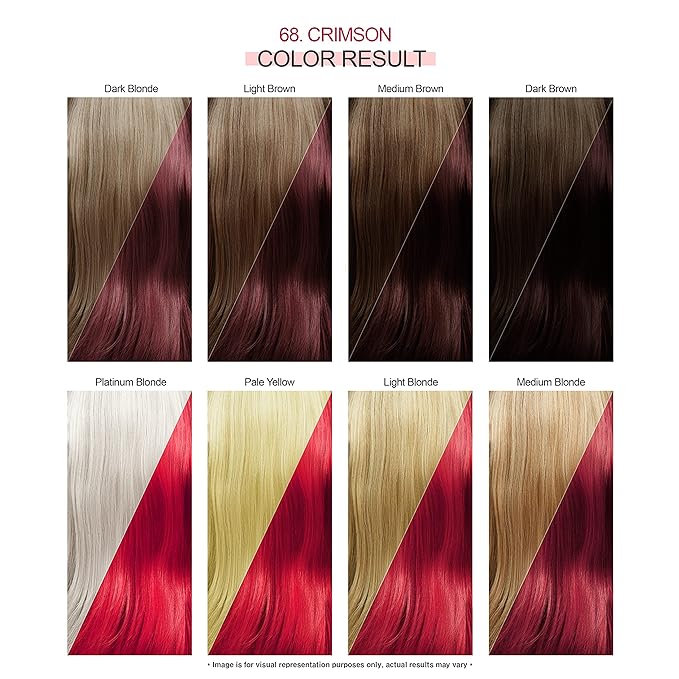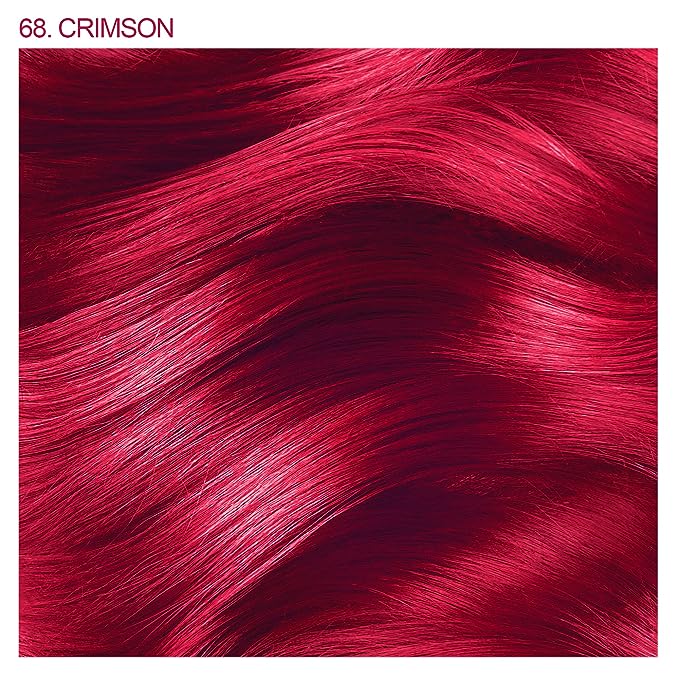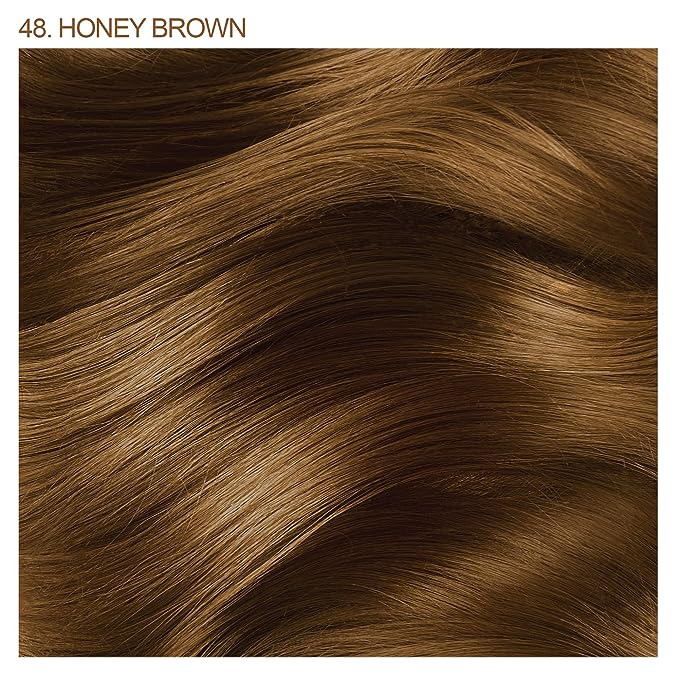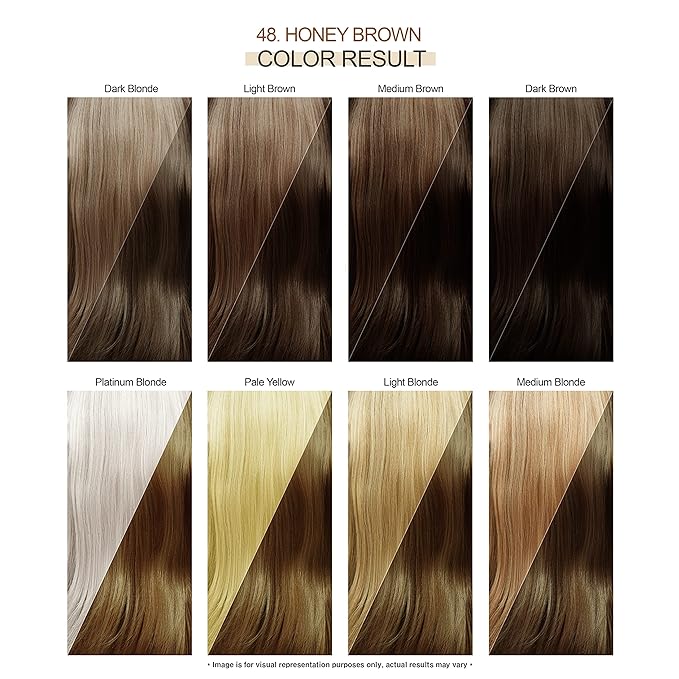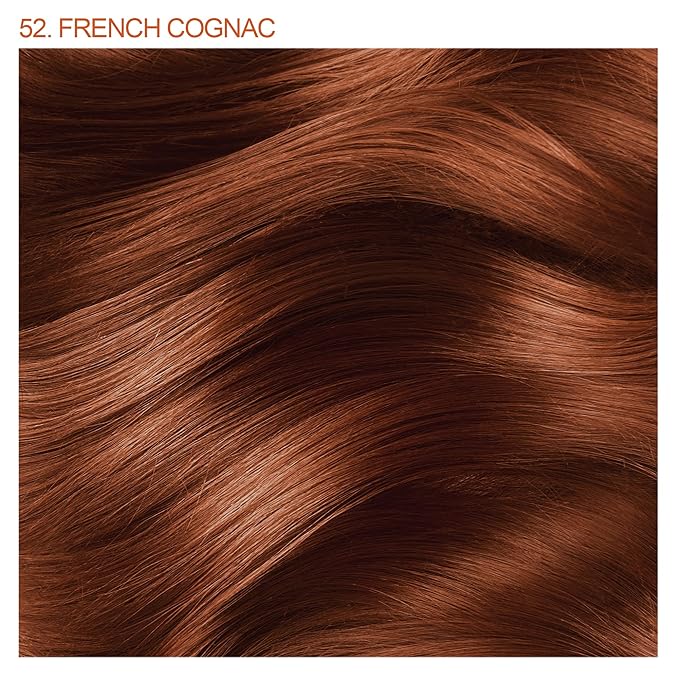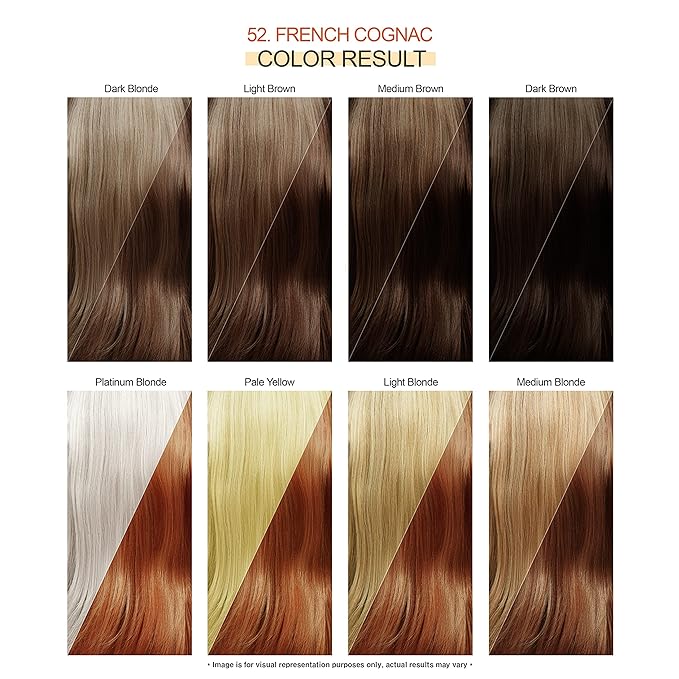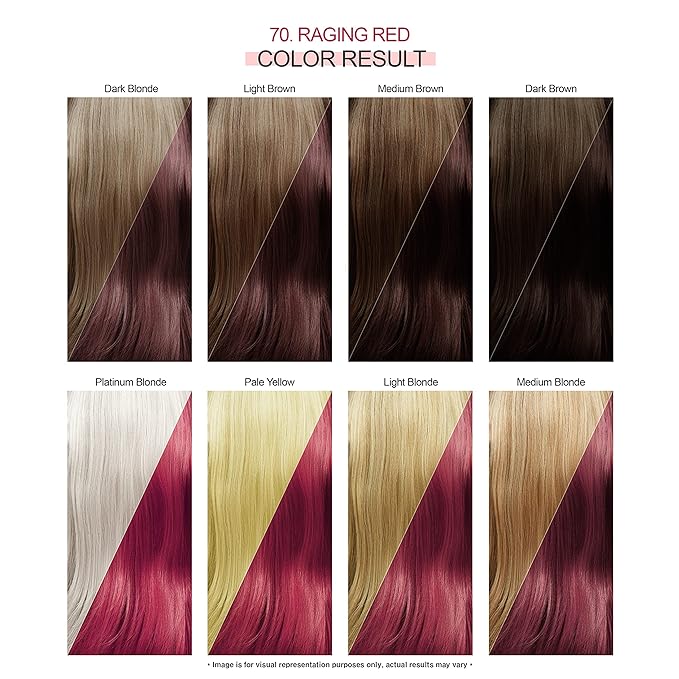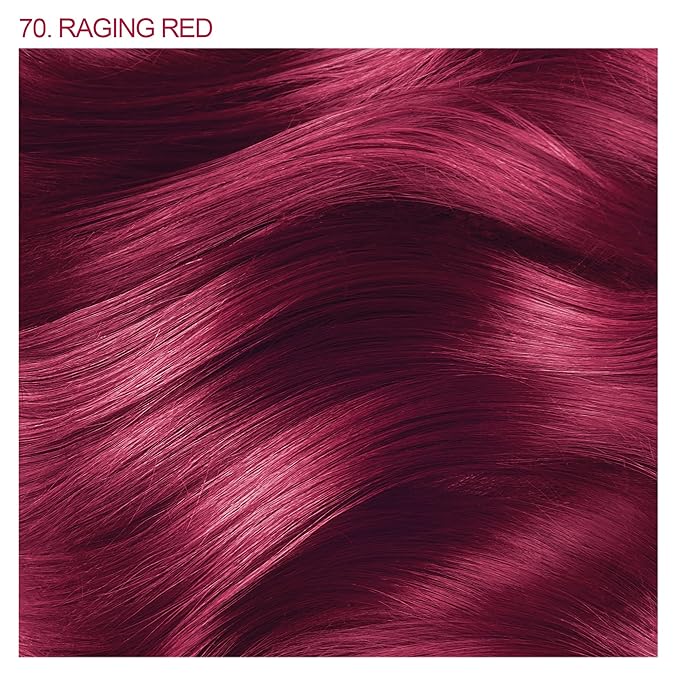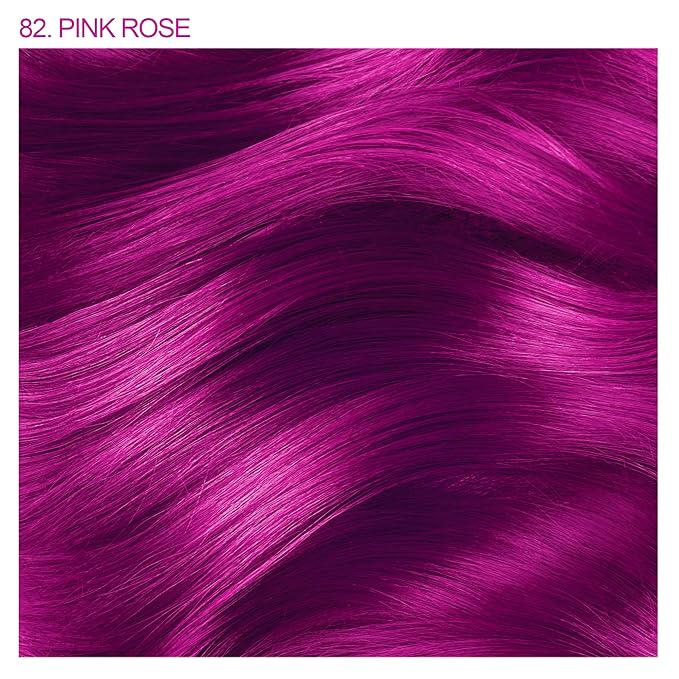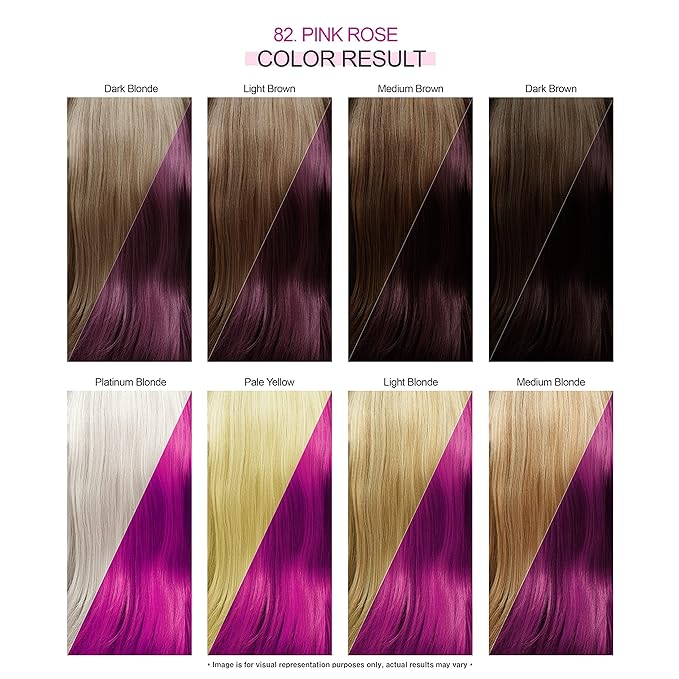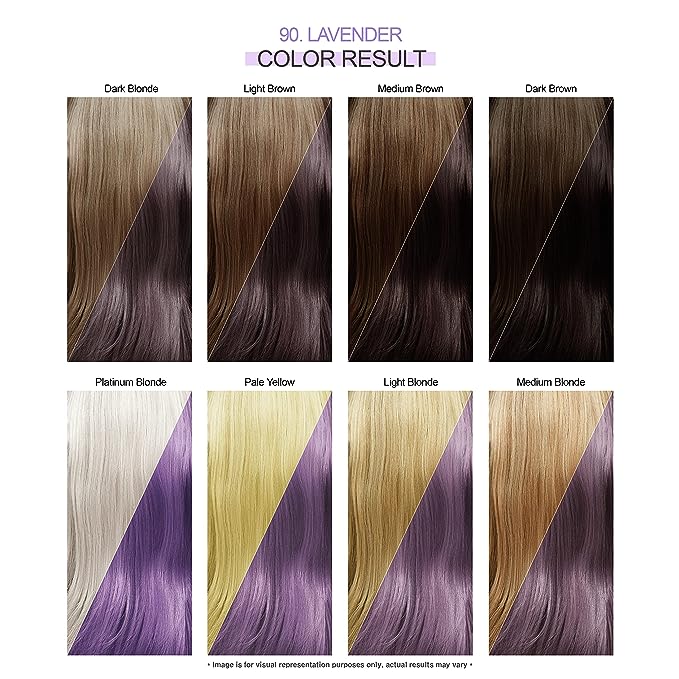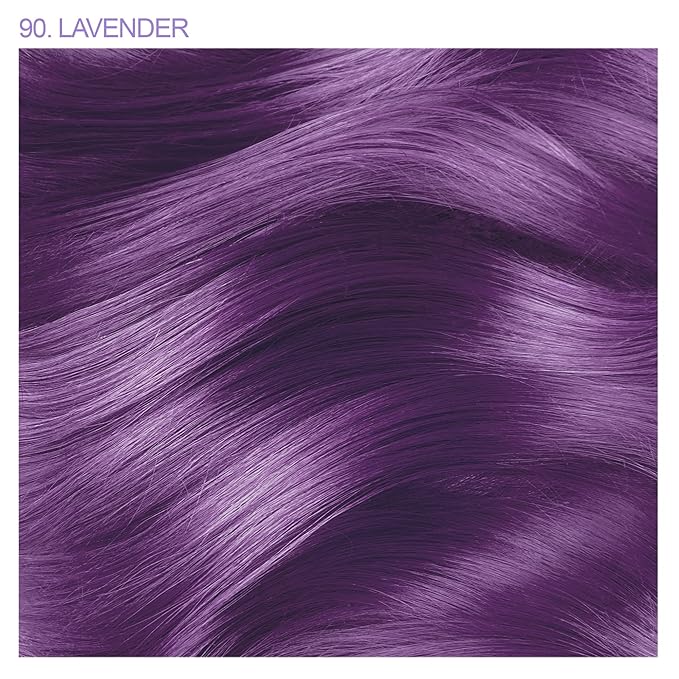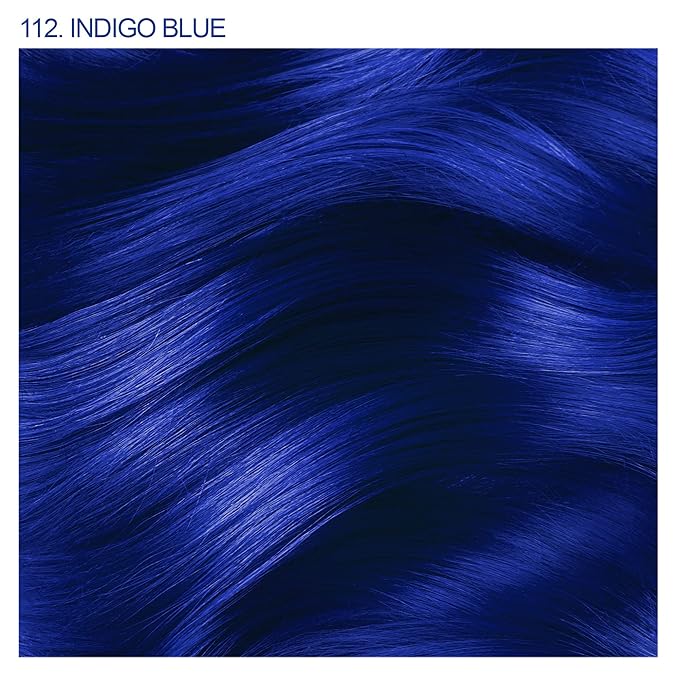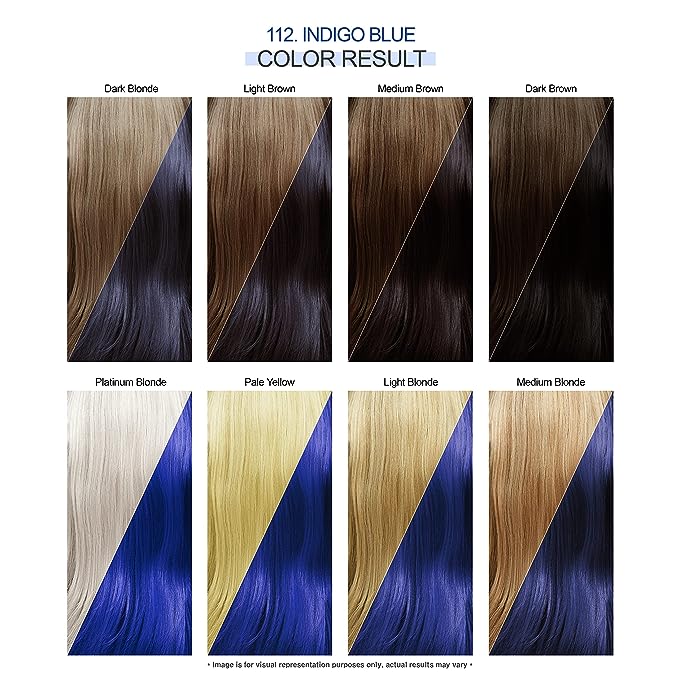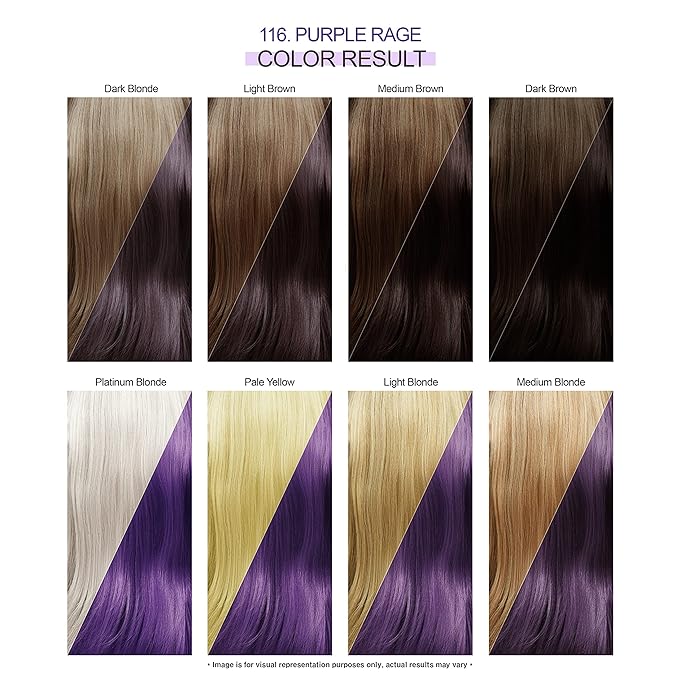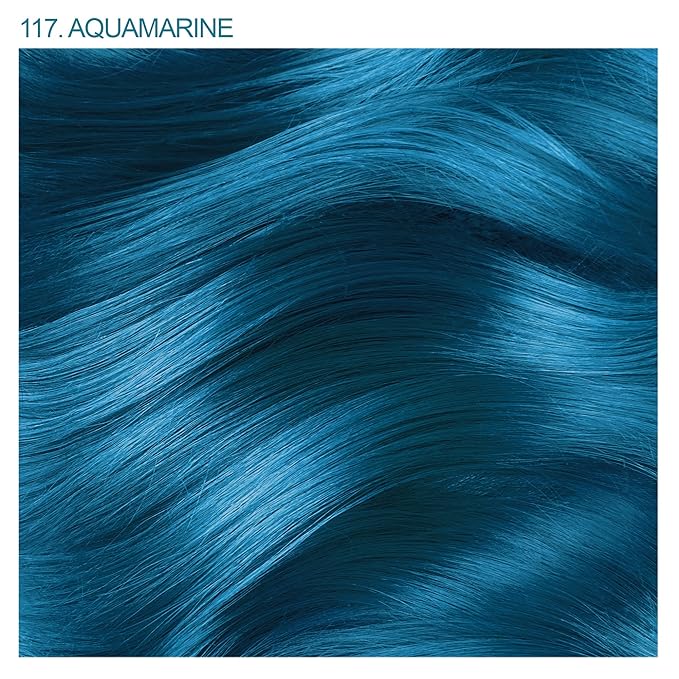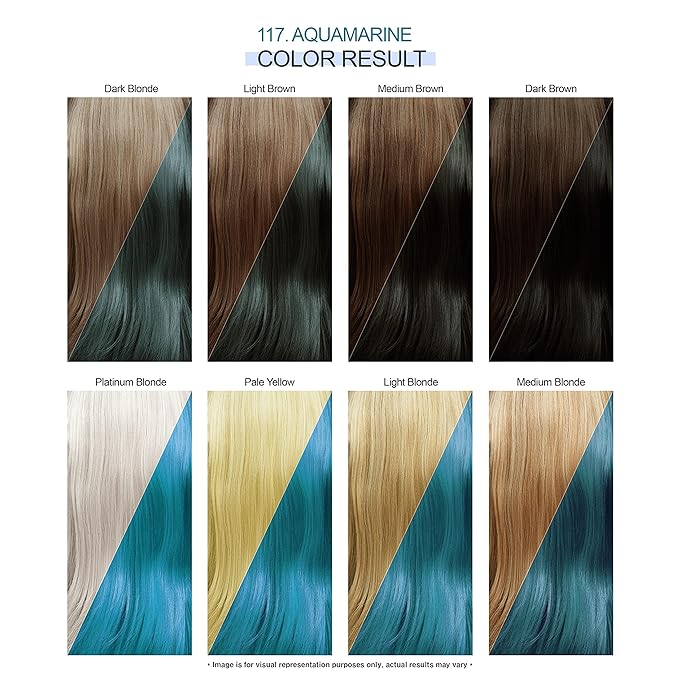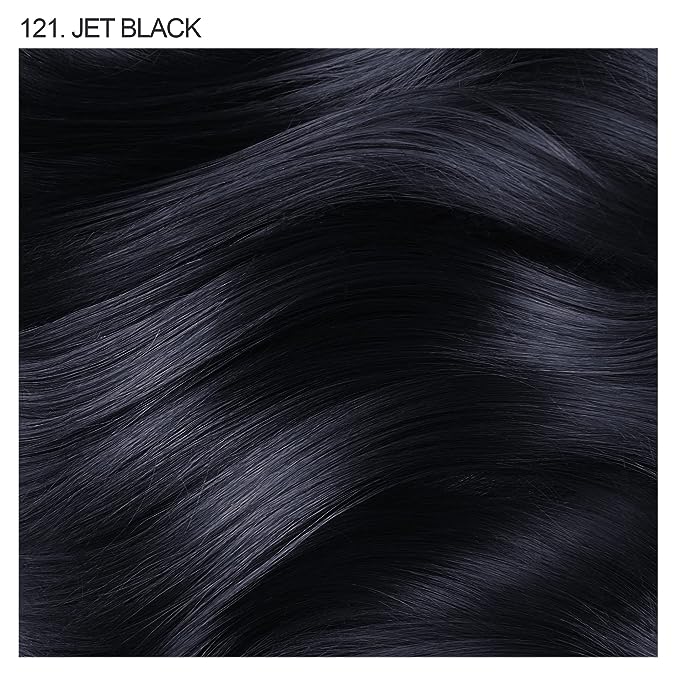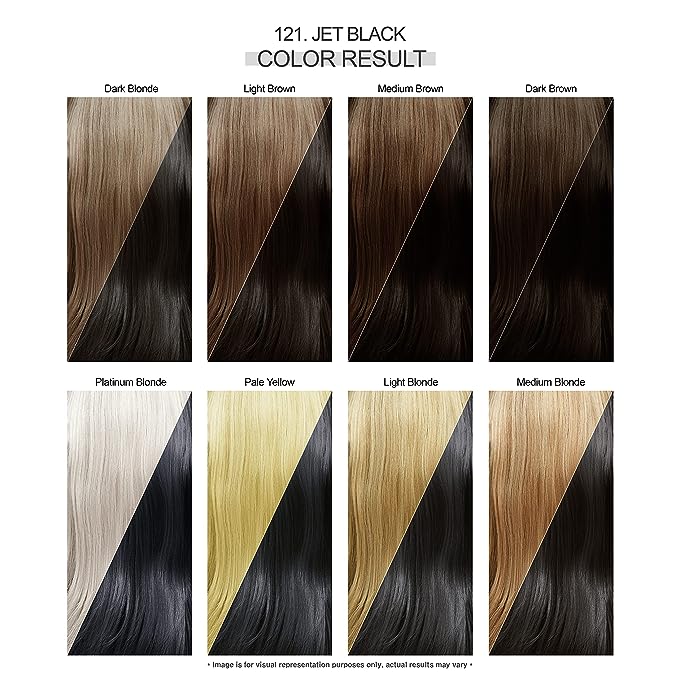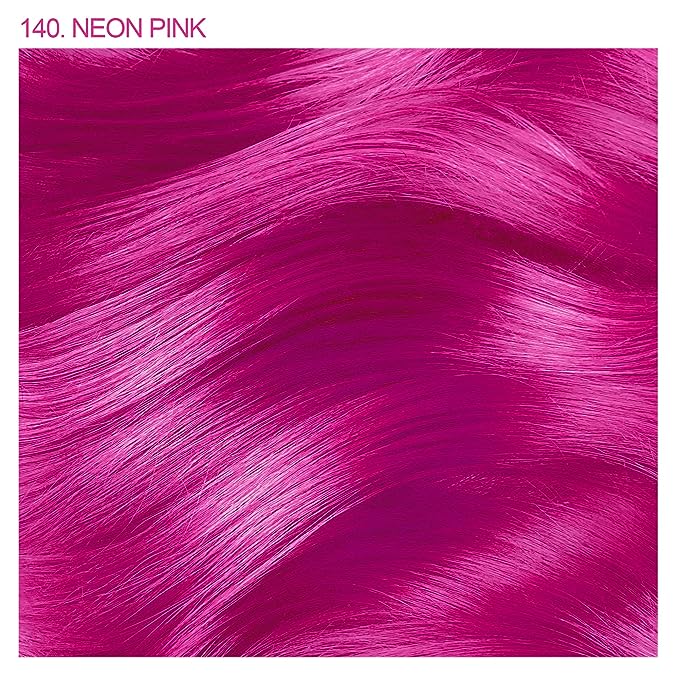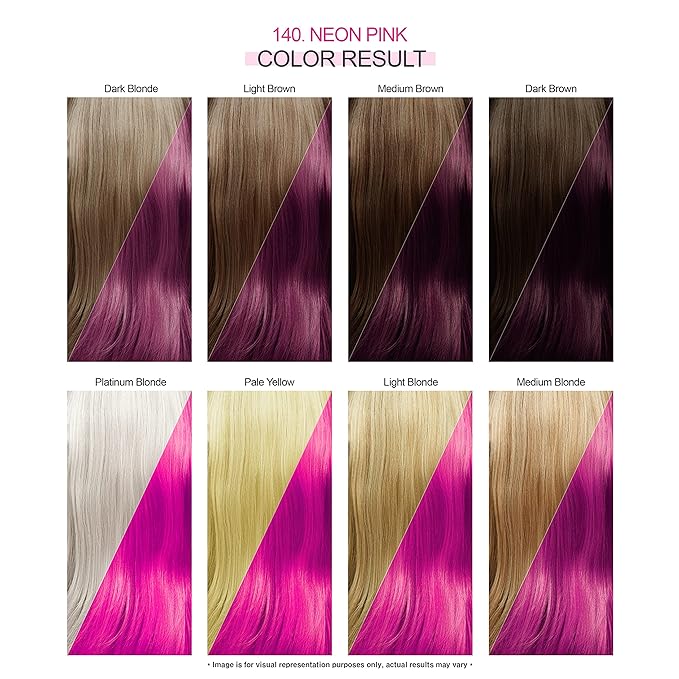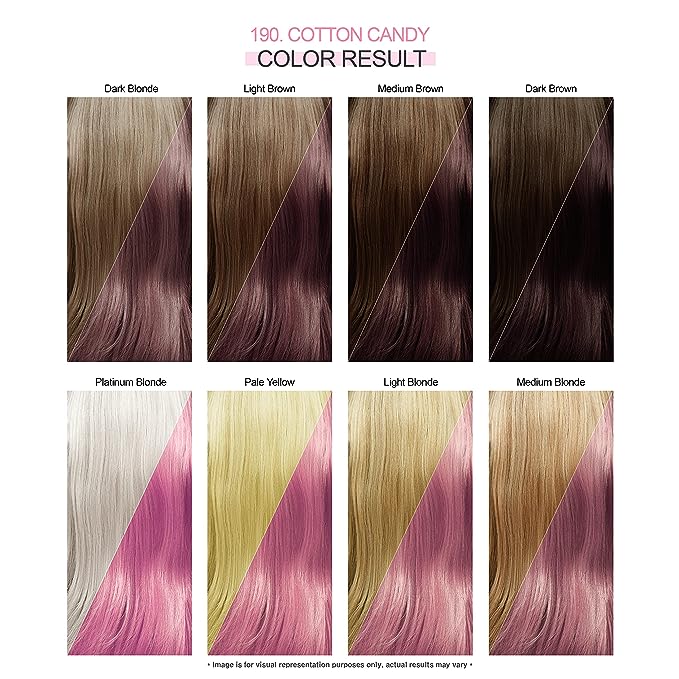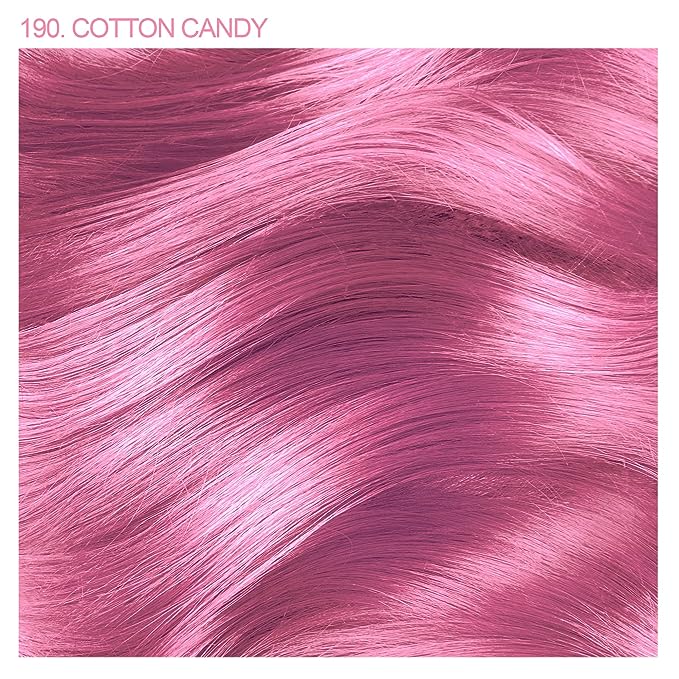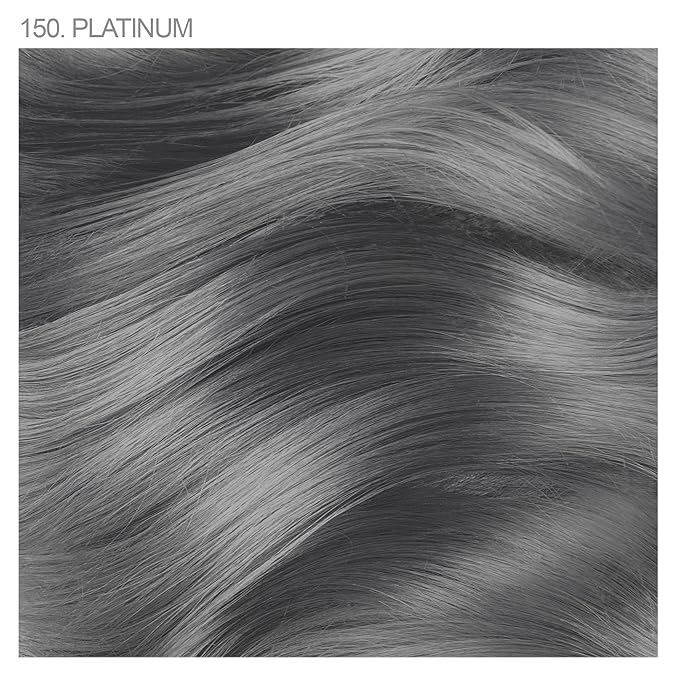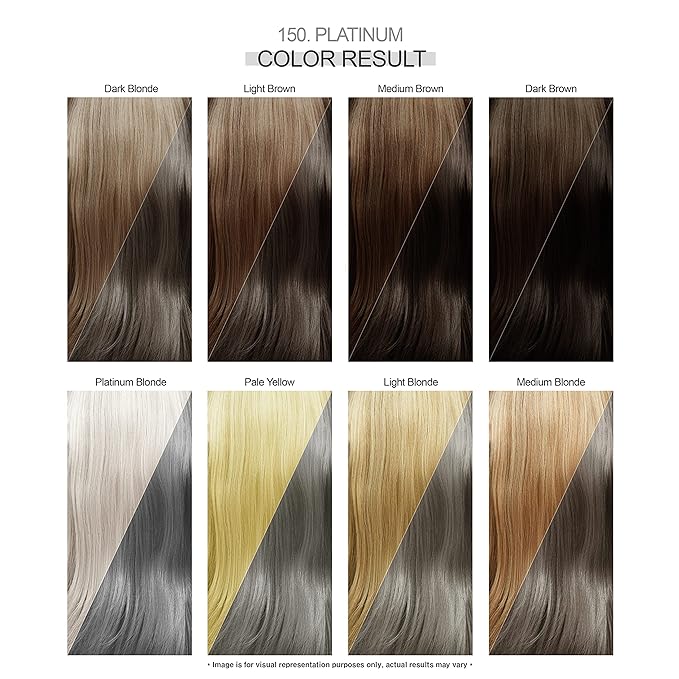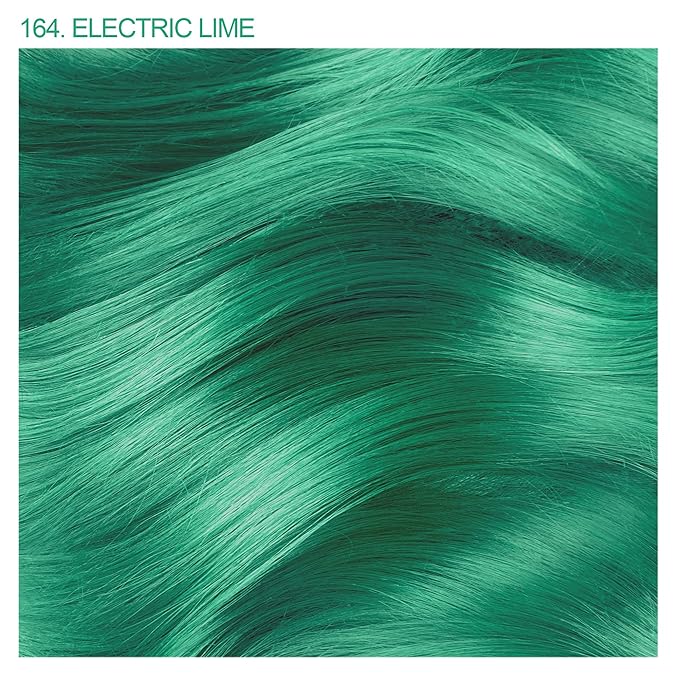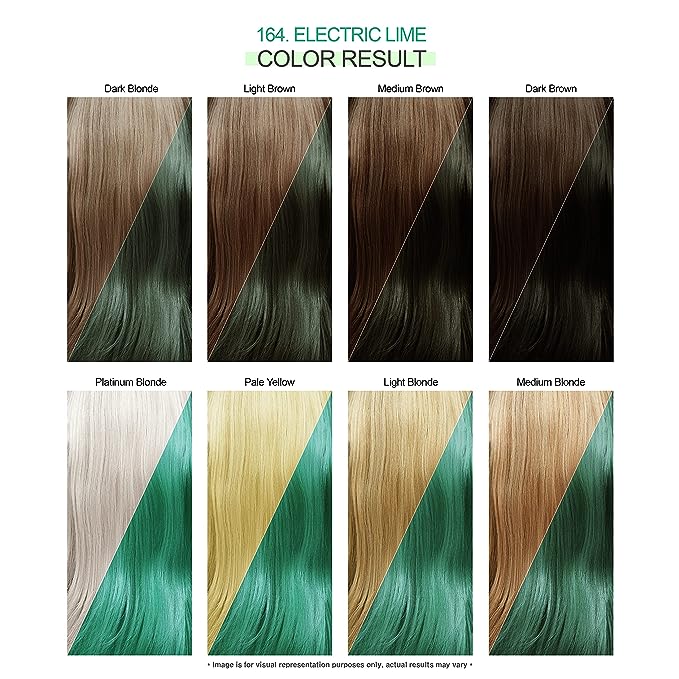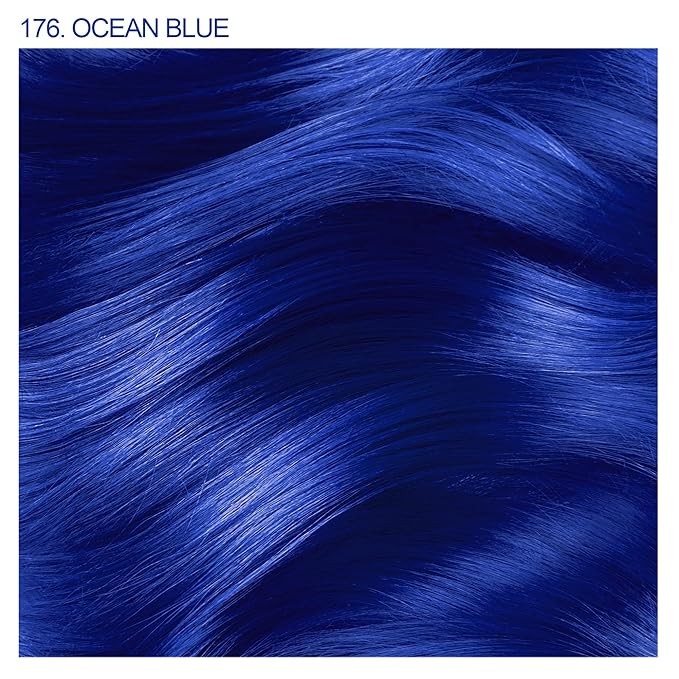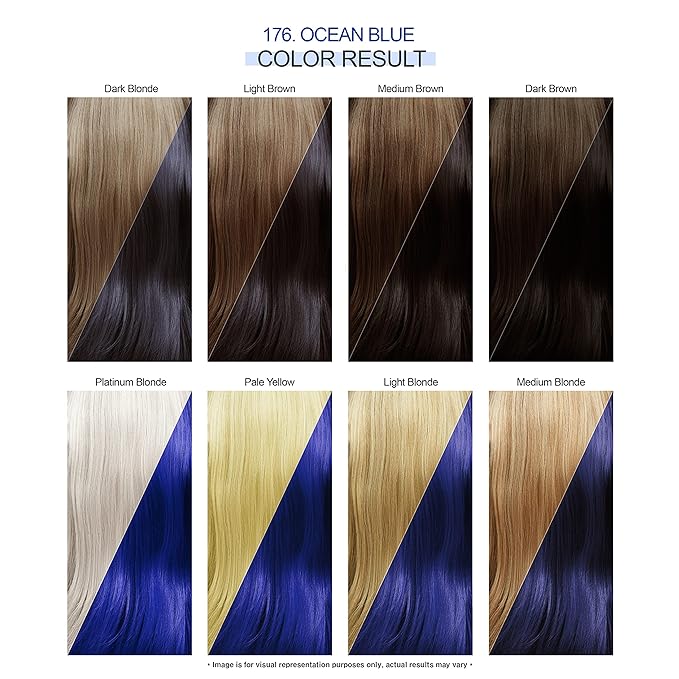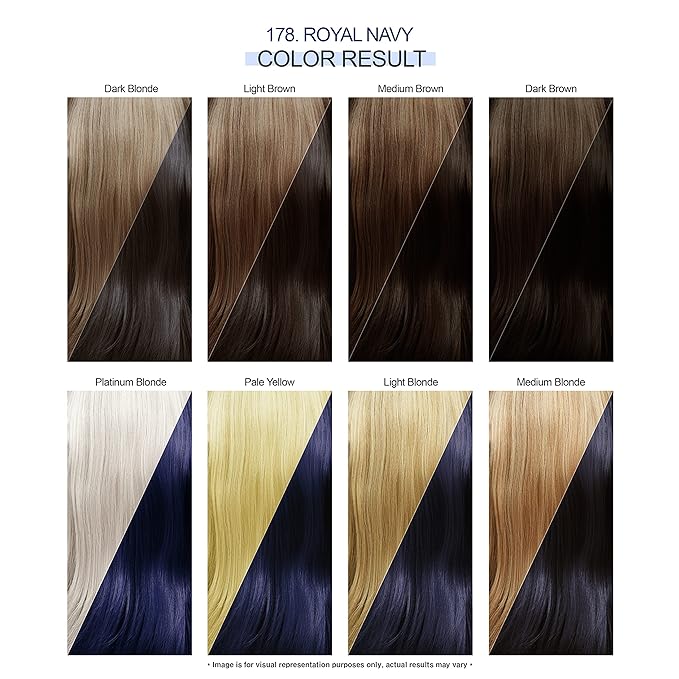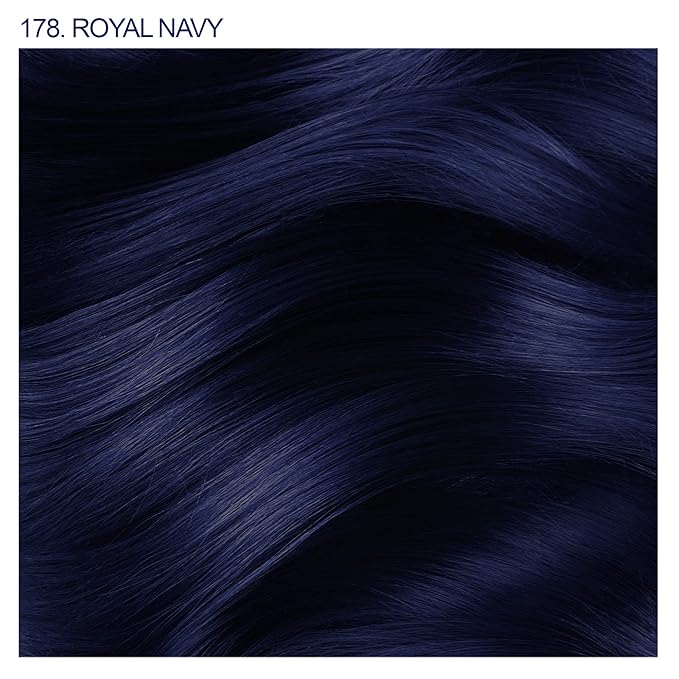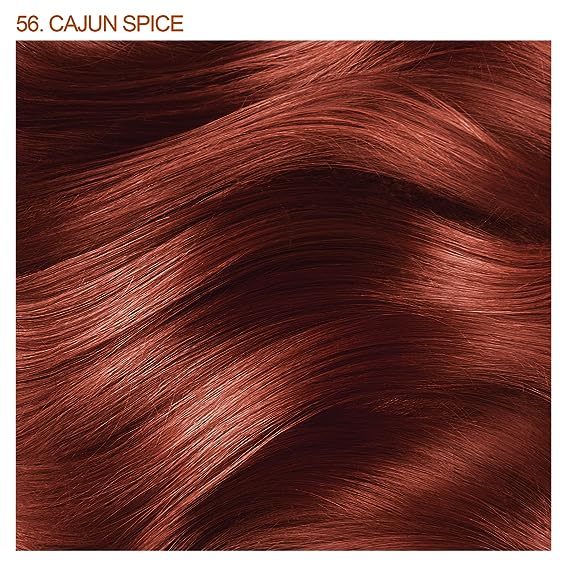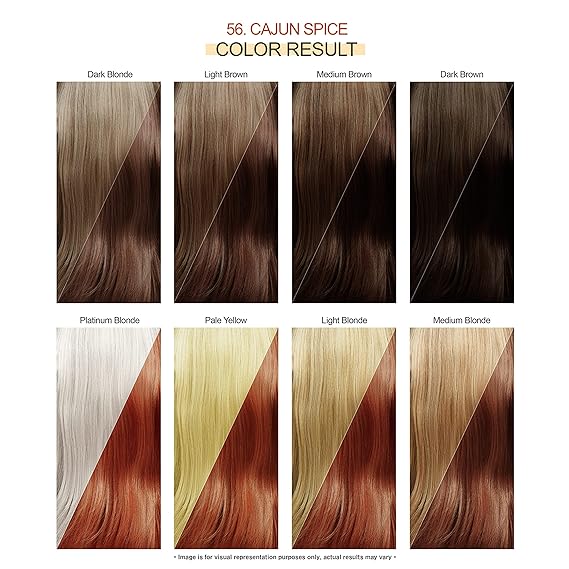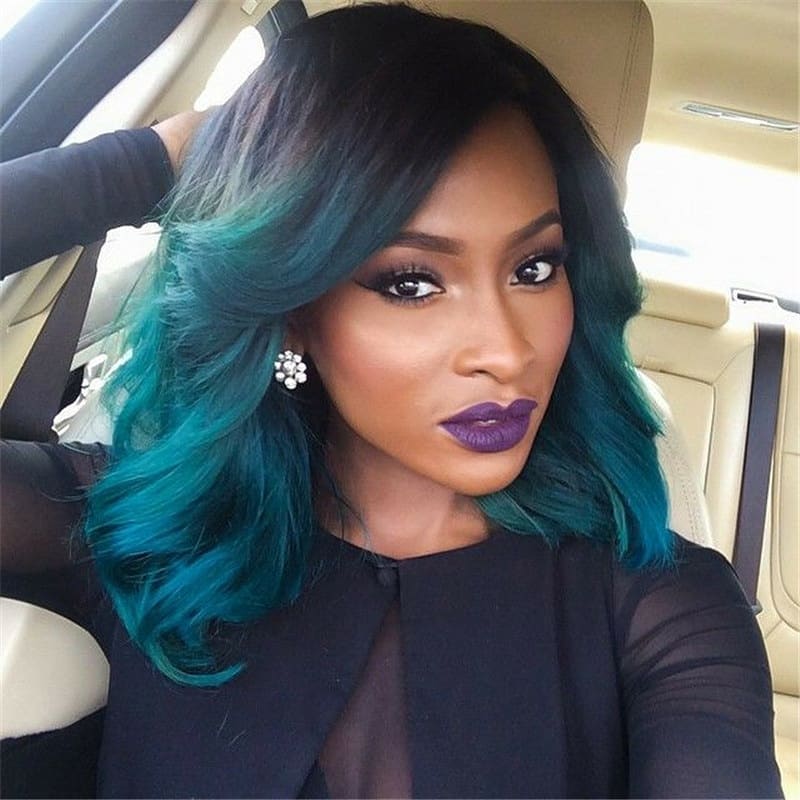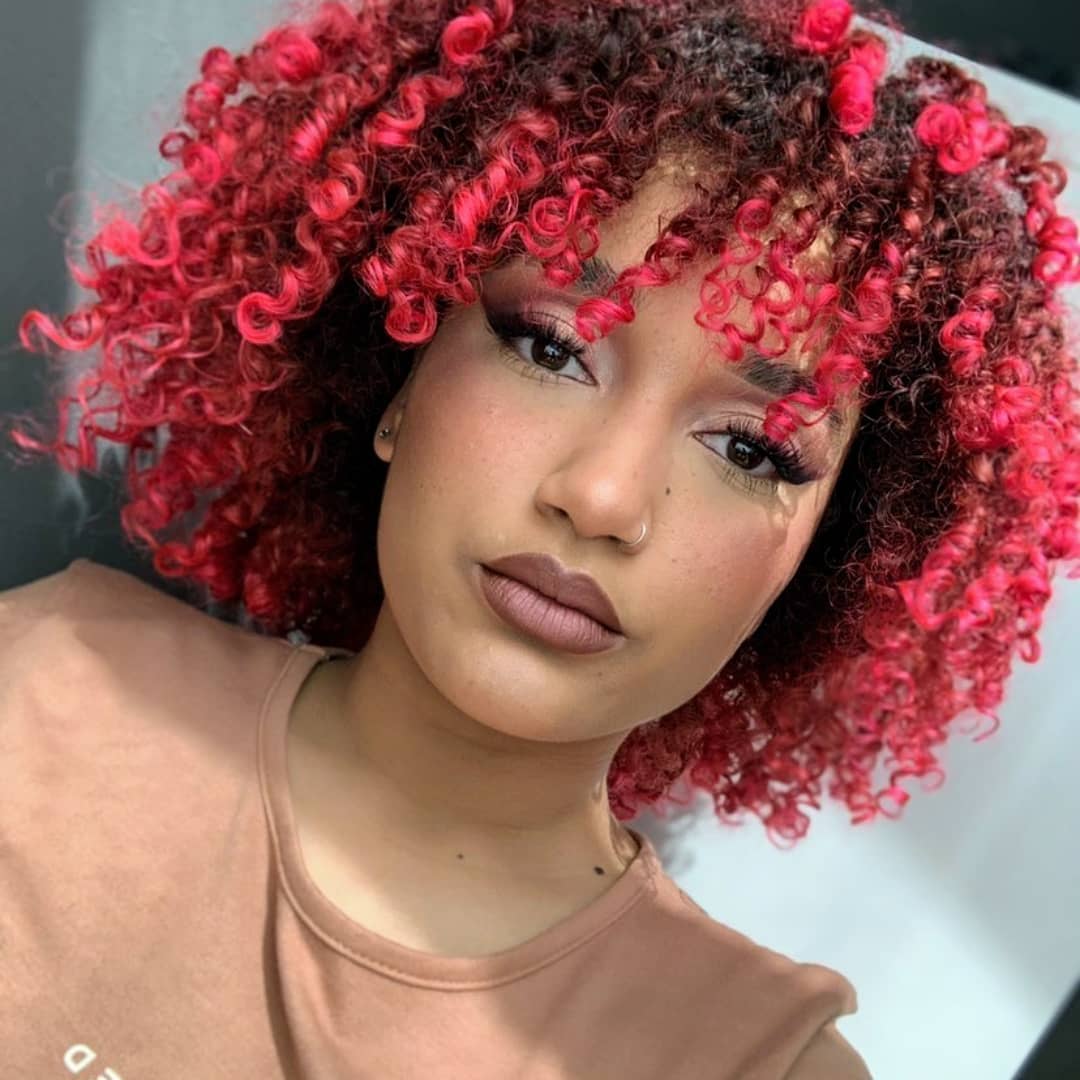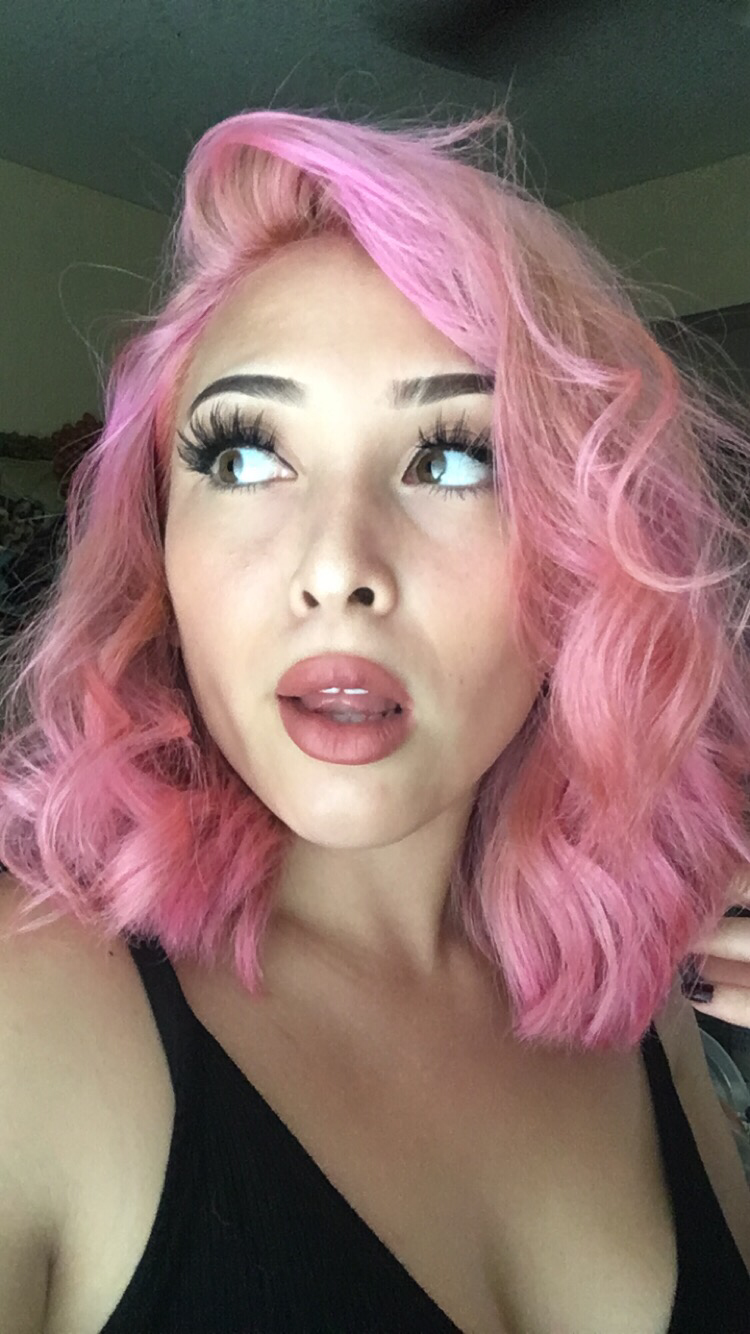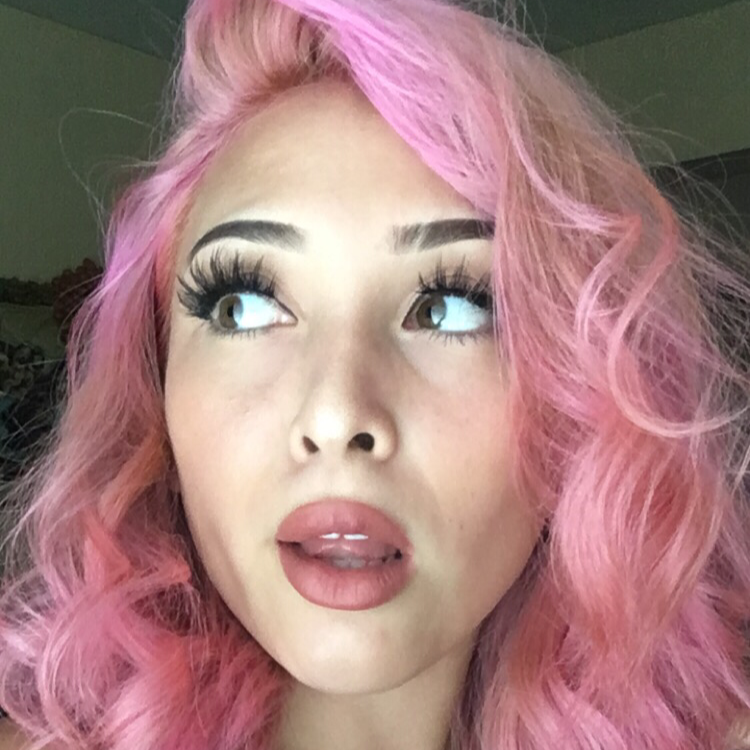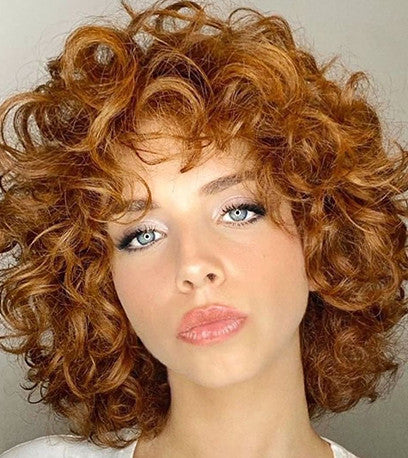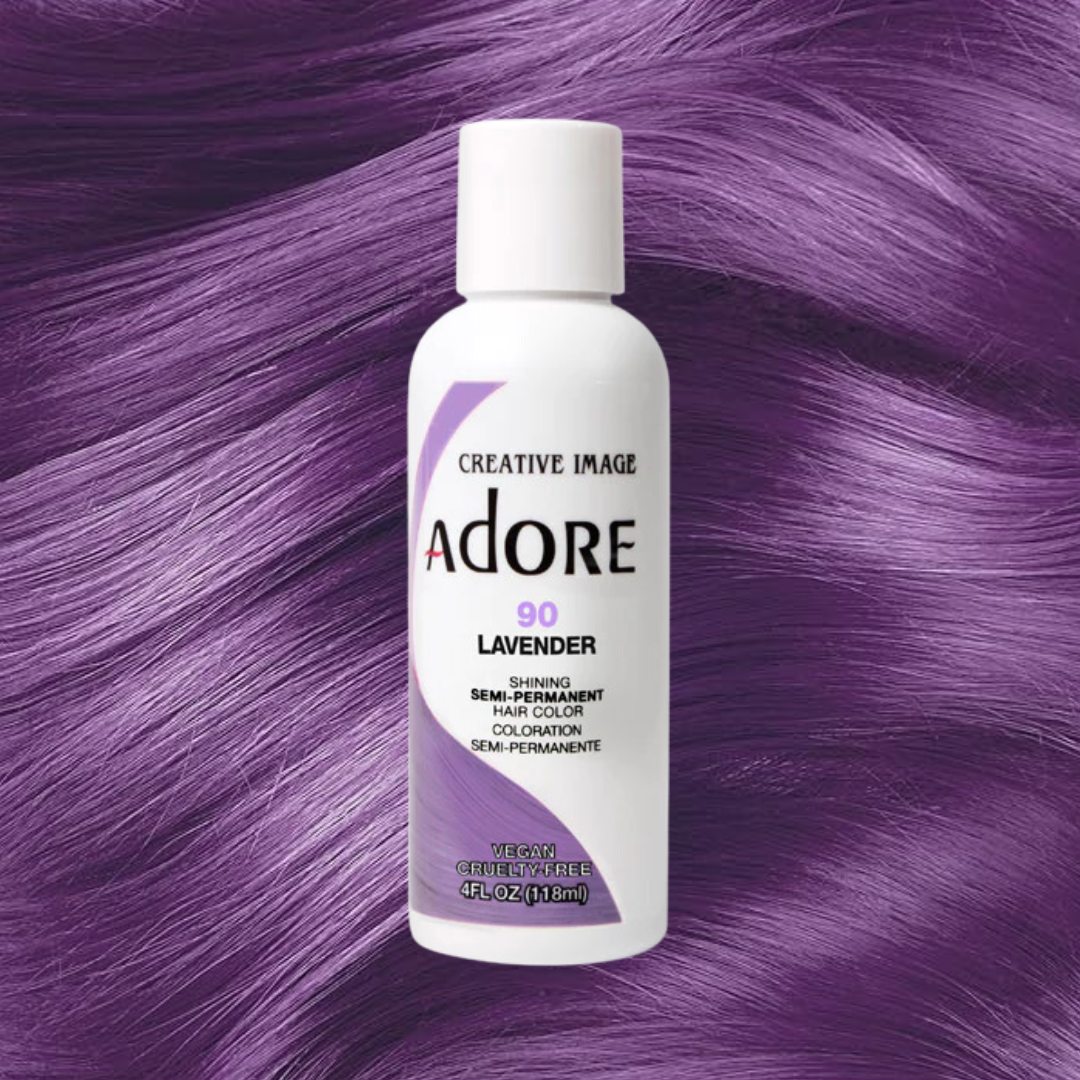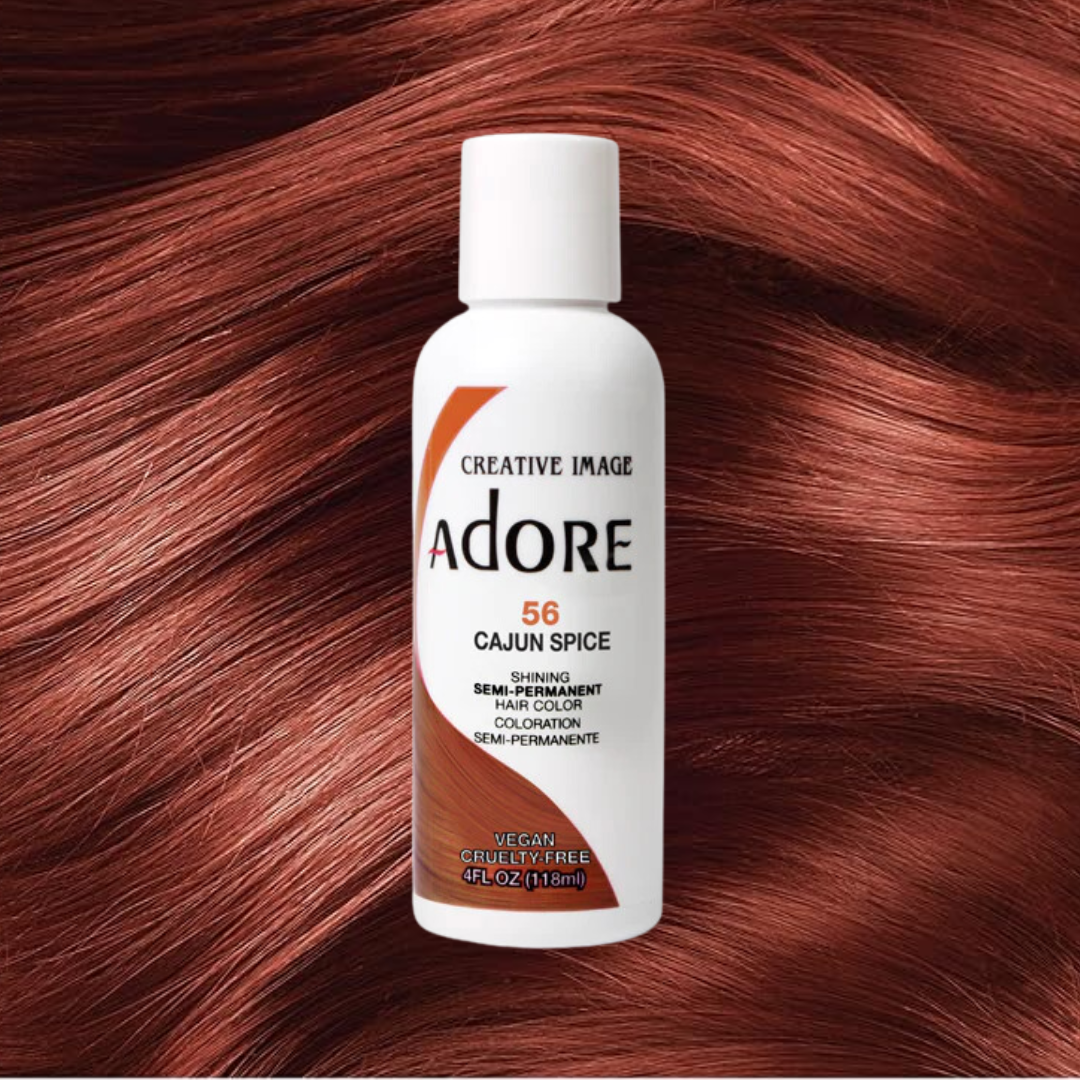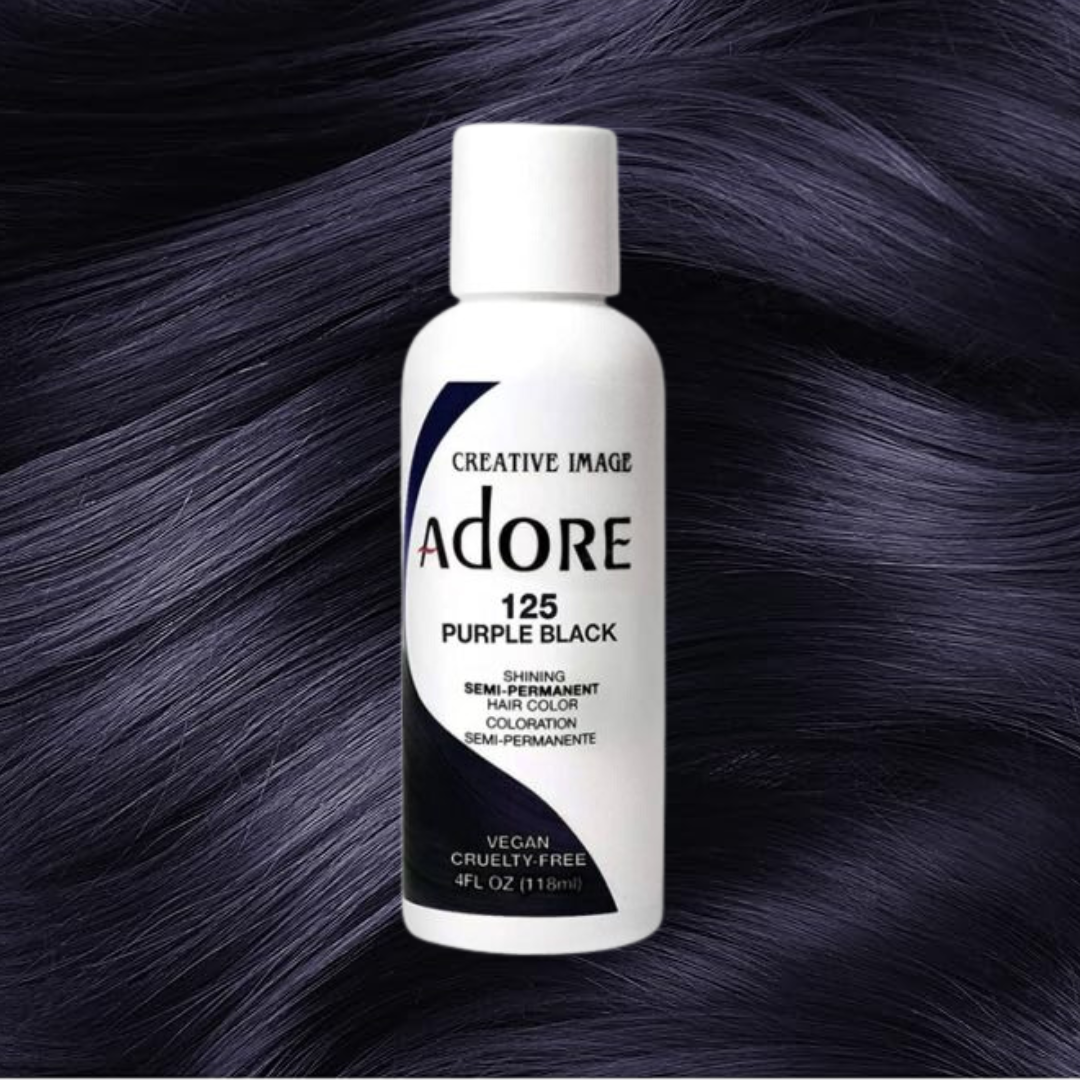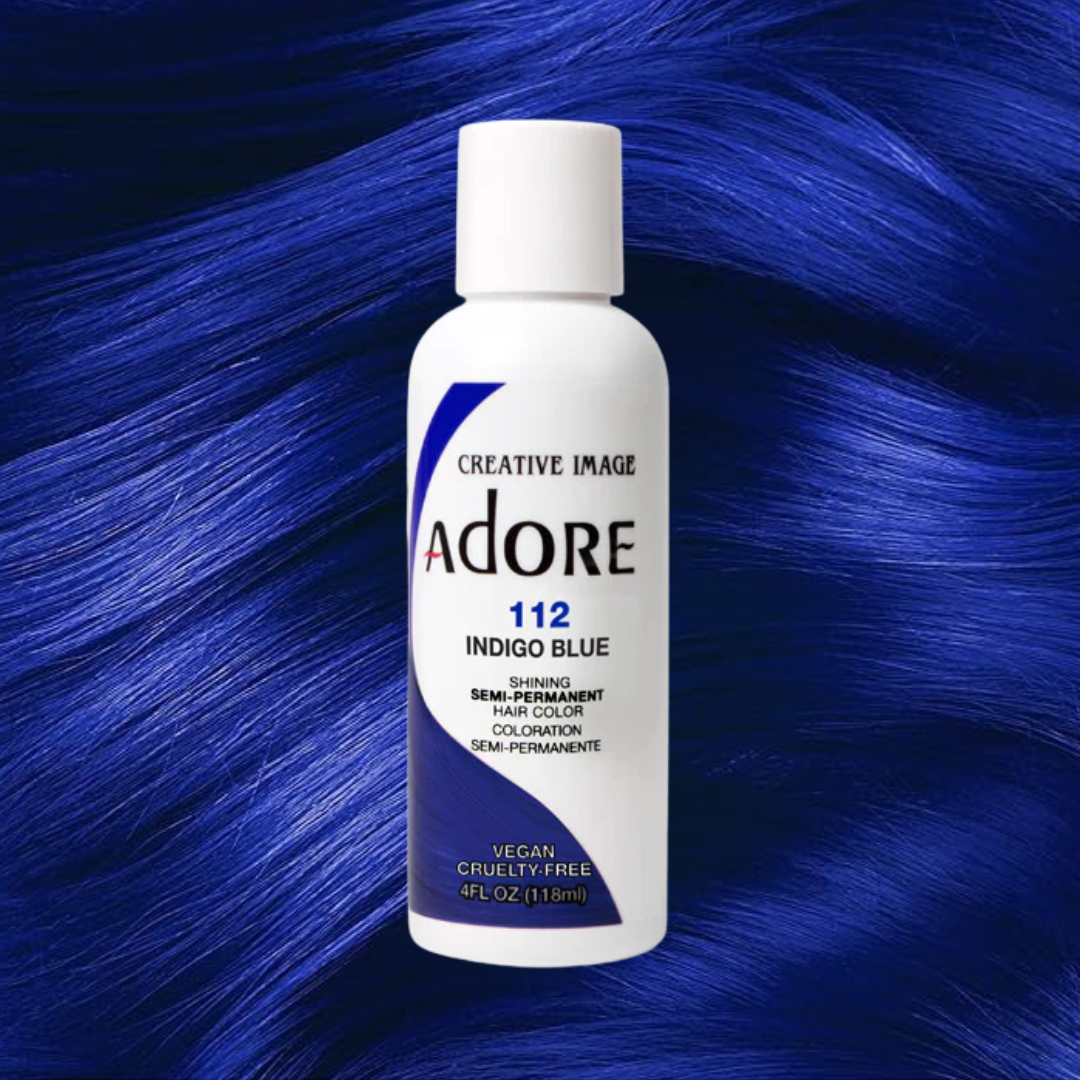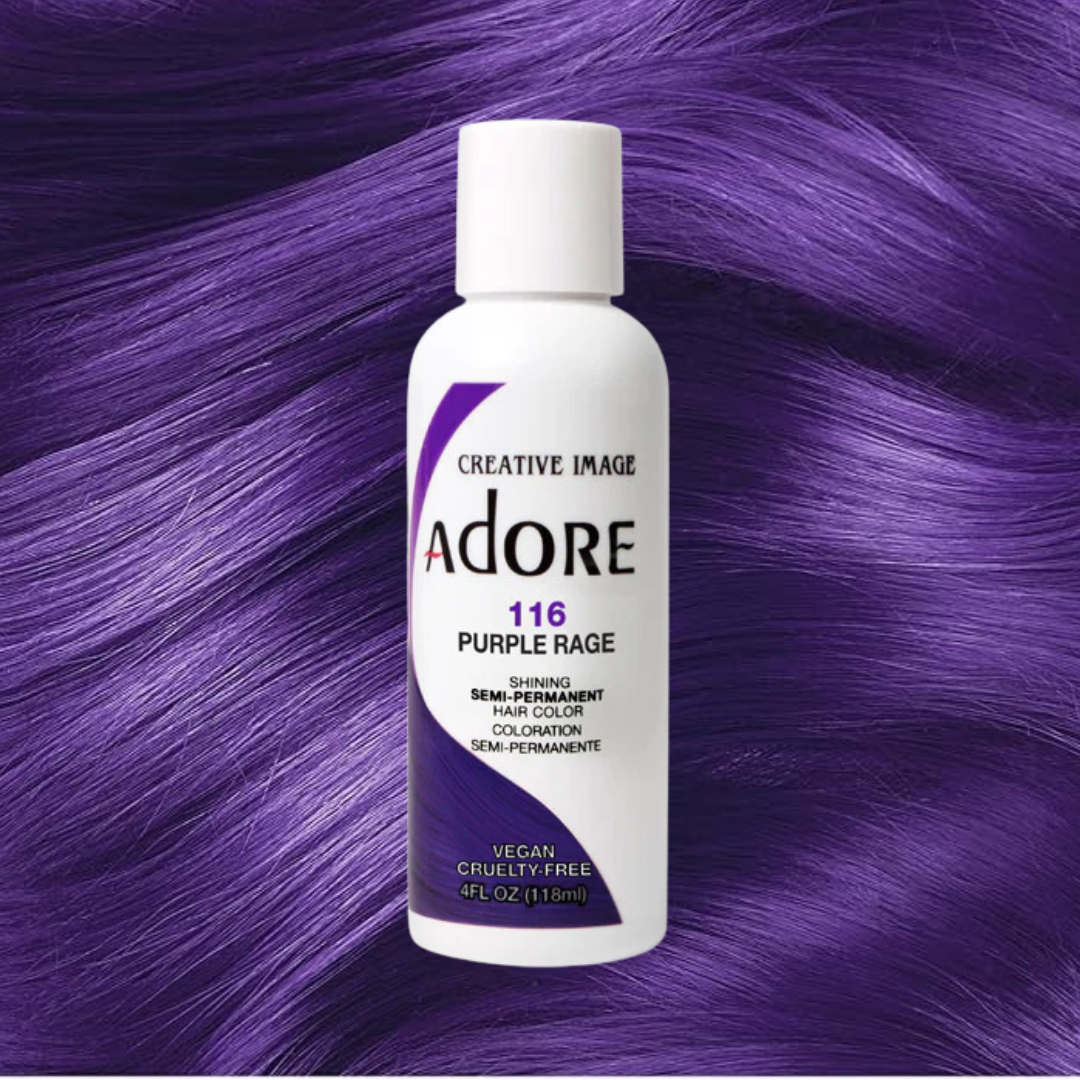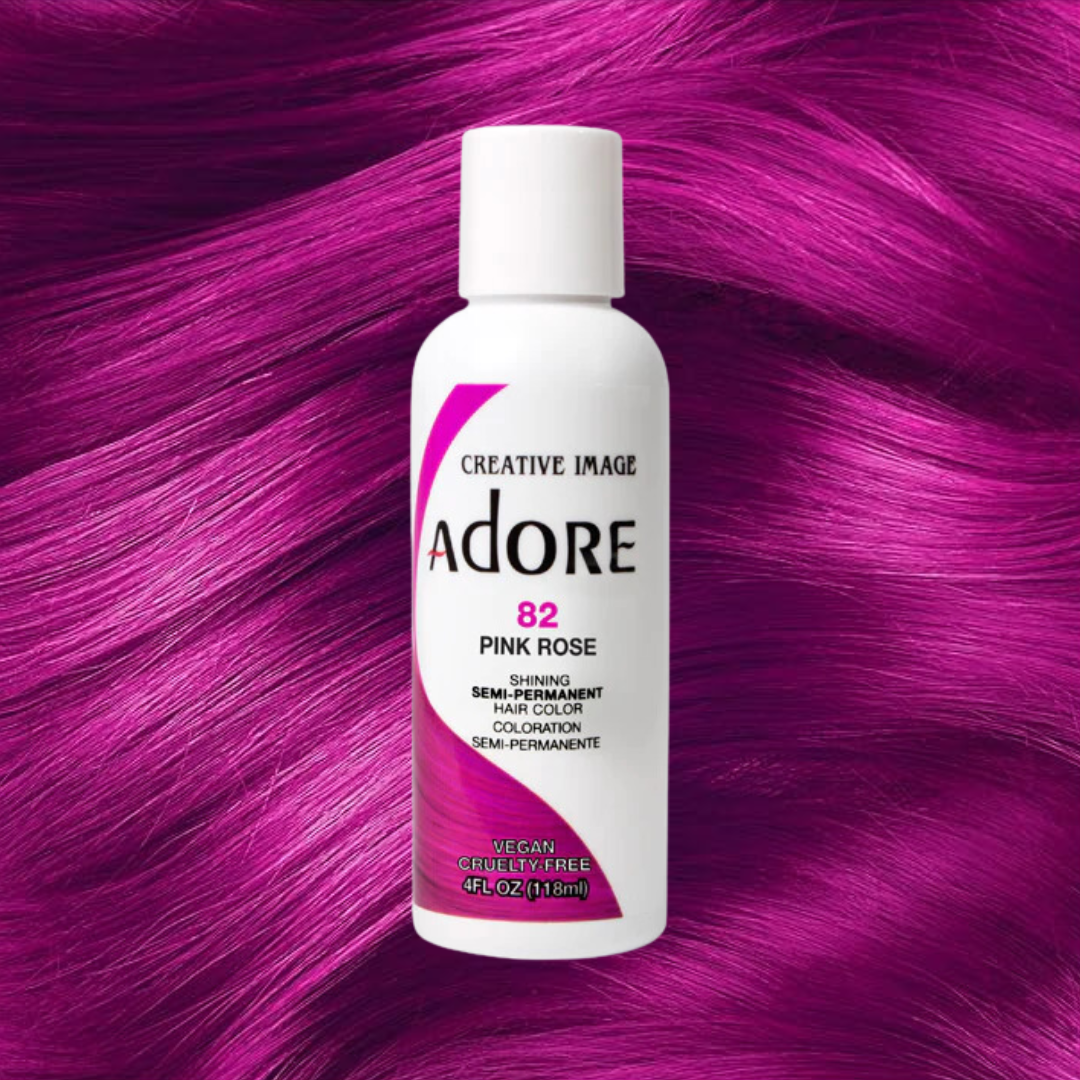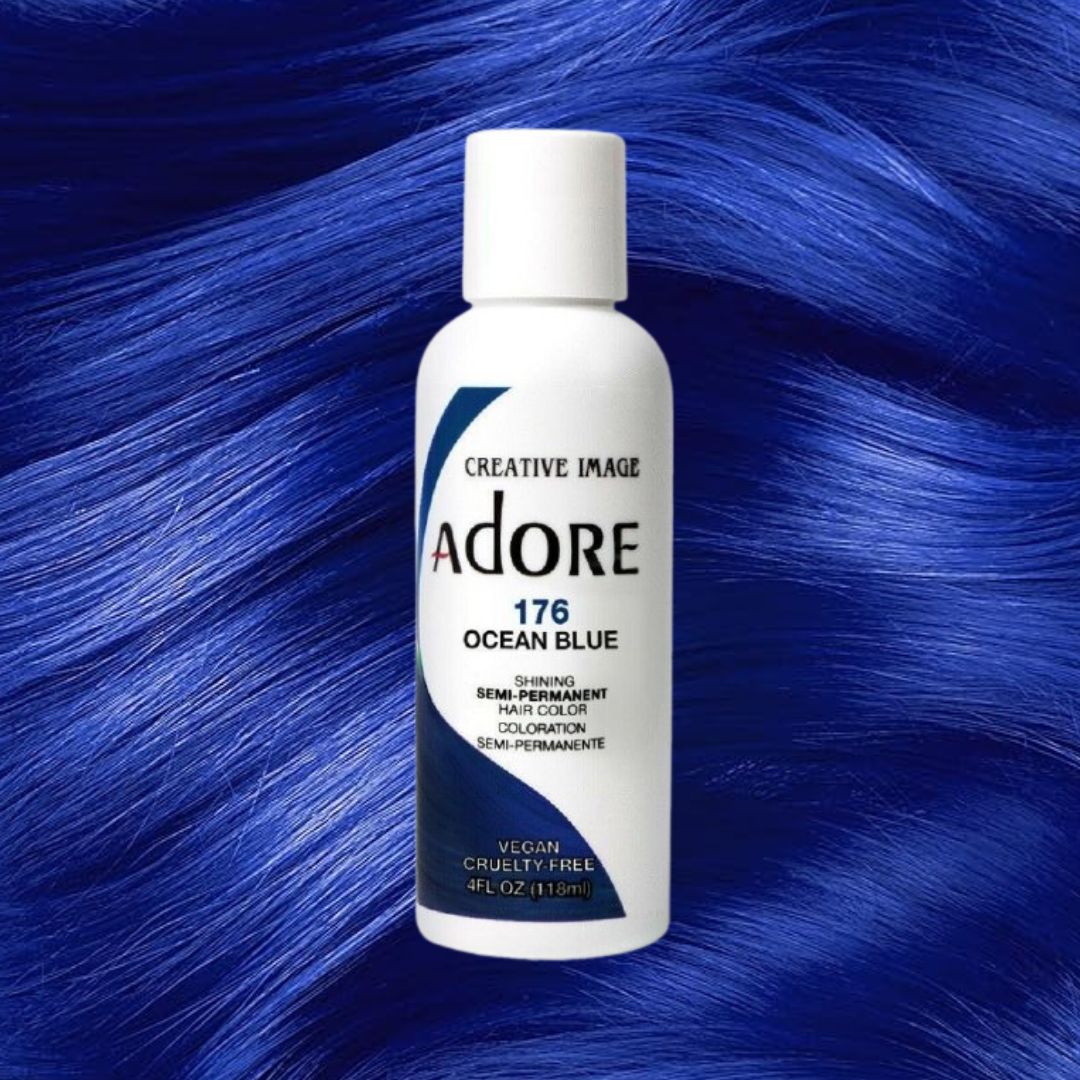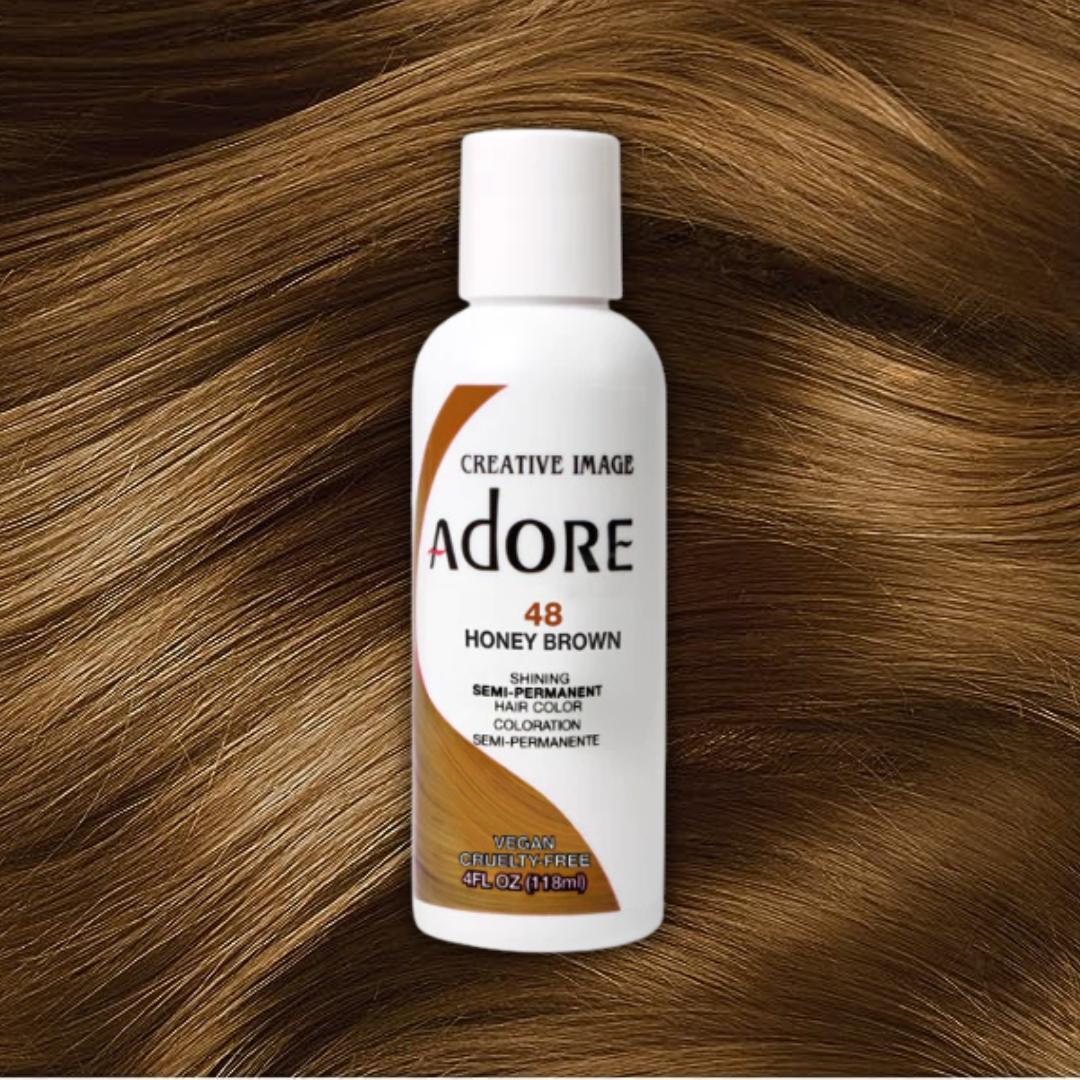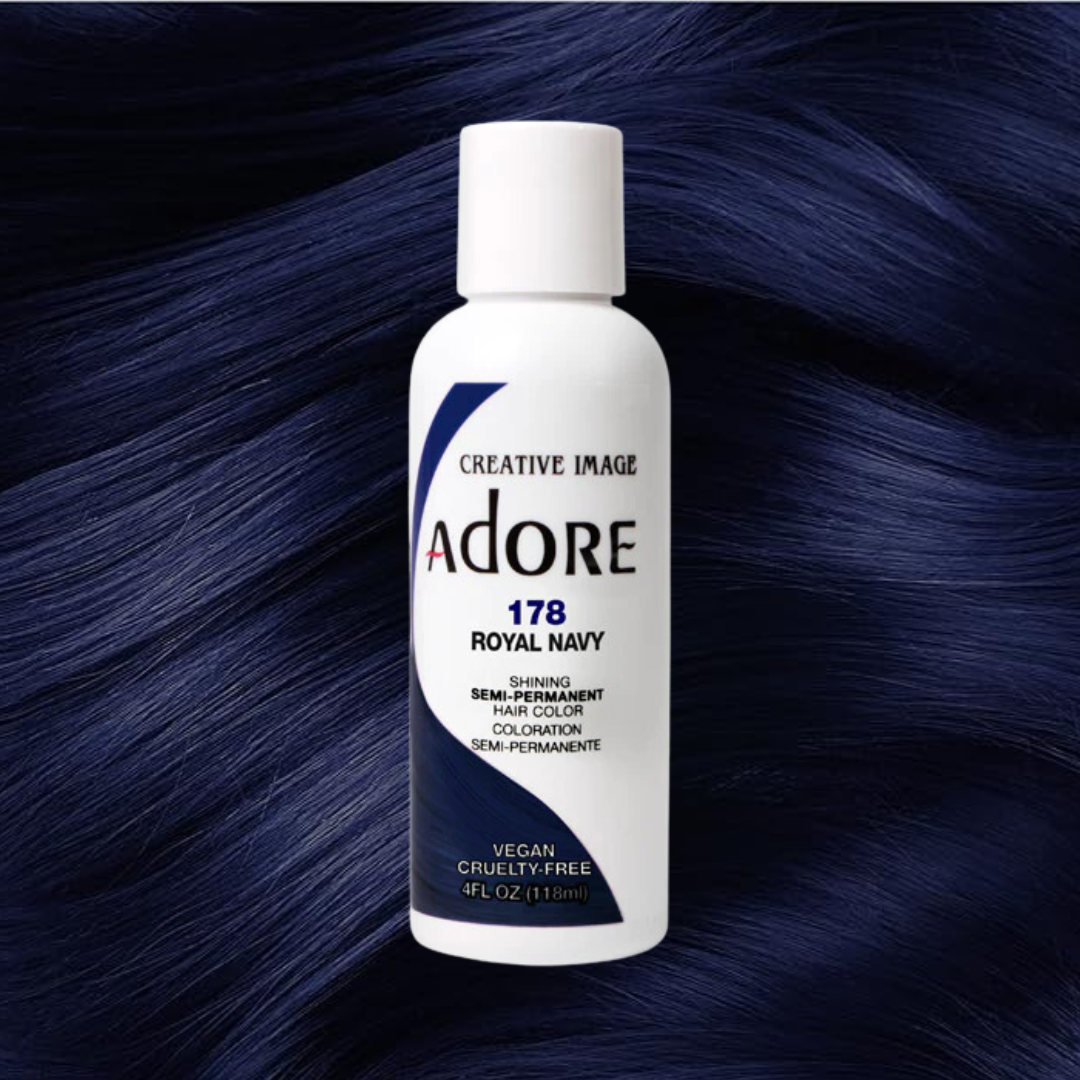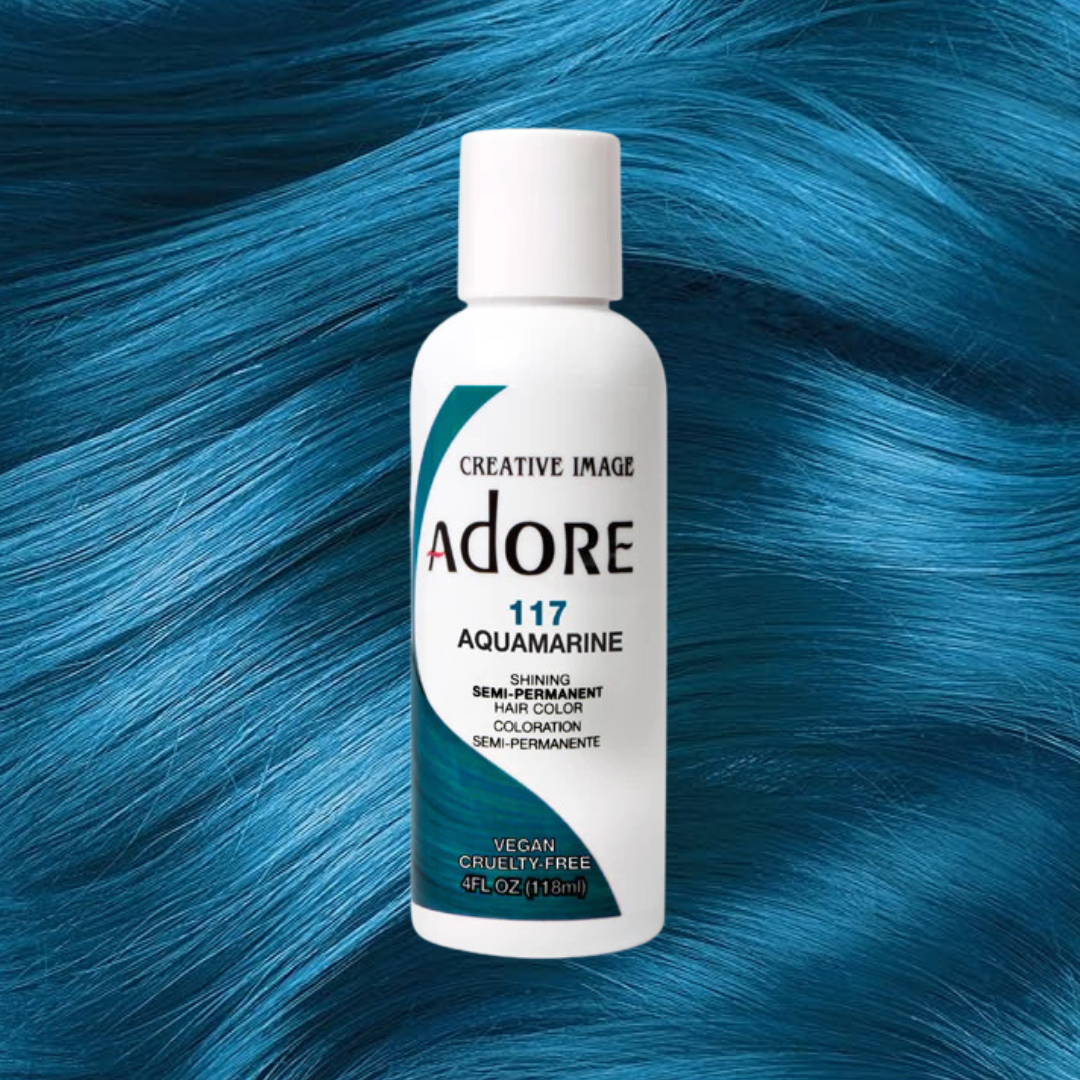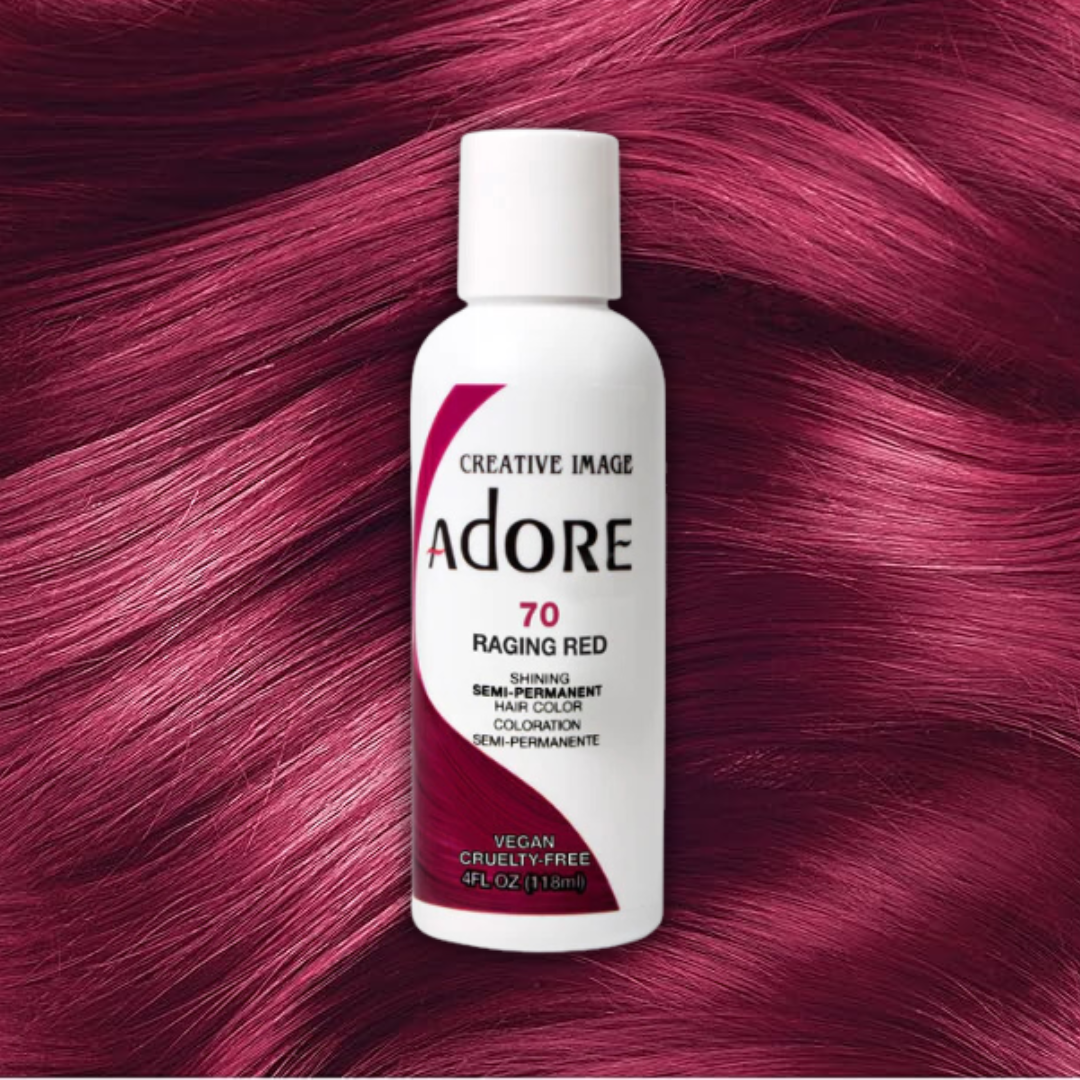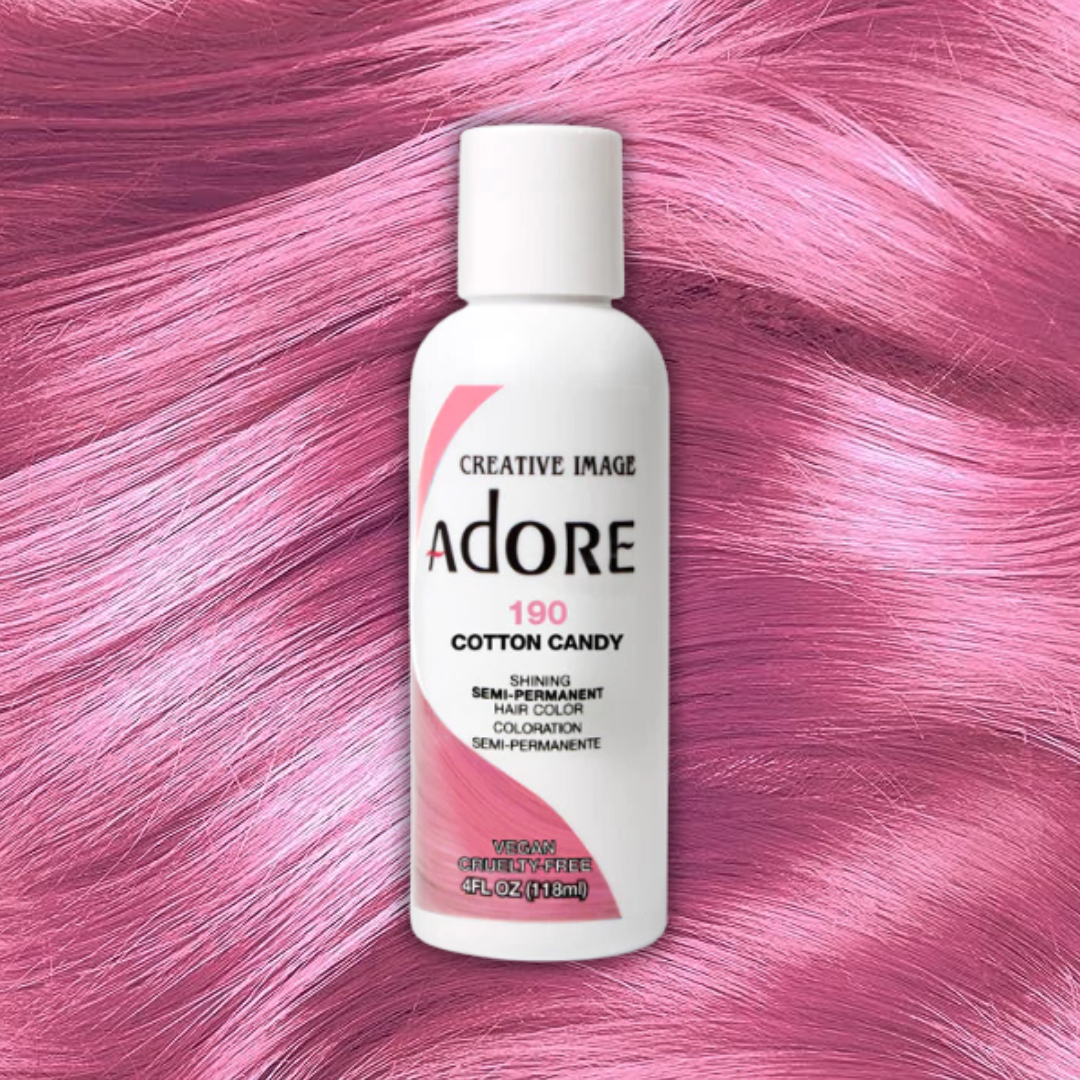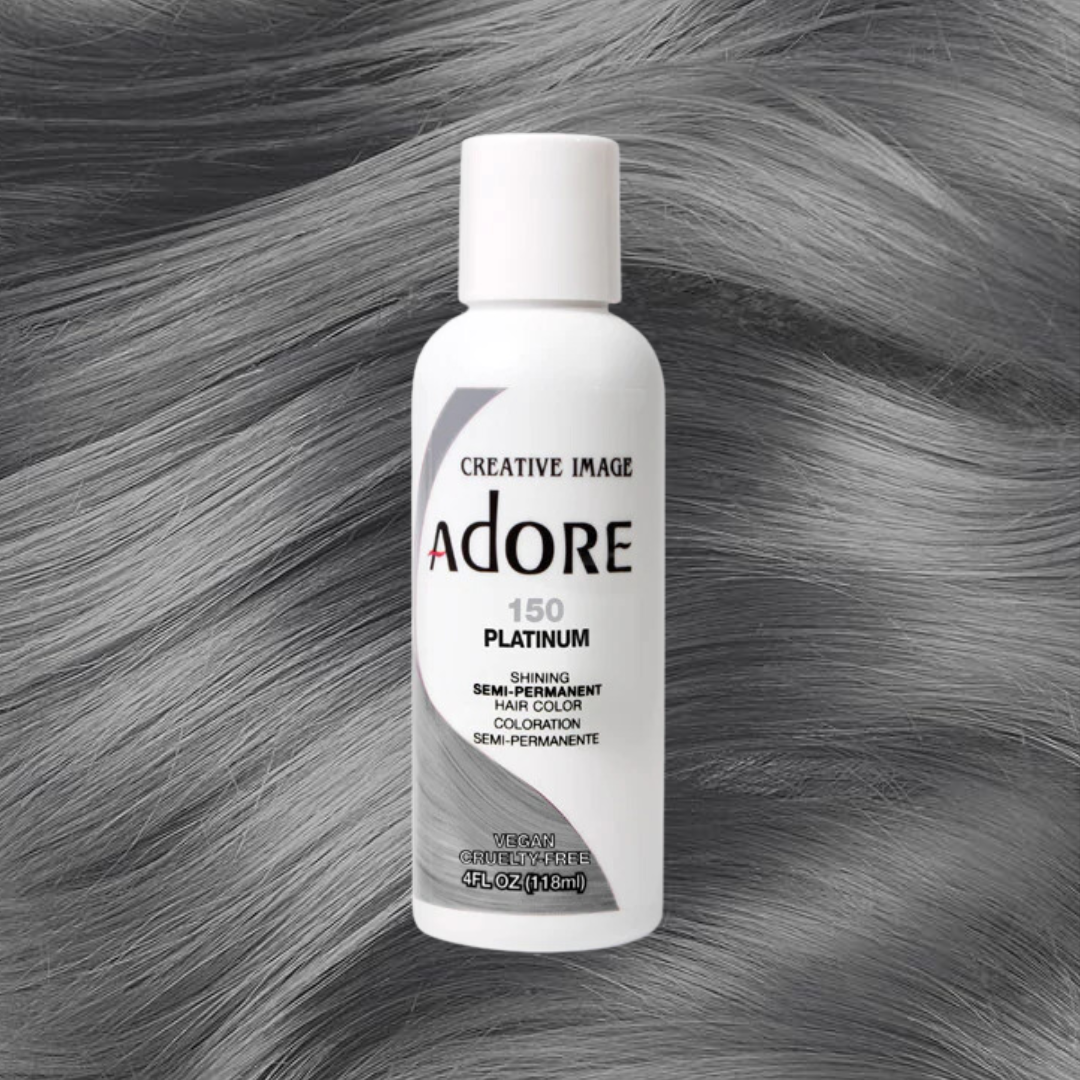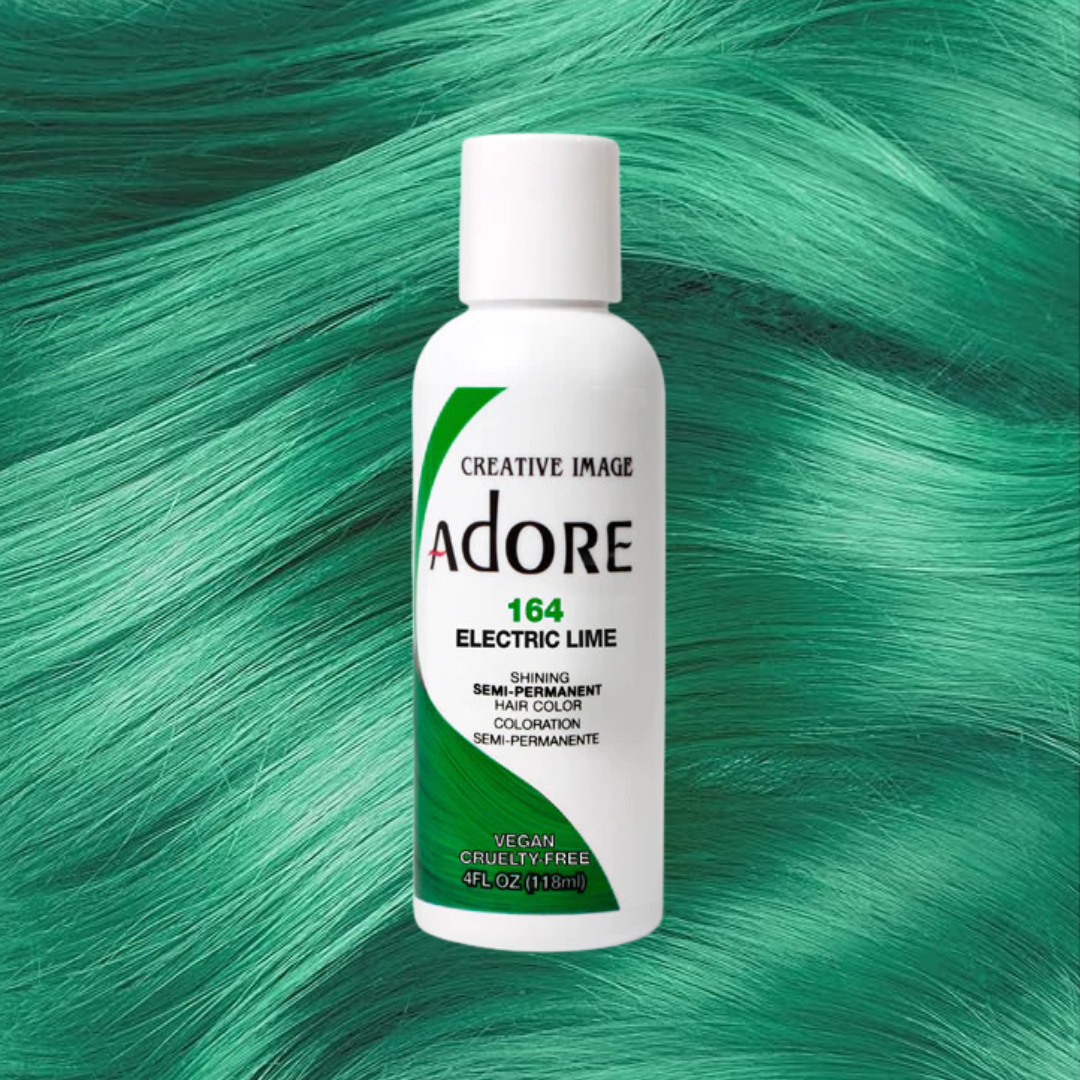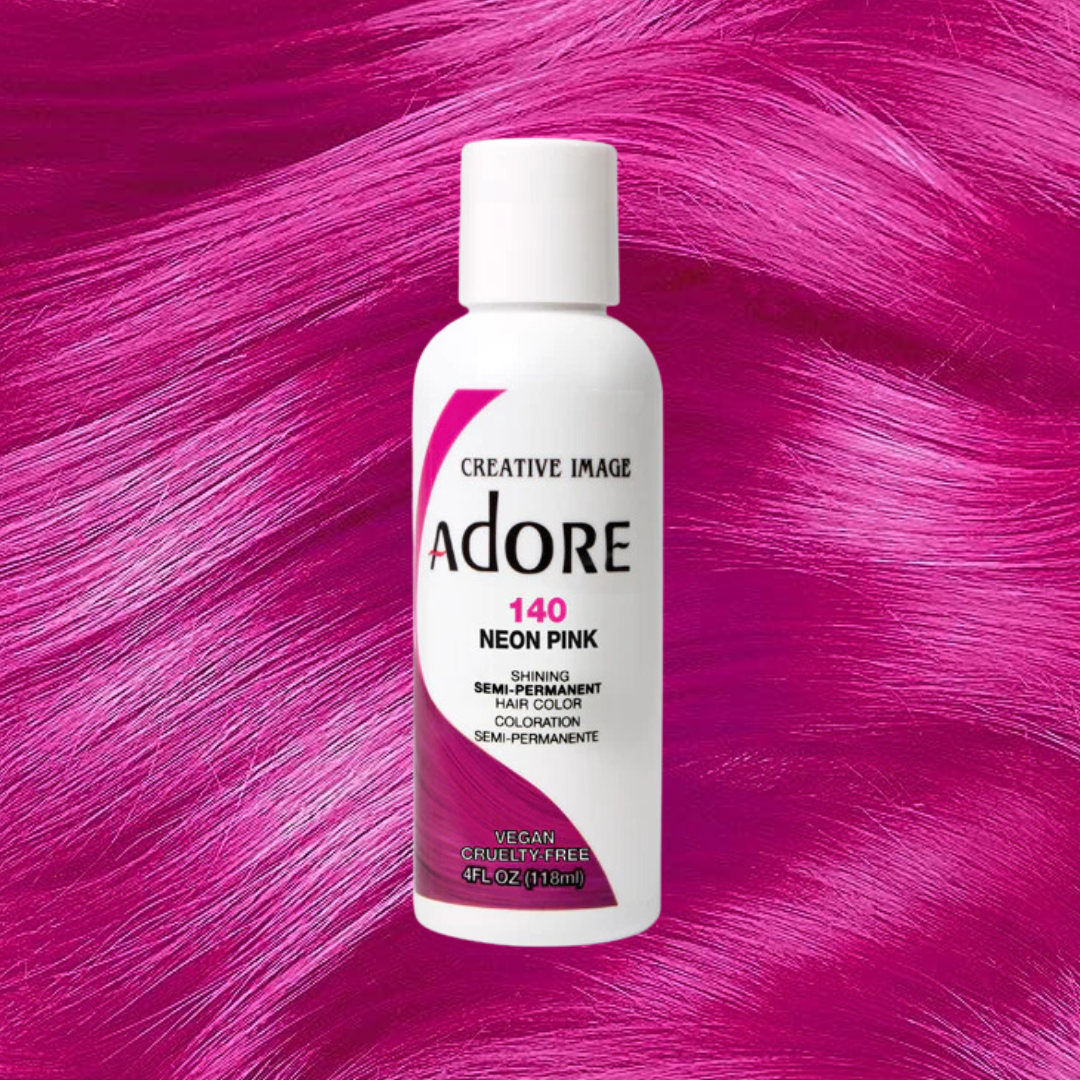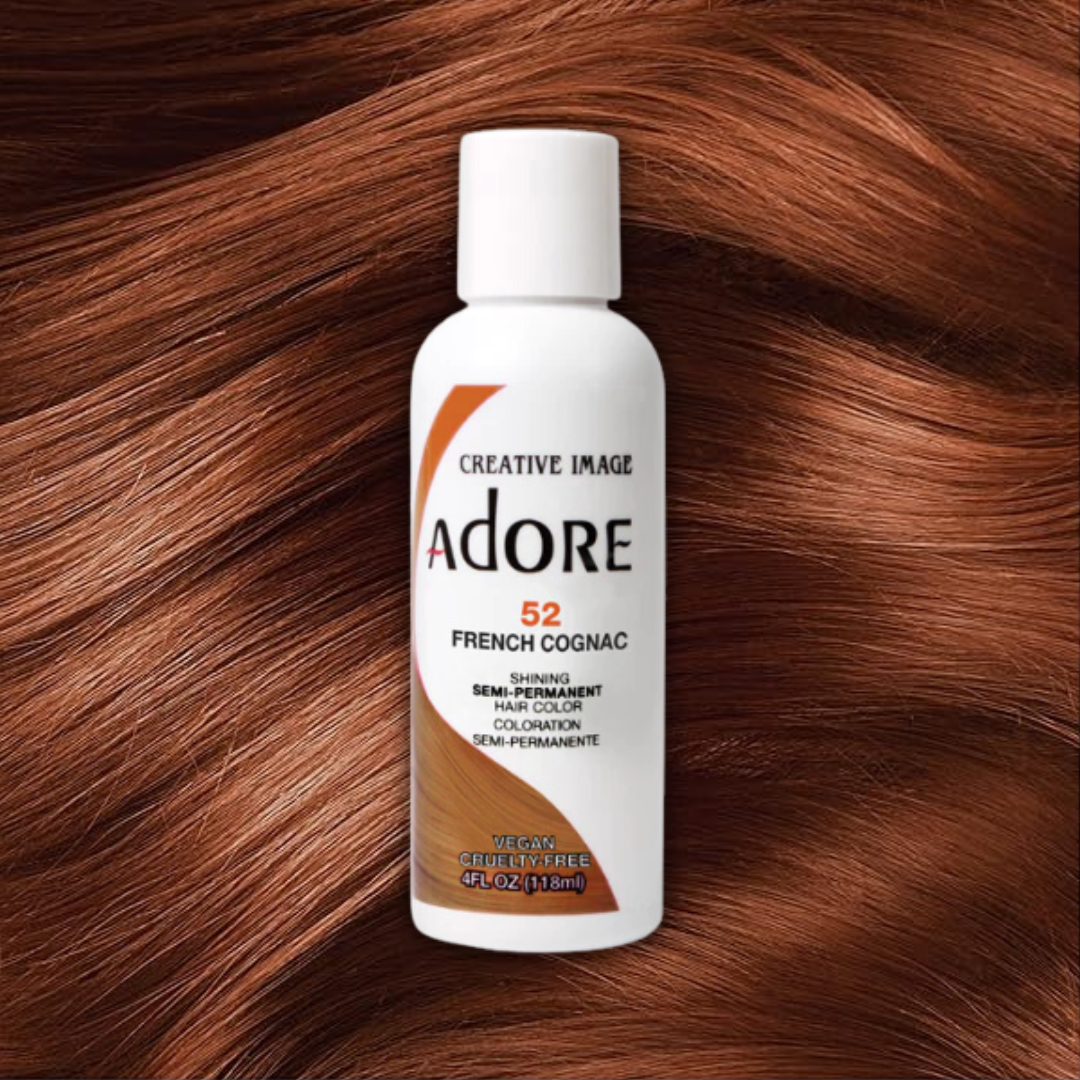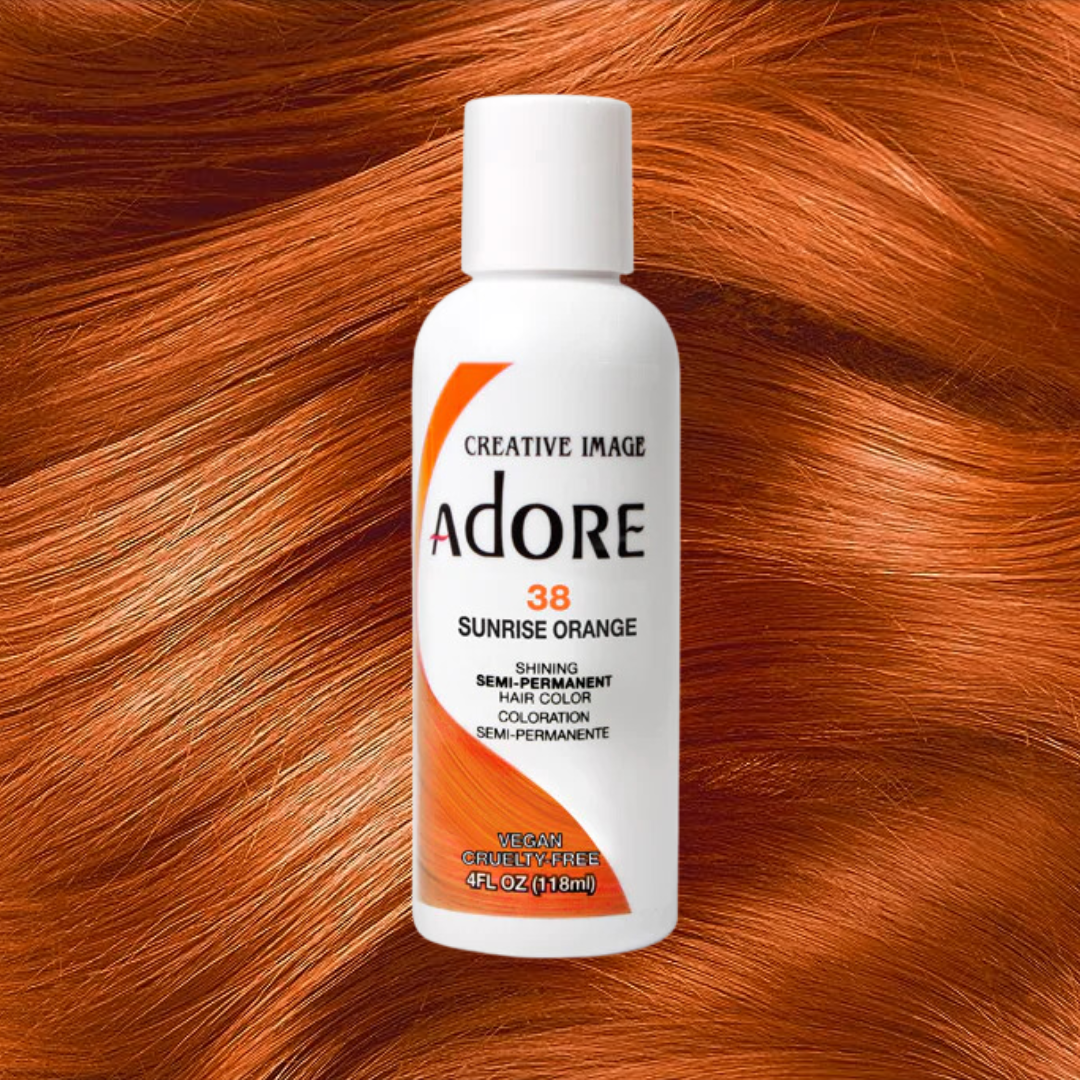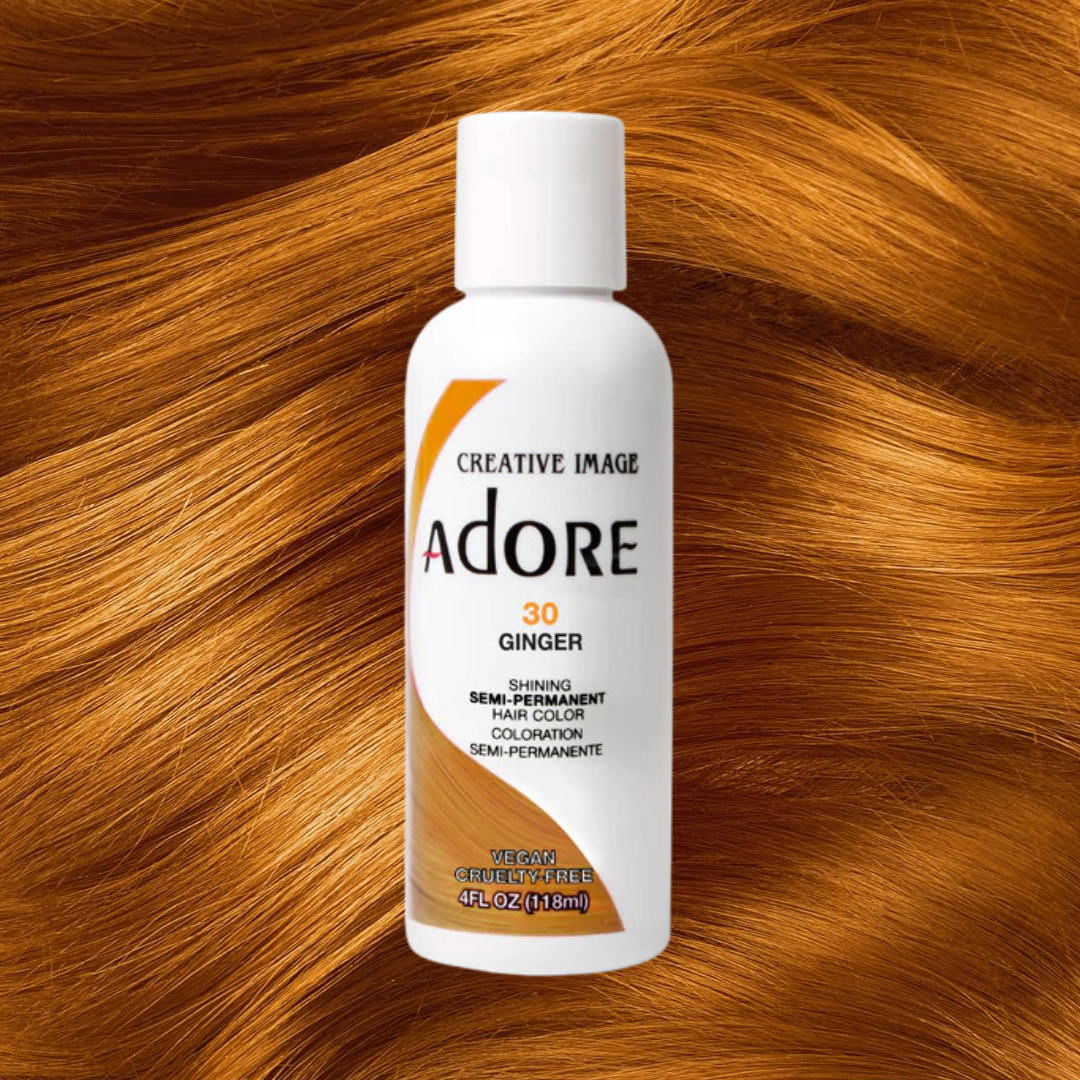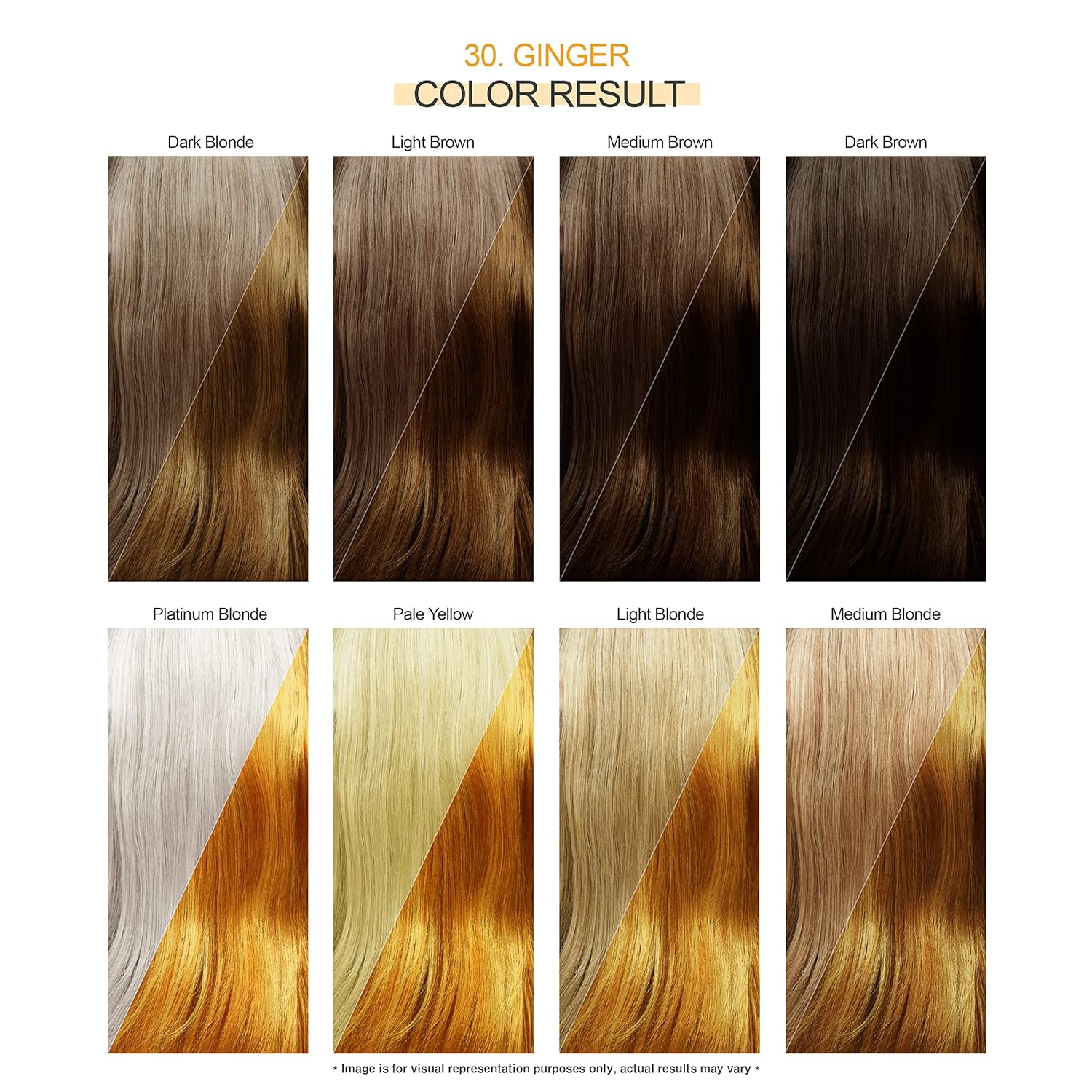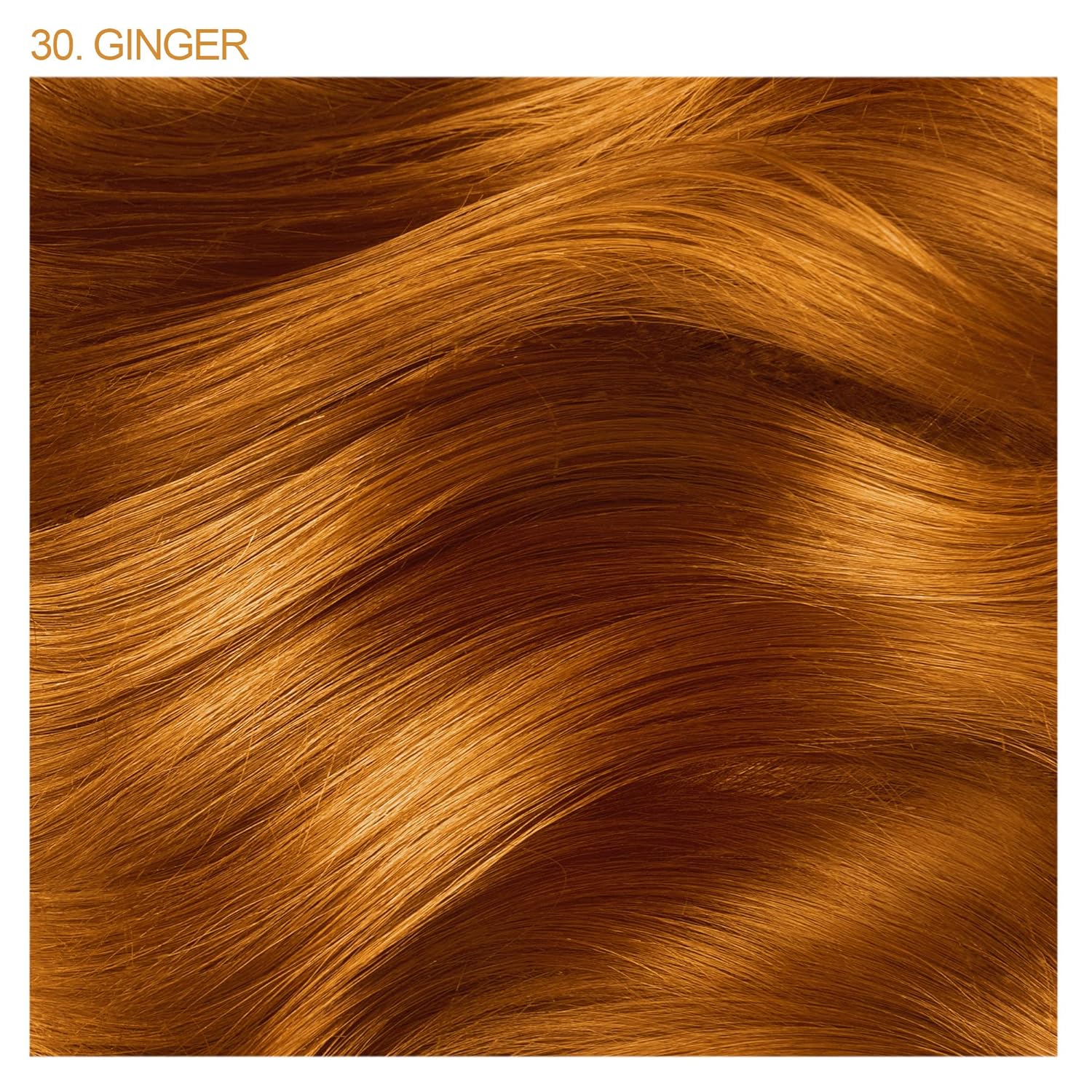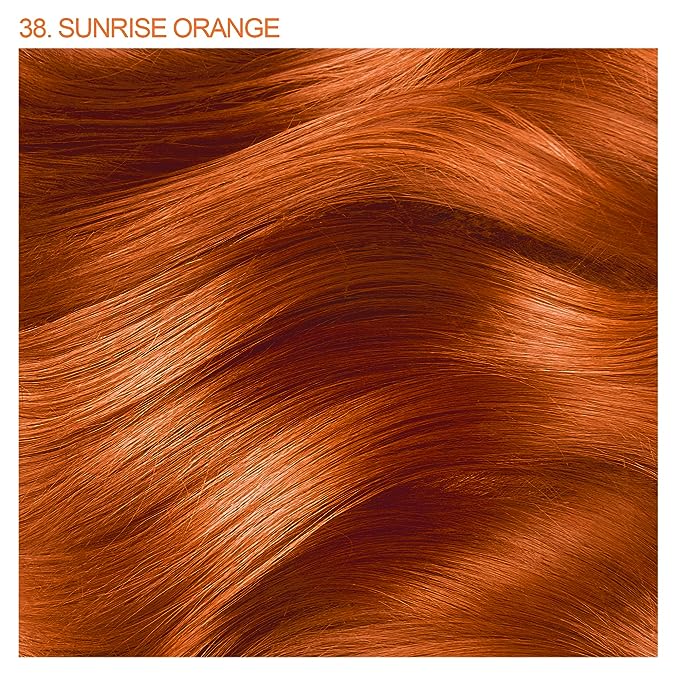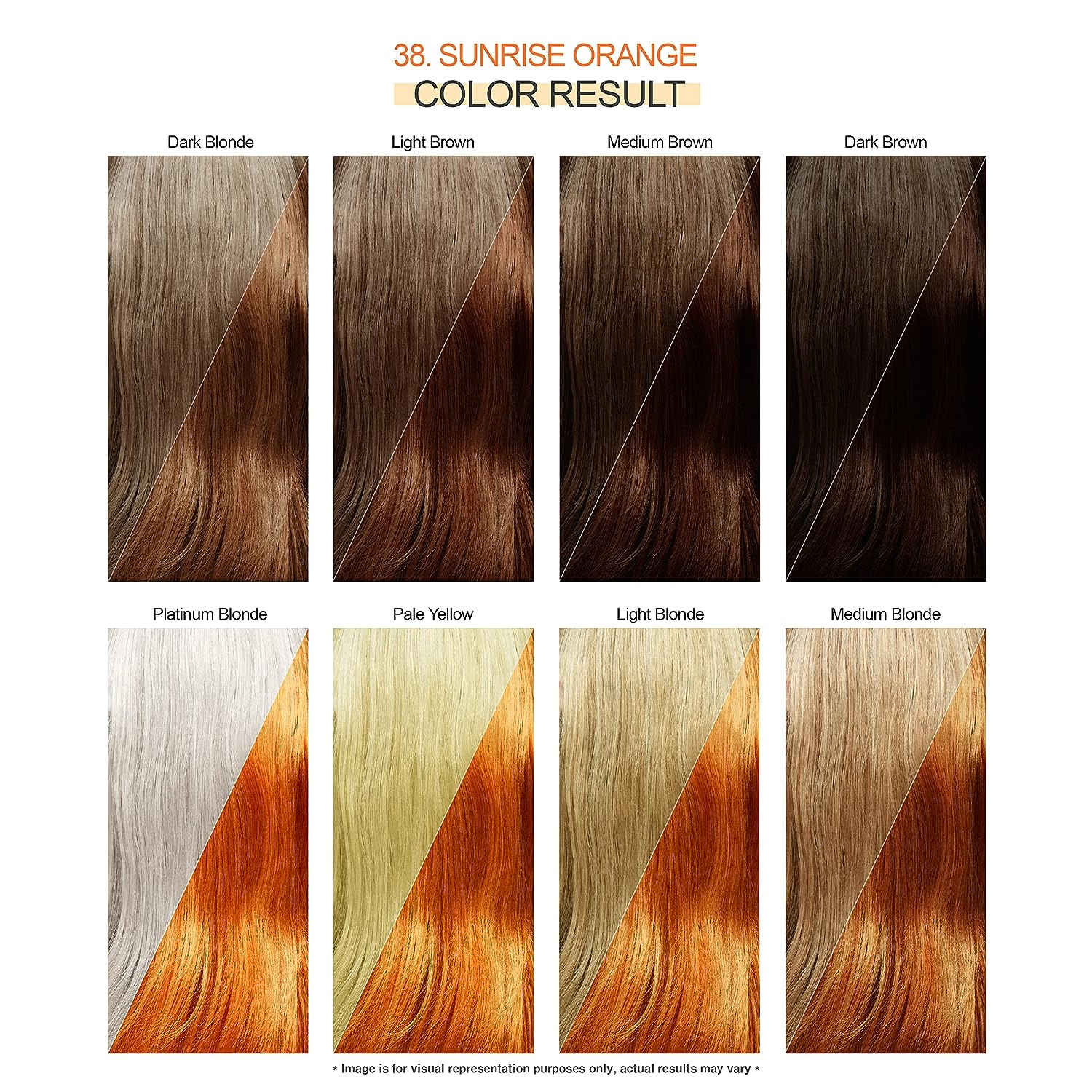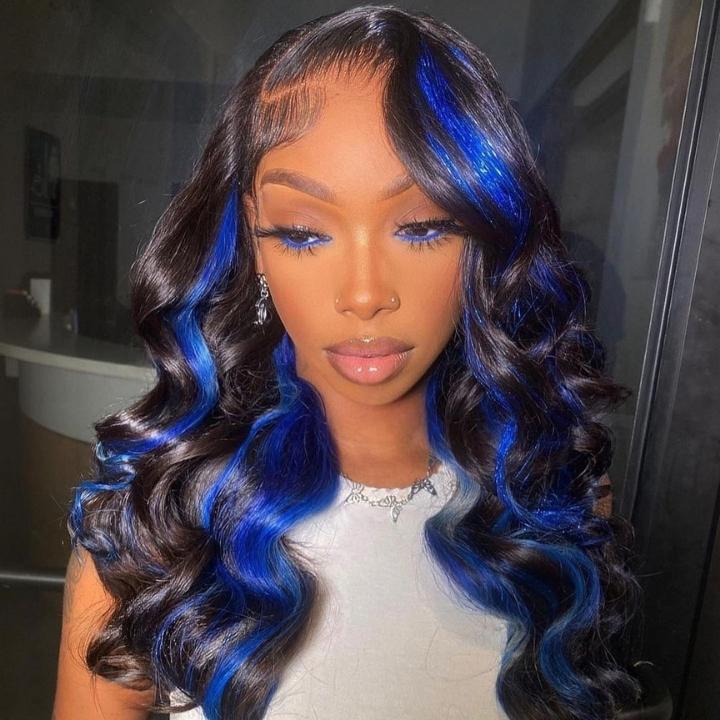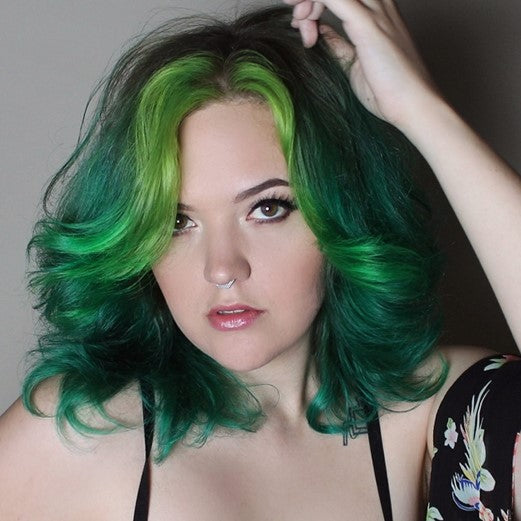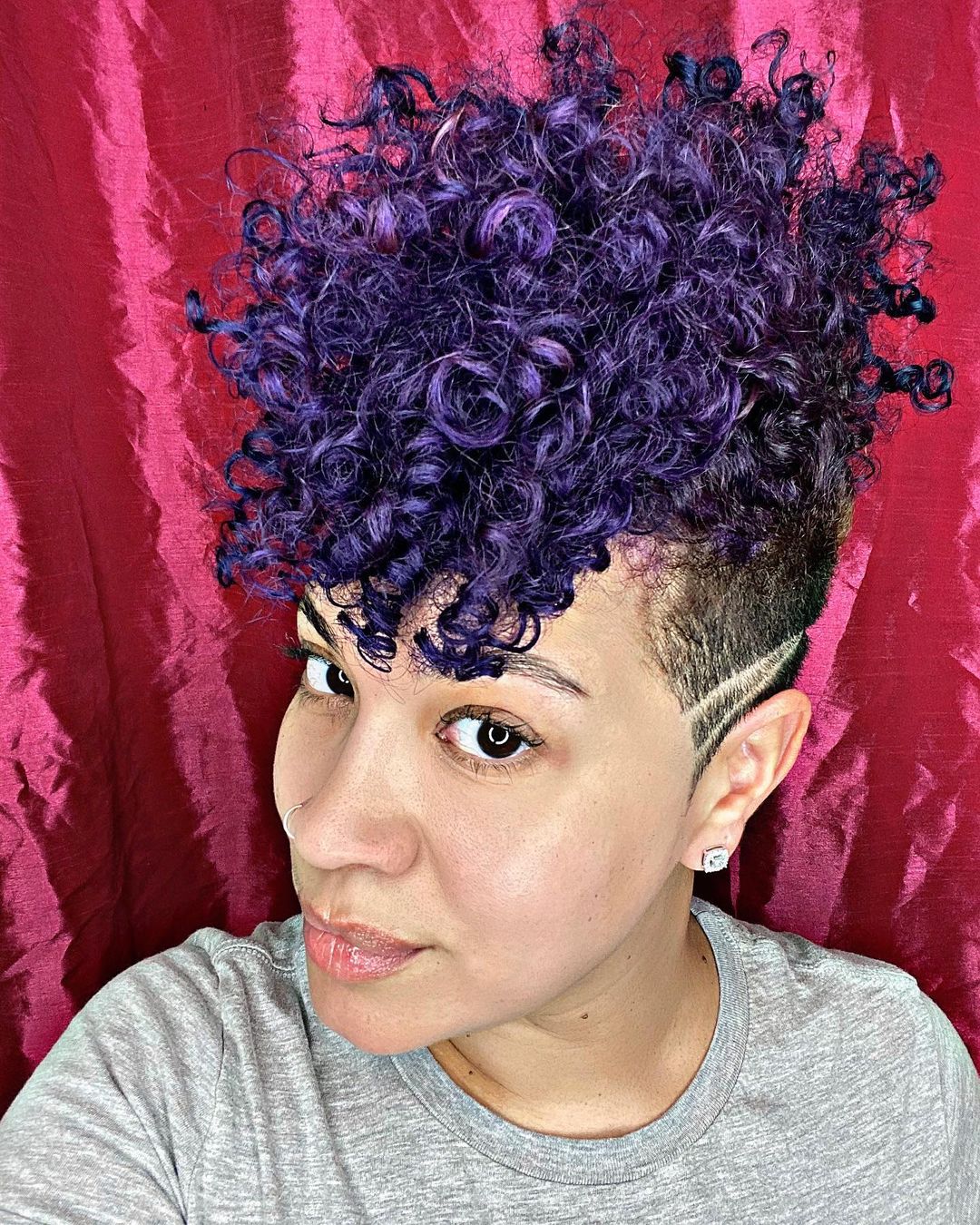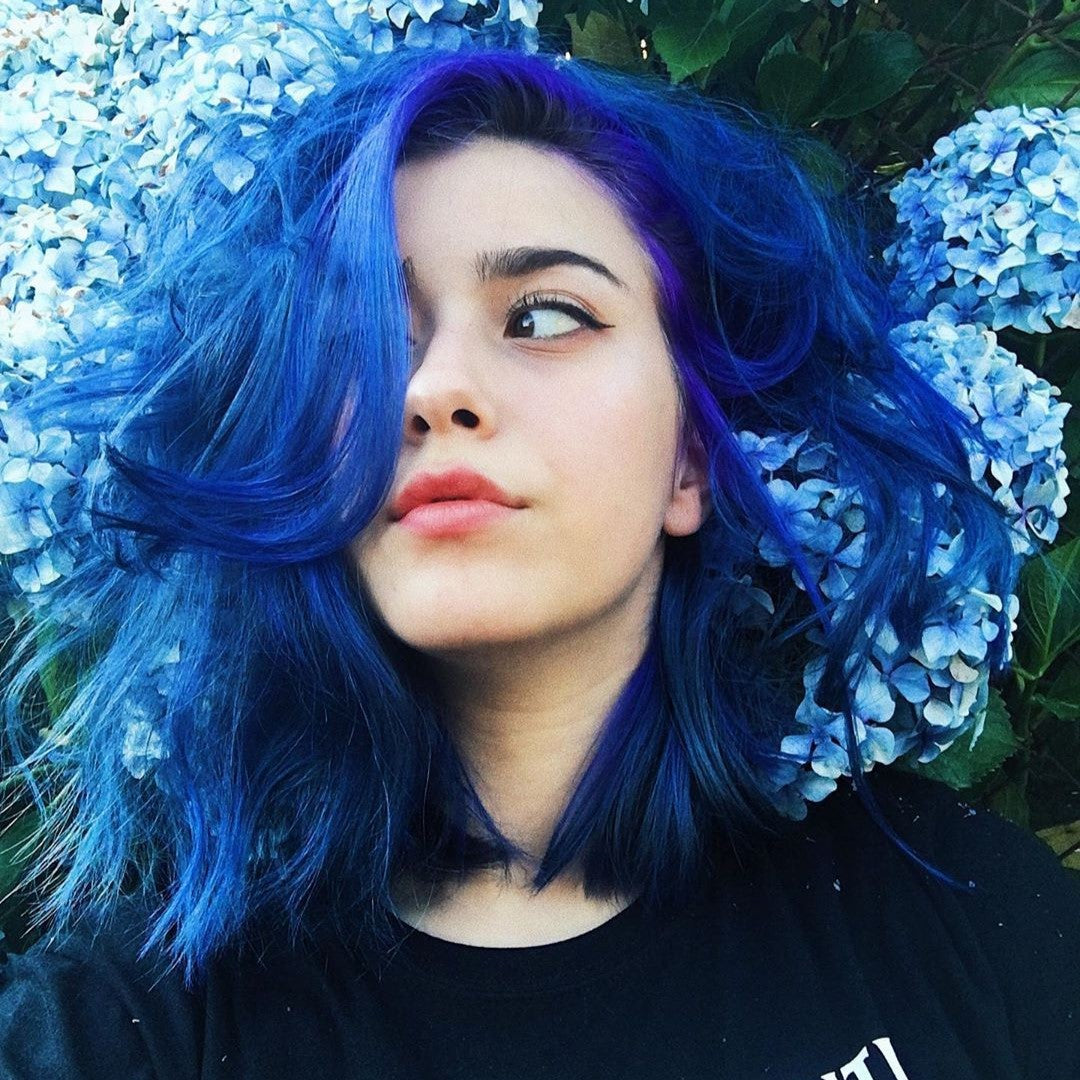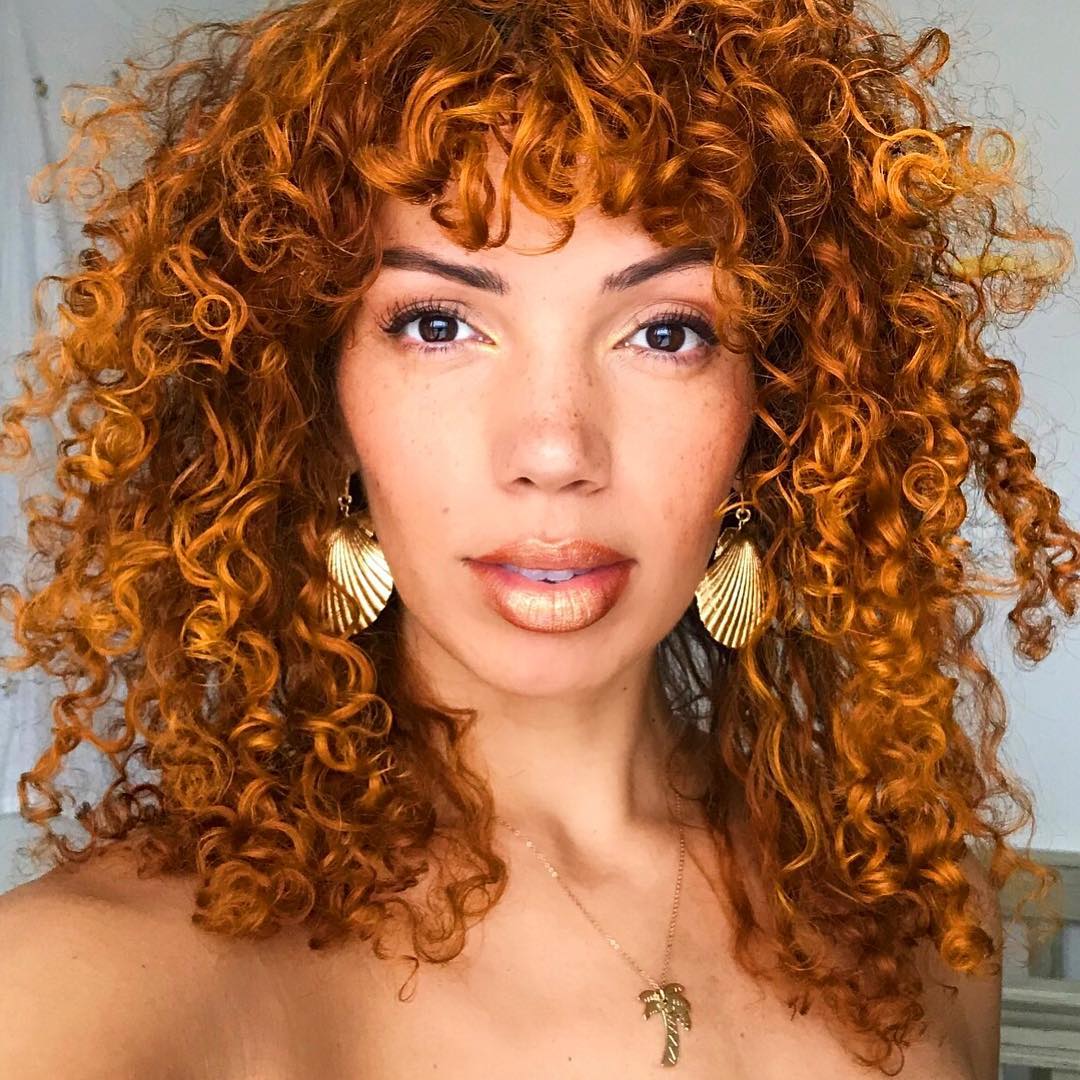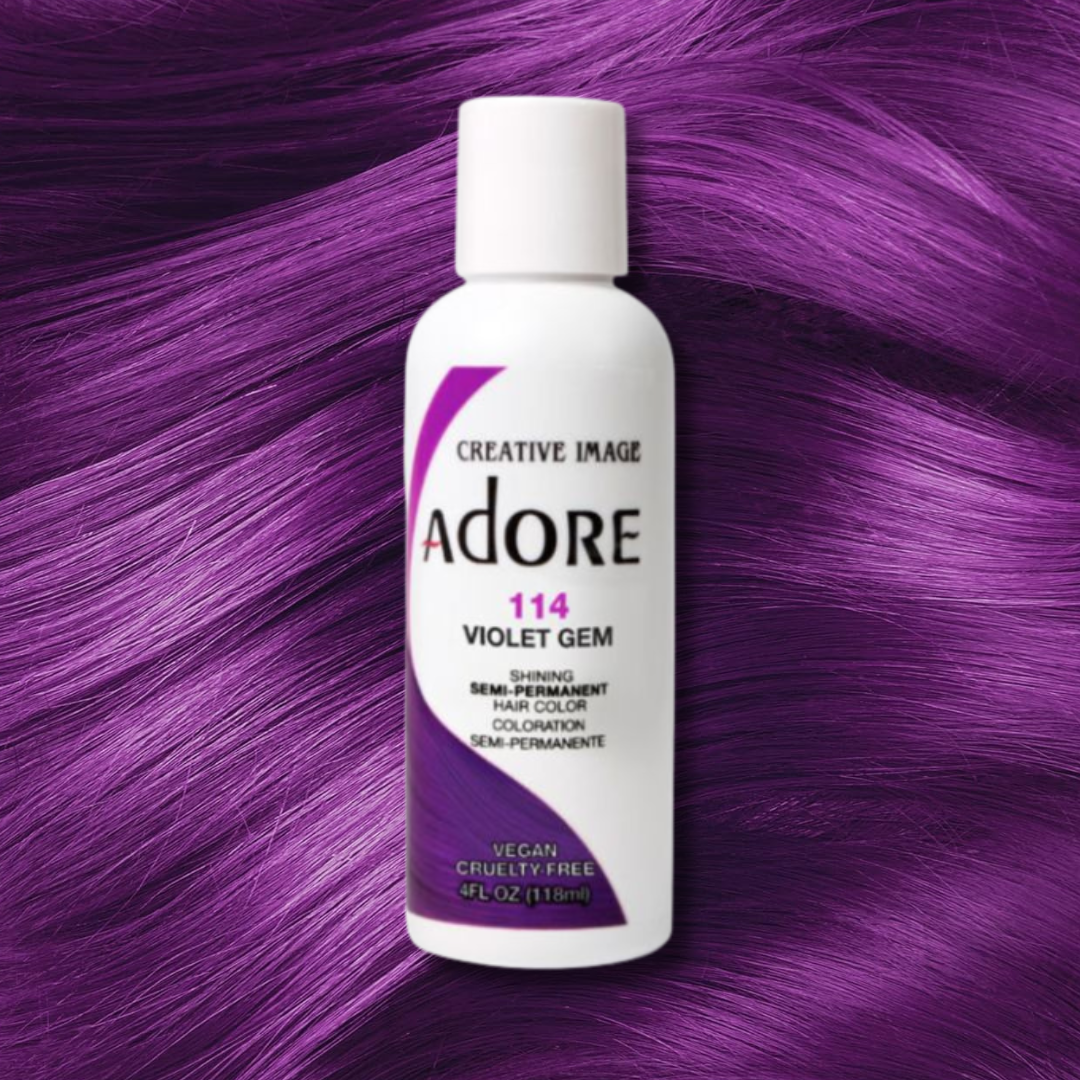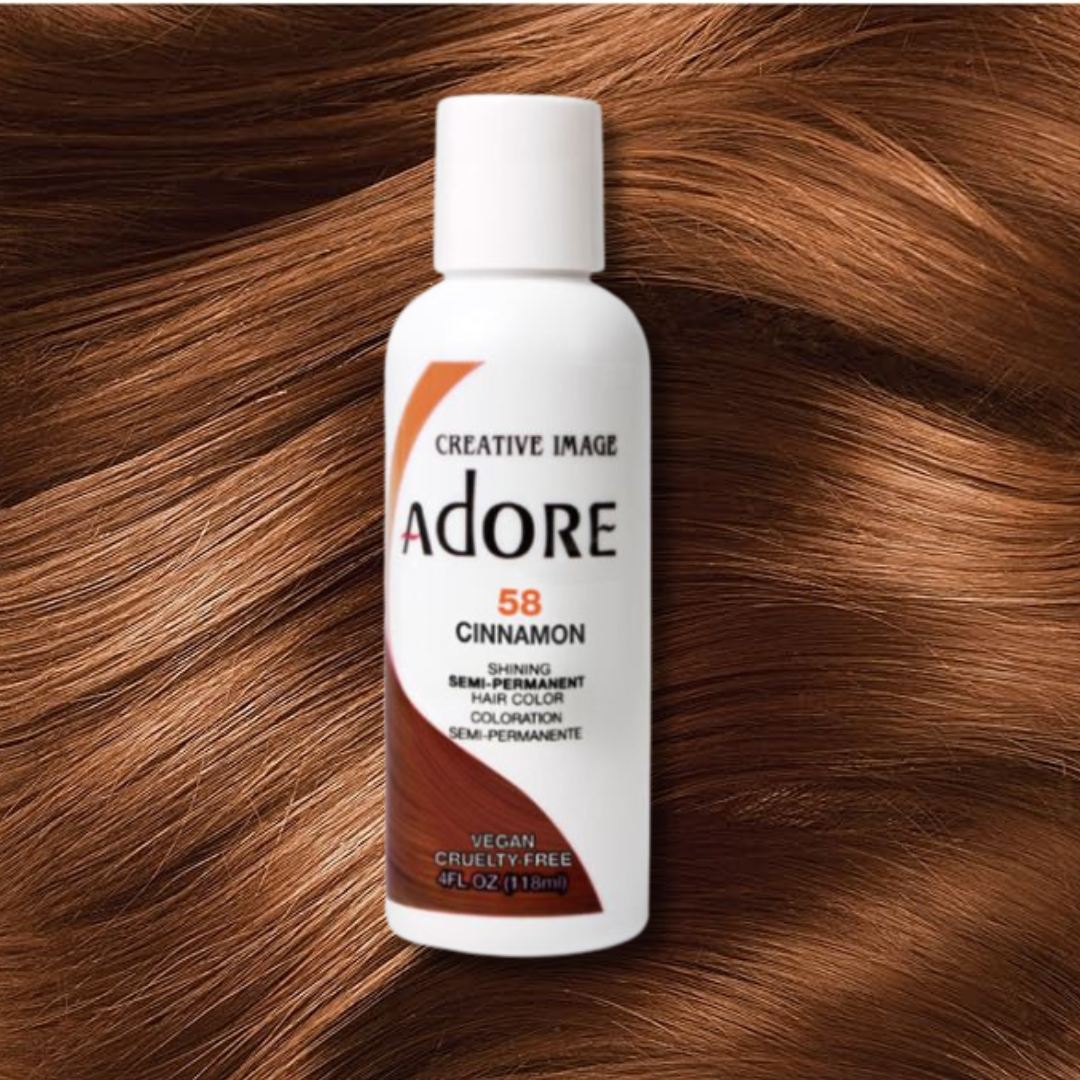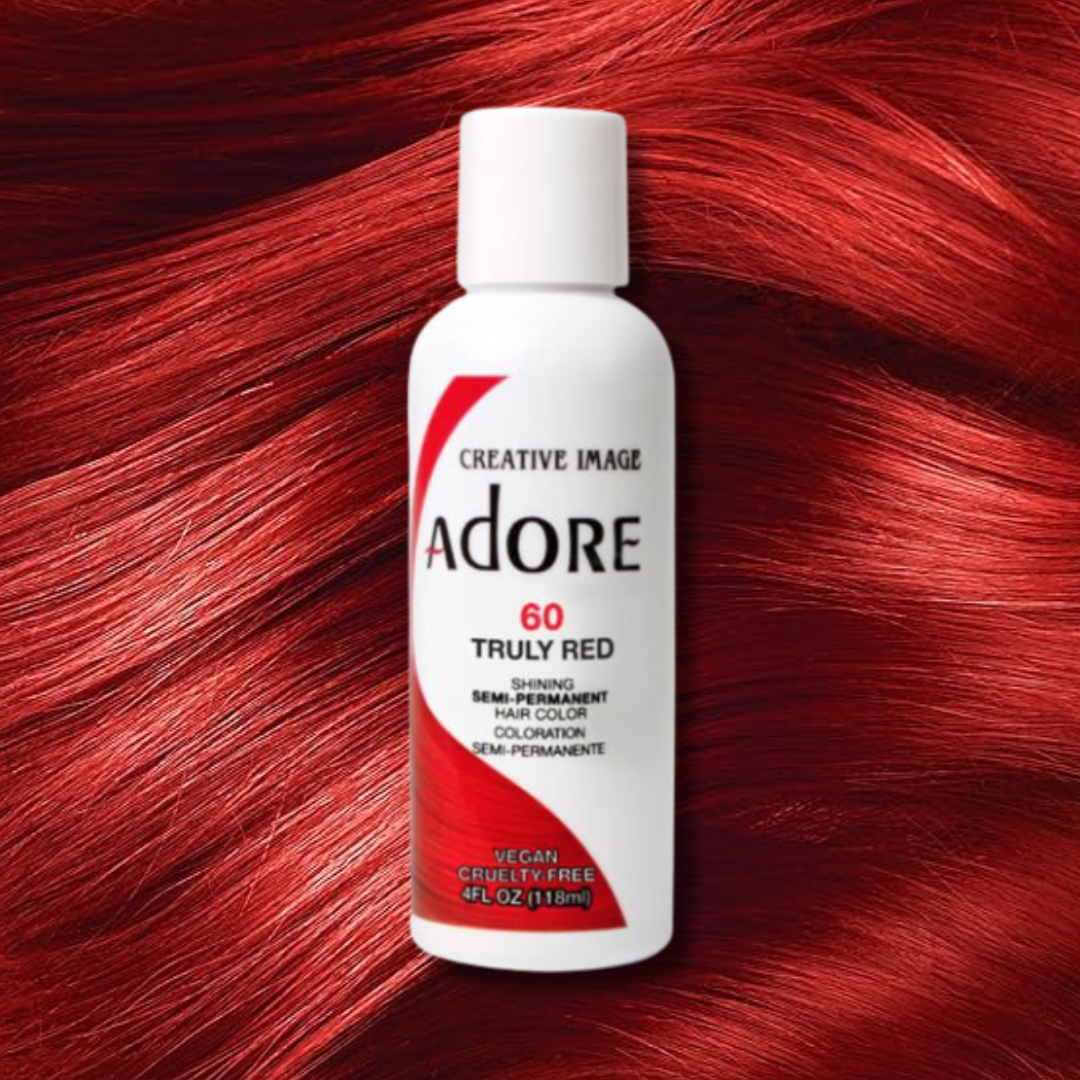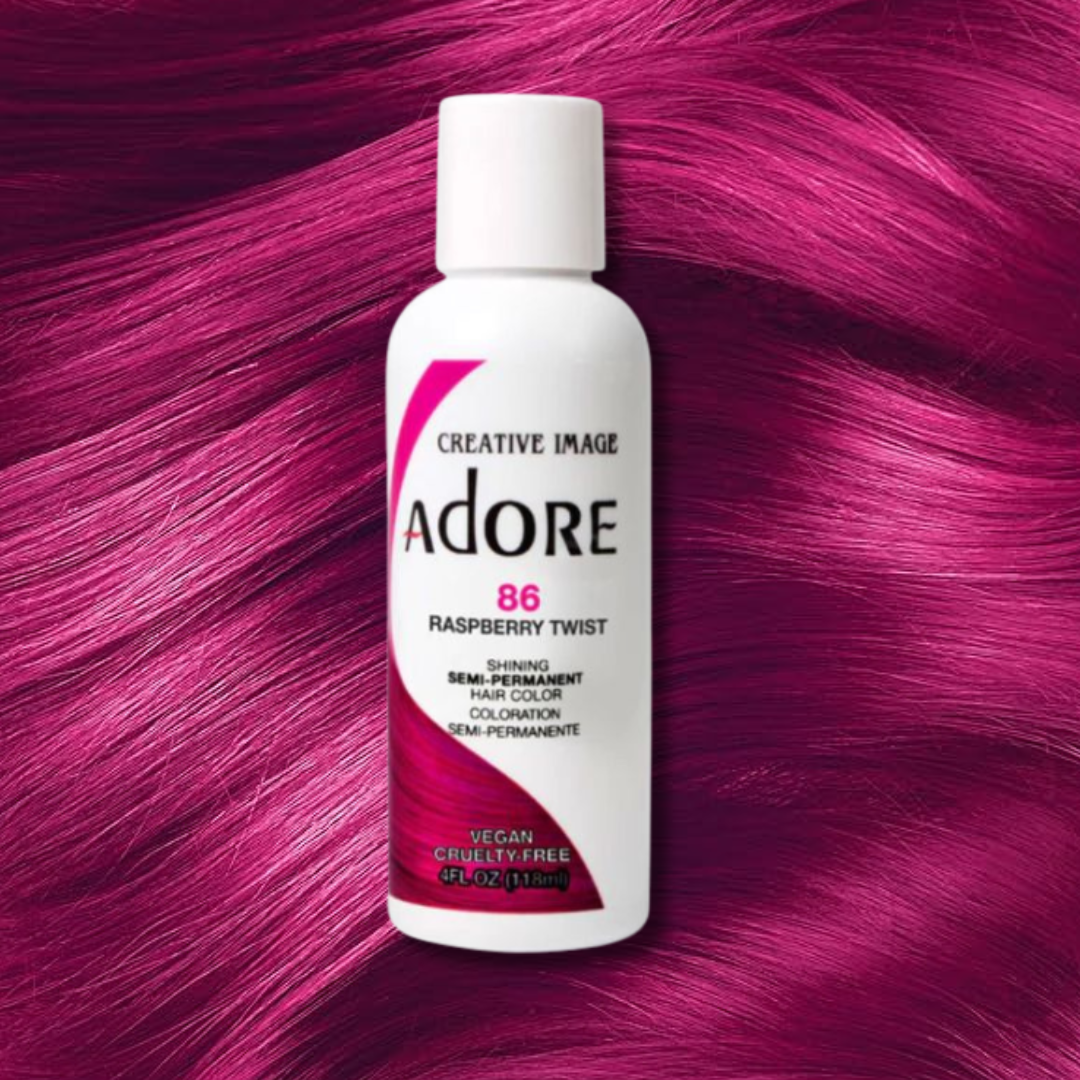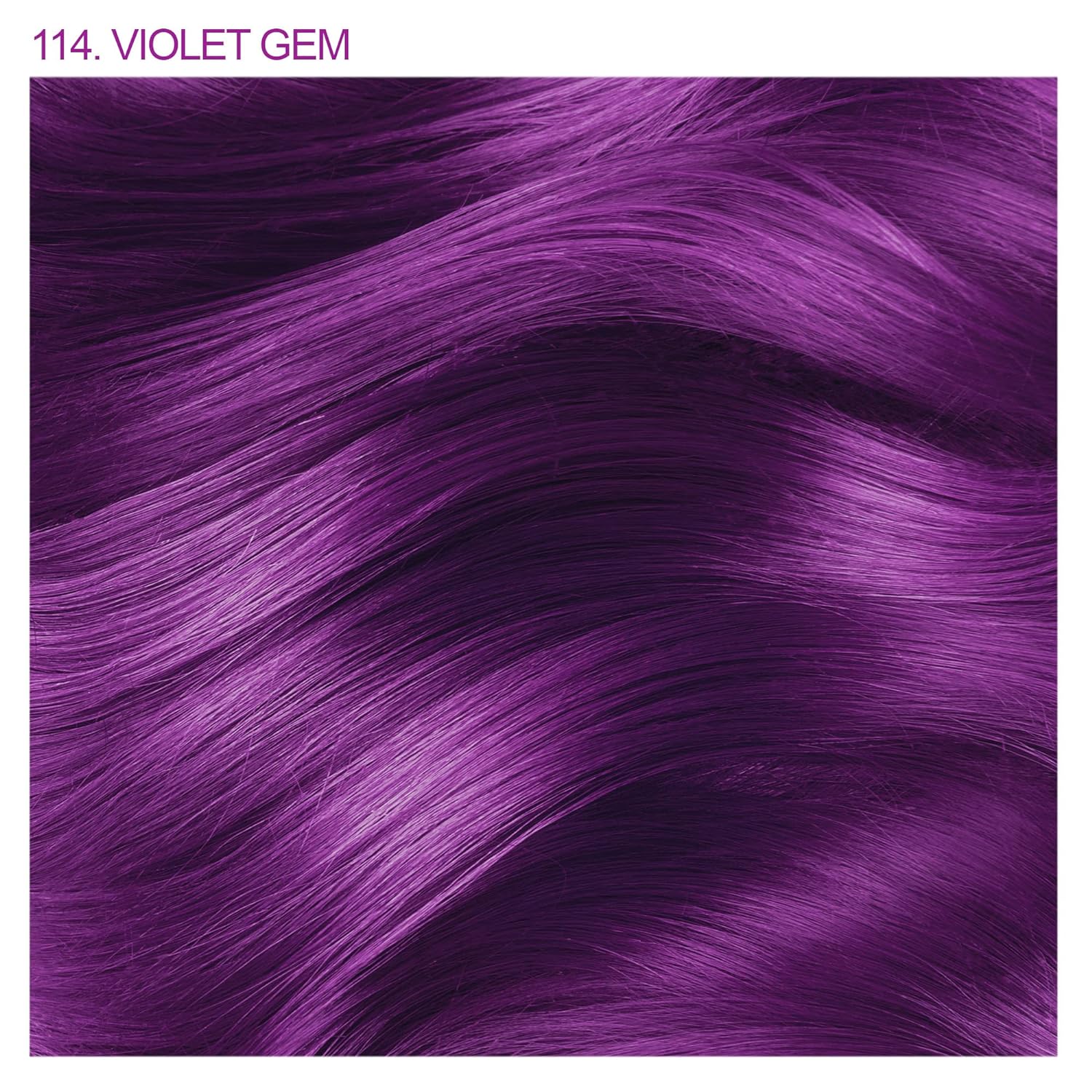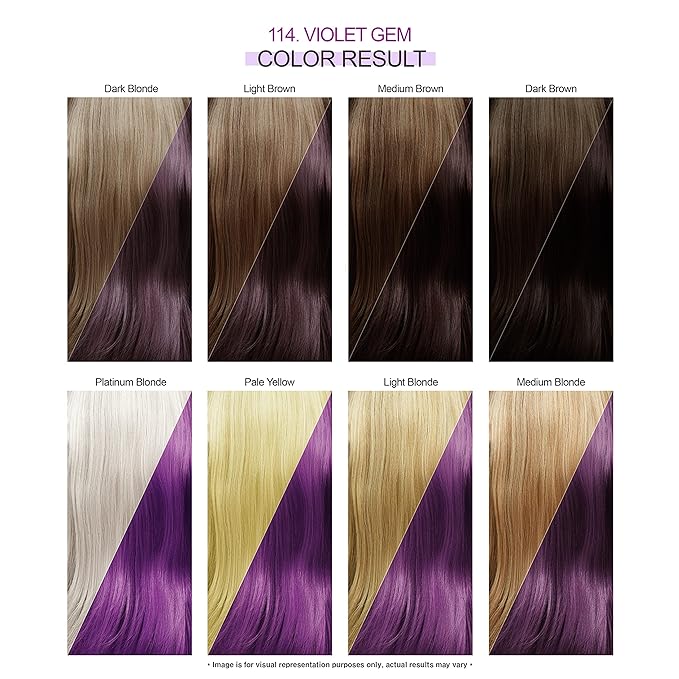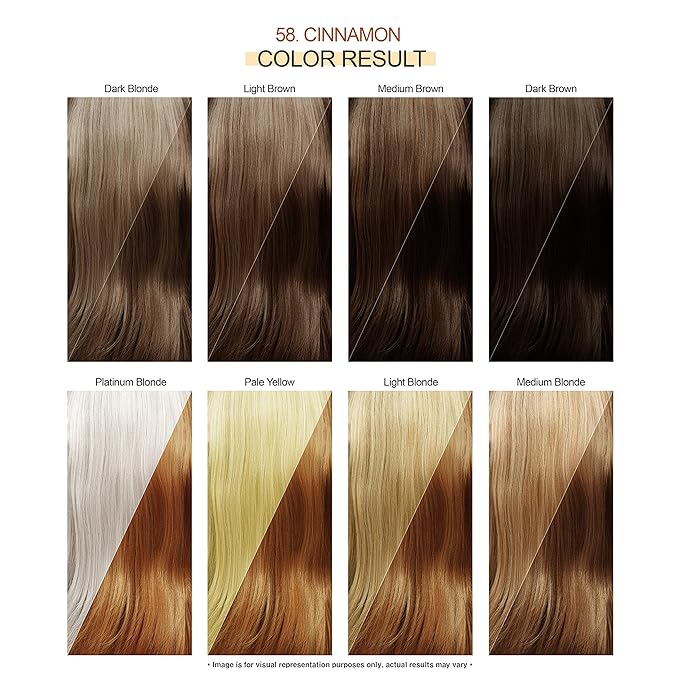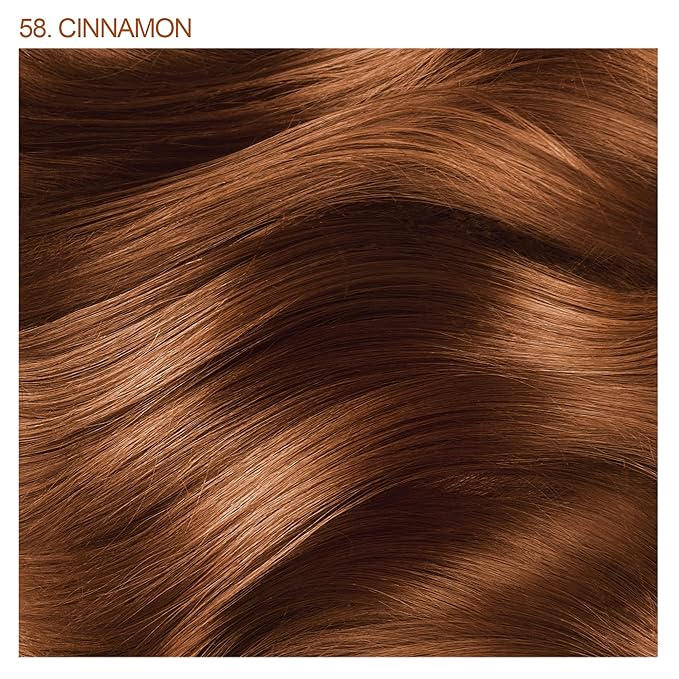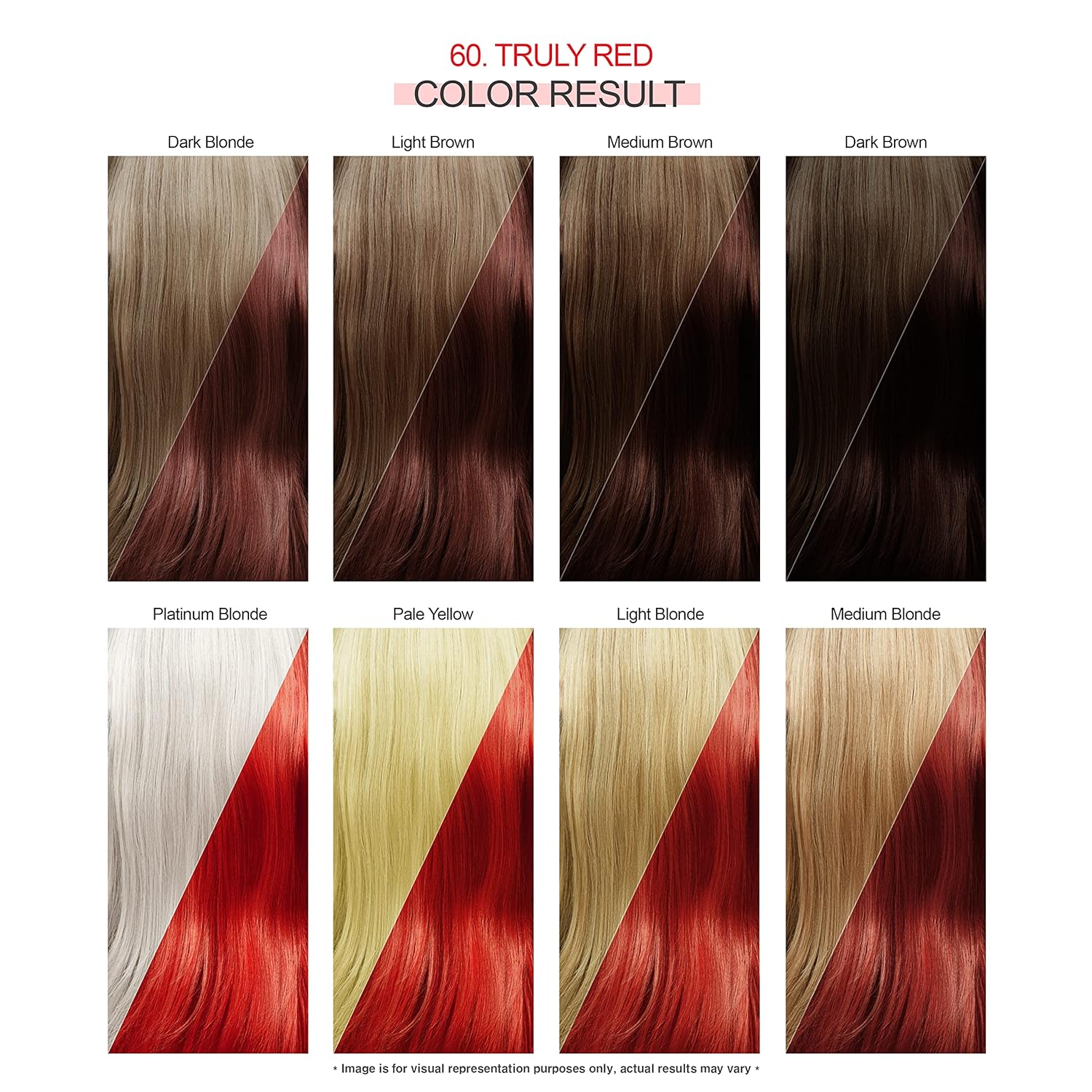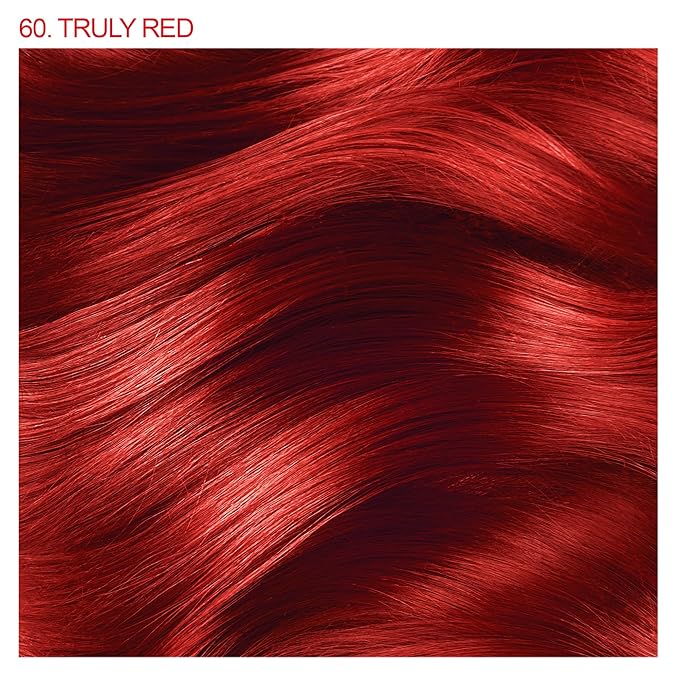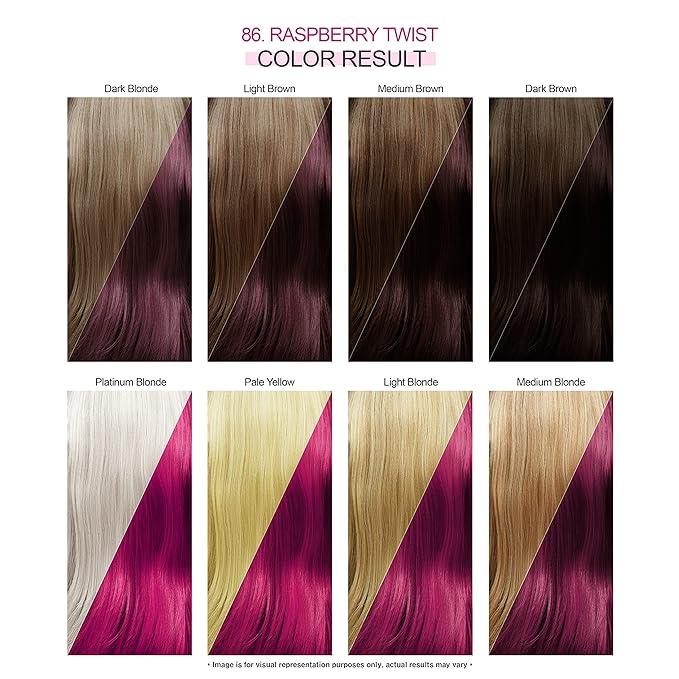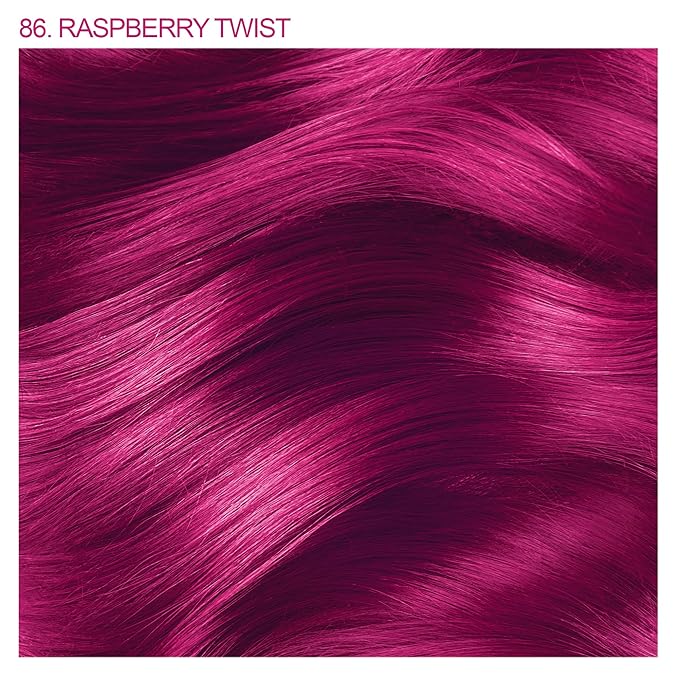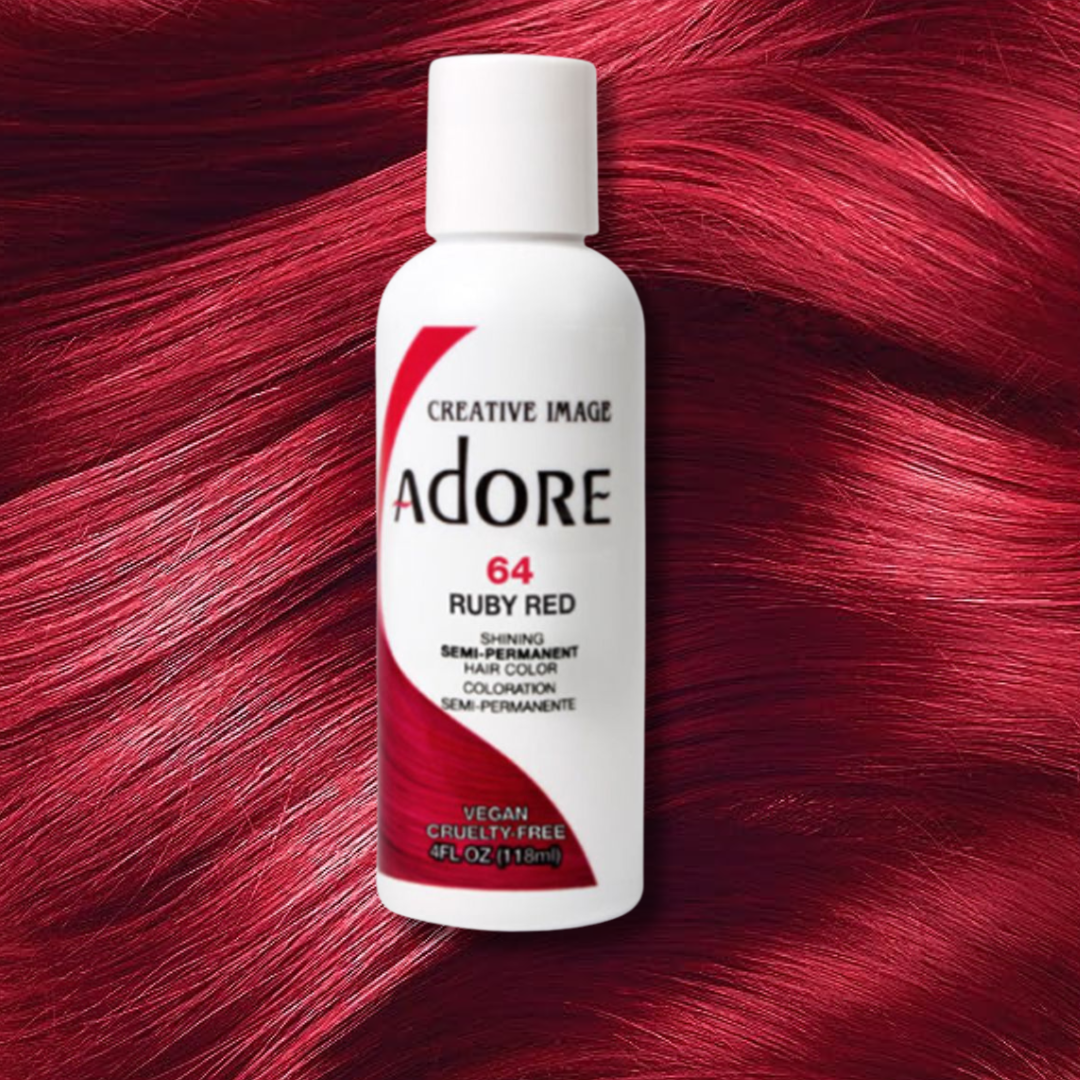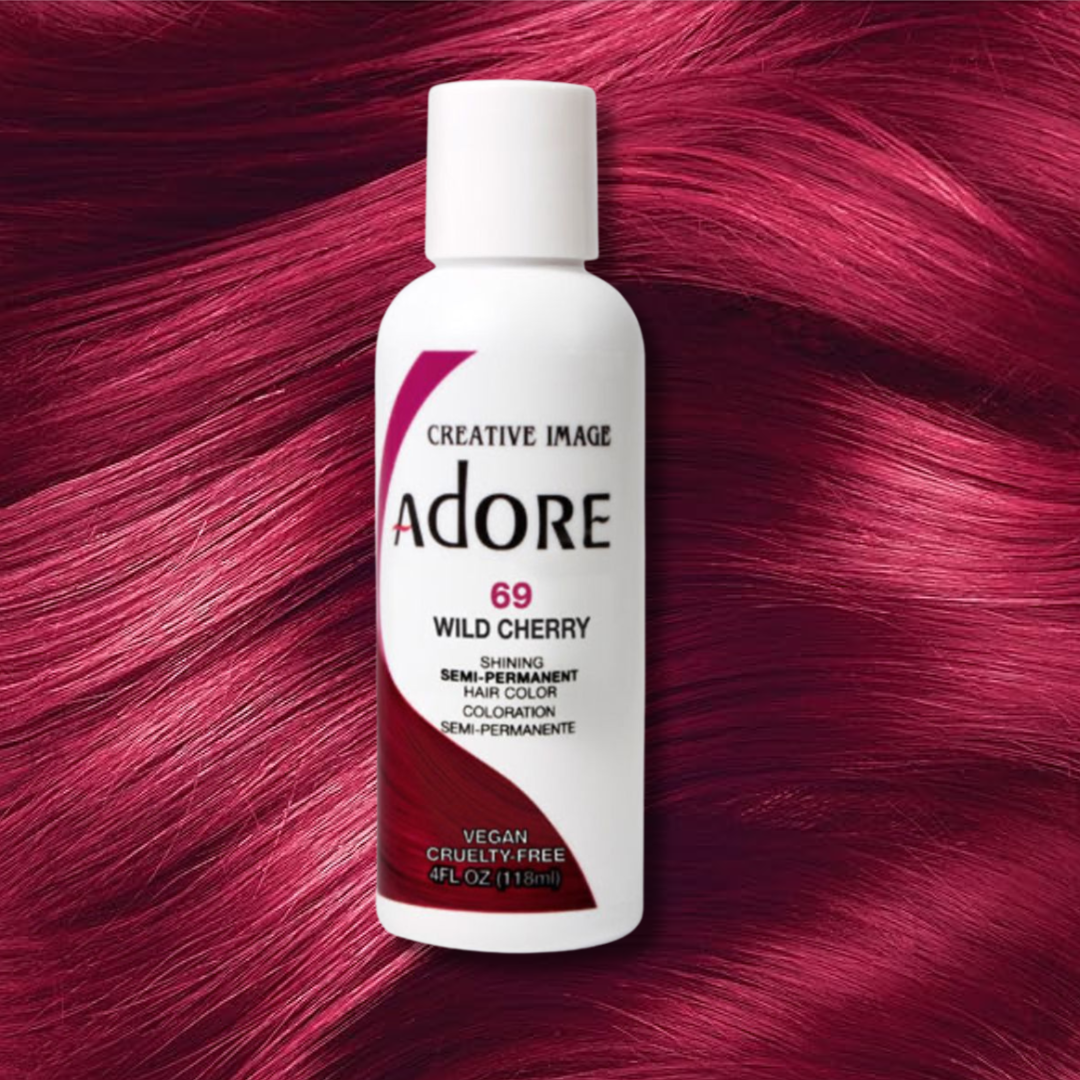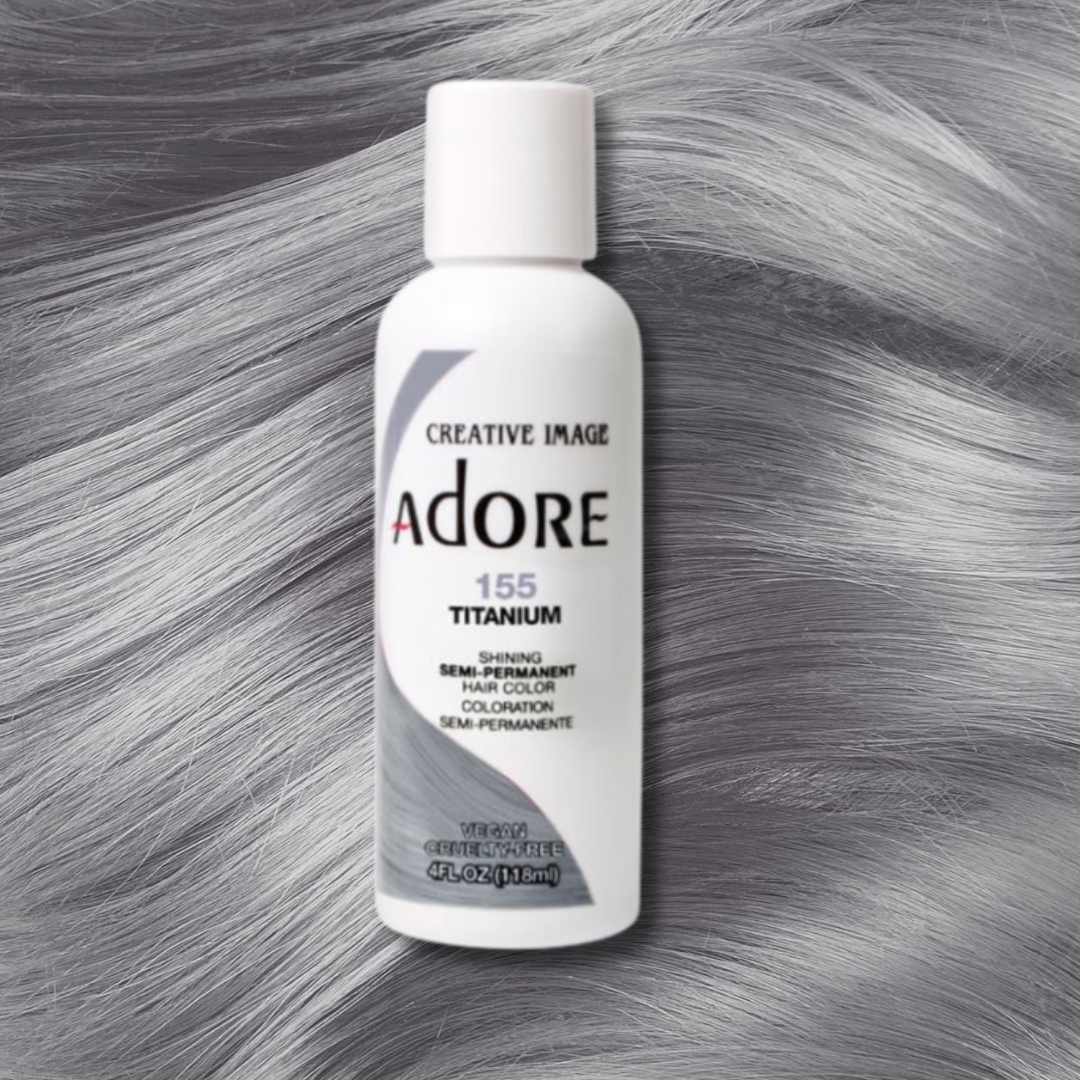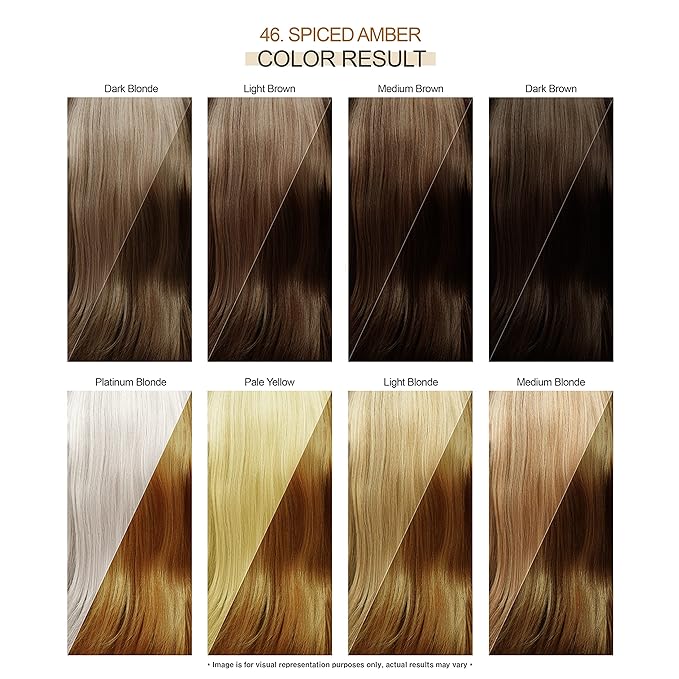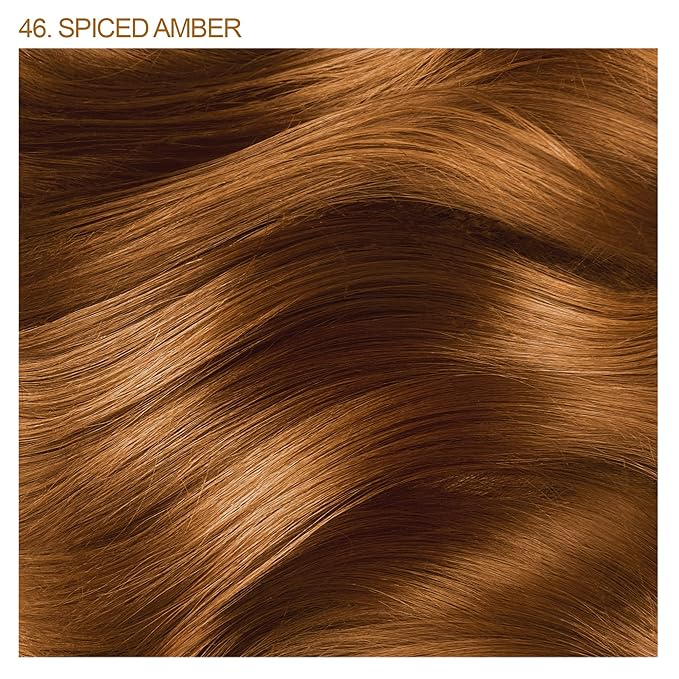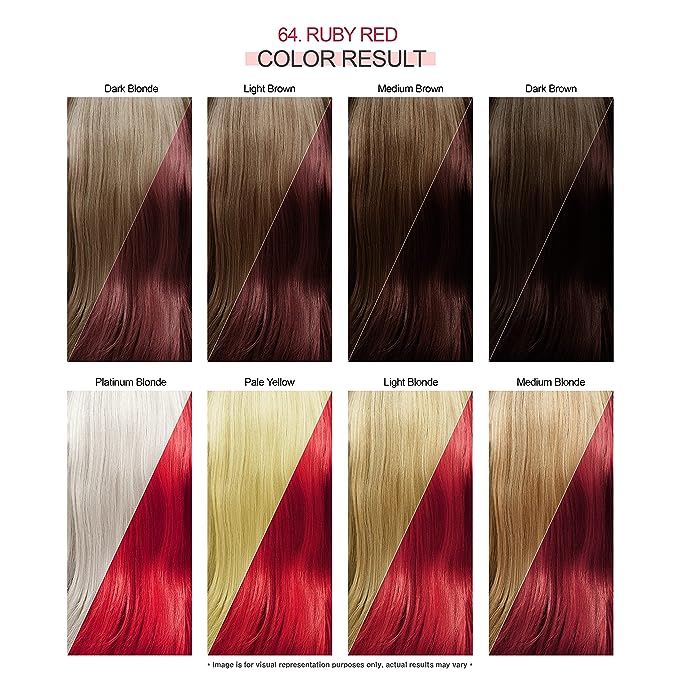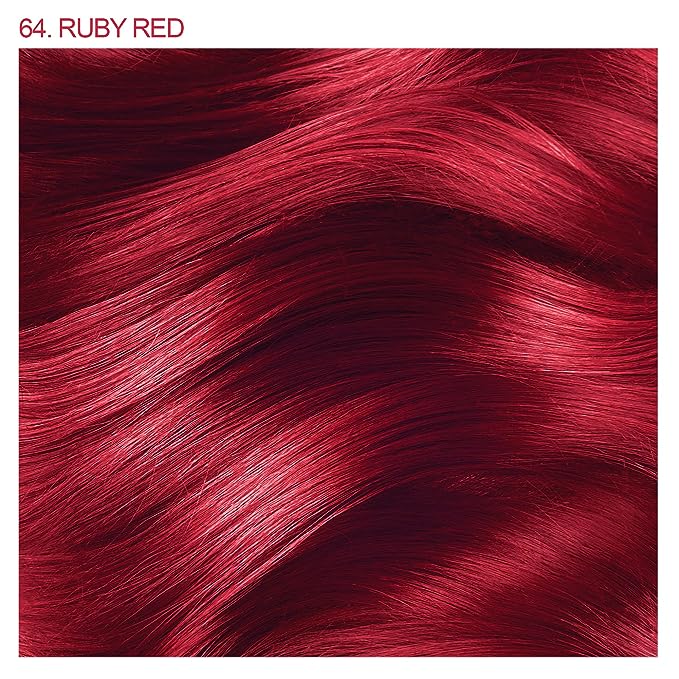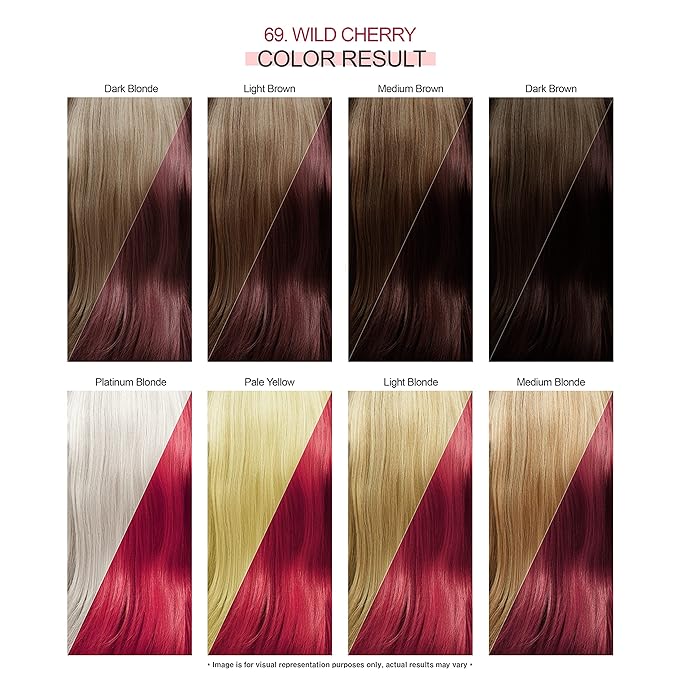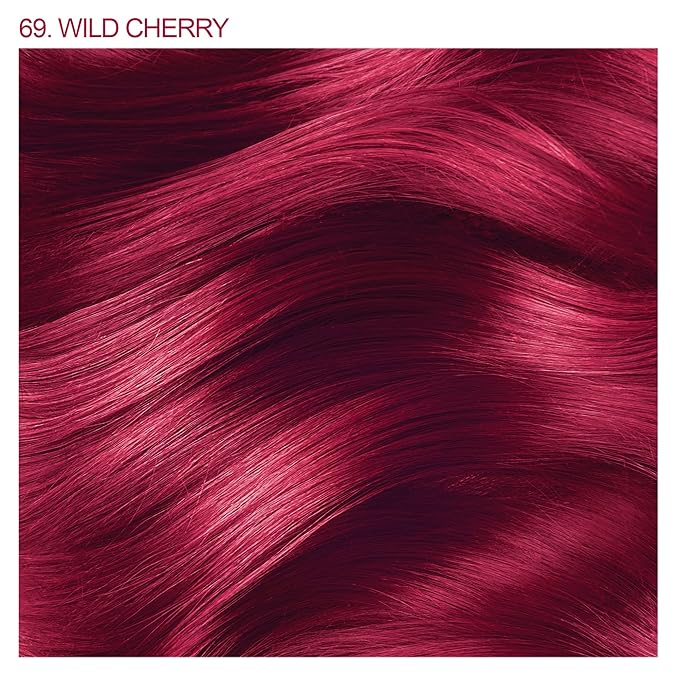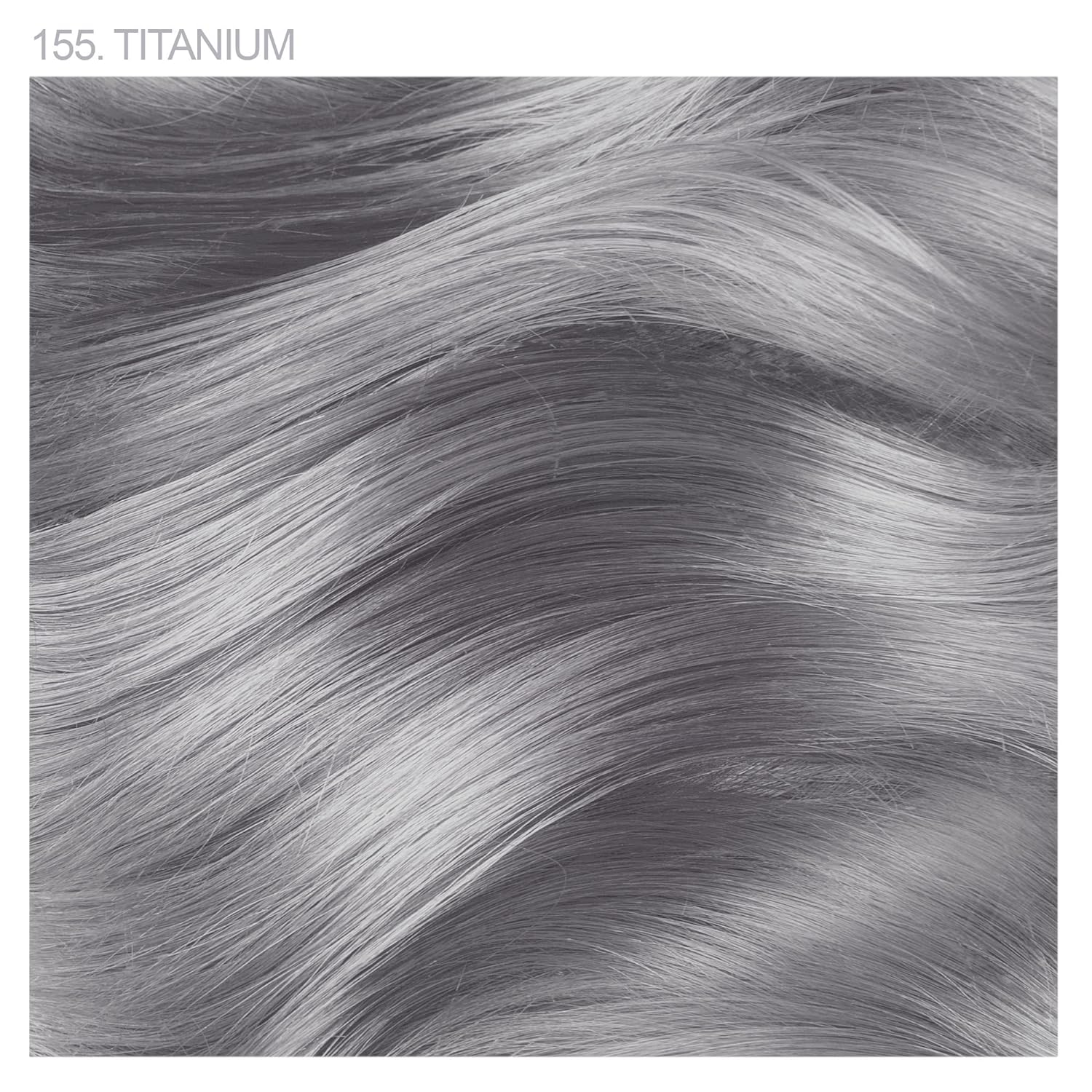 Holiday sales are here!
Up to 80% off select items!
Free Gift with every purchase
Free Shipping on purchases of $45+
---
Adore Semi Permanent Hair Color
Sale price

$6.99
Regular price

$6.99
(/)
---
In stock
In stock
In stock
In stock
In stock
In stock
In stock
Only 8 units left
Only 1 unit left
Only 10 units left
Only 6 units left
Only 10 units left
In stock
In stock
In stock
In stock
In stock
In stock
In stock
In stock
In stock
In stock
In stock
Only 7 units left
In stock
In stock
In stock
In stock
---
Get ready to boost your hair color game with Adore Hair Color.

Semi-permanent hair color is your ticket to self-expression without the commitment and damage of permanent hair dye. No alcohol, no peroxide, no ammonia – just fun, vibrant color that's gentle on your hair and the environment.
No matter your hair type, Adore has got you covered, from fine straight hair to coarse thick locs. Whether you're craving full bold coverage or subtle chic highlights, our diverse color range has it all - from natural classics to bright pastels and trendy rich tones.
Unlock bold possibilities today with Adore Hair Color!
Semi-permanent: Lasts up to 4 weeks or up to 20 washes.
Exclusive formula:

Gentle, non-damaging 

formula of natural ingredients; contains no ammonia, no peroxide, and no alcohol.
Versatile: Suitable for all hair types and textures.
Easy to use and apply
Cruelty-Free and Vegan
Color will be most vibrant and vivid on platinum to pale blonde hair. 
Results may vary depending on existing hair color, condition, and your application process. Perform a strand test on clean, dry hair to make sure color looks as desired.
Directions
Directions:
Shampoo, and towel dry.
Use protective cream around hair line.
Apply hair color 1/8" from scalp, and comb through thoroughly.
Cover with plastic cap, and process with heat for up to 15 minutes.
Rinse and shampoo completely.
Caution:
For external use only.
This product must not be used on eyebrows or eyelashes.  If product gets into eyes, rinse immediately with water and call physician if irritation occurs.
Do not use this product if scalp is irritated or injured.
Test 48 hours prior to use of this product for allergies by applying a small amount to inside of elbow.  Leave for 48 hours, if redness, burning, or itching occurs, do not use this product.
Use only as directed and keep out of reach of children.
Pro Tips
Prep Your Hair: Start with clean, dry hair that is free from any product buildup or residue. 
Perform a Strand Test: Doing a strand test, before applying the color to your entire head, can help you determine the final color result and how long you should leave the color on.
Gloves Are a Must: Wear disposable gloves to protect your hands from staining. It can be challenging to remove hair color from your skin.
Protect Your Clothing and Surfaces: Cover your shoulders with a towel or cape, and use old or dark-colored clothing that you don't mind staining. Lay down newspaper or plastic sheets to protect your working area.
Apply Barrier Cream: To prevent staining along your hairline, apply a thin layer of Vaseline or a barrier cream on your forehead, ears, and neck.
Section Your Hair: Divide your hair into manageable sections before applying the color. This ensures even coverage and helps prevent missed spots.
Use a Brush or Applicator: It's best to apply semi-permanent color with a tint brush or applicator bottle for precise application.
Start at the Roots: Begin applying the color at your roots, where your hair is the darkest, as this area may need more time to process.
Work Quickly: Semi-permanent dyes can dry quickly, so work efficiently to avoid uneven results. Have a mirror nearby to check your progress.
Avoid Overlapping: Be cautious not to overlap the color onto previously colored hair. This can result in uneven or darker patches.
Comb Through: After applying the color, use a wide-toothed comb to distribute it evenly and ensure all strands are coated.
Processing Time Matters: Follow the instructions on the product for recommended processing time. Leaving the color on for too long can lead to a darker result, while not leaving it on long enough may result in a lighter shade.
Heat May Intensify Color: Applying heat, such as wrapping your hair in a plastic cap and using a hairdryer, can intensify the color. However, this is optional and should be done carefully.
Rinse with Cool Water: When it's time to rinse, use cool or lukewarm water to prevent excessive color bleeding. Avoid hot water, as it can strip the color more quickly.
Use Color-Safe Products: After coloring, use sulfate-free and color-safe shampoos and conditioners to help maintain your new hue for longer.
Limit Washing: Semi-permanent color fades with each wash, so try to wash your hair less frequently to extend the color's lifespan.
Avoid Chlorine and Saltwater: Chlorine and saltwater can accelerate color fading, so protect your hair when swimming by wearing a swim cap or using protective products.
Touch-Up as Needed: Semi-permanent color gradually fades over time. Touch up your roots or refresh the color as needed to maintain your desired look.
Consult a Professional: If you're unsure about the process or want a more complex color change, it's best to consult a professional hairstylist.
Remember that semi-permanent hair color is a great way to experiment with different shades without a long-term commitment. Enjoy the process and have fun with your new look!
FAQ'S

1. What is semi-permanent hair color?

Semi-permanent hair color is a type of hair dye that deposits color onto the hair's surface without significantly altering its natural pigment. It fades gradually with each wash and typically lasts for several weeks.

2. How is it different from permanent hair color?

Semi-permanent hair color doesn't penetrate the hair shaft as deeply as permanent color. It doesn't contain ammonia or bleach, making it gentler on your hair. Permanent color, on the other hand, can change your hair color more drastically and lasts until your hair grows out or is recolored.

3. Can I use it on dark hair?

Yes, you can use semi-permanent color on dark hair. However, keep in mind that it will provide a subtle tint or highlights rather than a dramatic color change. For more noticeable results on dark hair, you may need to pre-lighten your hair or choose a shade that is close to your current hair color.

4. How long does the color last?

Semi-permanent hair color typically lasts anywhere from 4 to 8 weeks, depending on factors such as your hair's porosity, the color used, and your hair care routine.

5. Will it damage my hair?

No, semi-permanent hair color is generally less damaging than permanent color because it doesn't contain harsh chemicals like ammonia or peroxide. It may even condition your hair to some extent.

6. Can I use it to cover gray hair?

Semi-permanent hair color can help blend or cover gray hair, but it may not provide complete coverage for resistant gray hairs. For more comprehensive gray coverage, consider using a demi-permanent or permanent hair color.

7. How do I choose the right shade of hair color?

To choose the right shade, consider your natural hair color, skin tone, and the color result you desire. Performing a strand test can also help you see how the color will look on your hair.

8. Can I mix different hair colors to create a custom shade?

Yes, you can mix different semi-permanent hair colors to create a custom shade. Be sure to follow the mixing instructions provided by the manufacturer and perform a strand test to ensure you achieve the desired color.

9. How should I prepare my hair before applying?

Shampoo your hair a day or two before coloring to remove excess oils and product buildup. Avoid using conditioner before applying the color, as it can create a barrier that prevents even color absorption.
10. Can I go swimming with it on? 
While swimming with semi-permanent color is generally okay, be cautious in chlorinated pools and saltwater, as they can cause the color to fade more quickly. Consider wearing a swim cap to protect your hair.
11. How do I remove semi-permanent hair color if I'm not happy with the results?
Semi-permanent hair color fades gradually, but if you want to speed up the process, you can use clarifying shampoos or vitamin C treatments to help remove some of the color.
12. Can I use semi-permanent hair color on previously colored hair? 
Yes, you can use semi-permanent color on previously colored hair. However, keep in mind that the color may not be as vibrant as it would be on uncolored hair, and it may not significantly change the existing color.
Ingredients
Deionized water (Aqua), aloe vera (aloe barbadensis), citric acid, hydrolyzed collagen, octoxynol-9, hydroxypropylmethylcellulose, ppg-1, peg-9 lauryl glycol ether, methylchoroisothiazolinone, methylisothiazolinone, propylene glycol, sodium citrate, fragrance (parfum)
May Contain: CI48035, CI11320, CI11055, CI51004, CI42420, CI 27720, CI48055.
Made in USA
Net Wt: 4 fl oz / 113 g
Adore Semi Permanent Hair Color
Sale price

$6.99
Regular price

$6.99
Choose options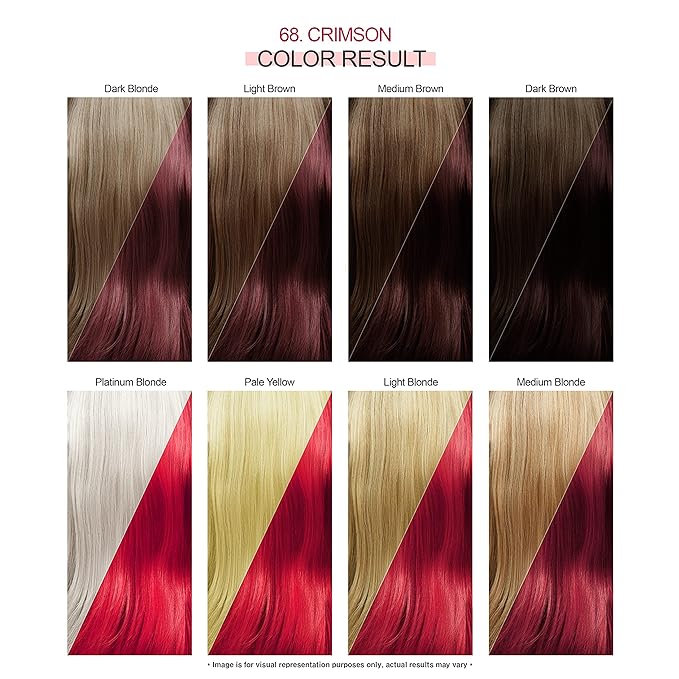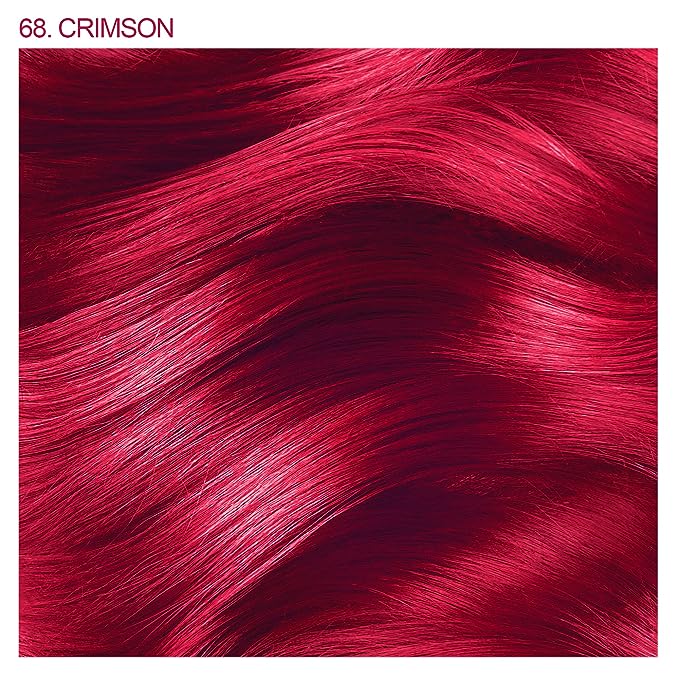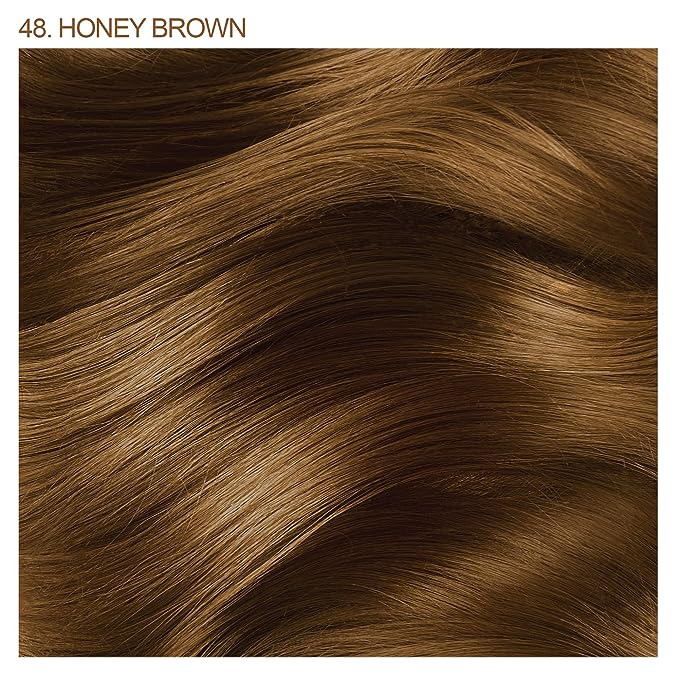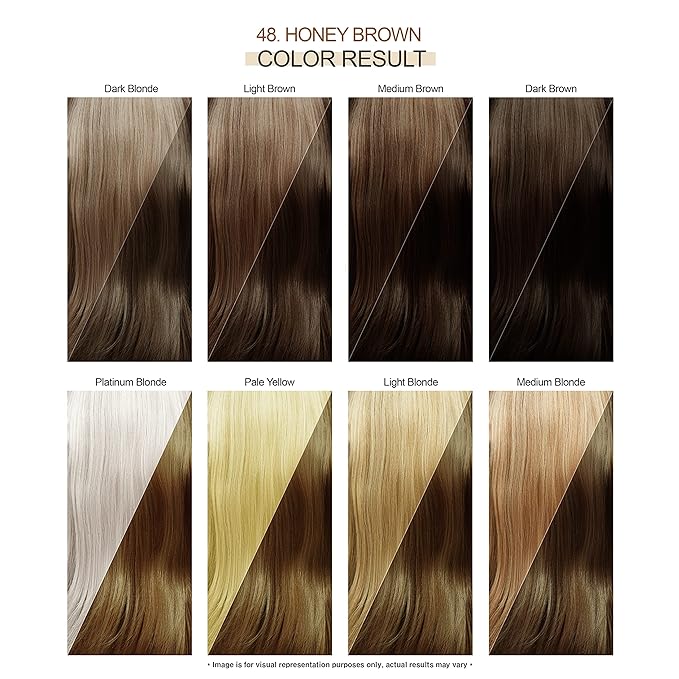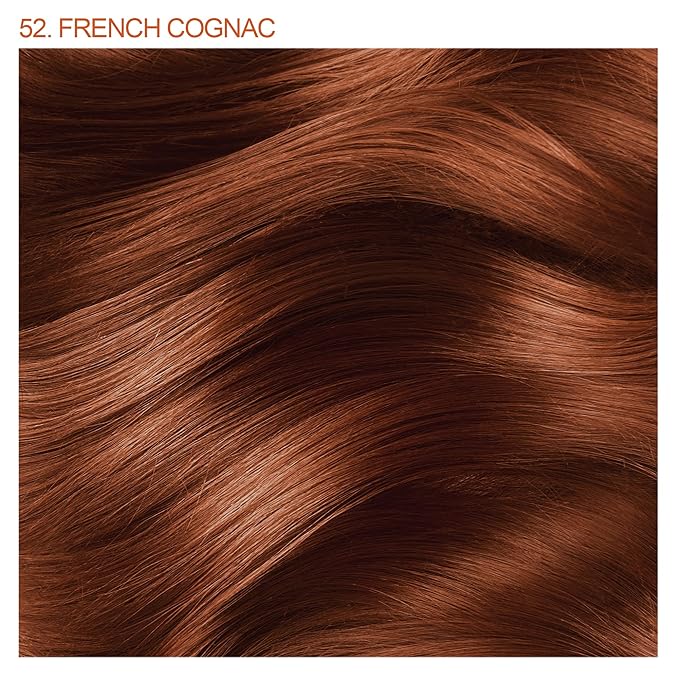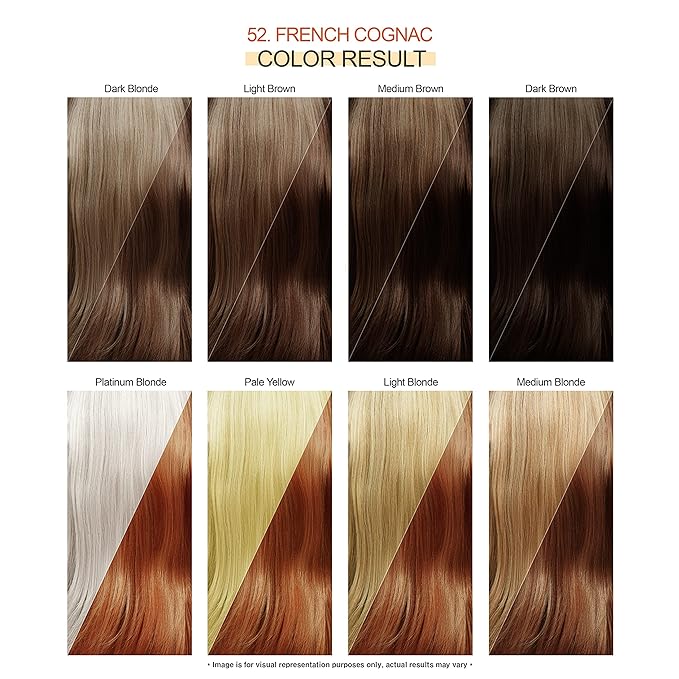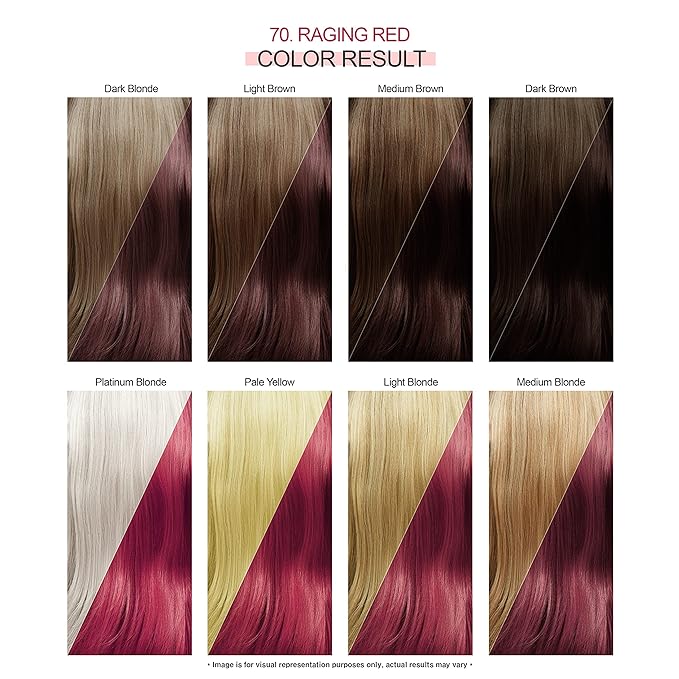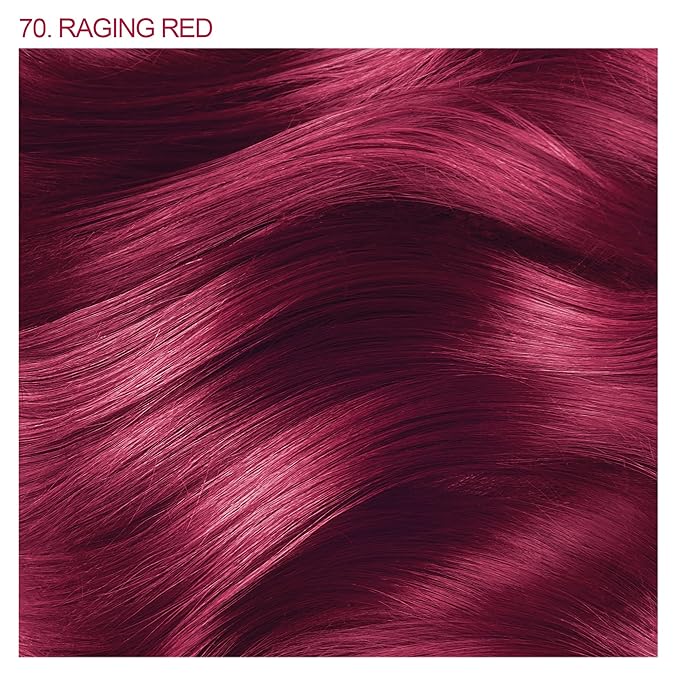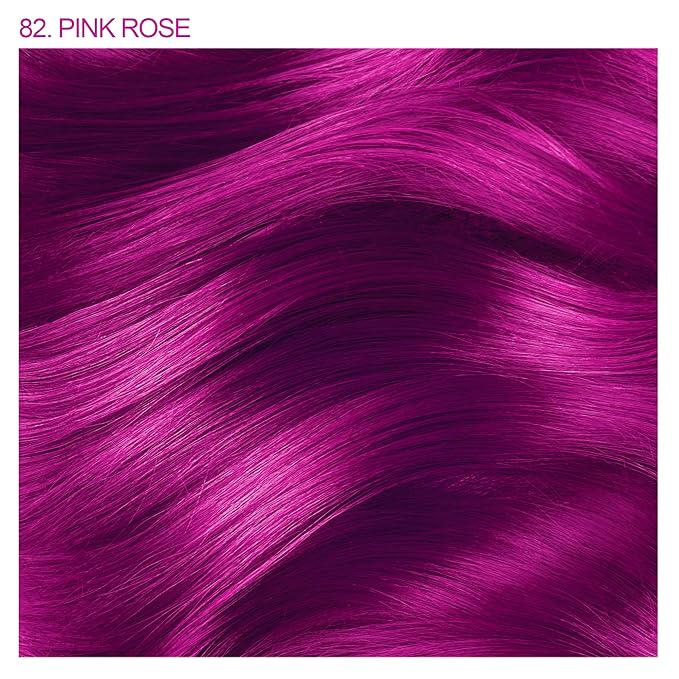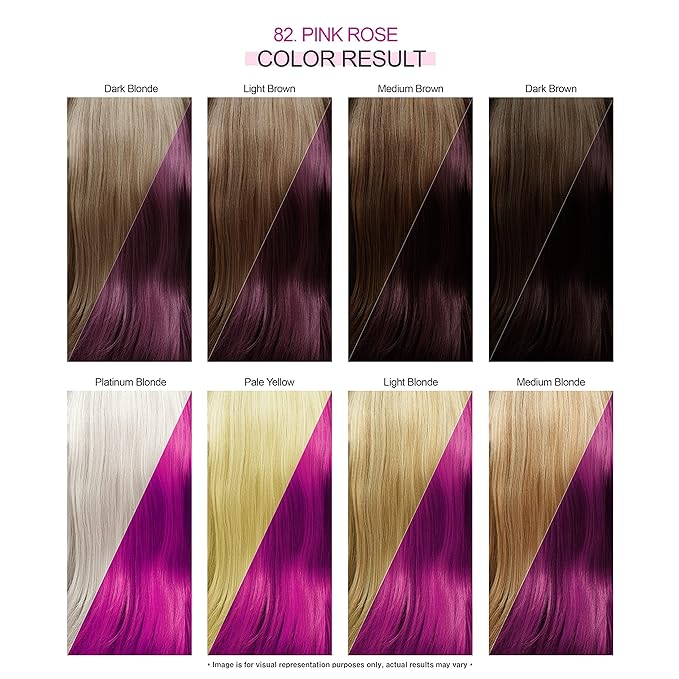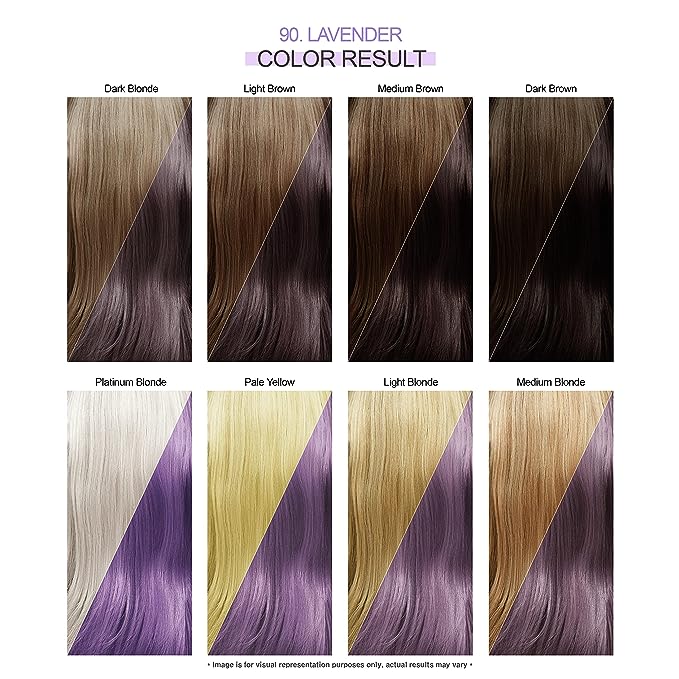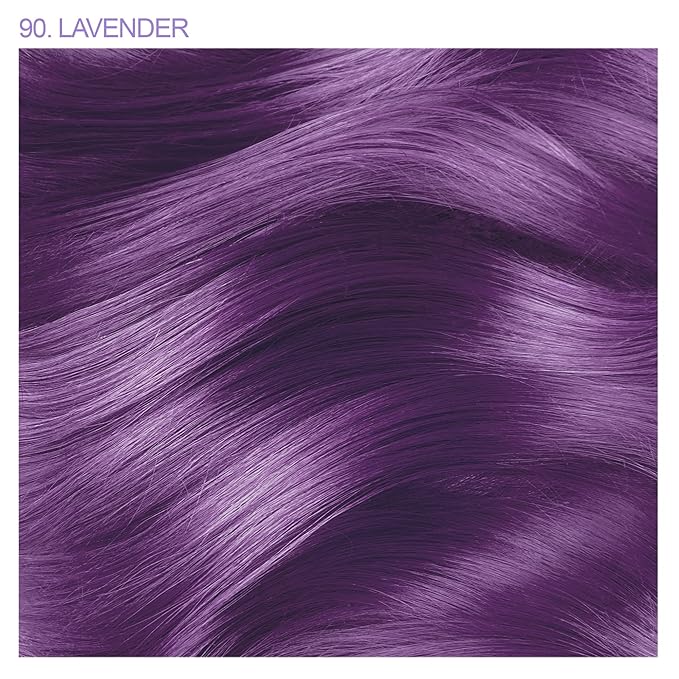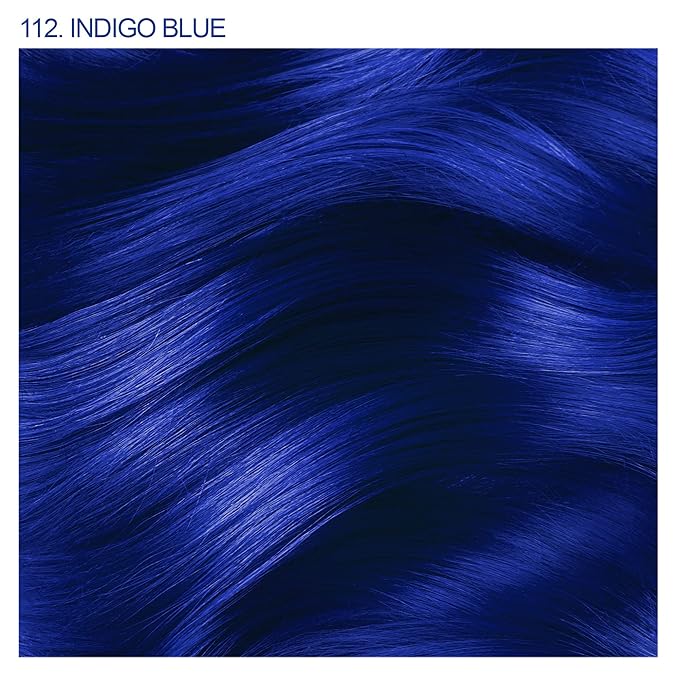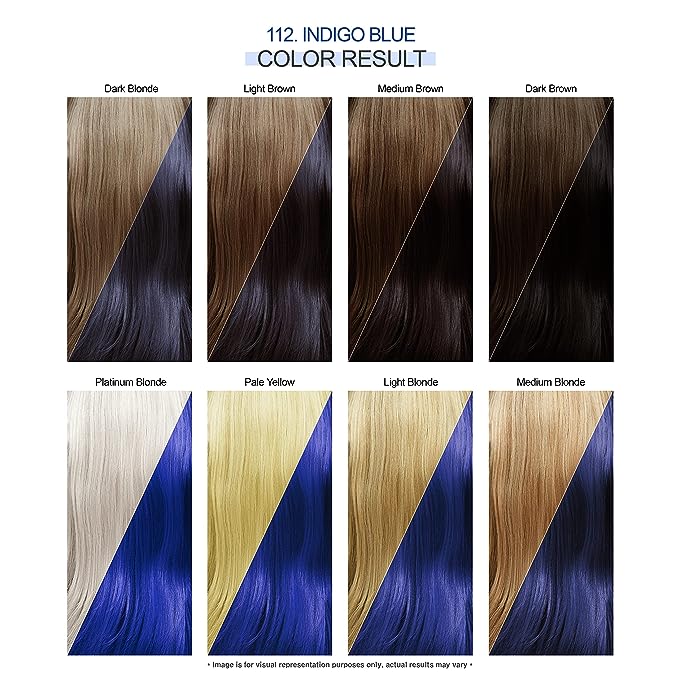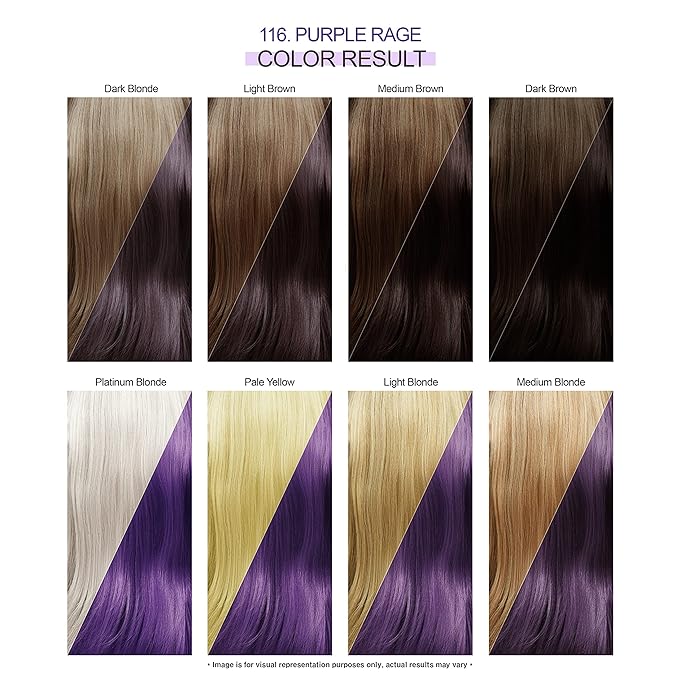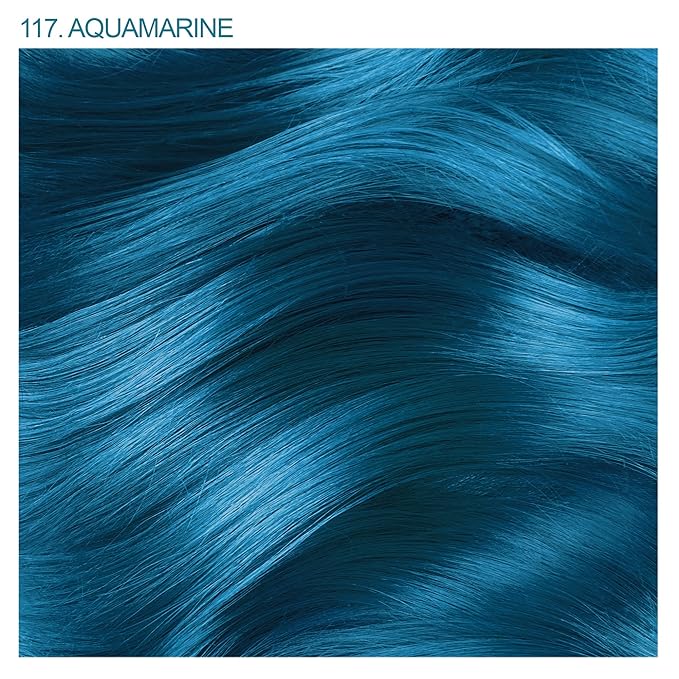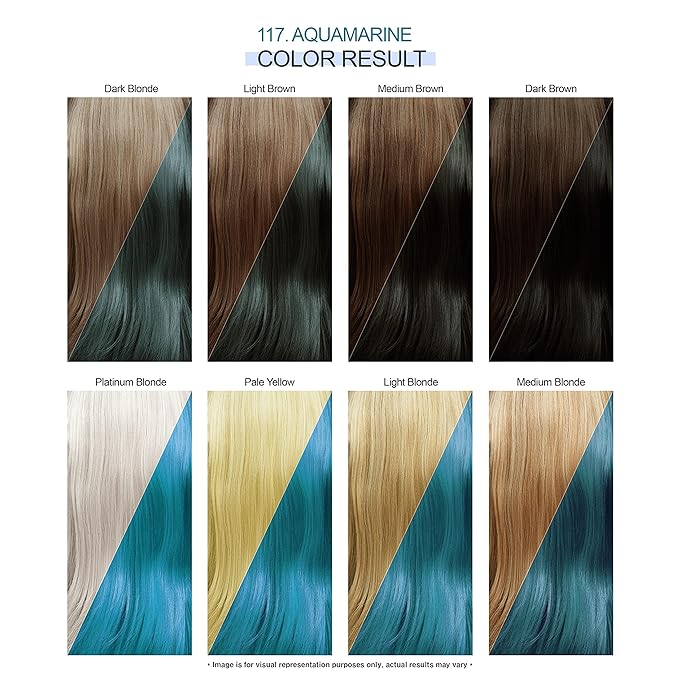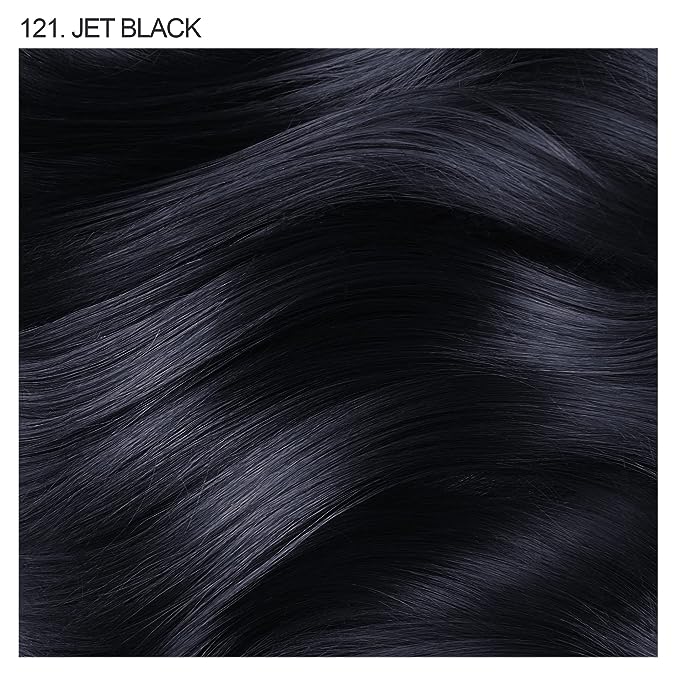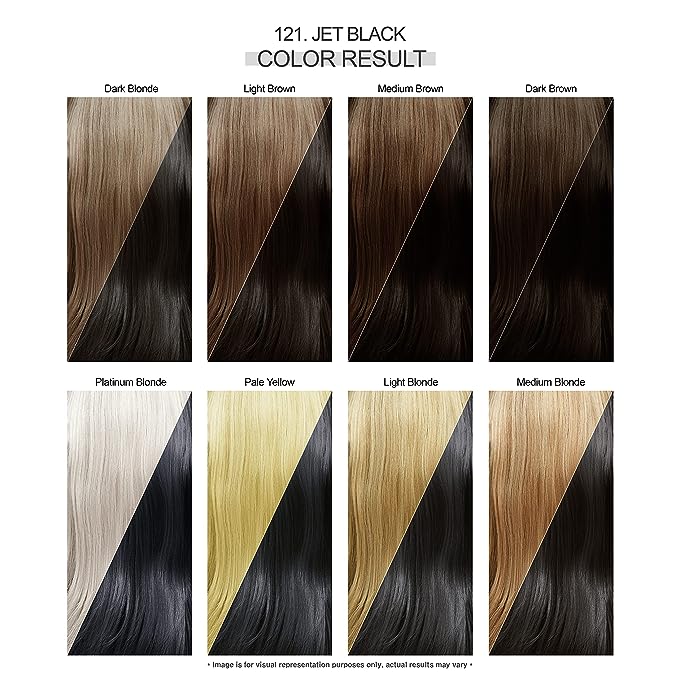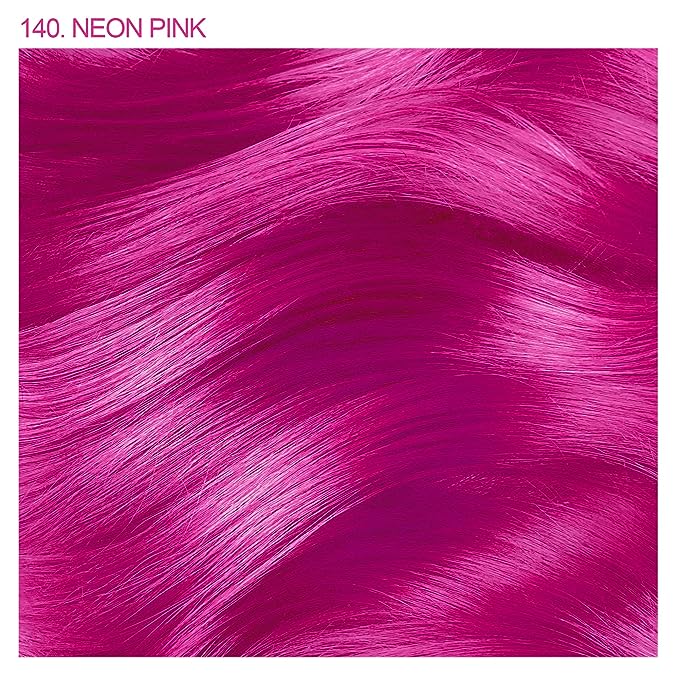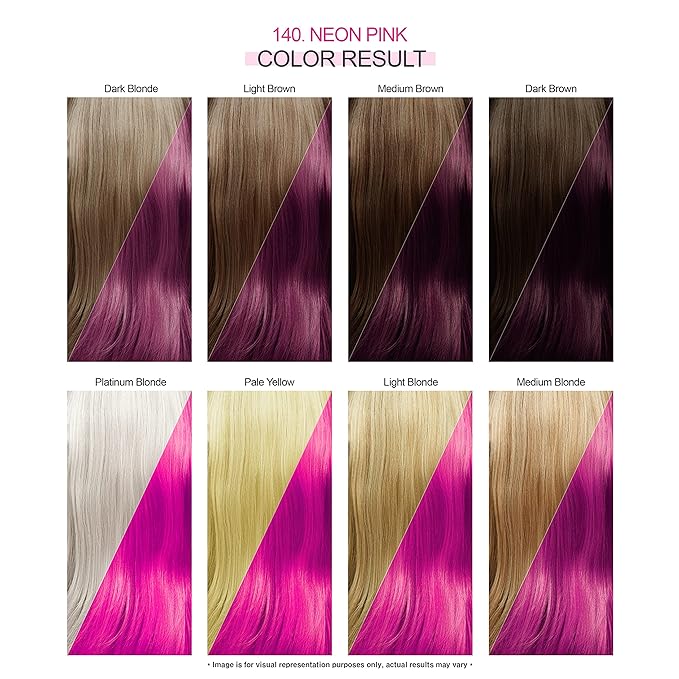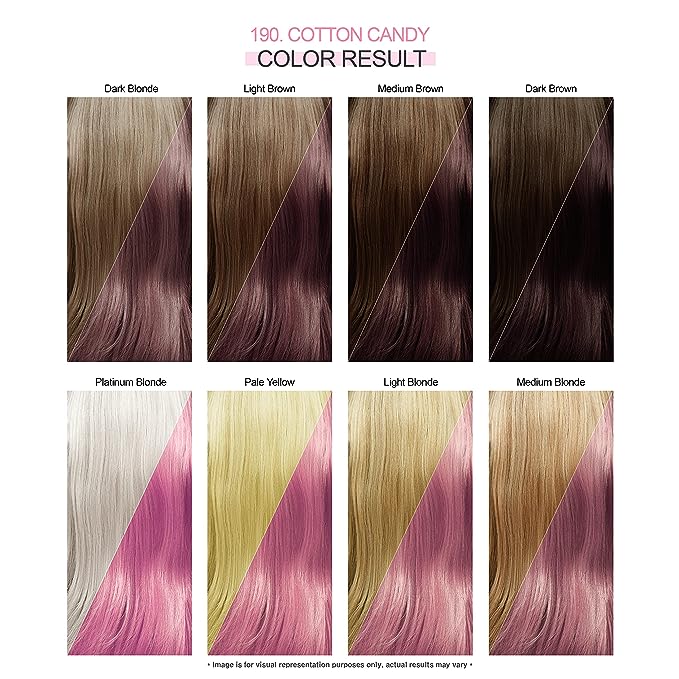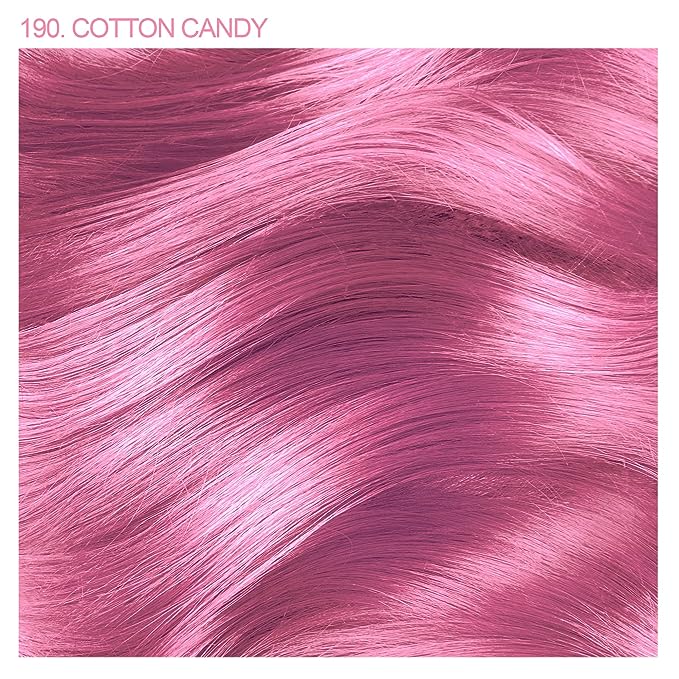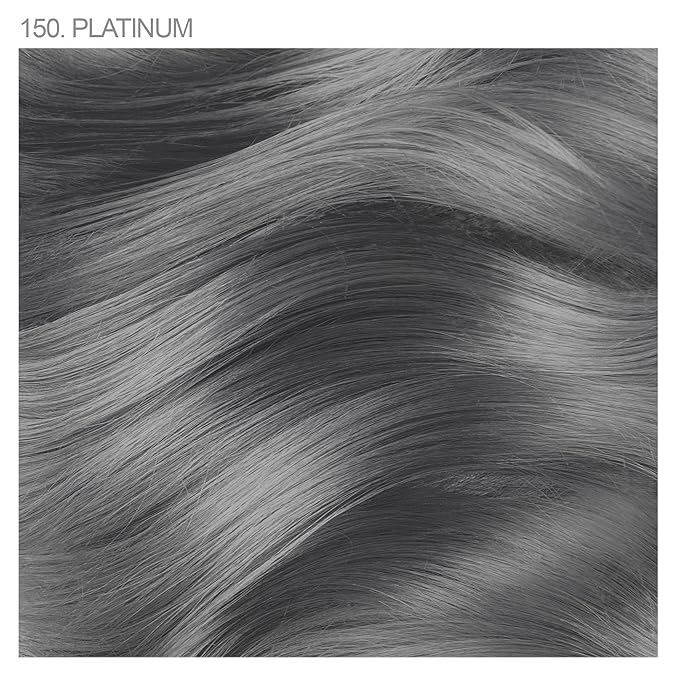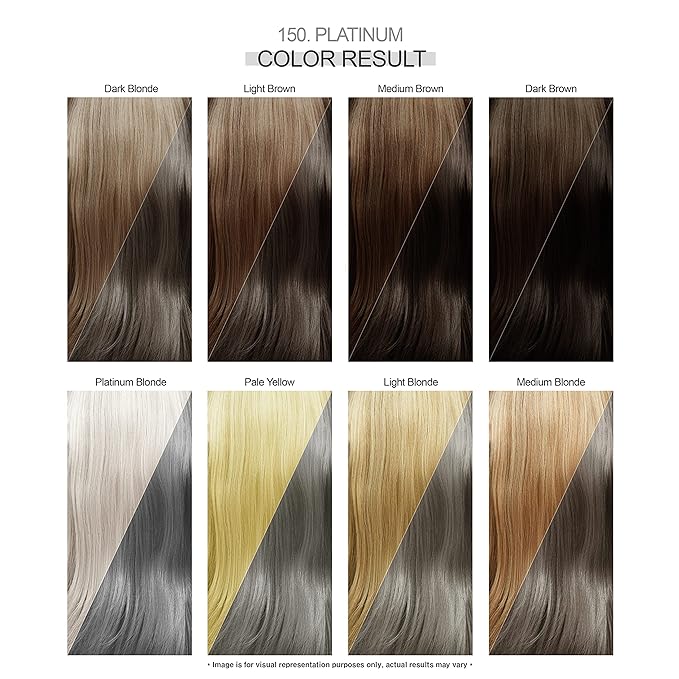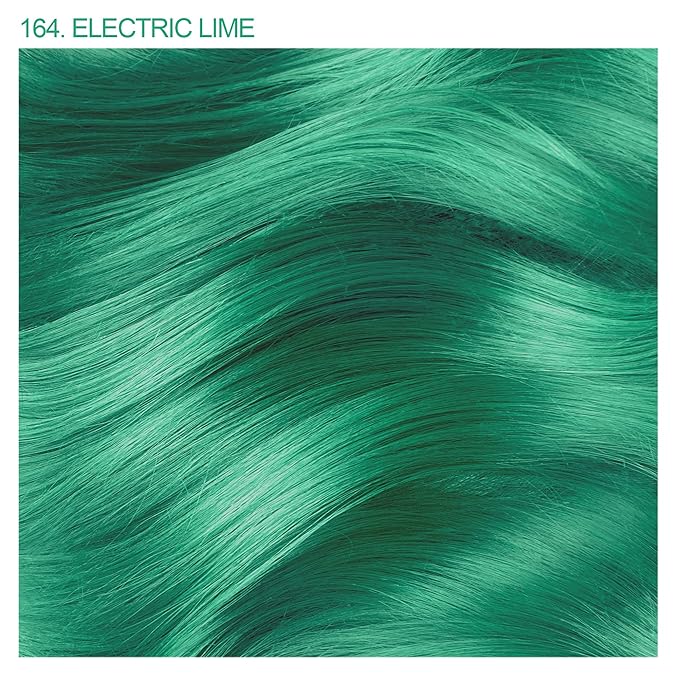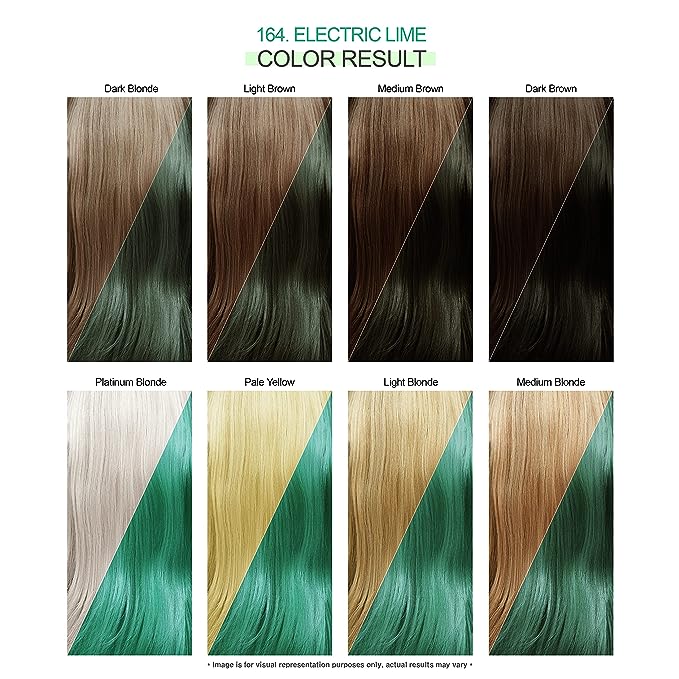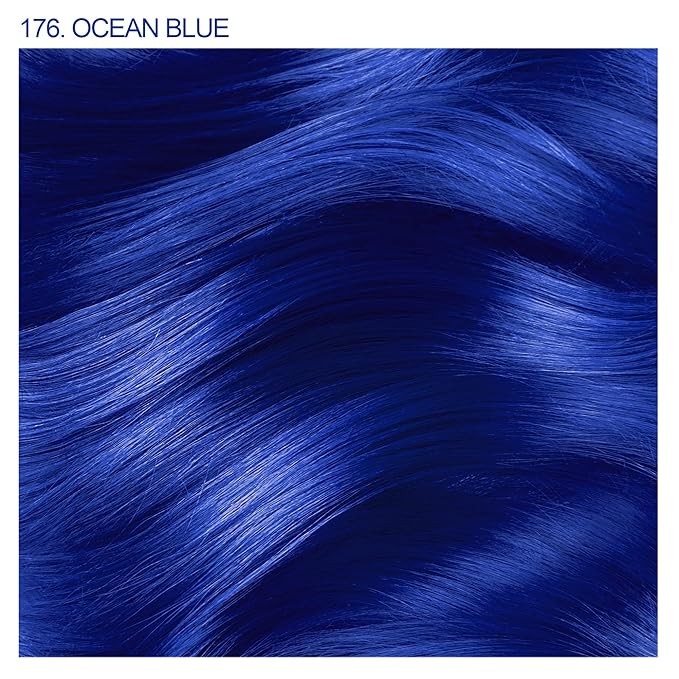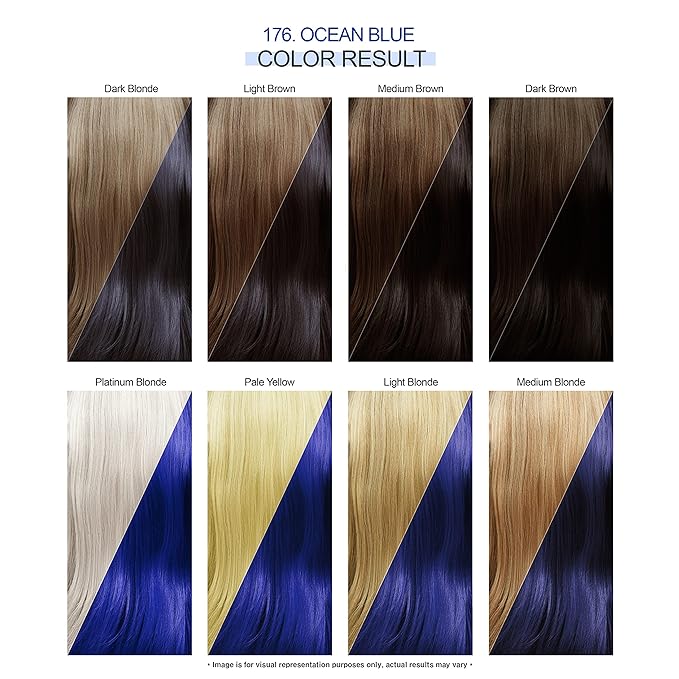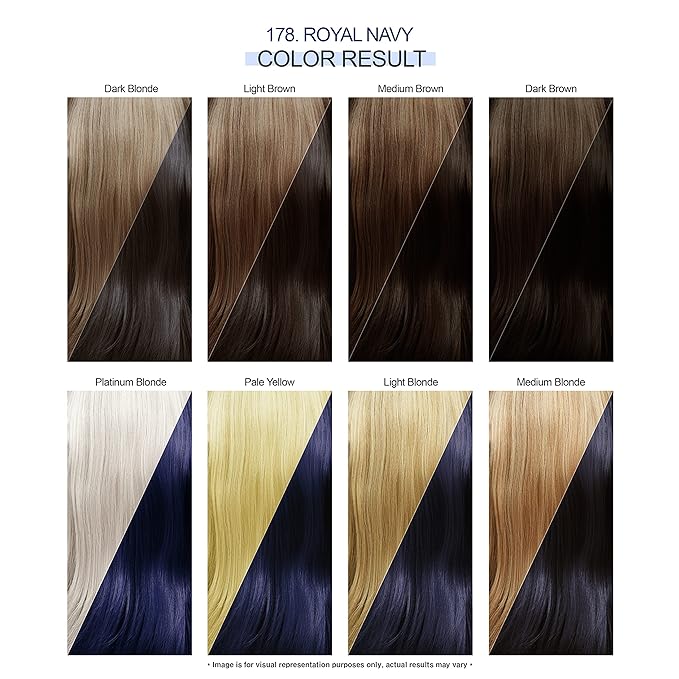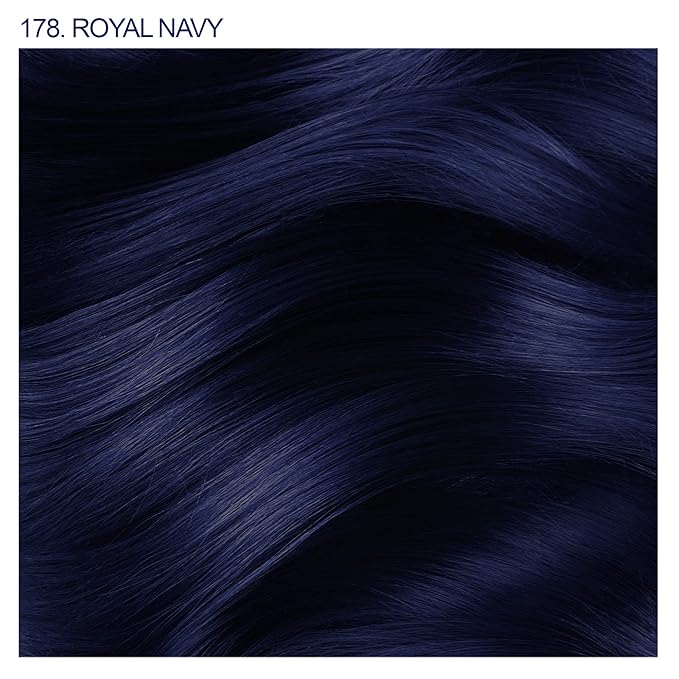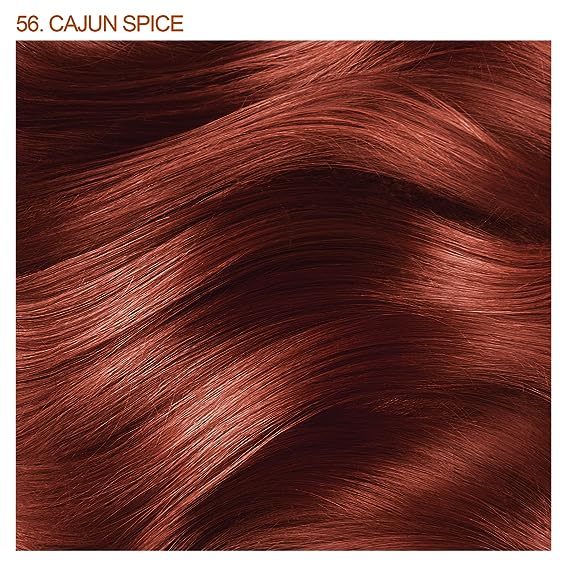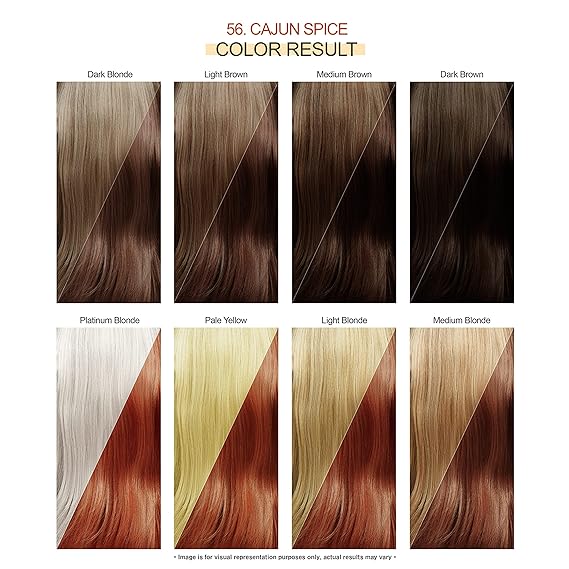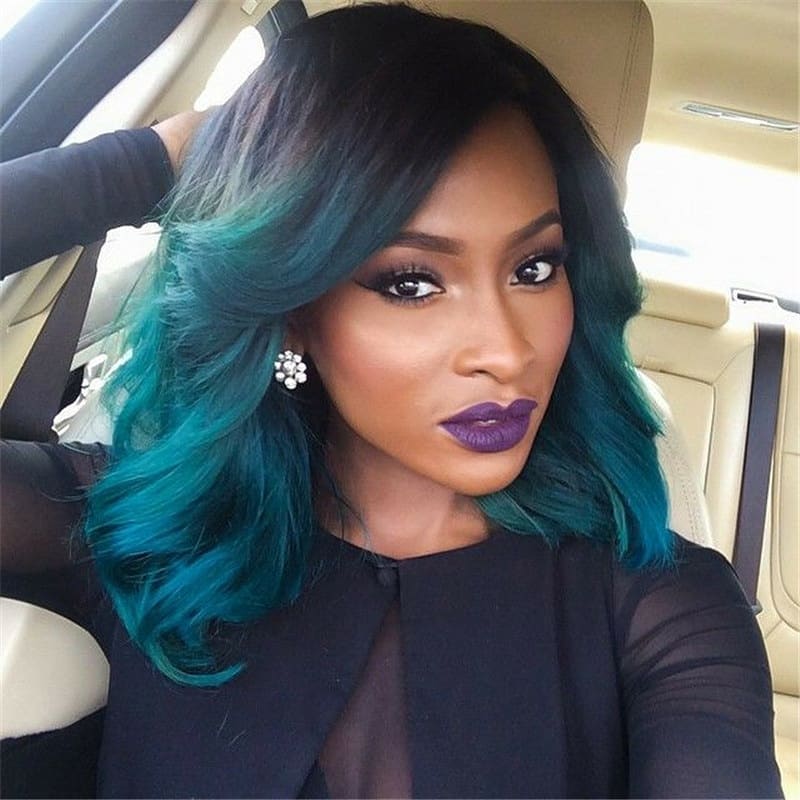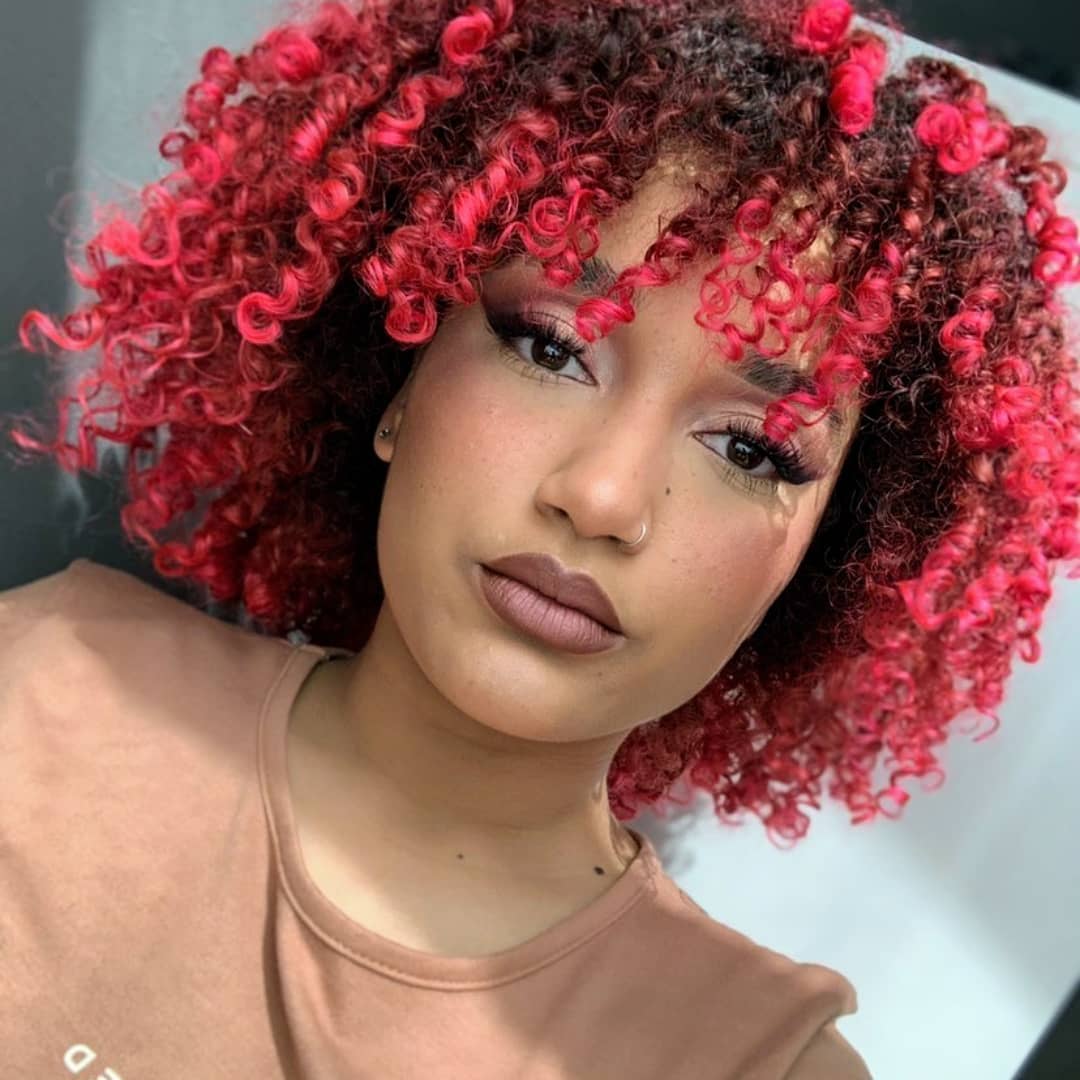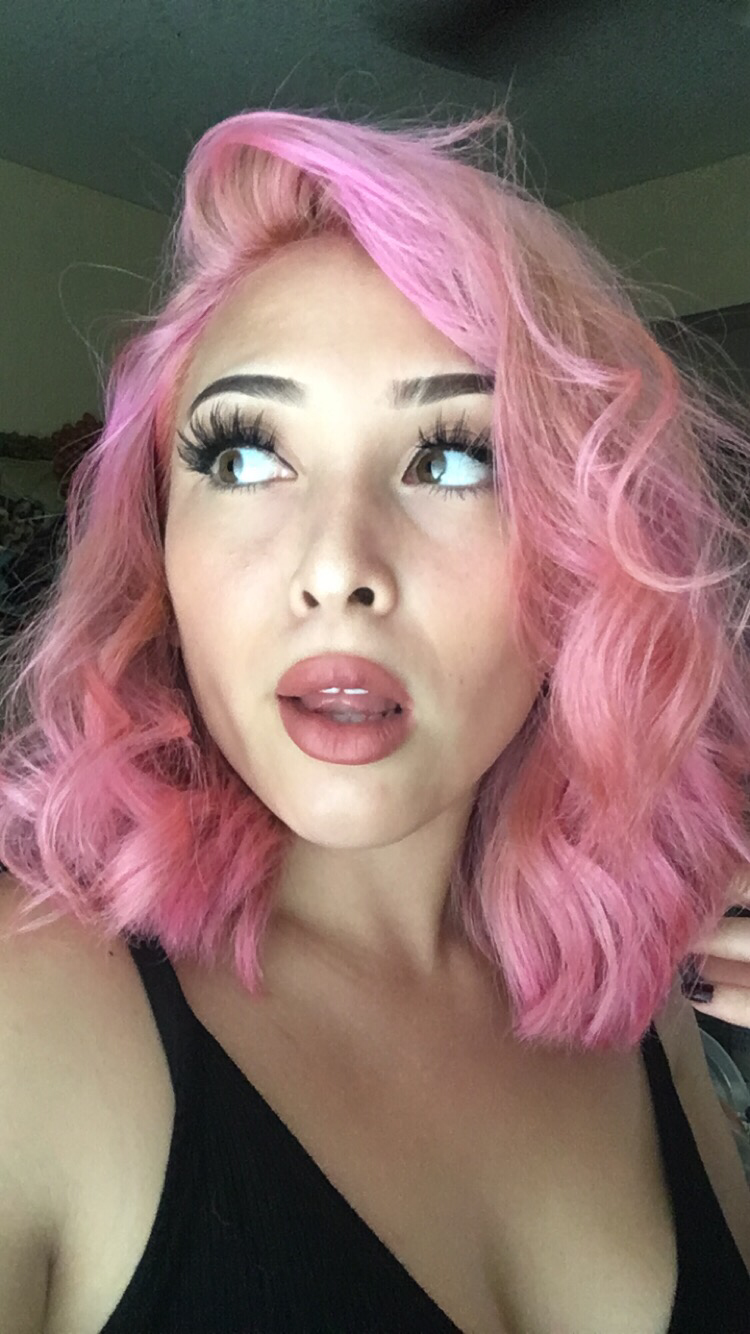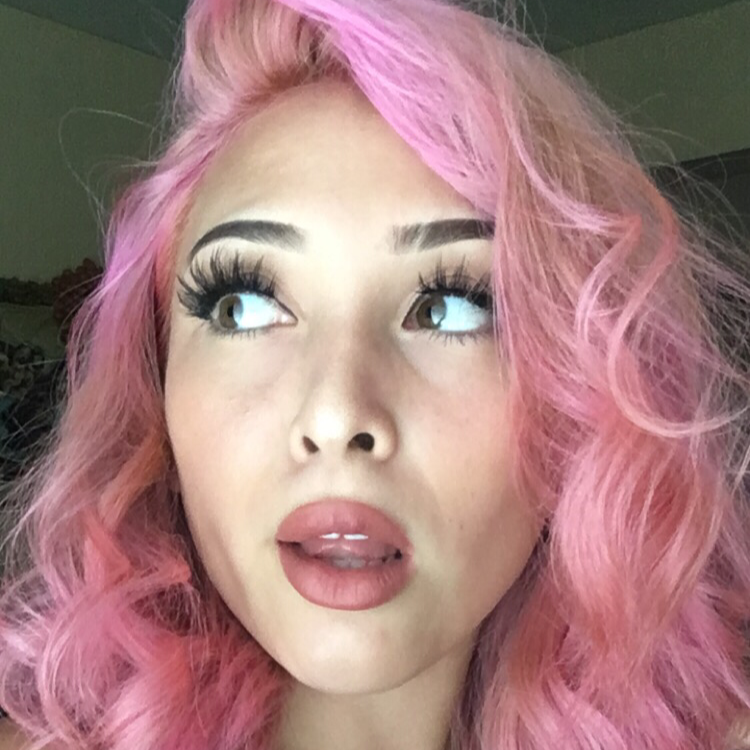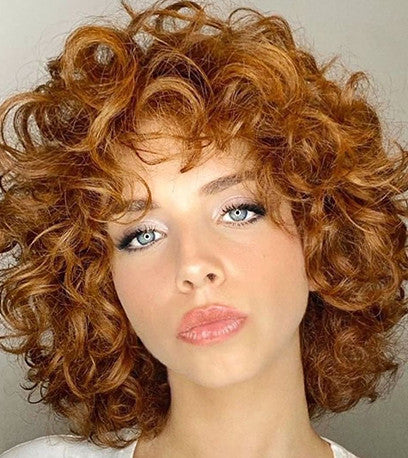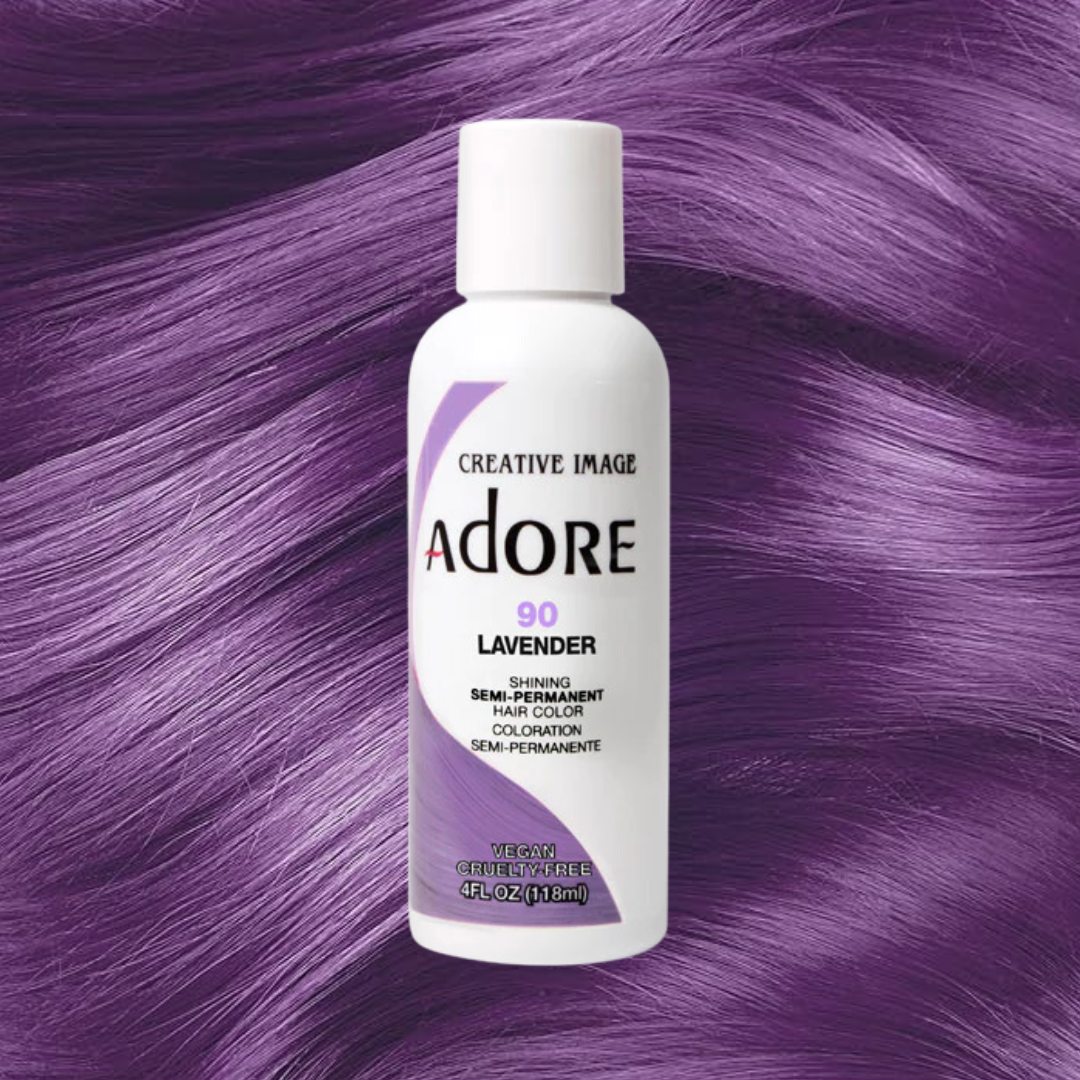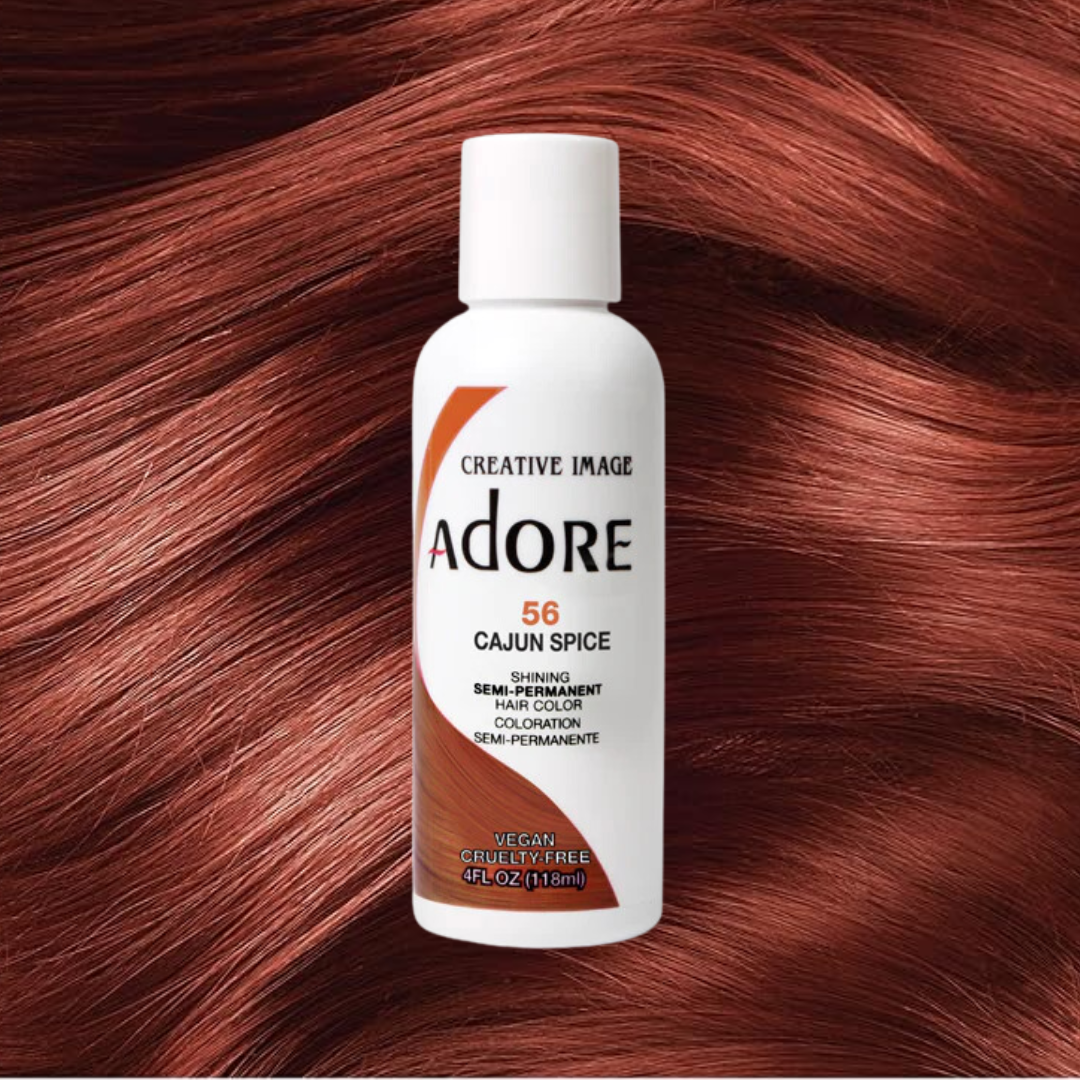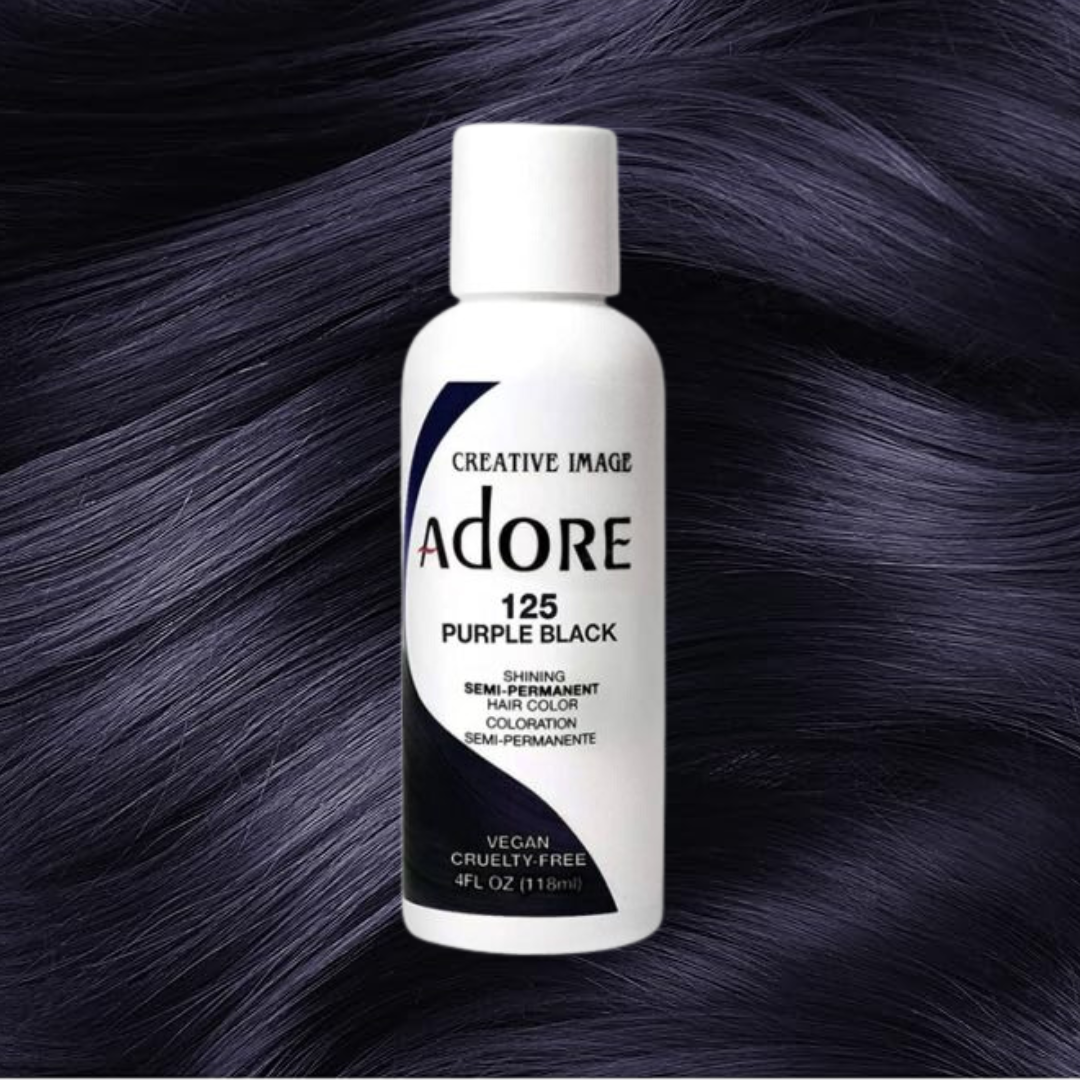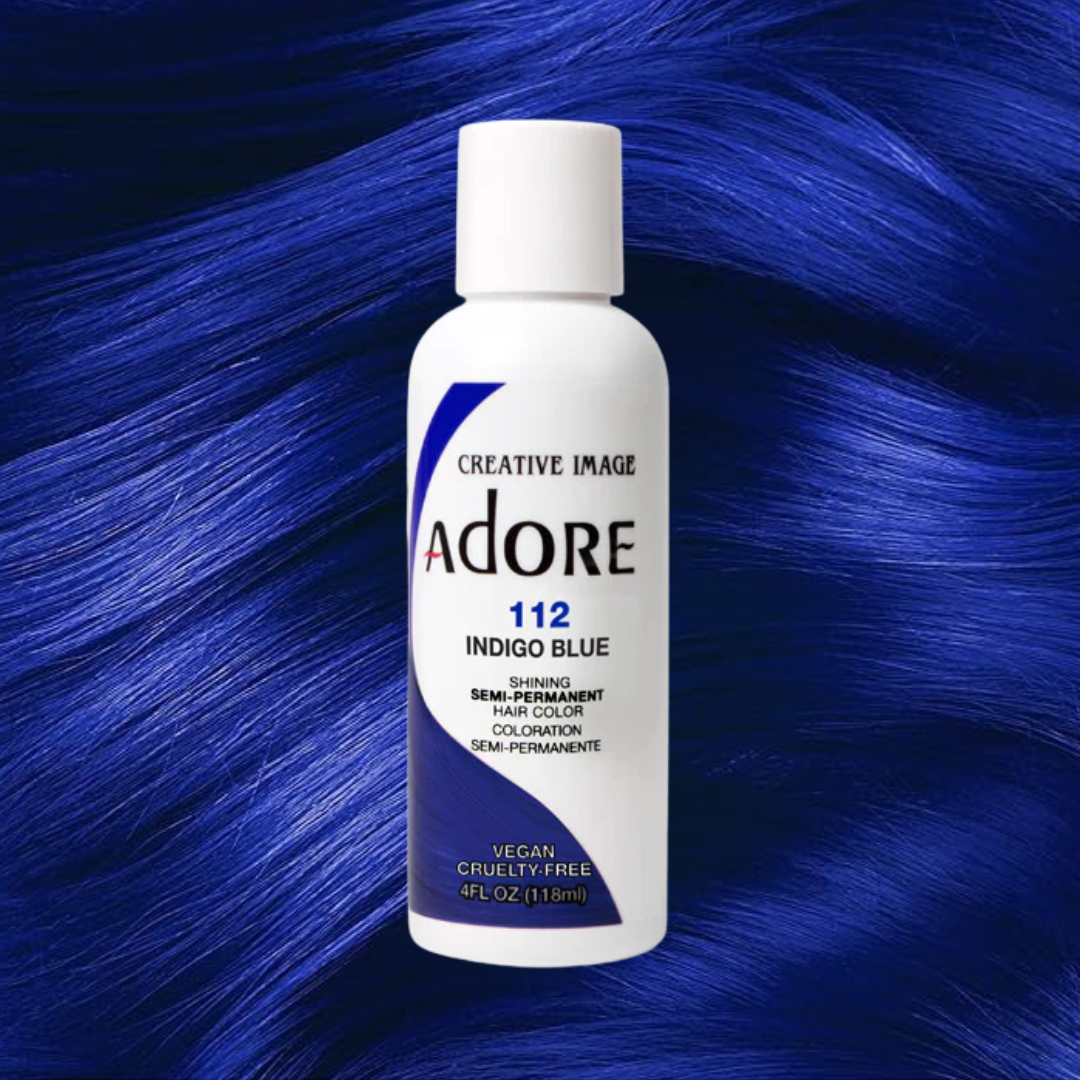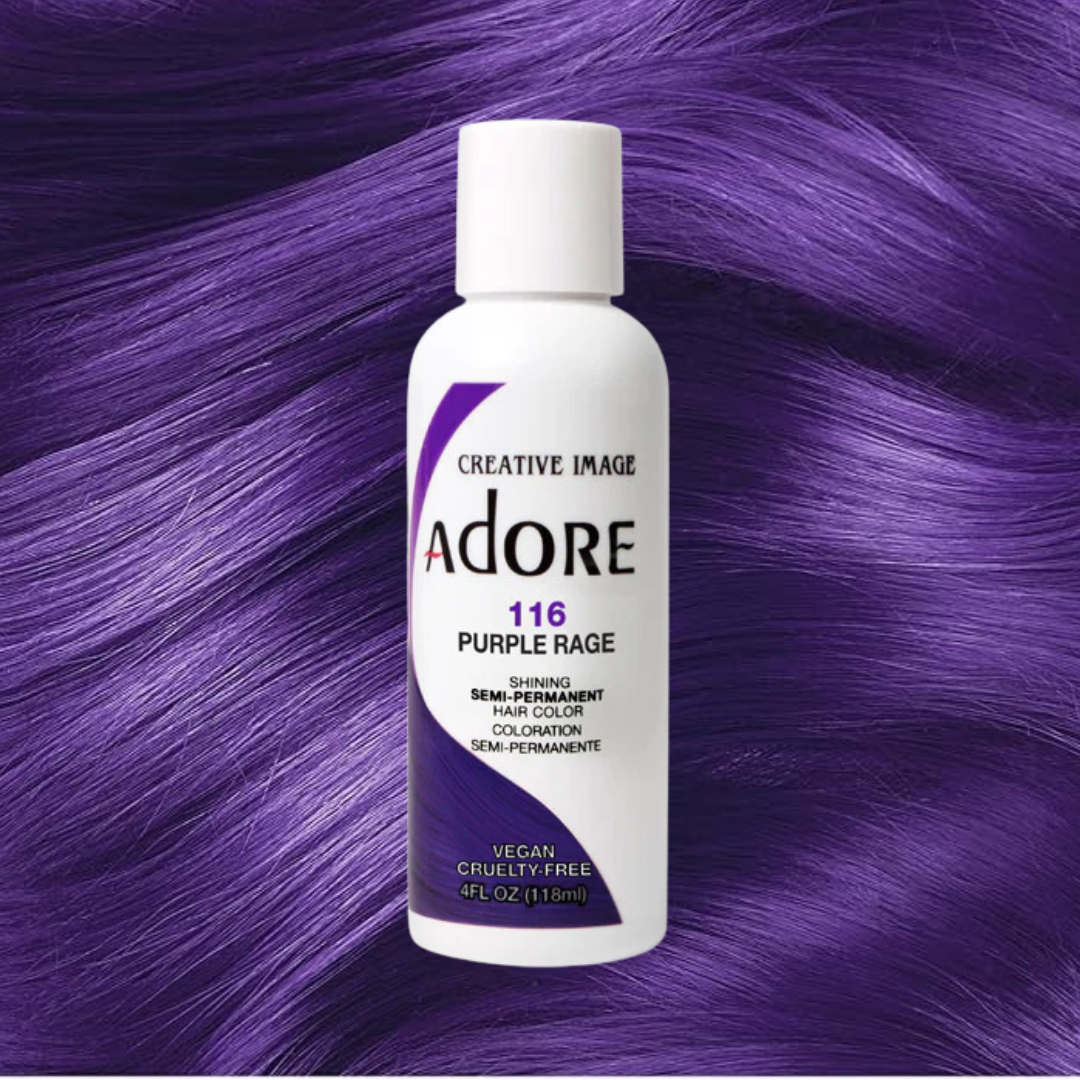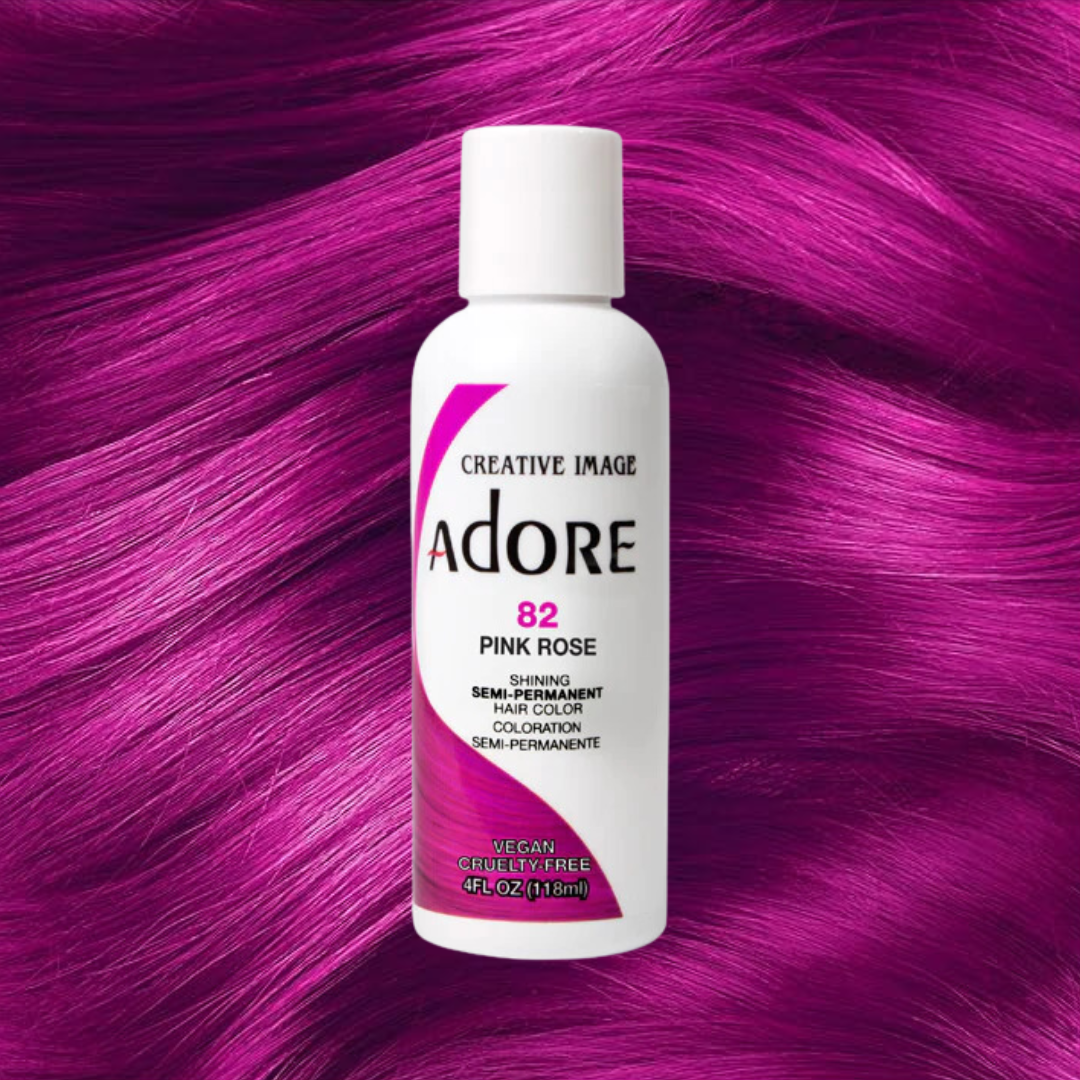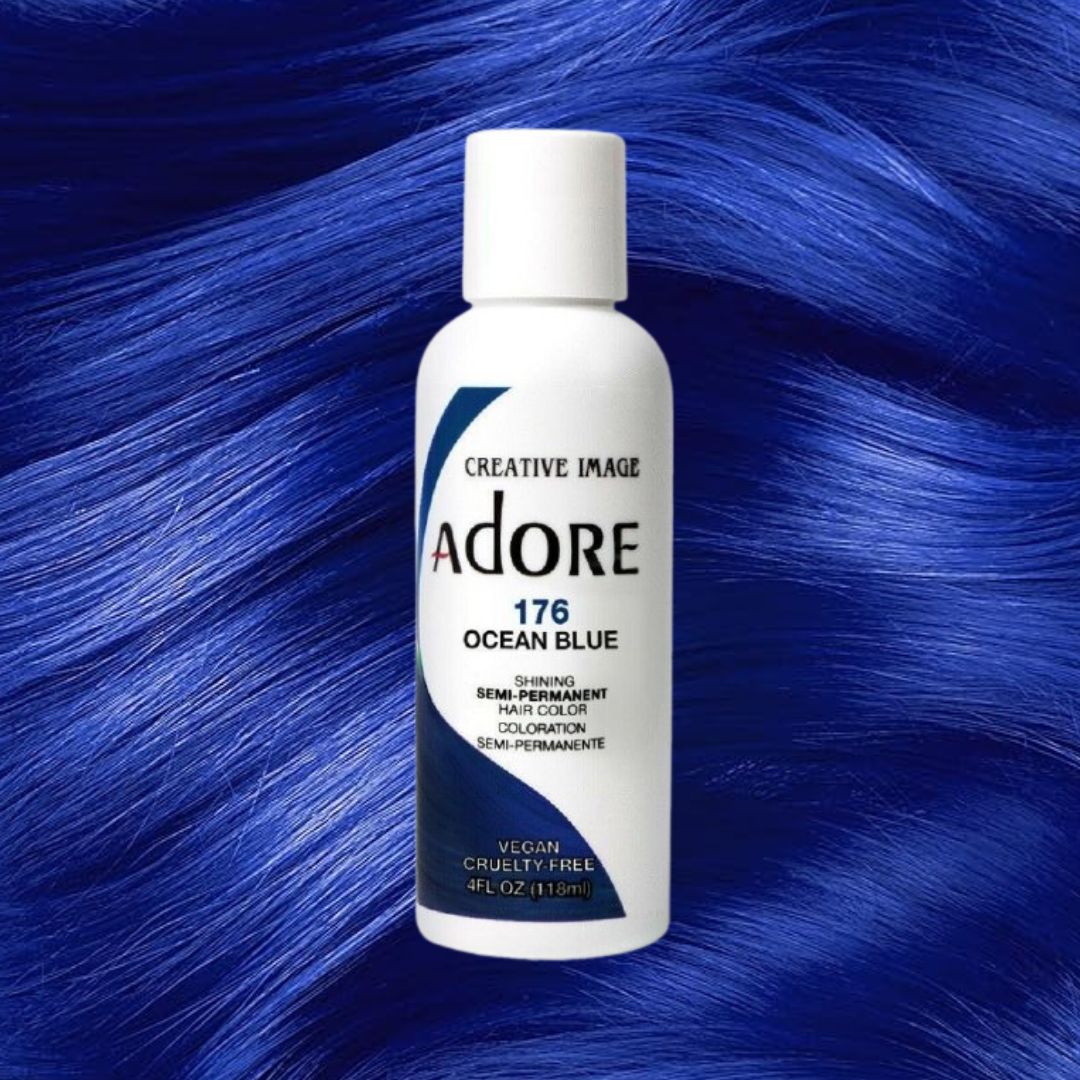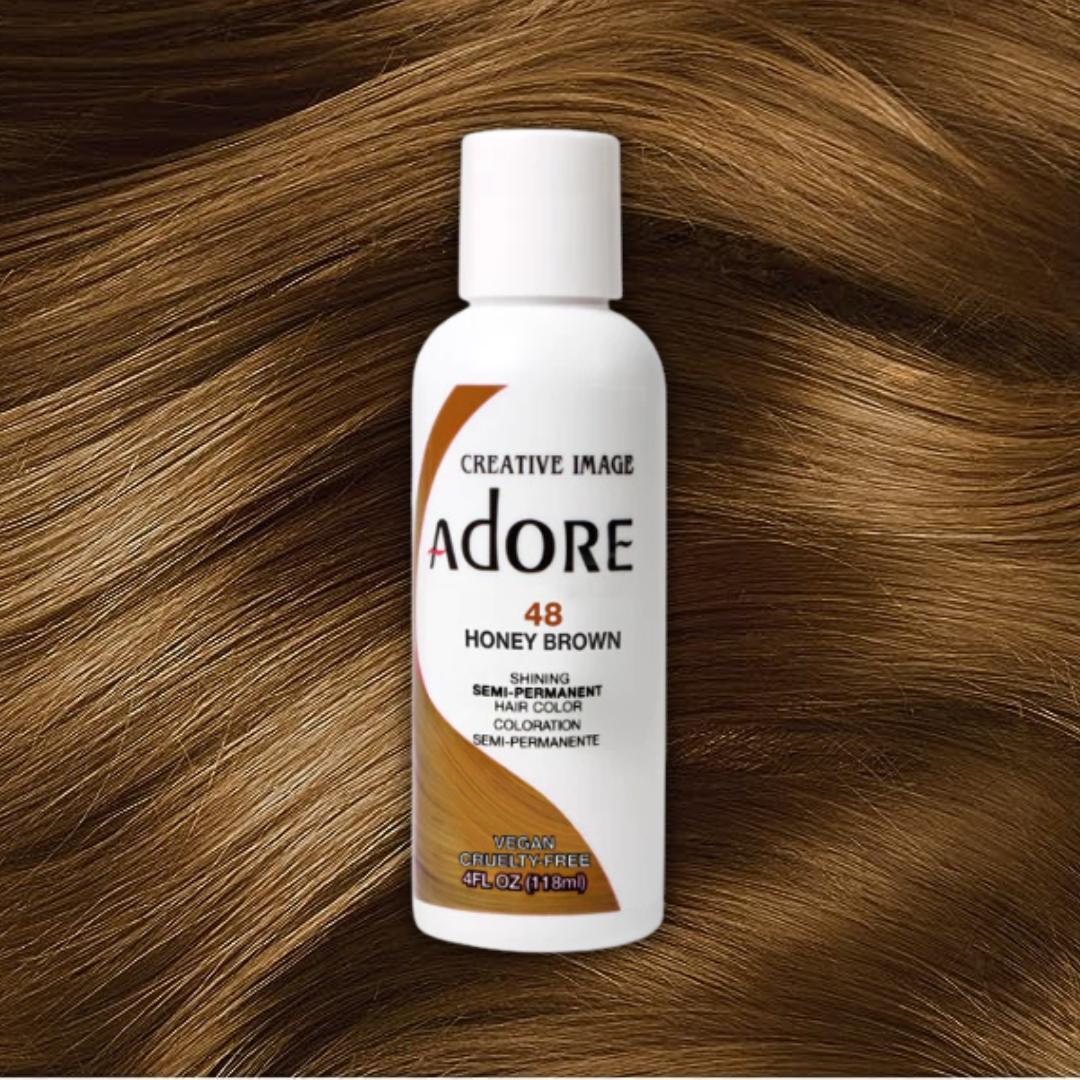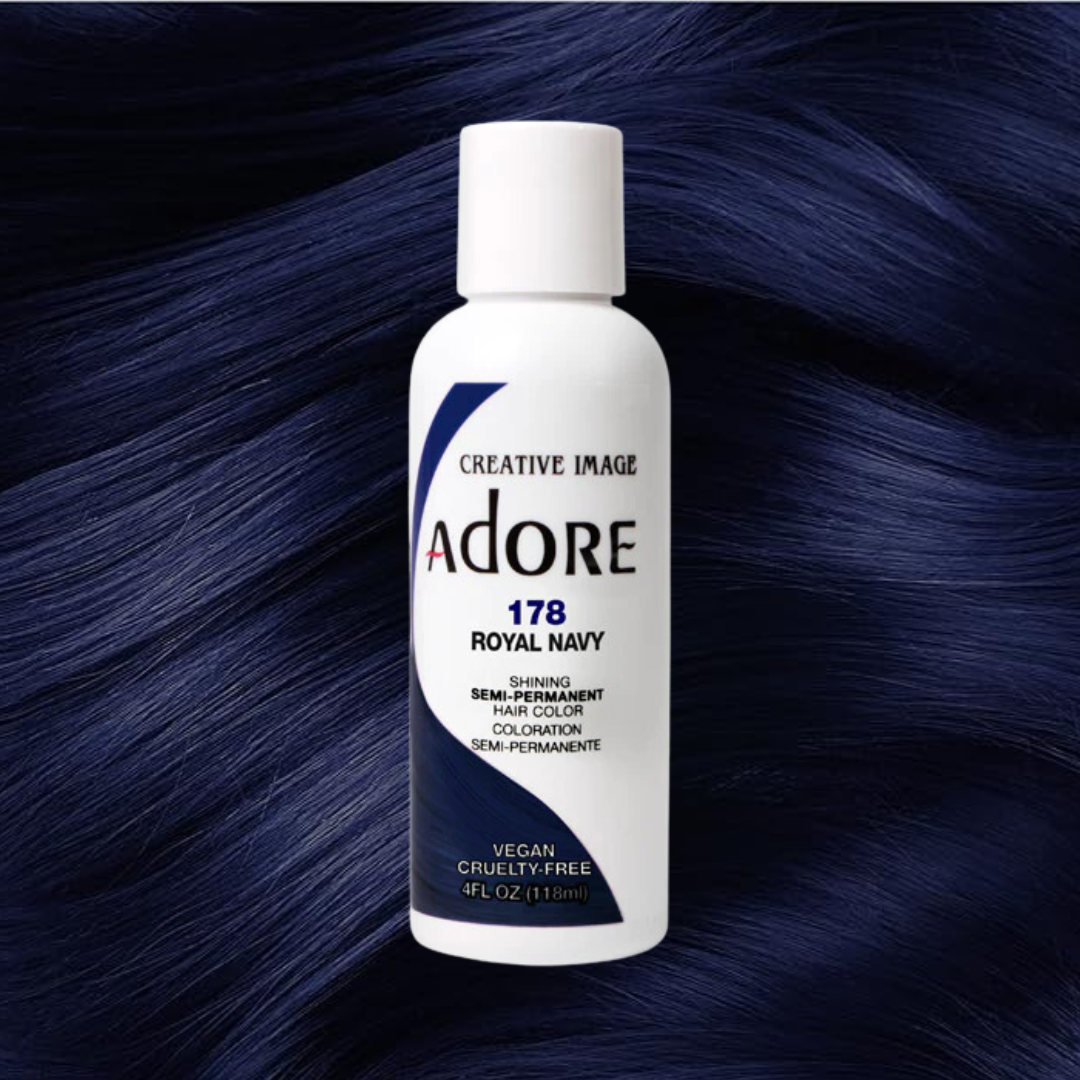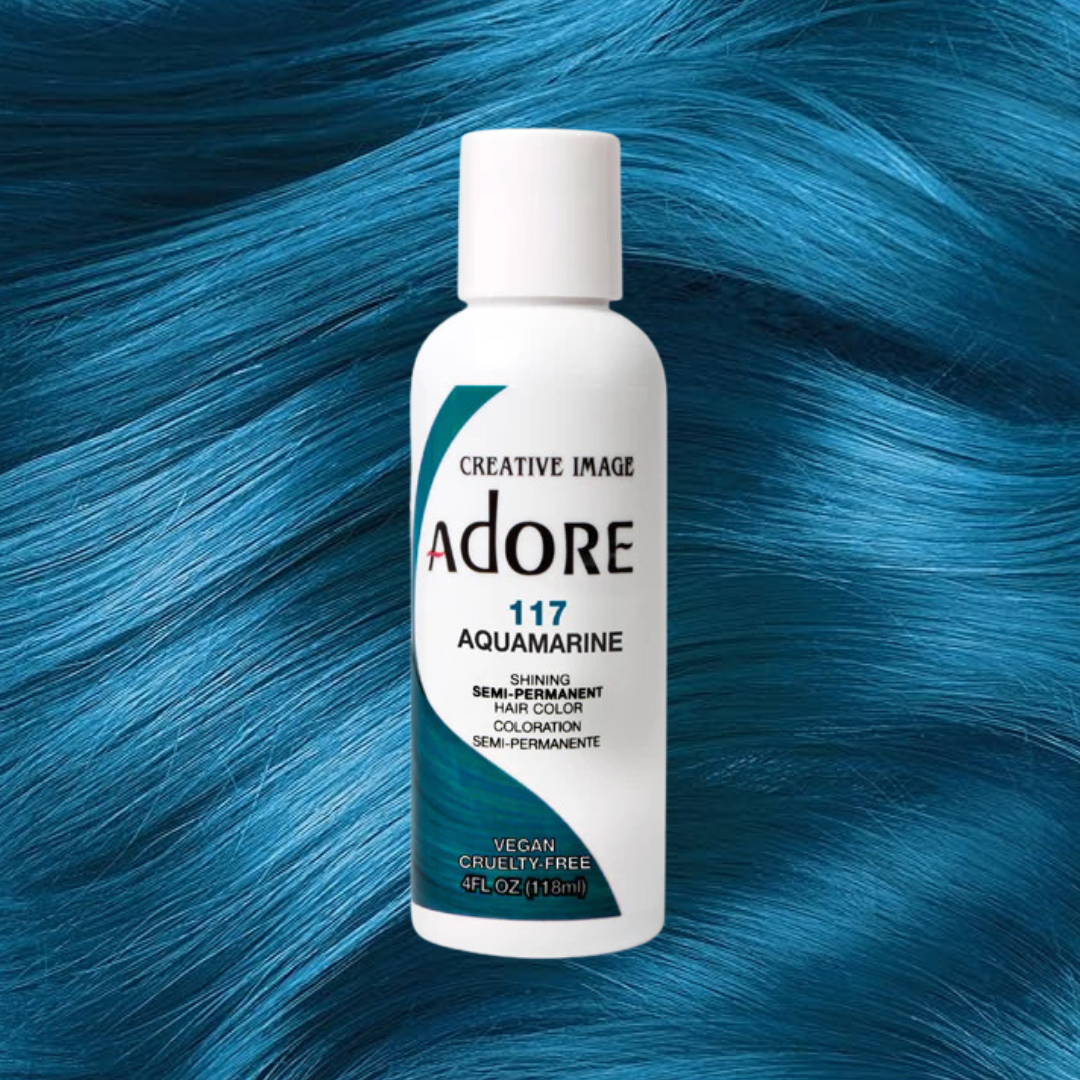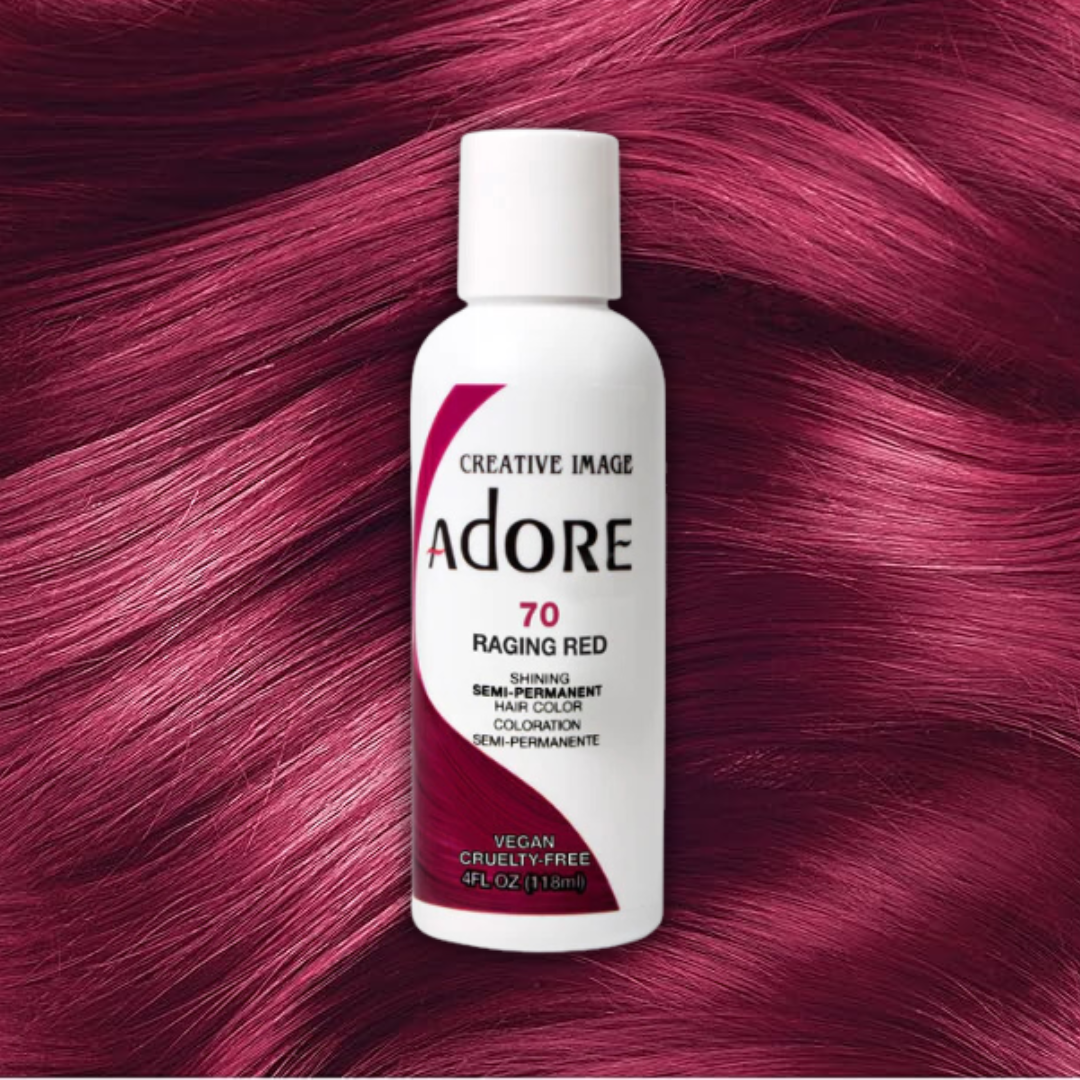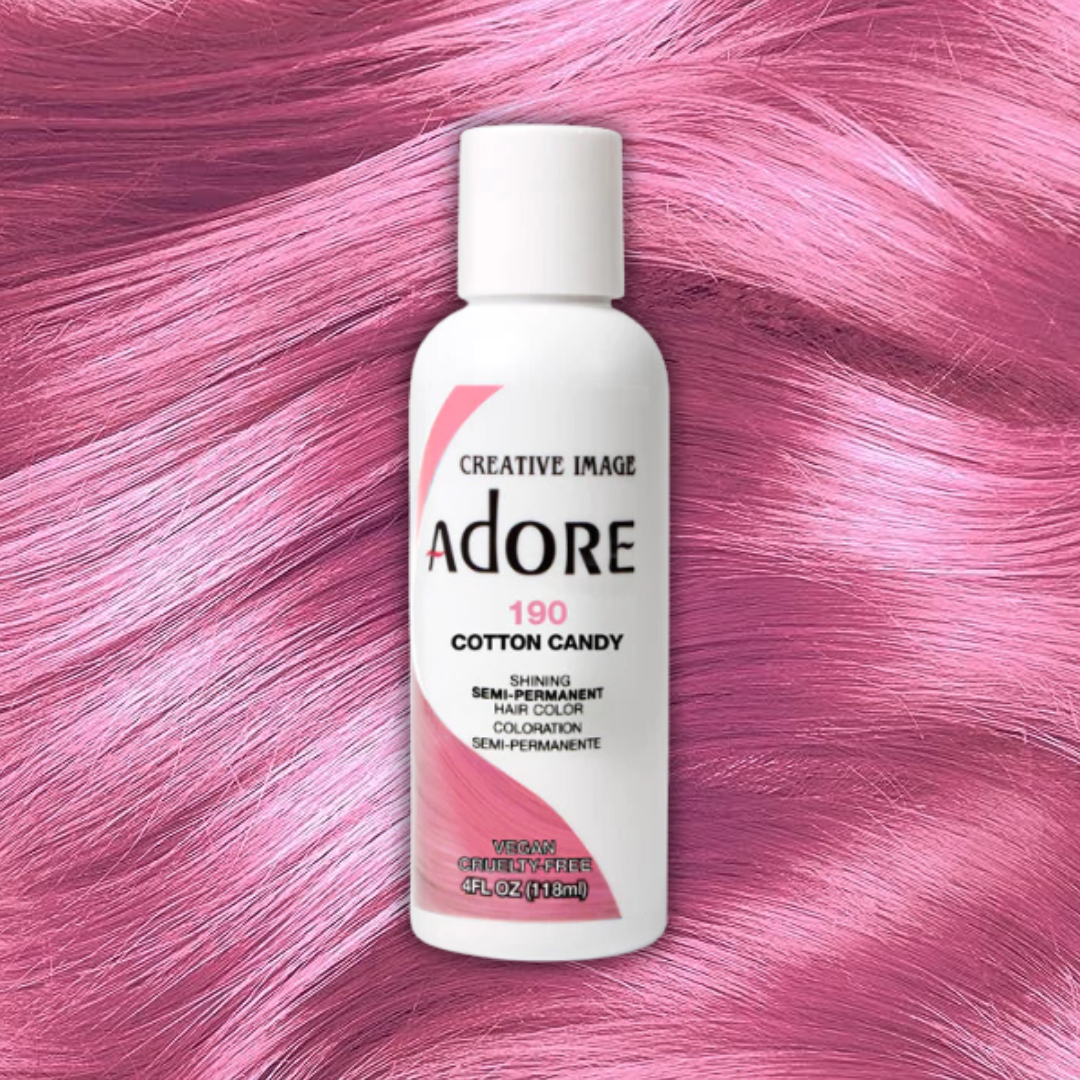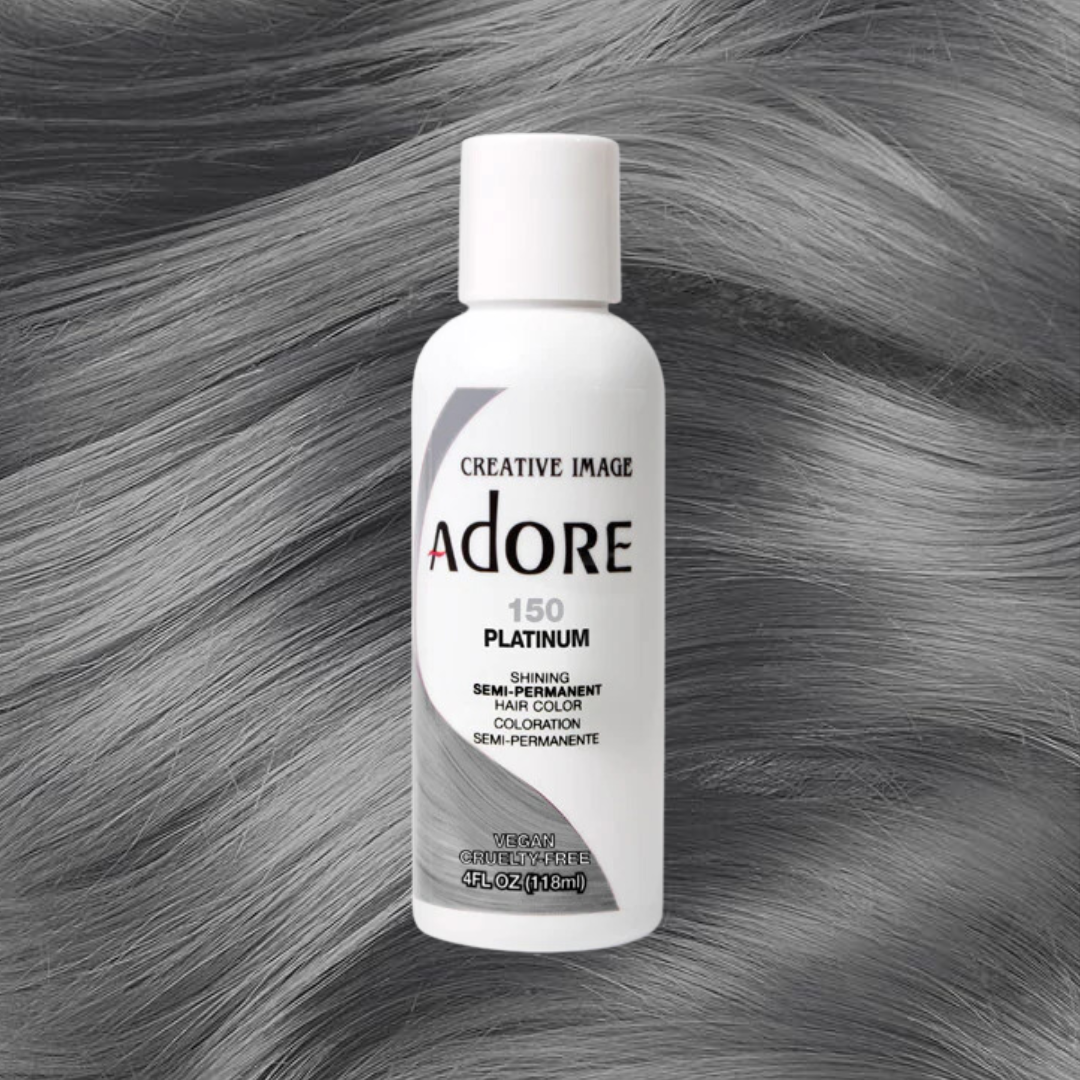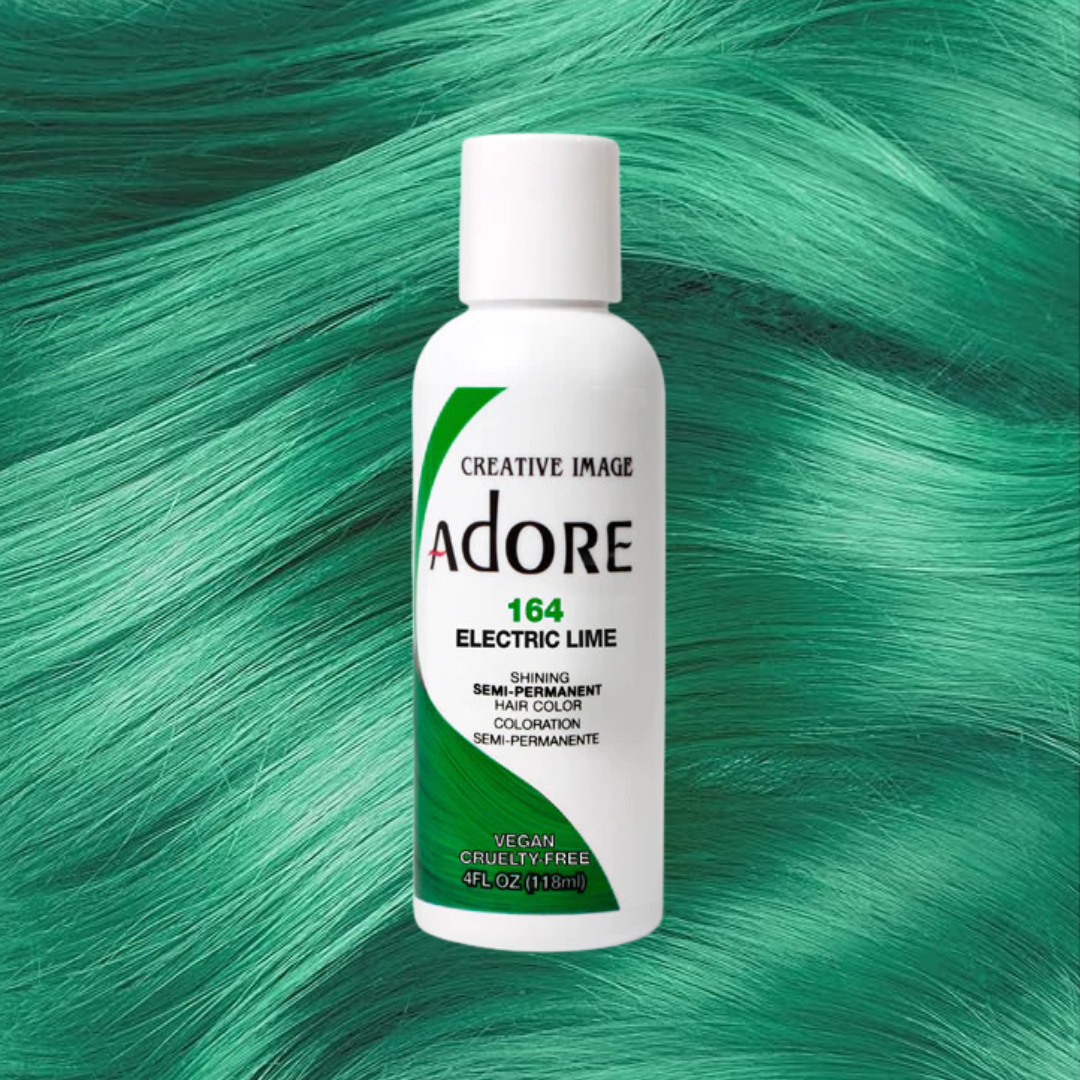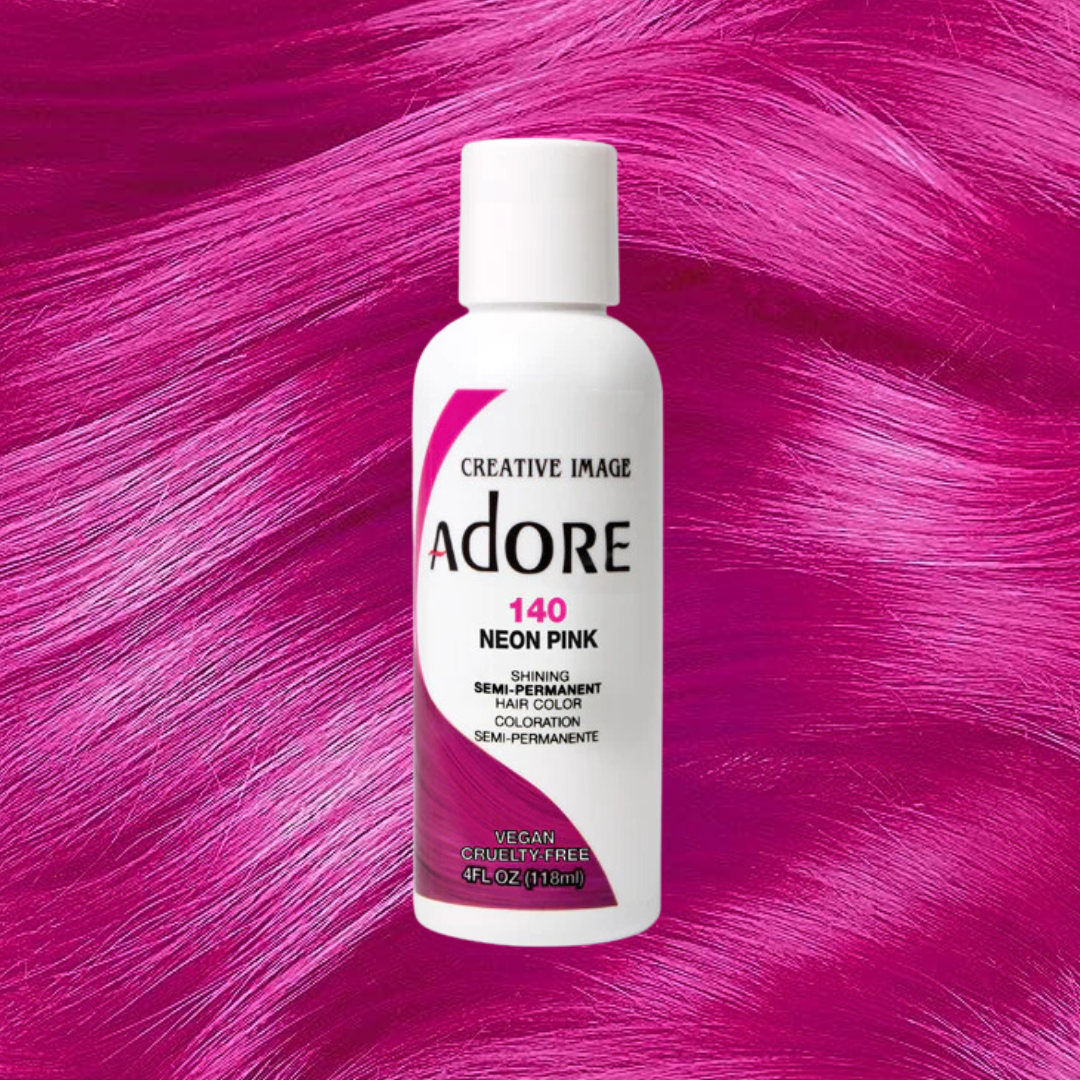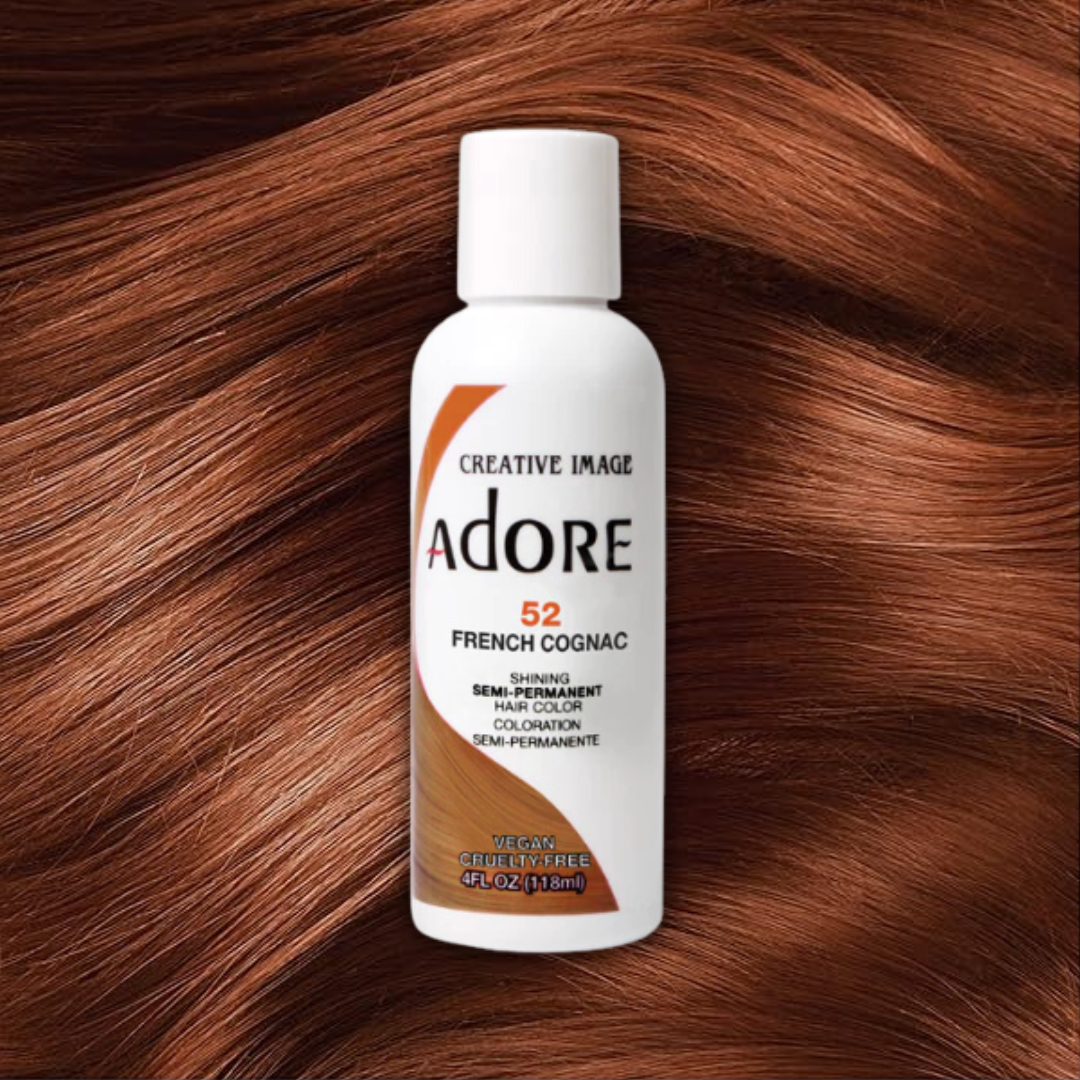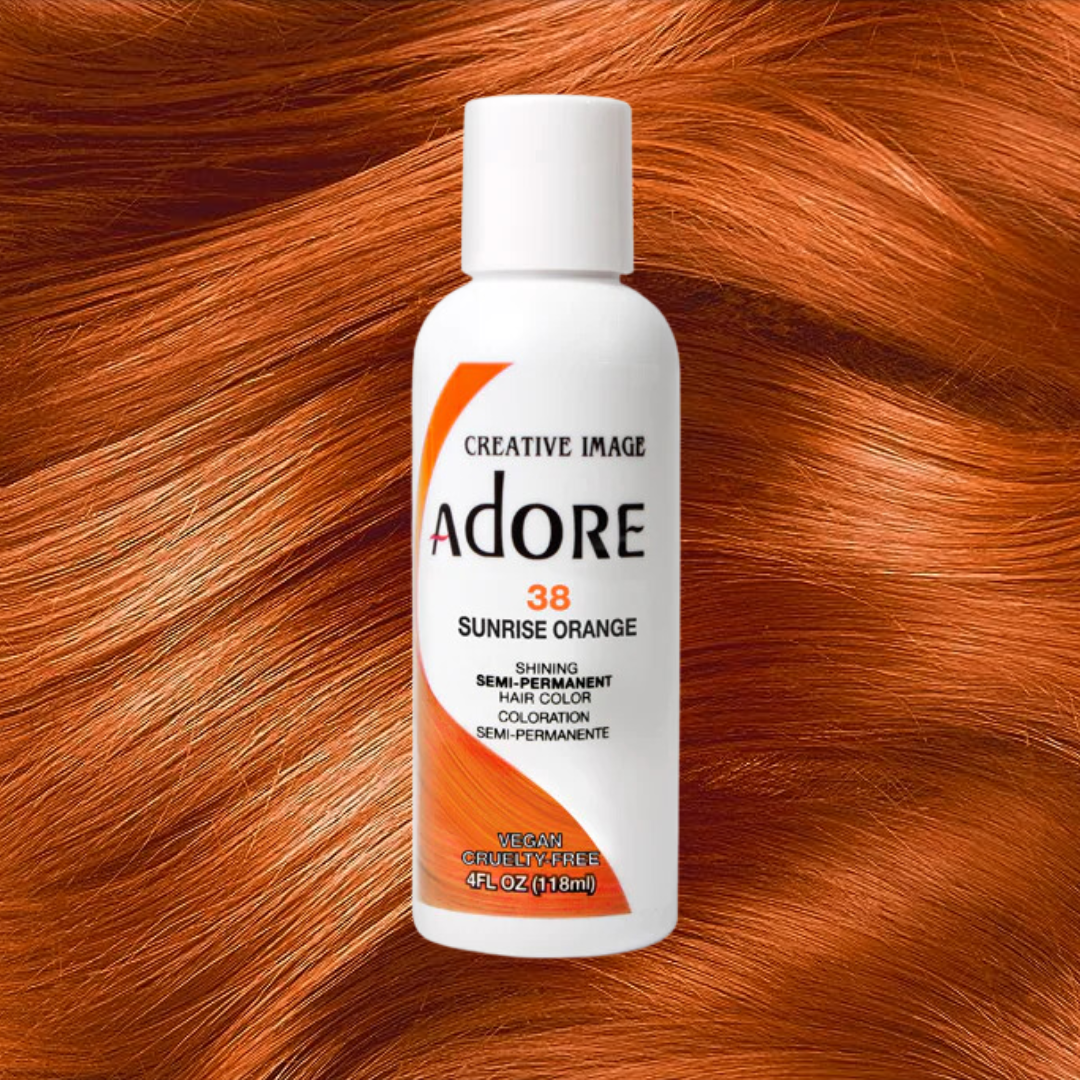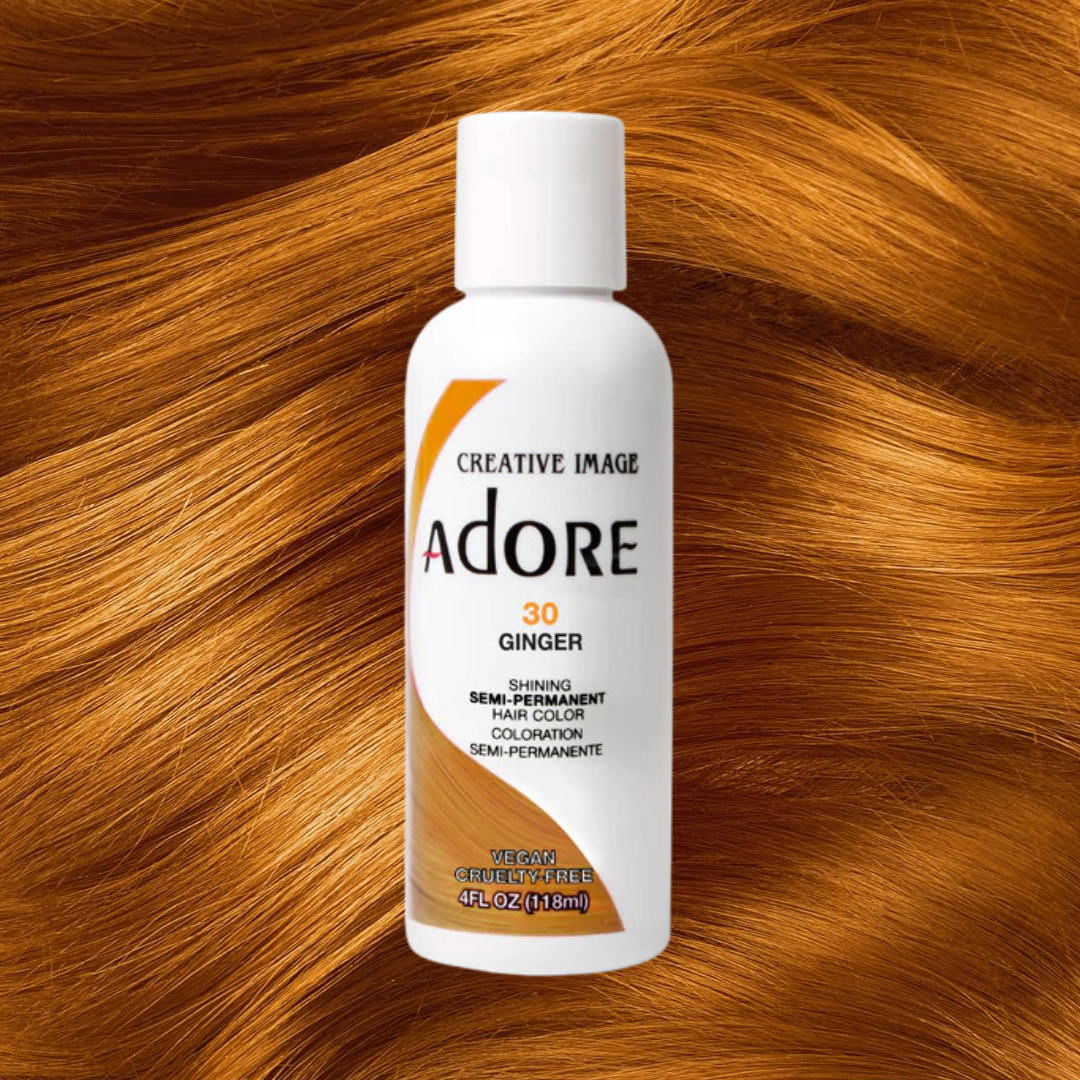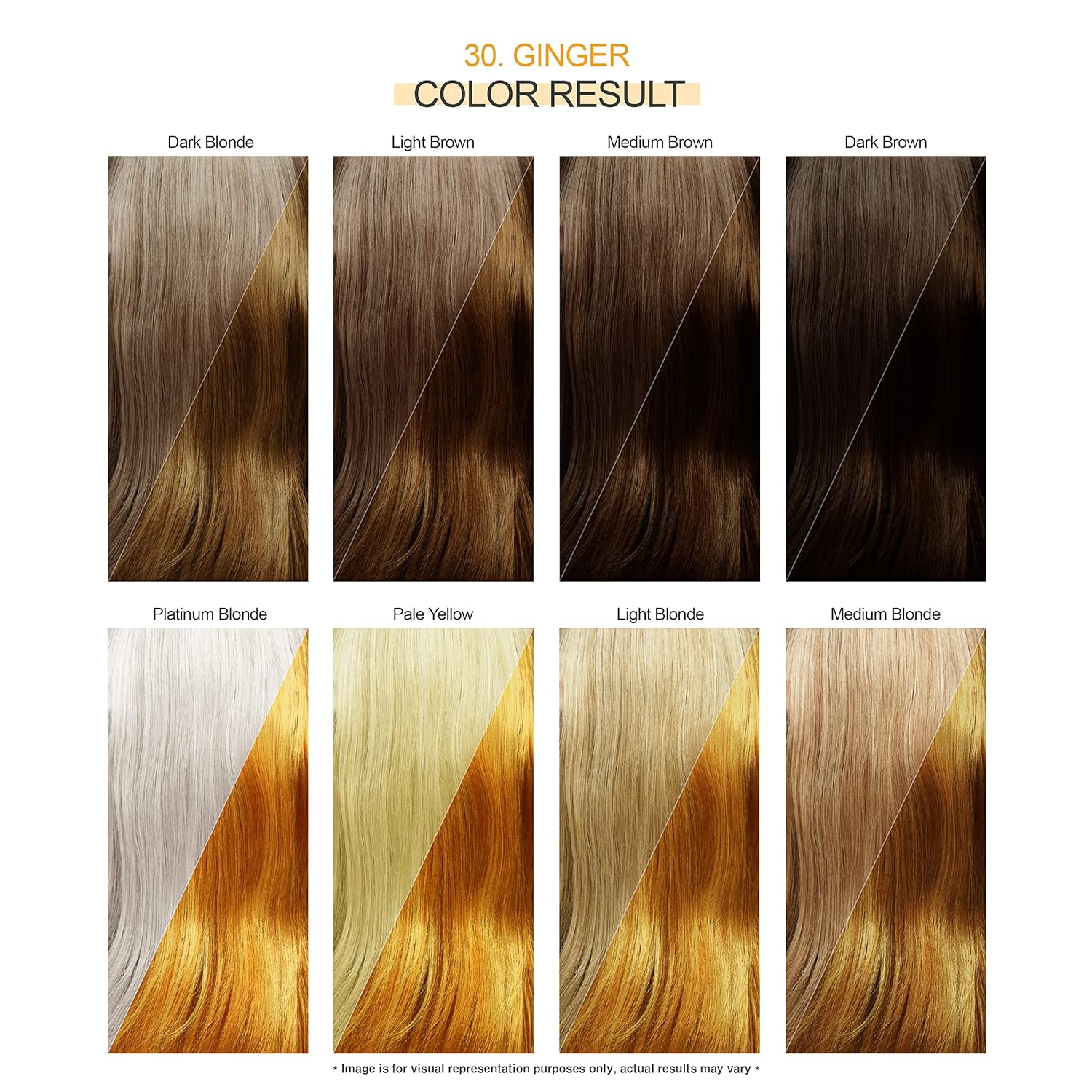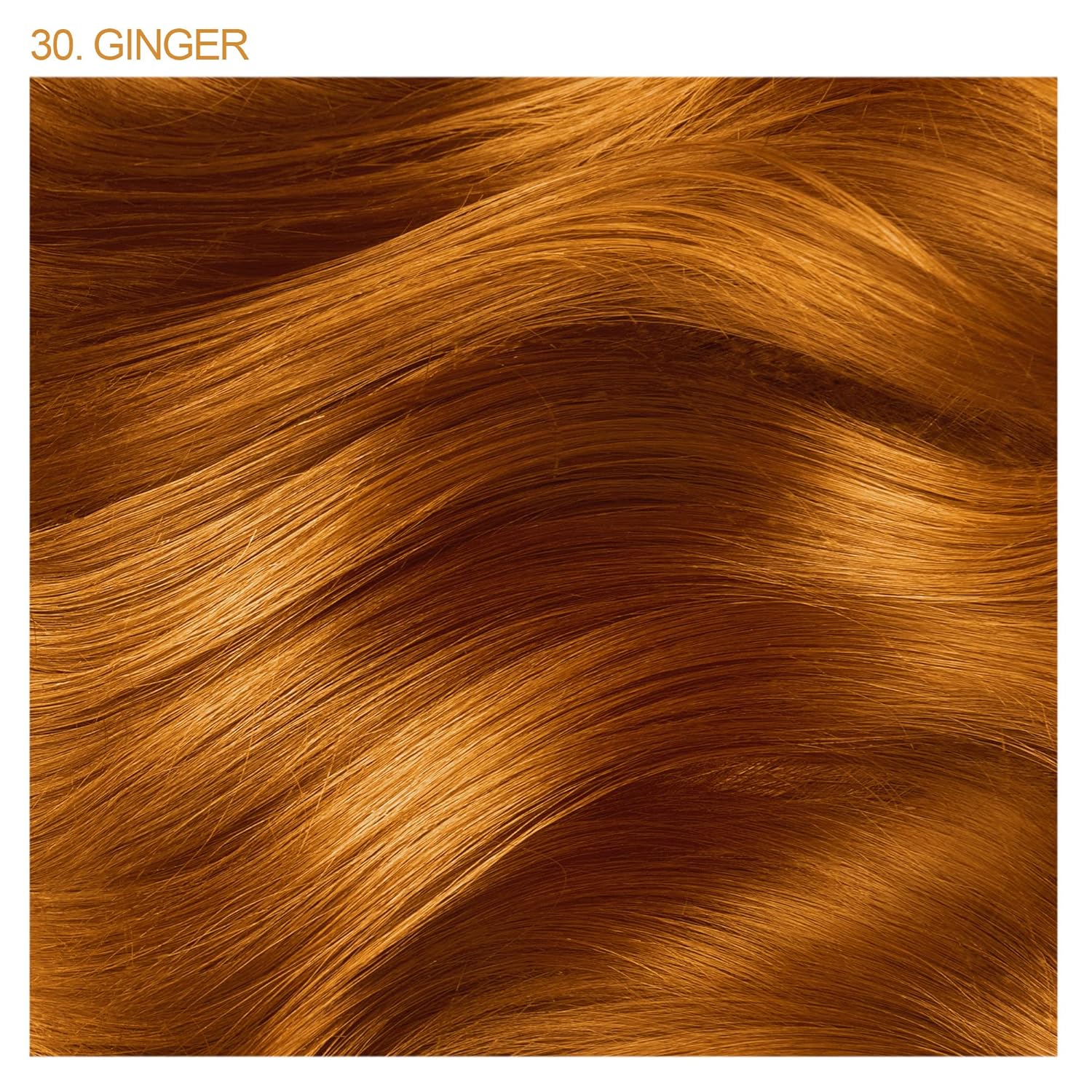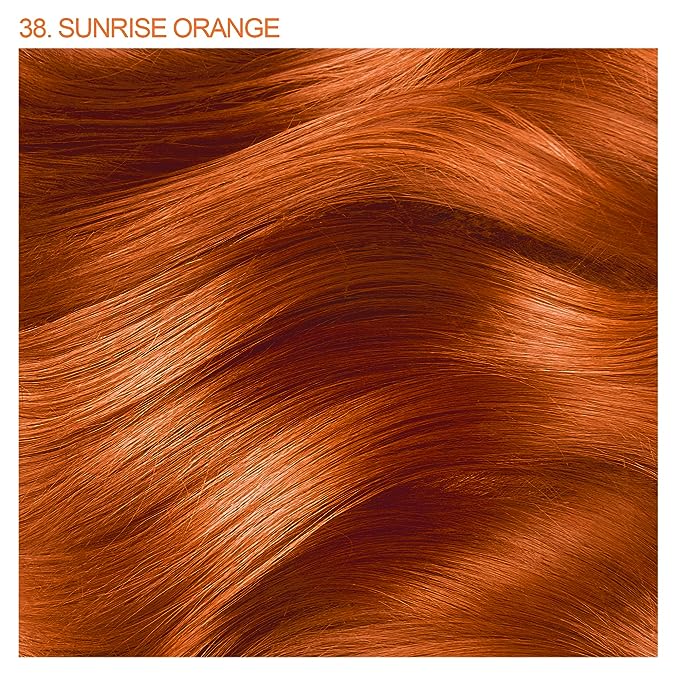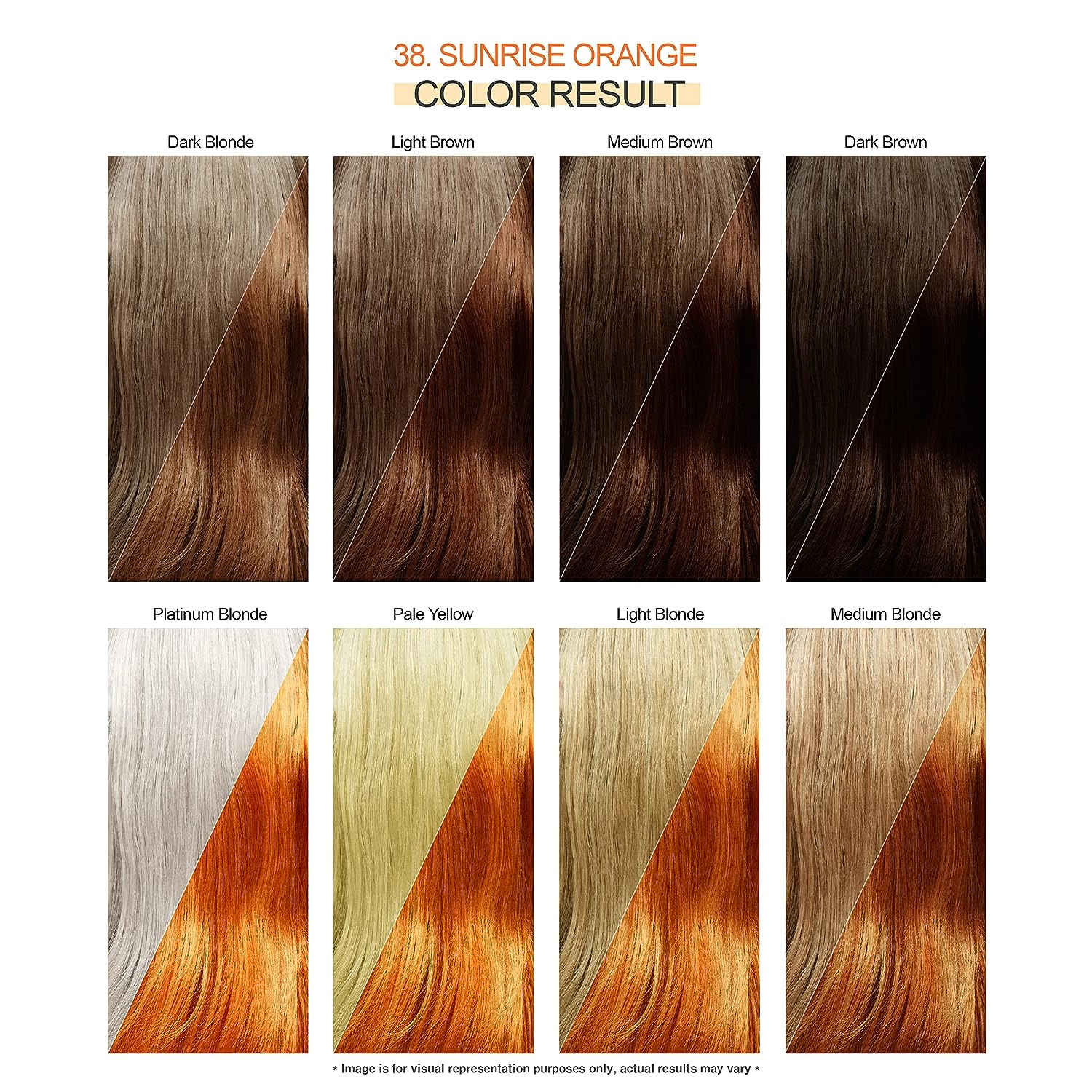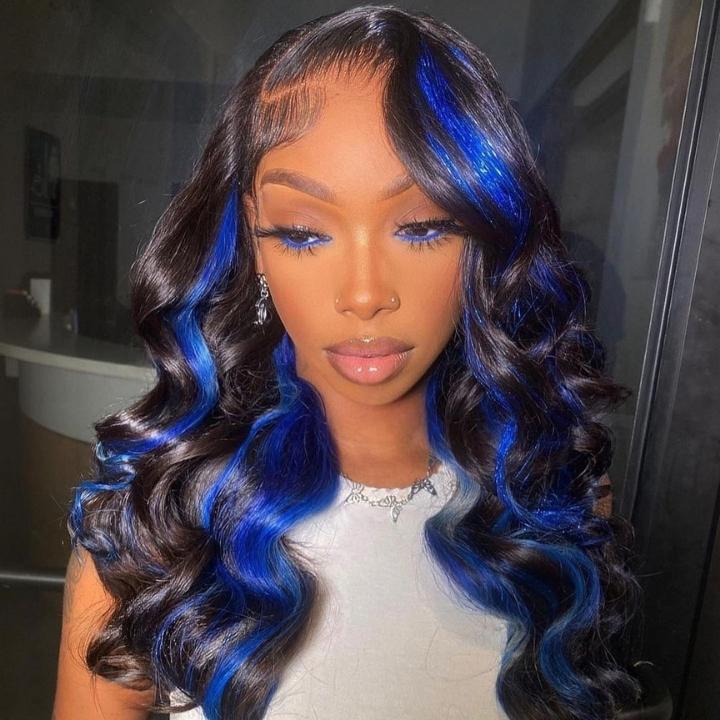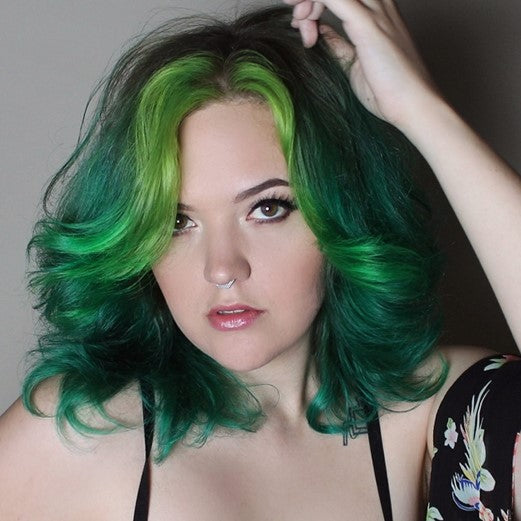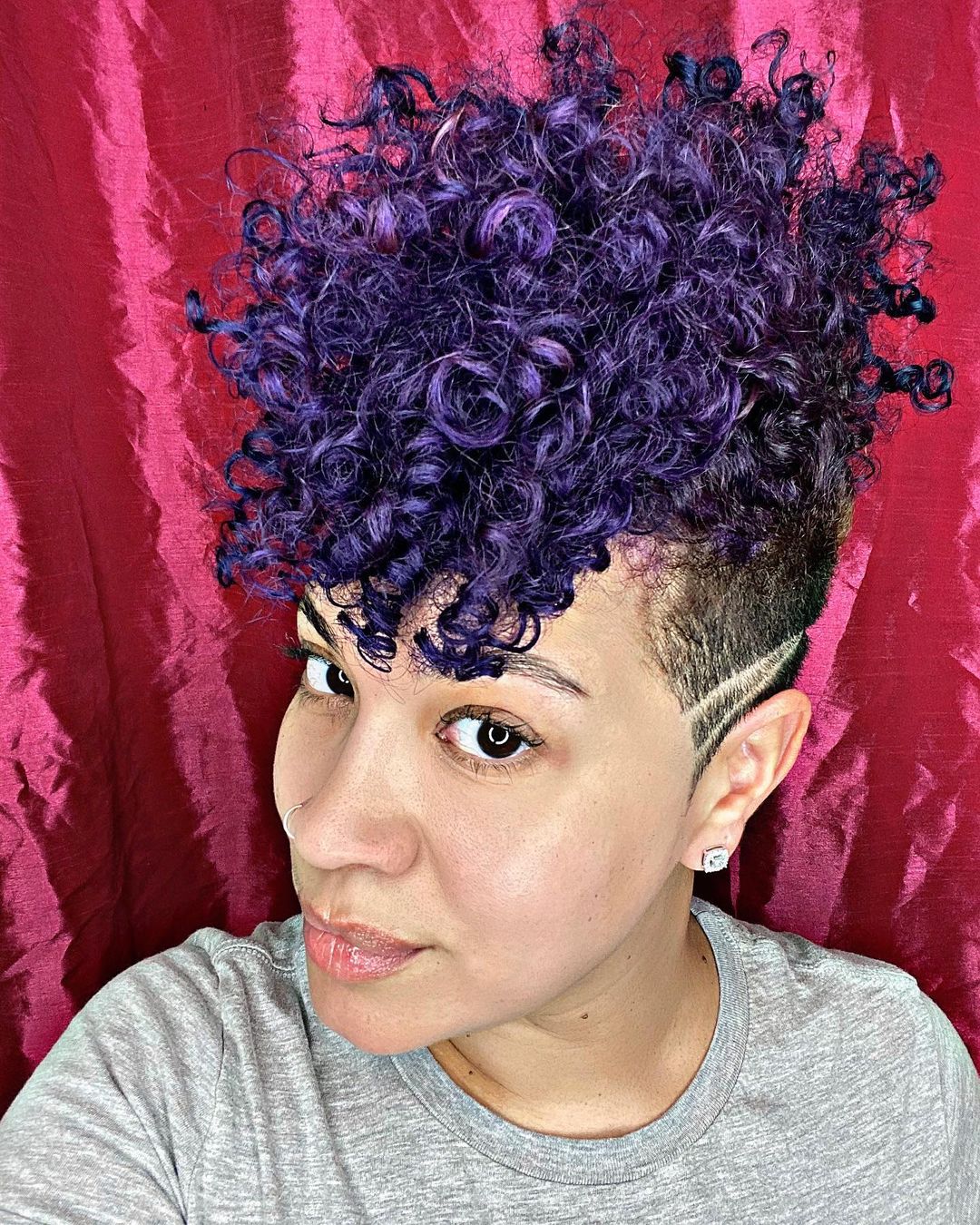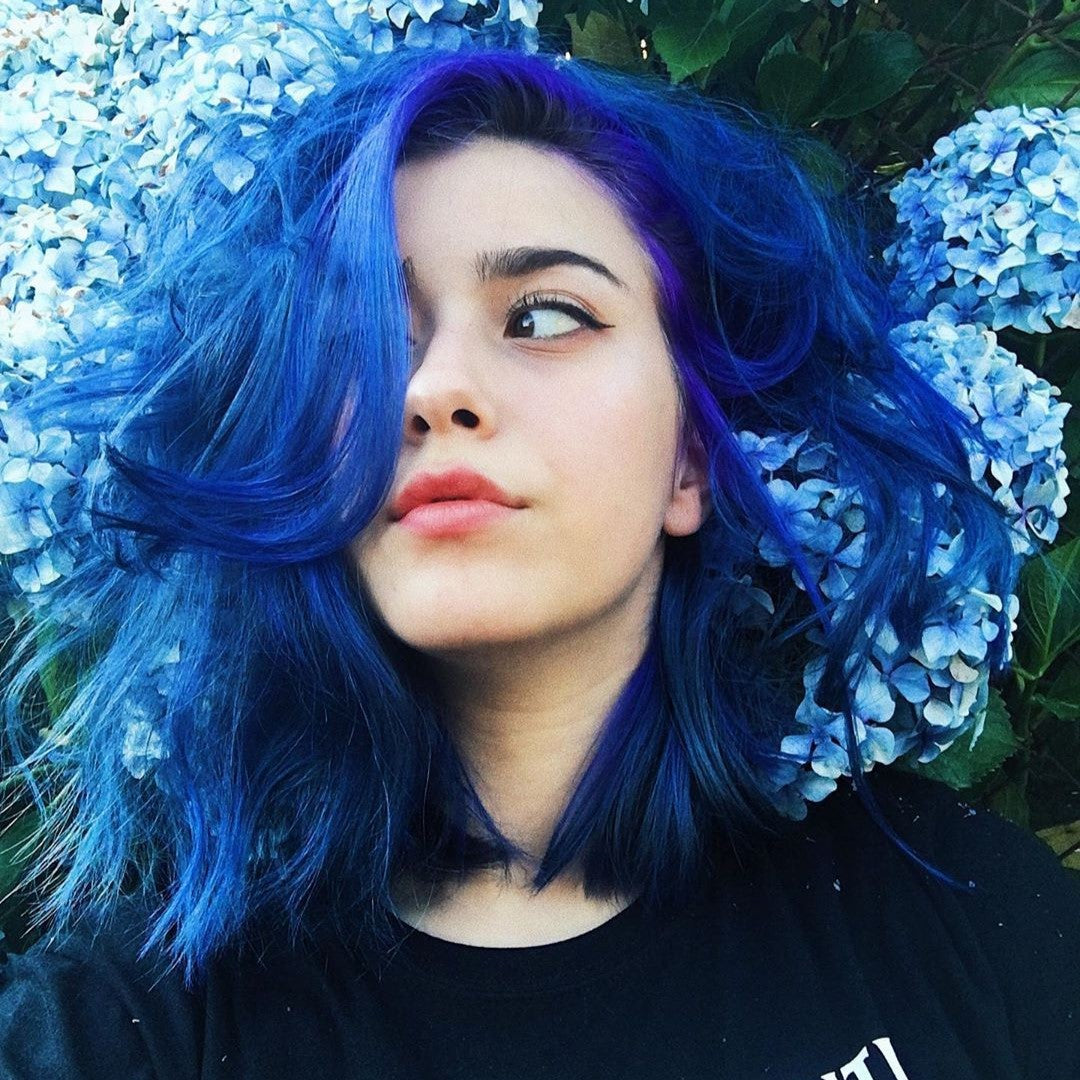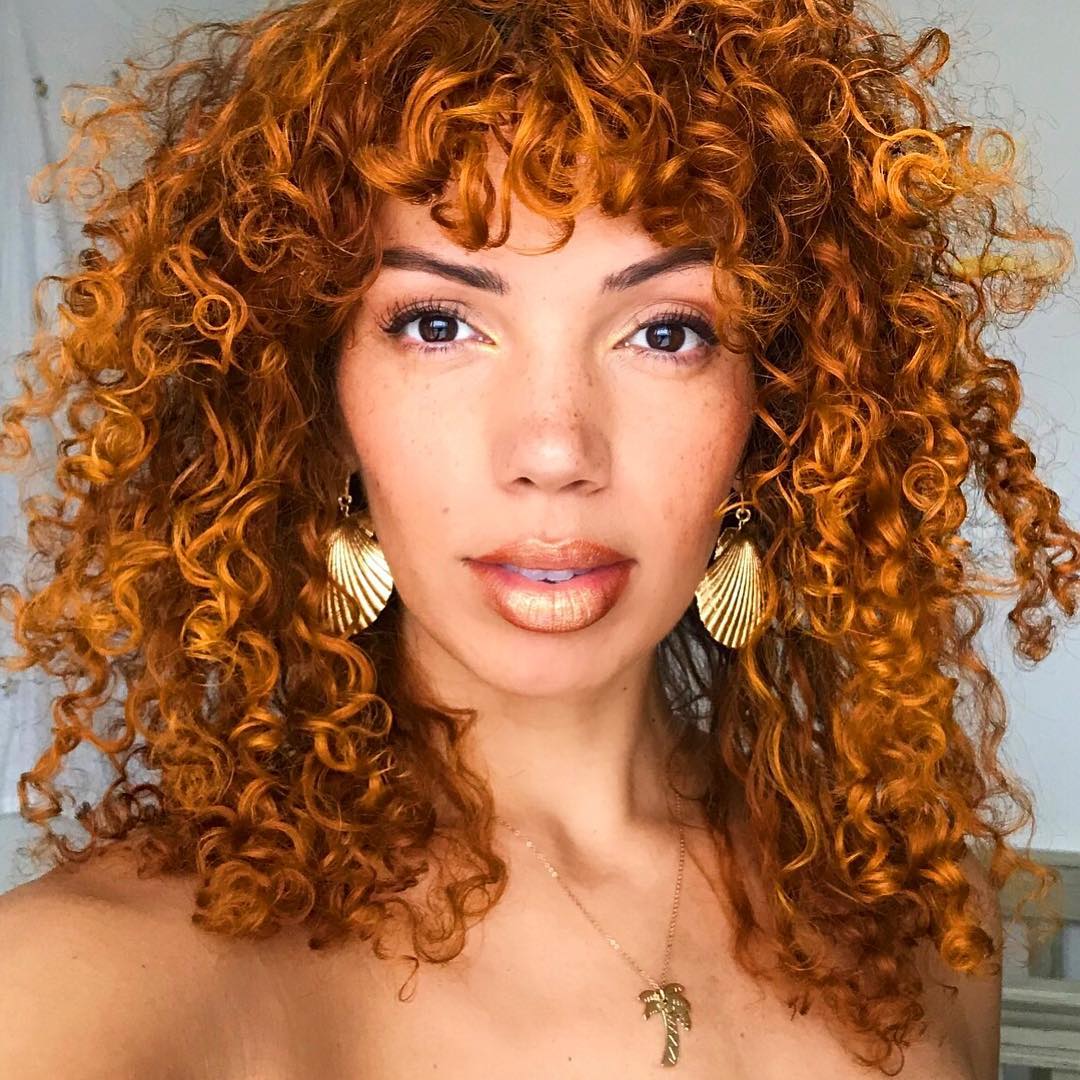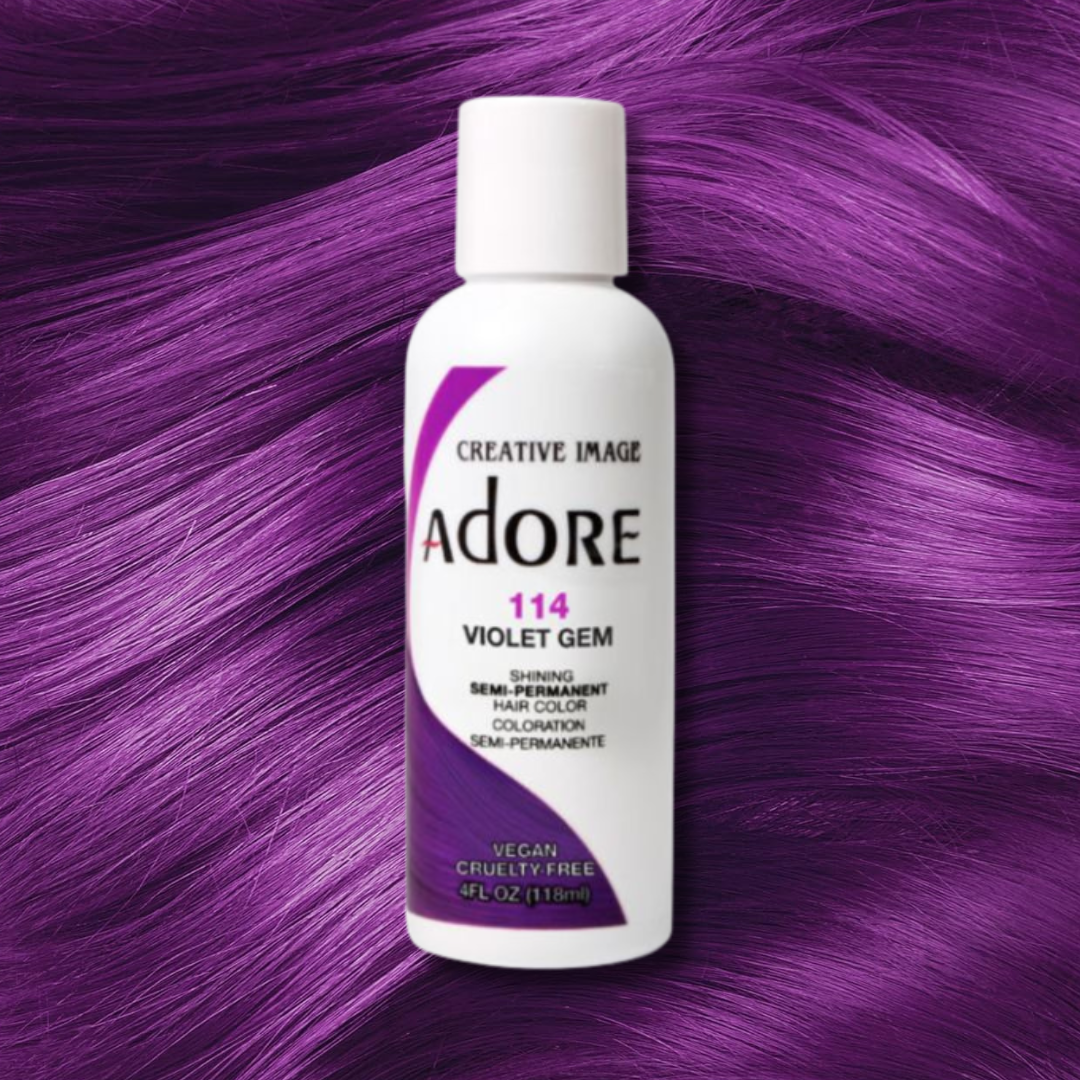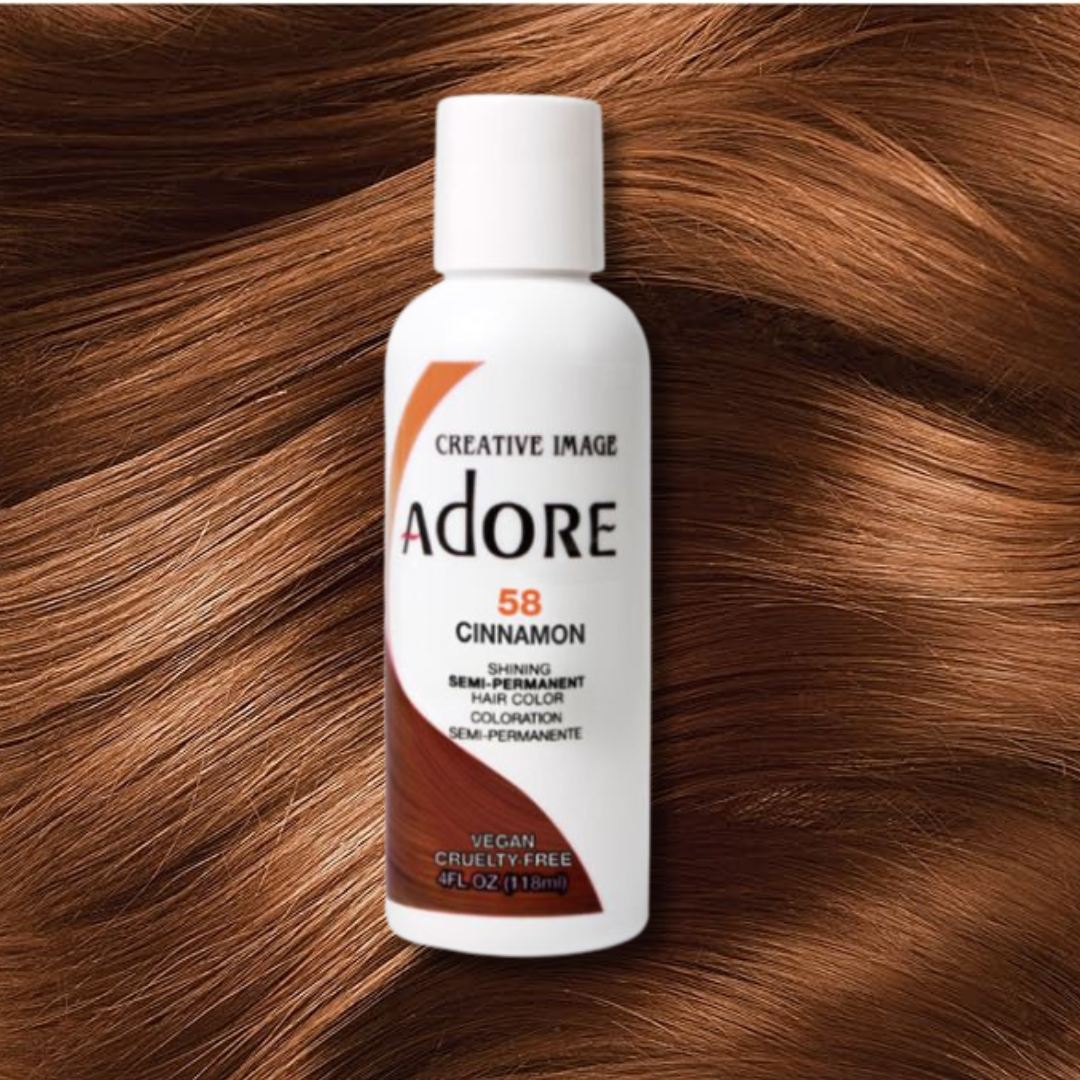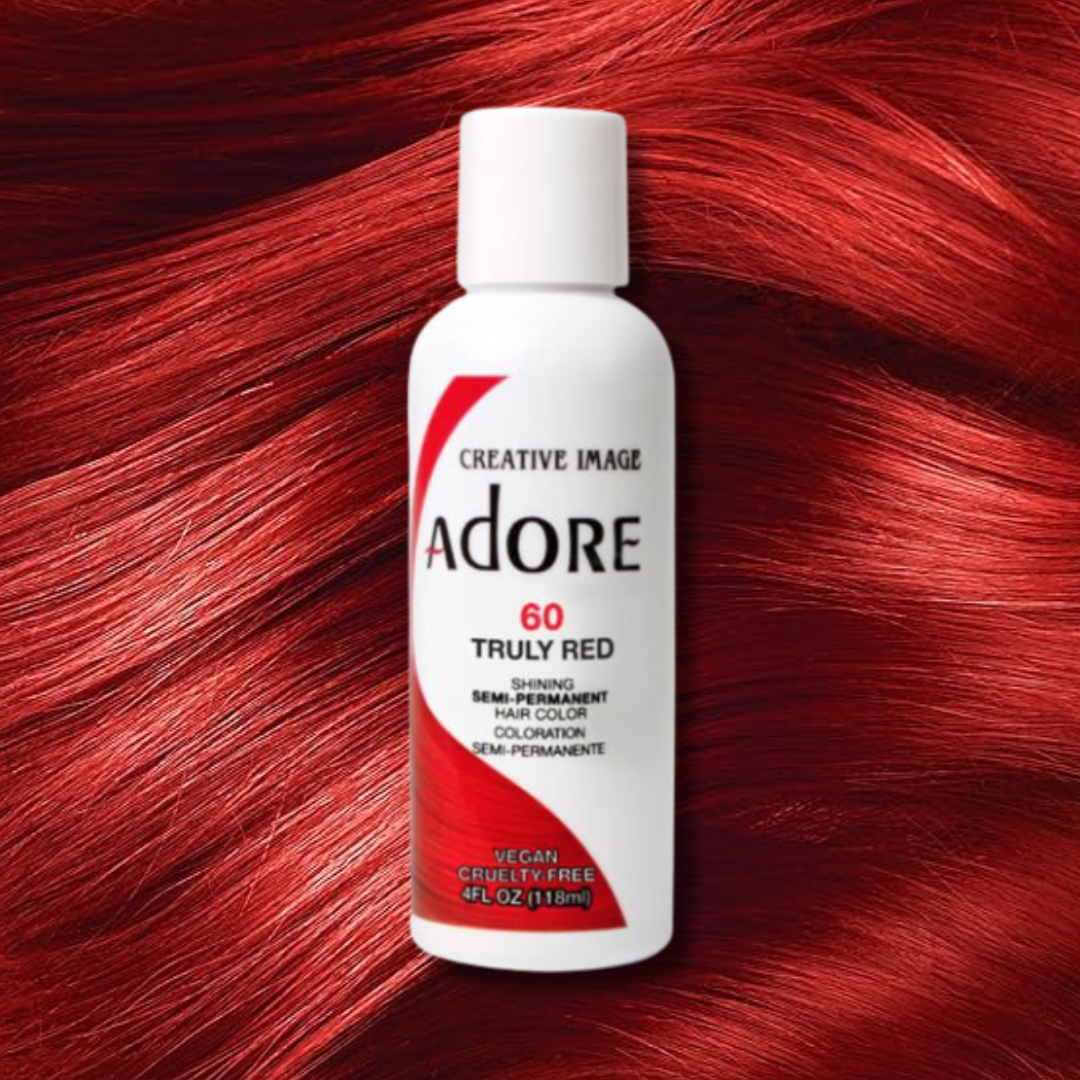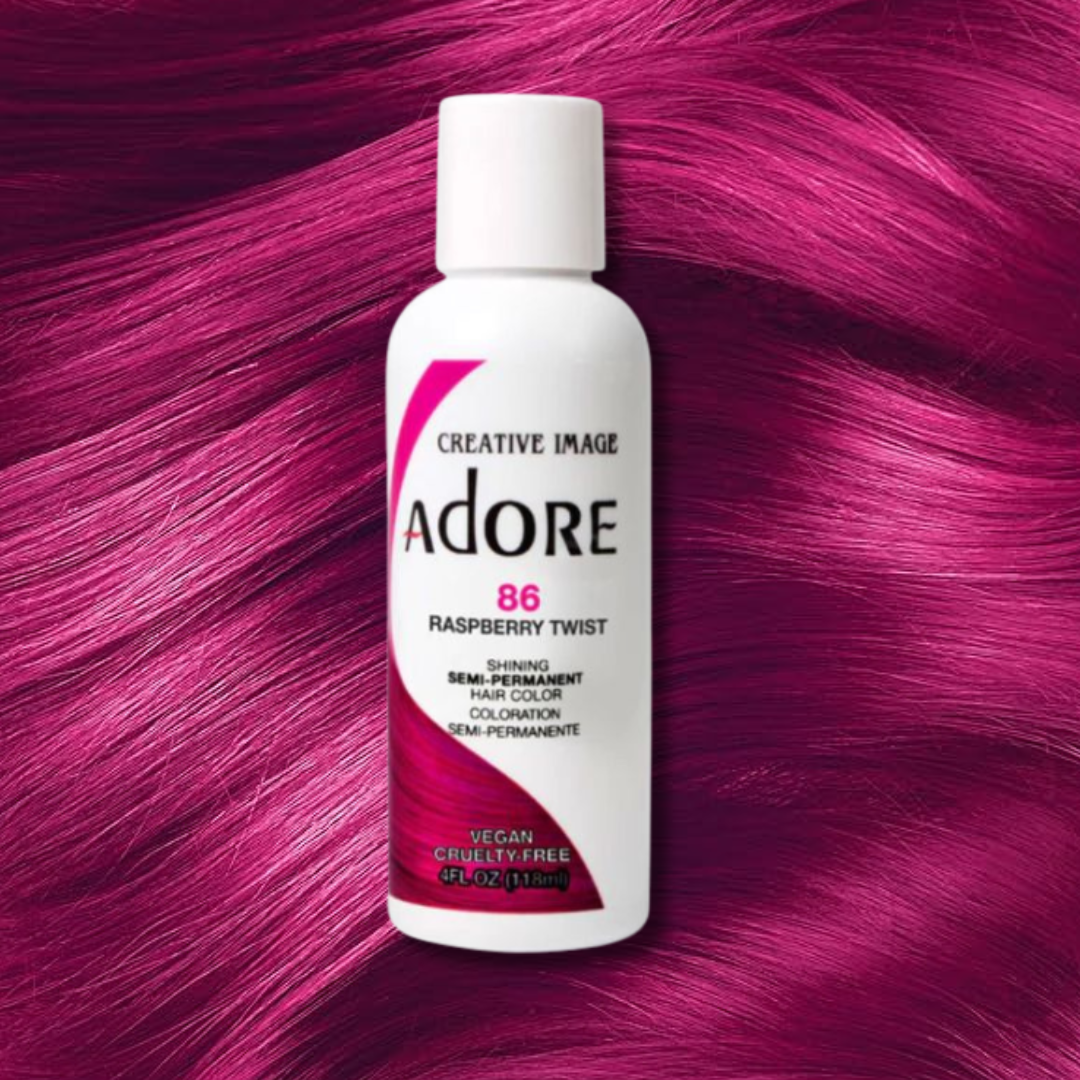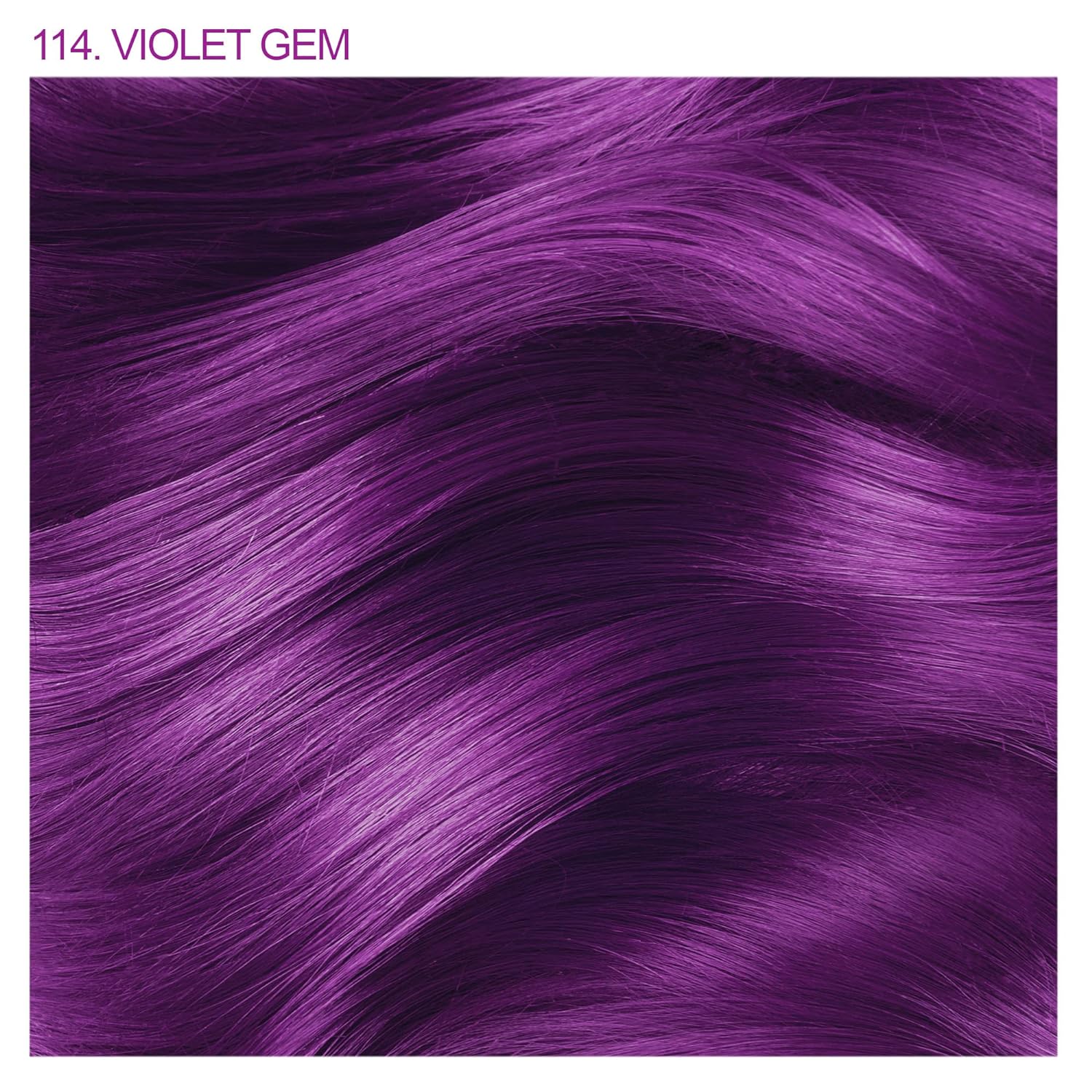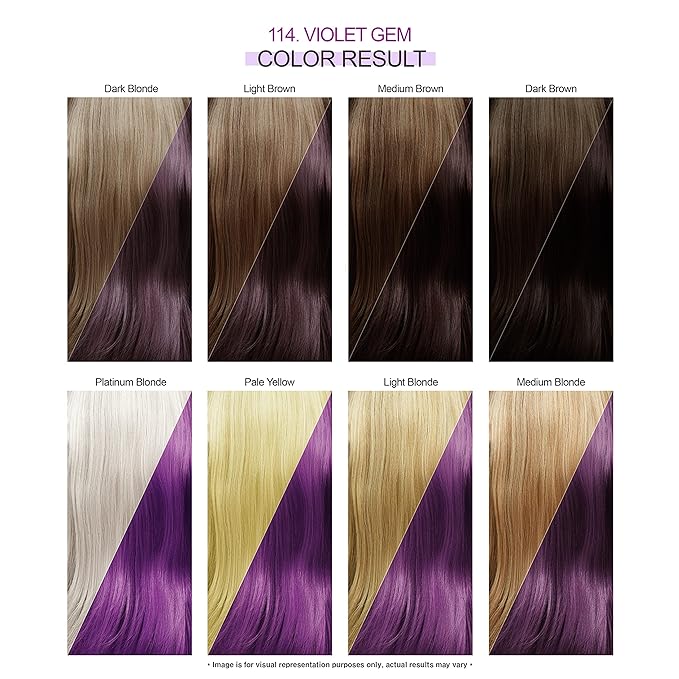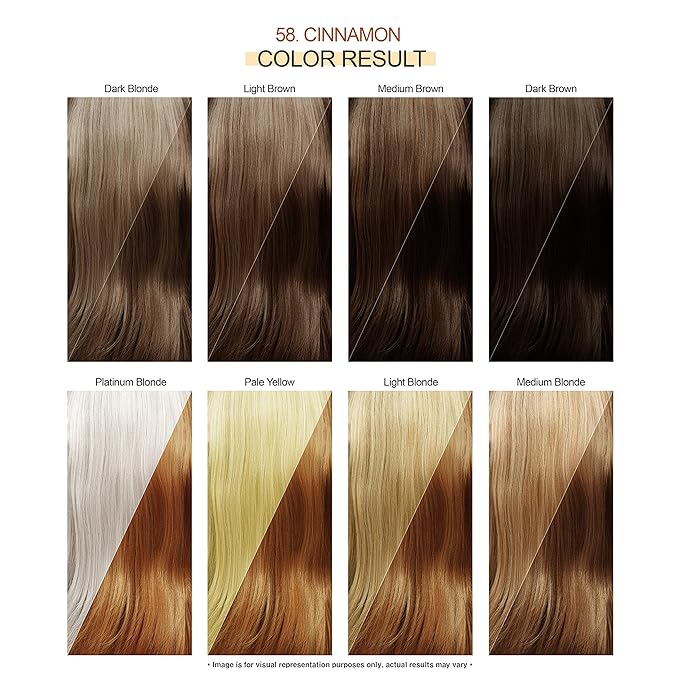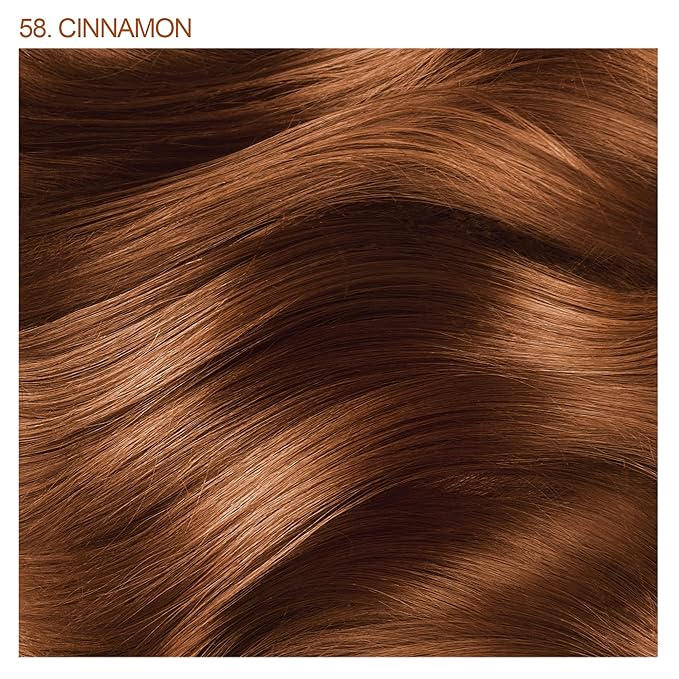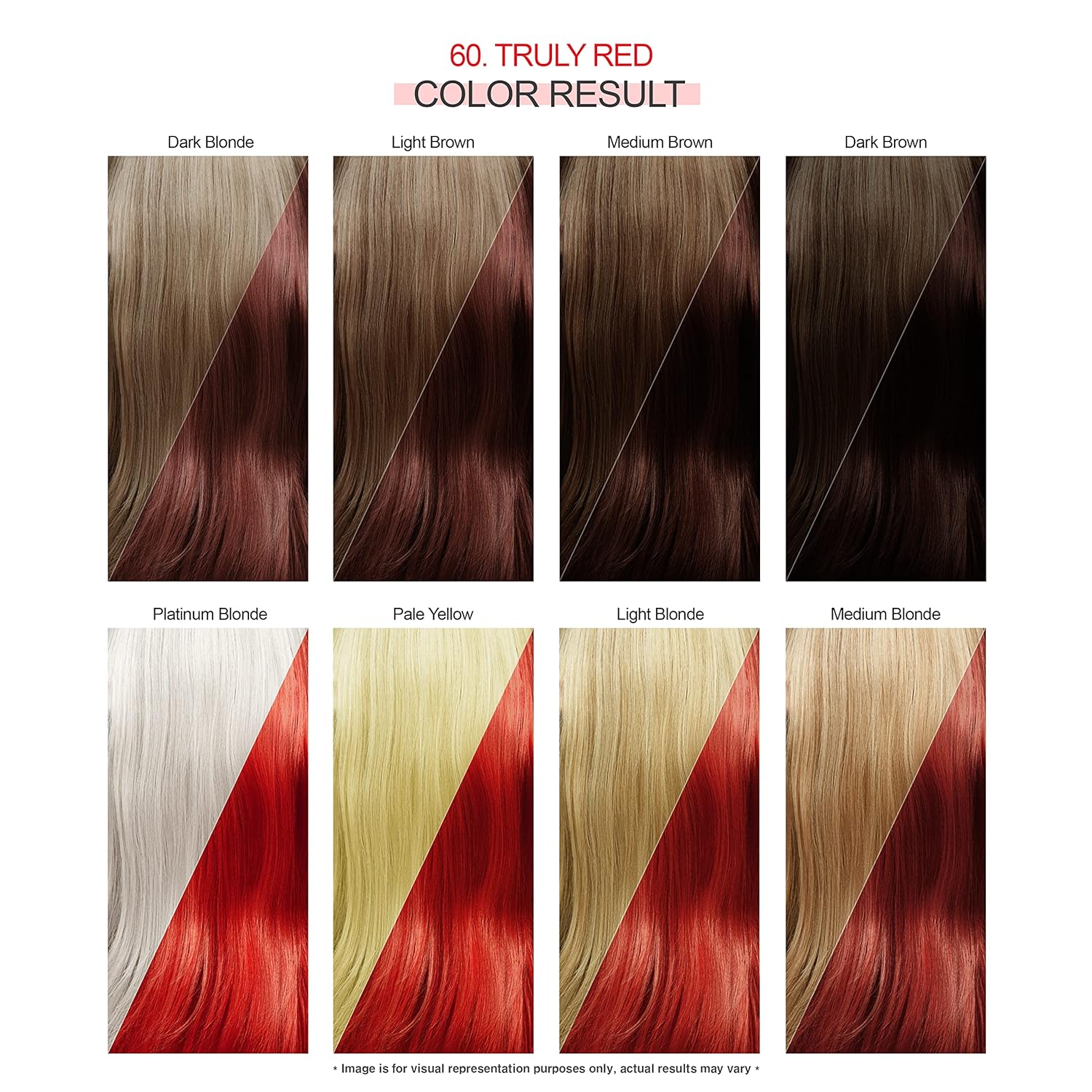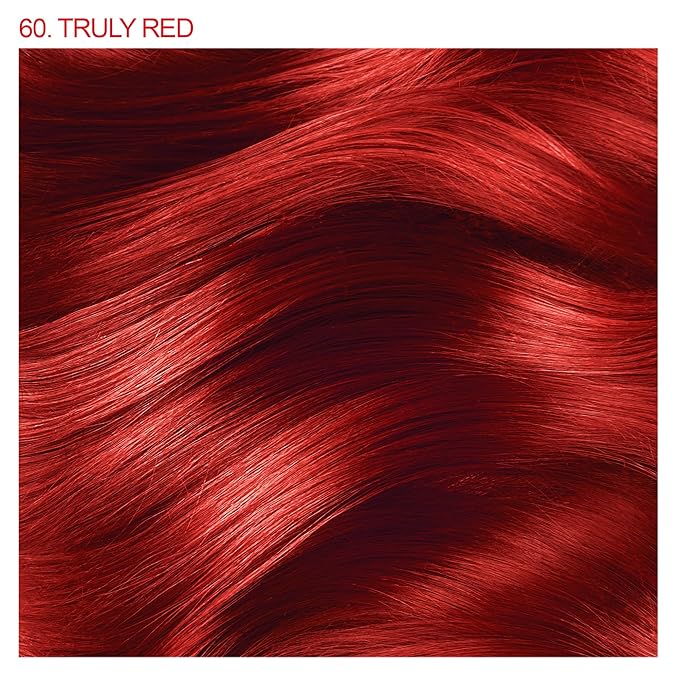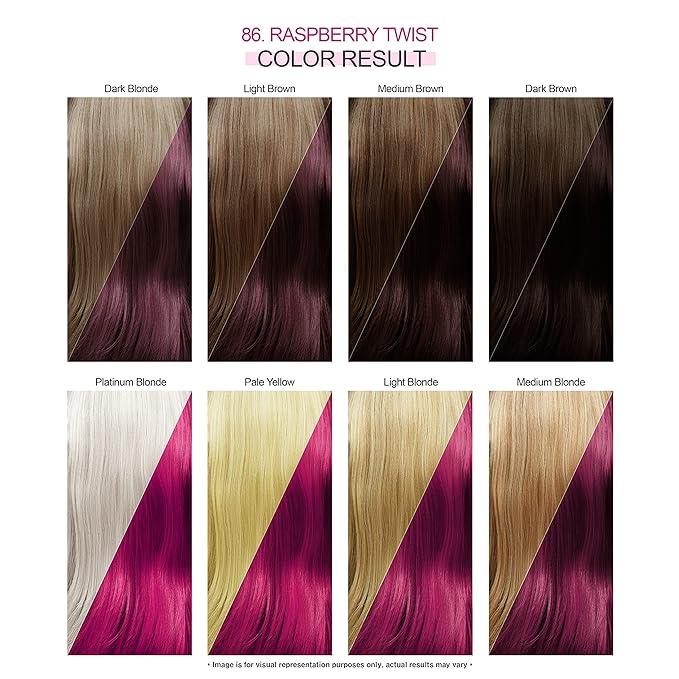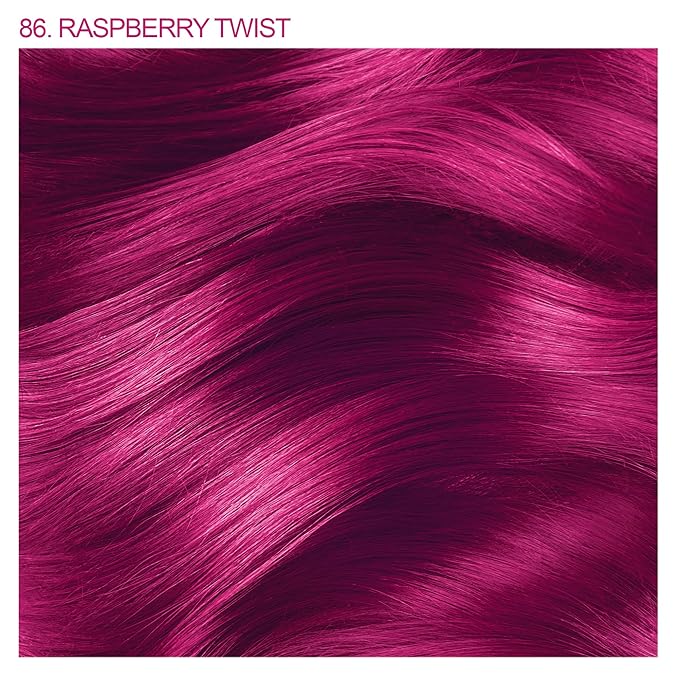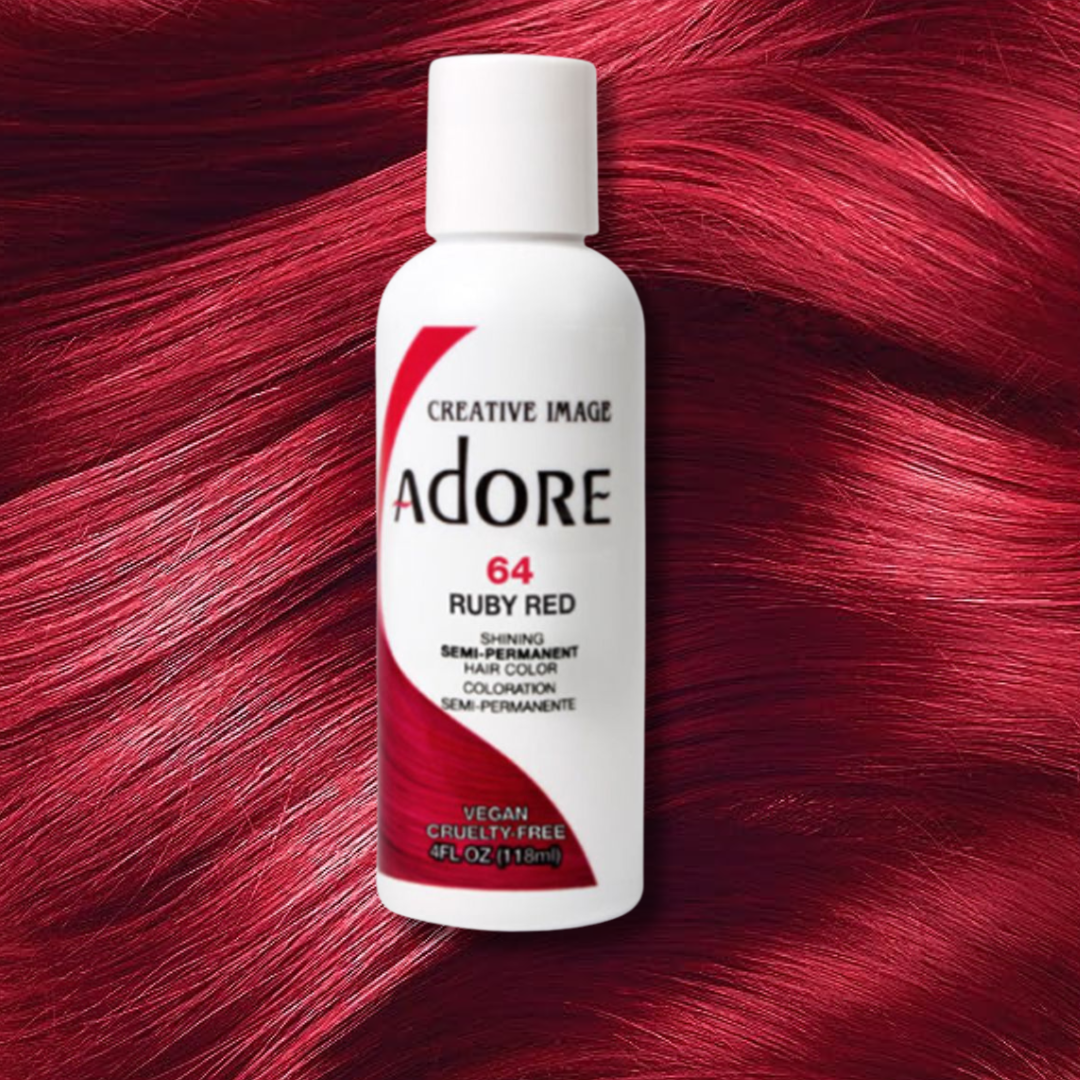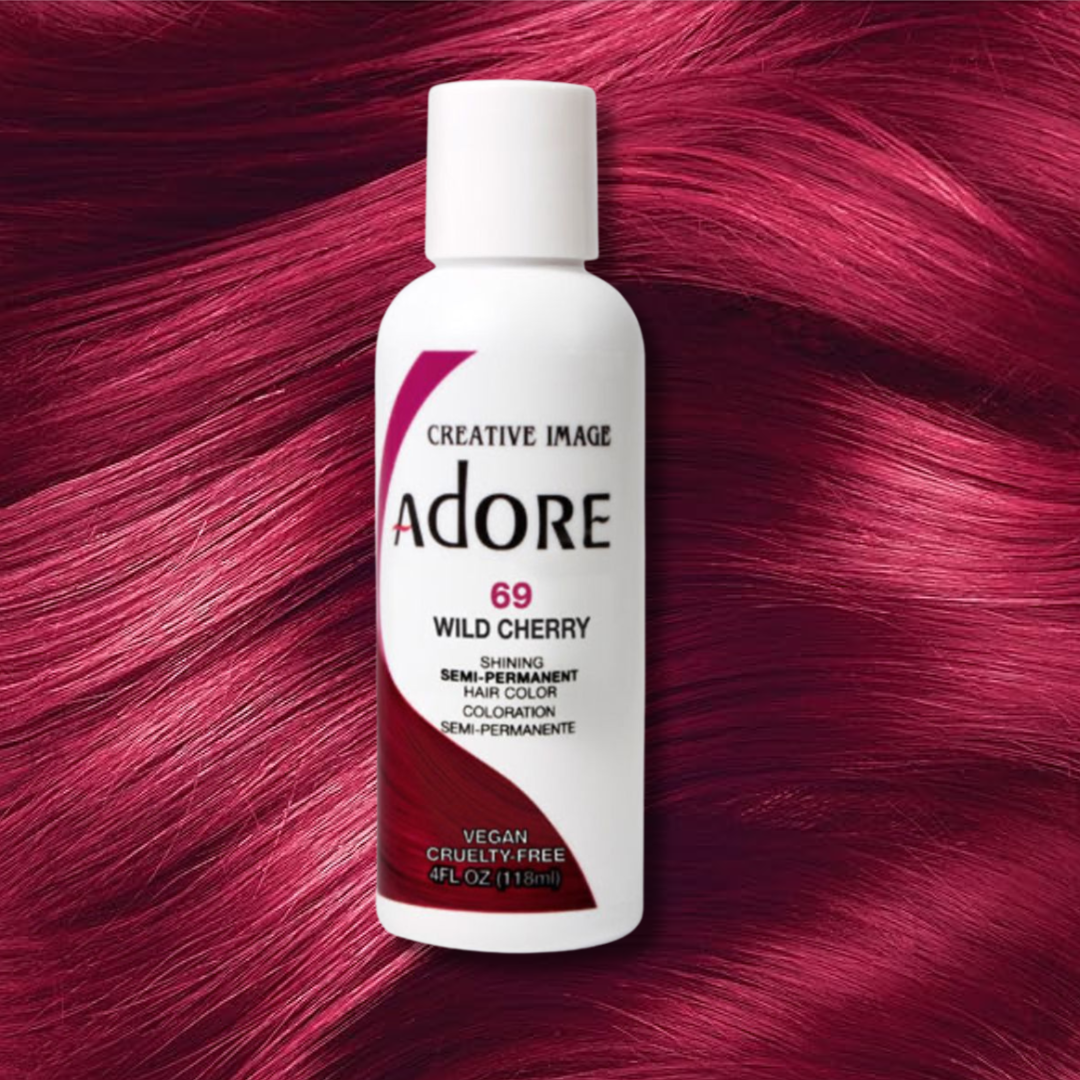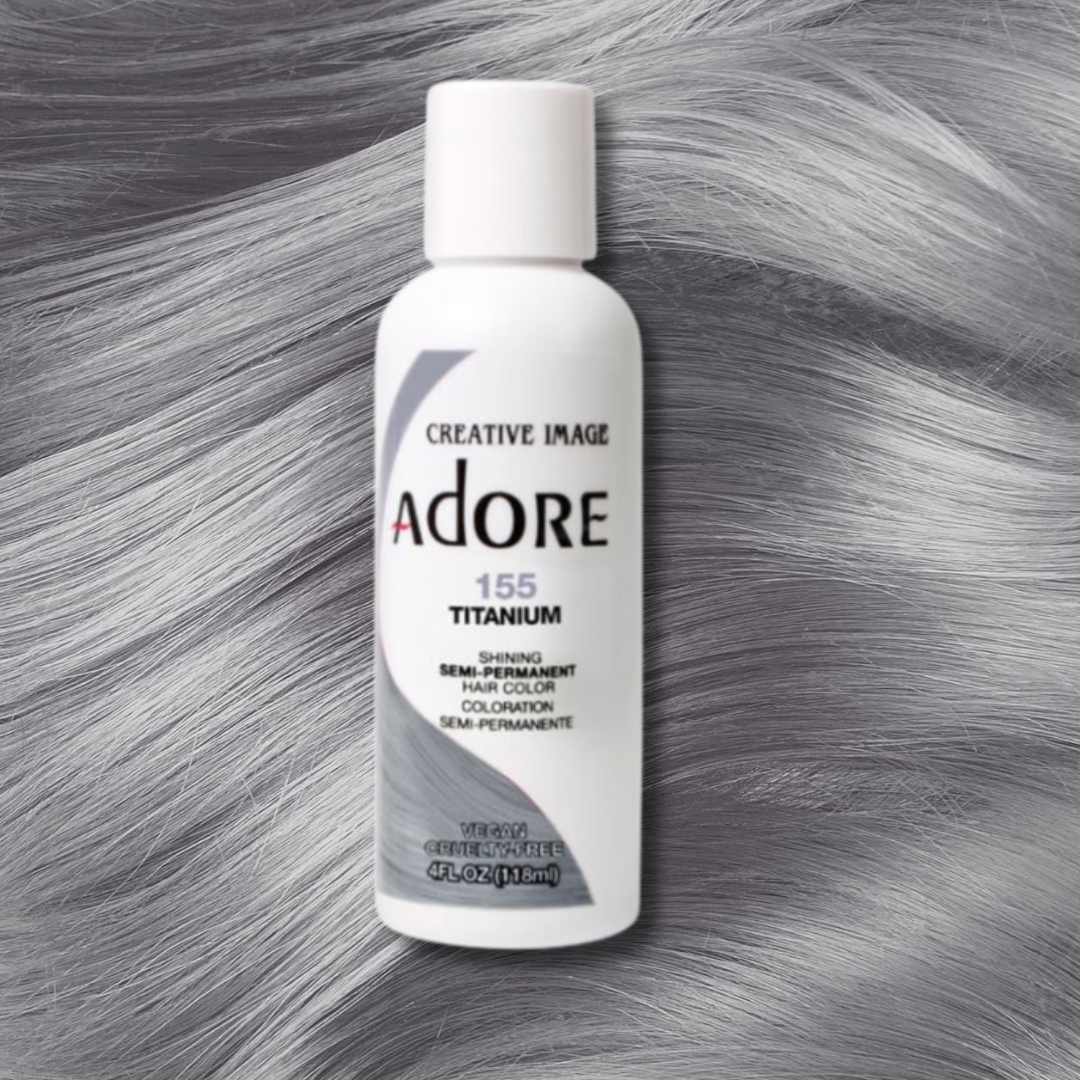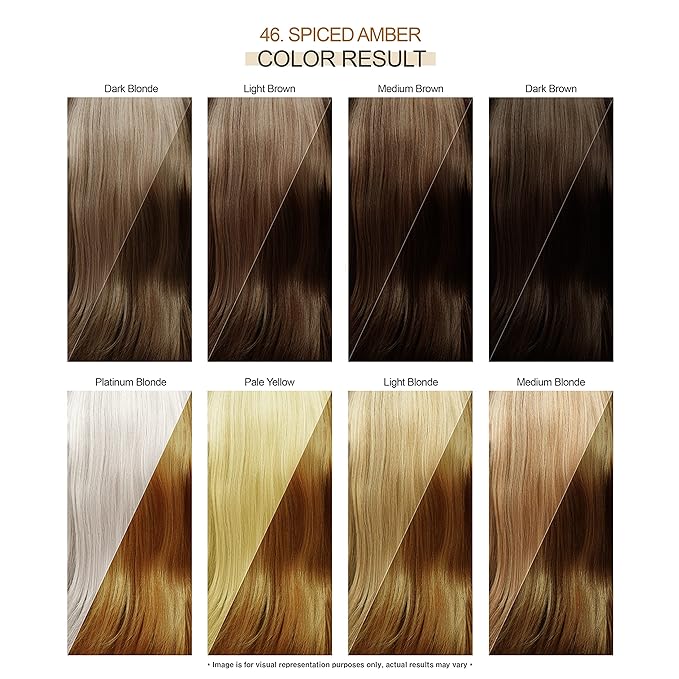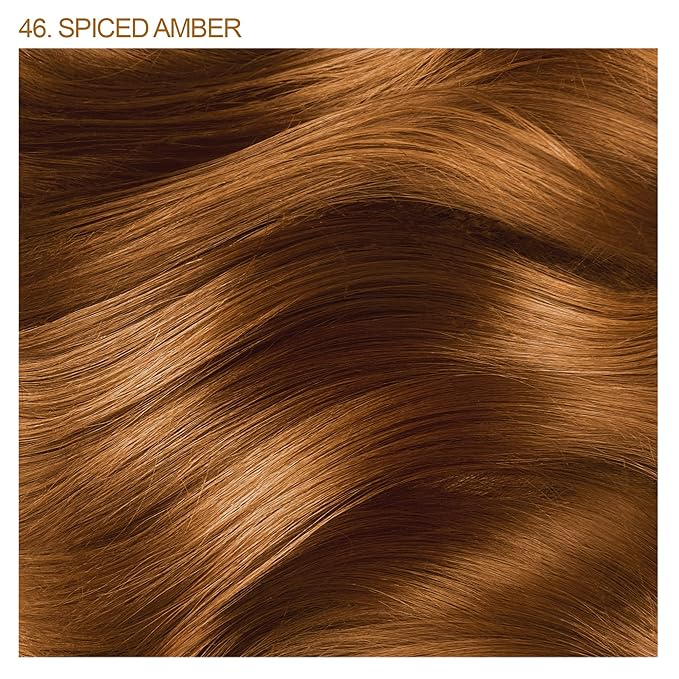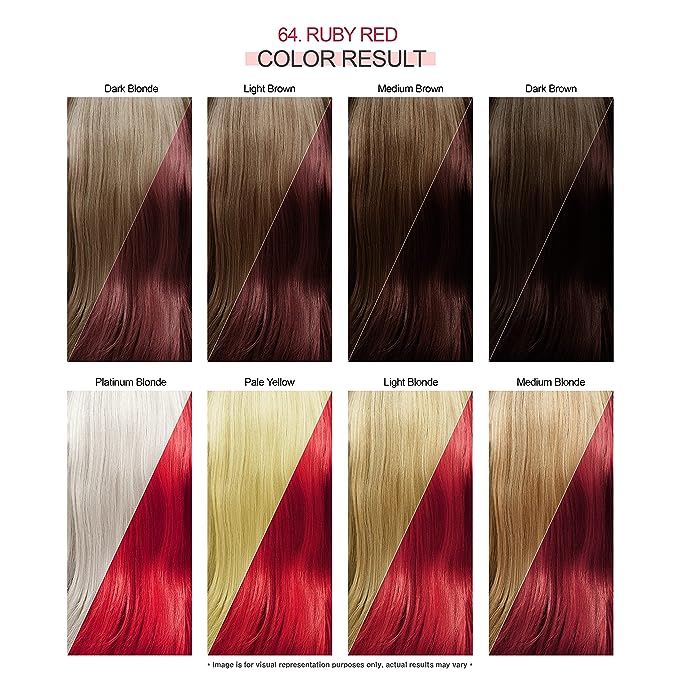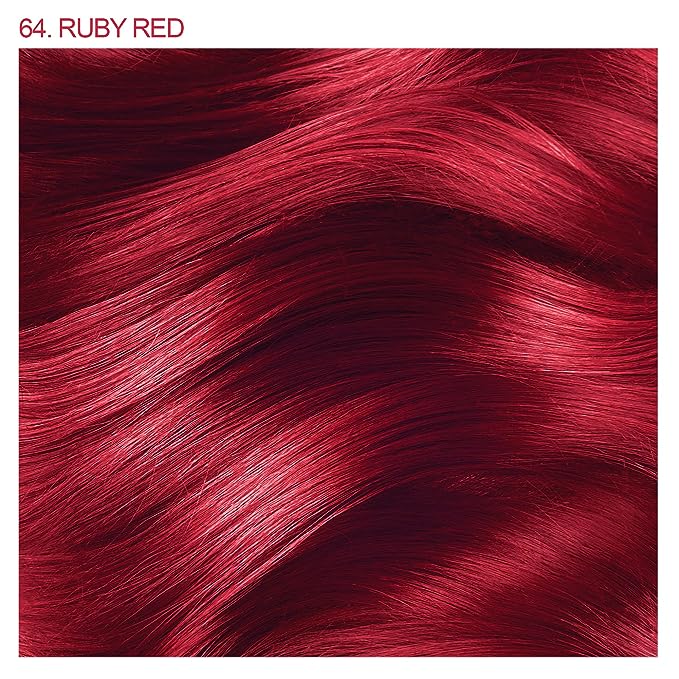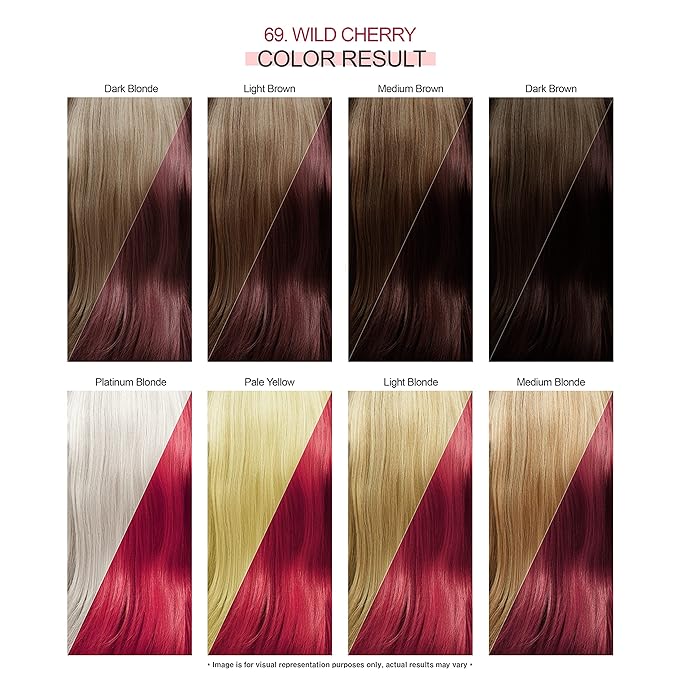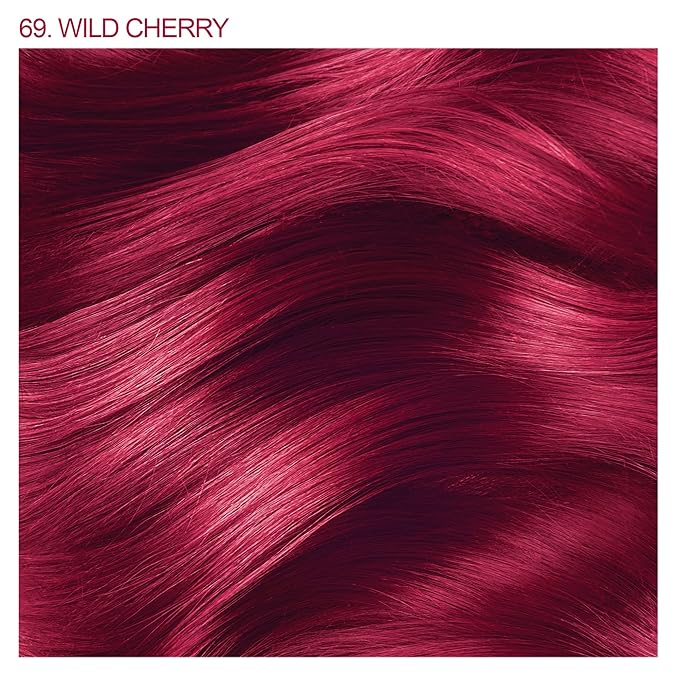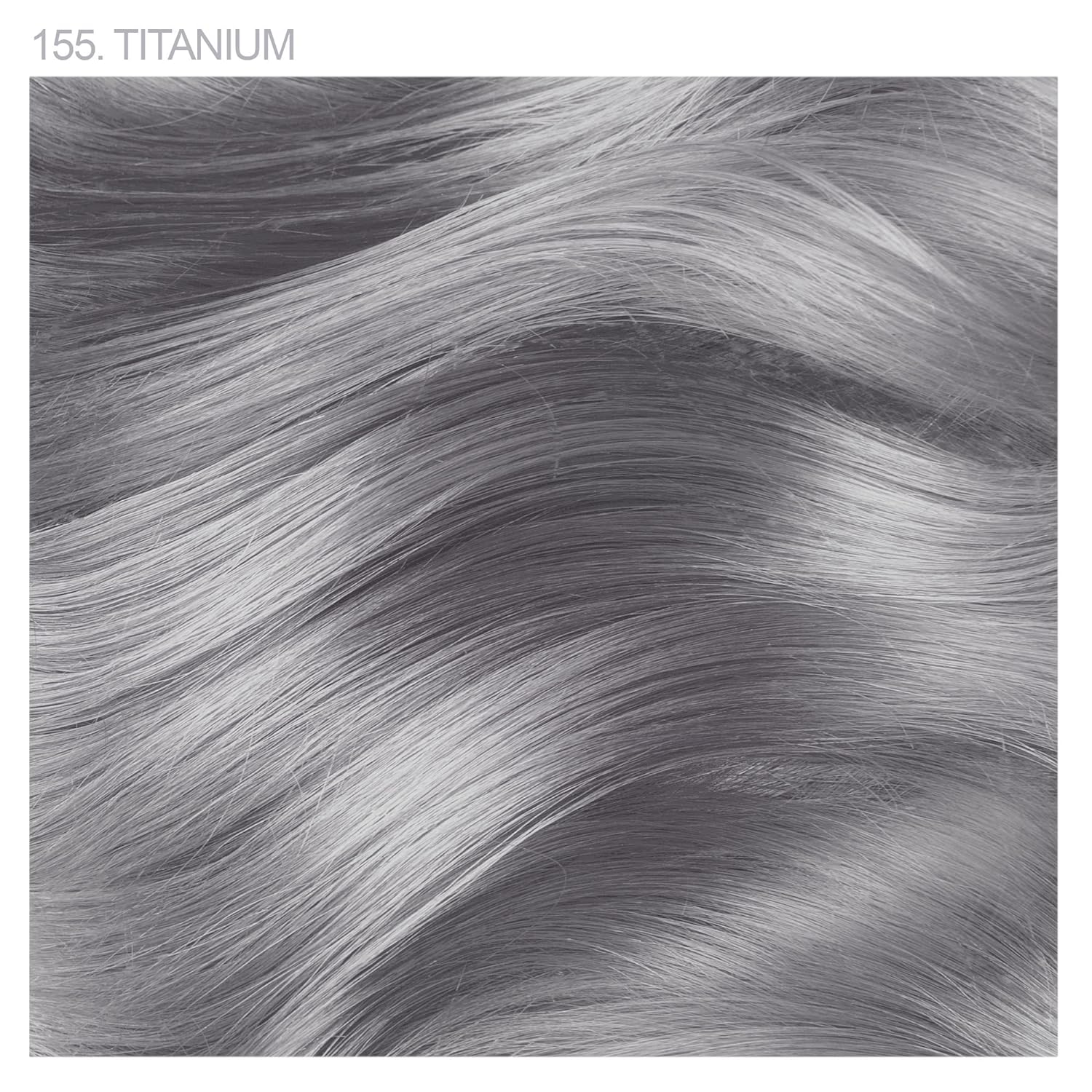 Color Me
I really love all my colors. The only thing I don't like is how it stains my tub. It takes multiple cleans before ots all gone