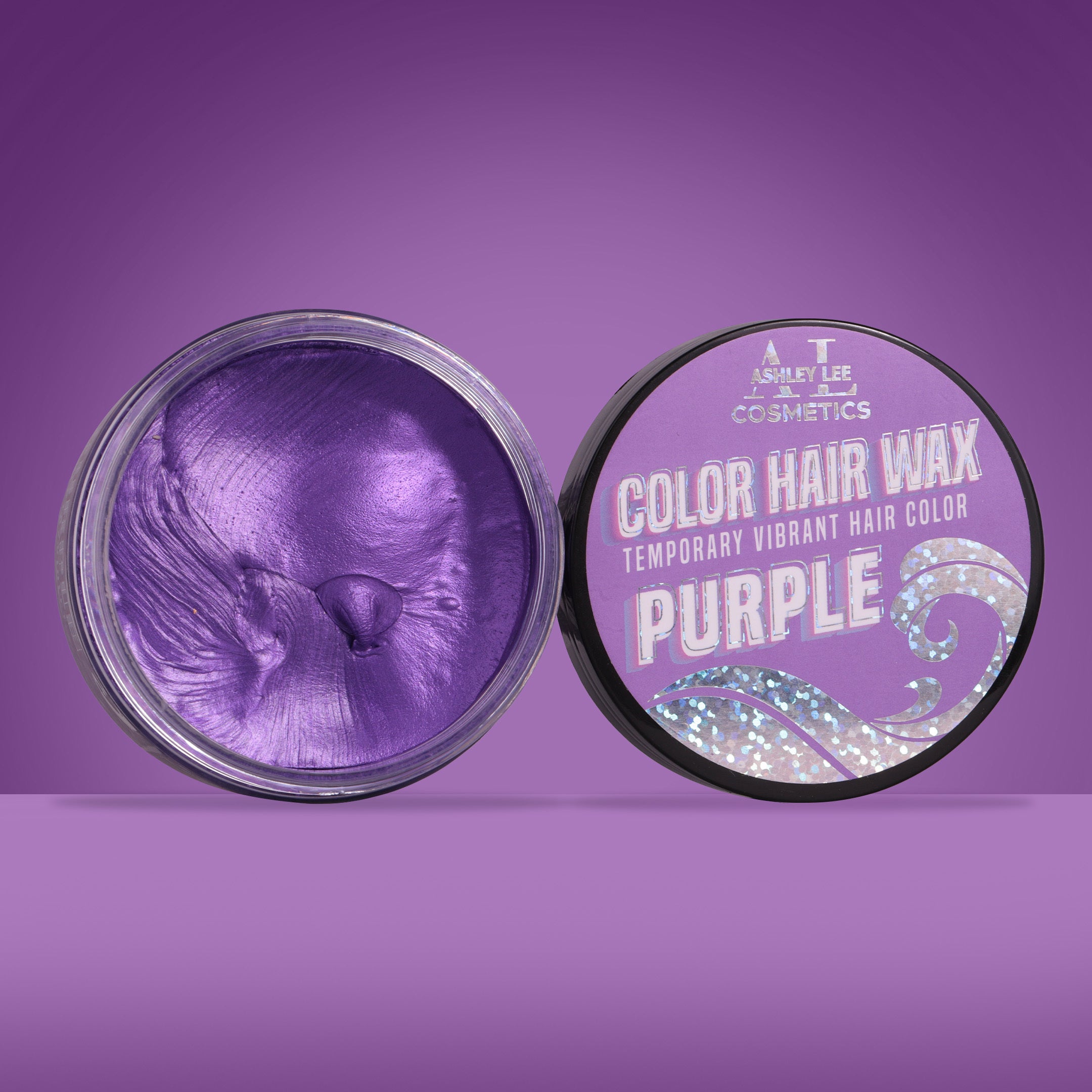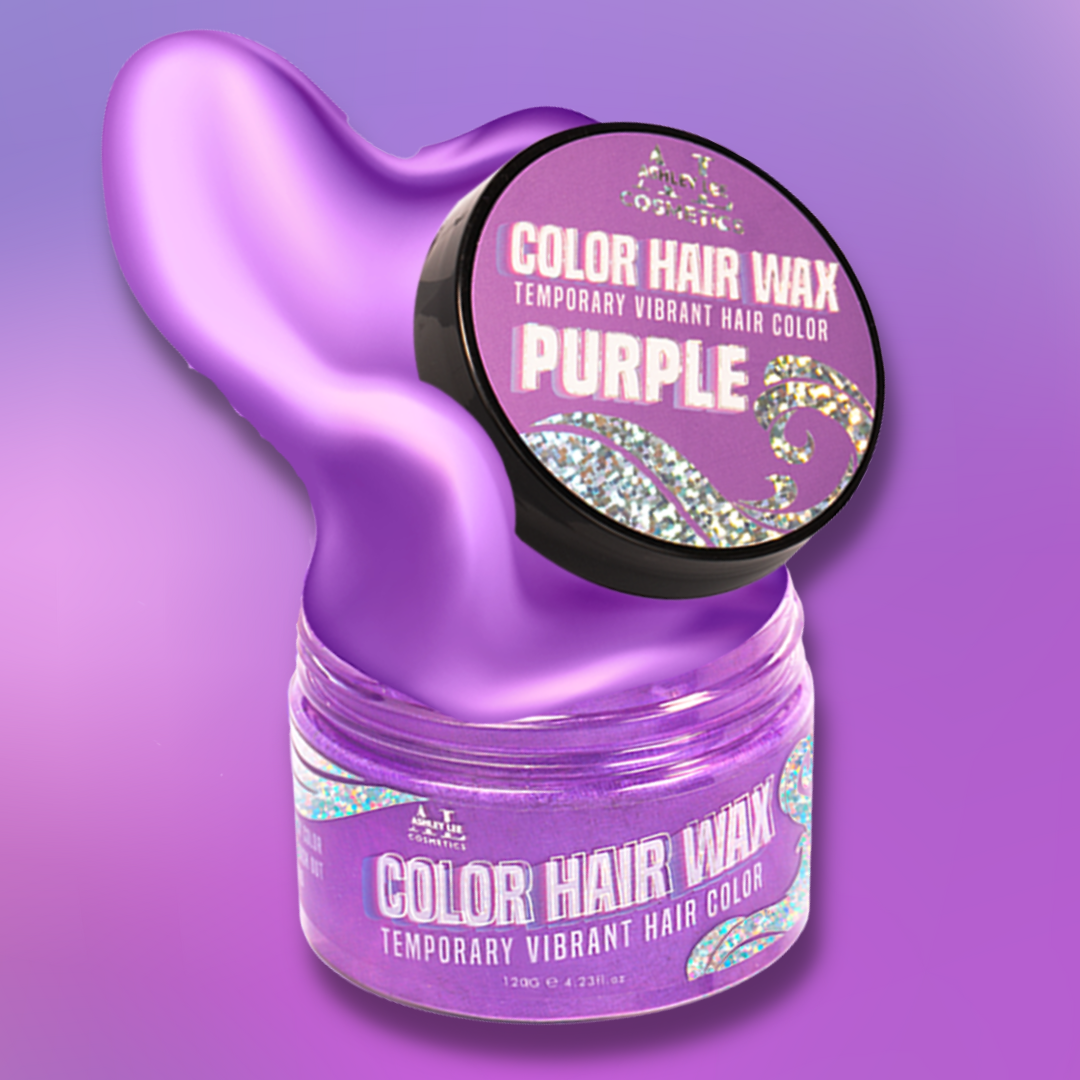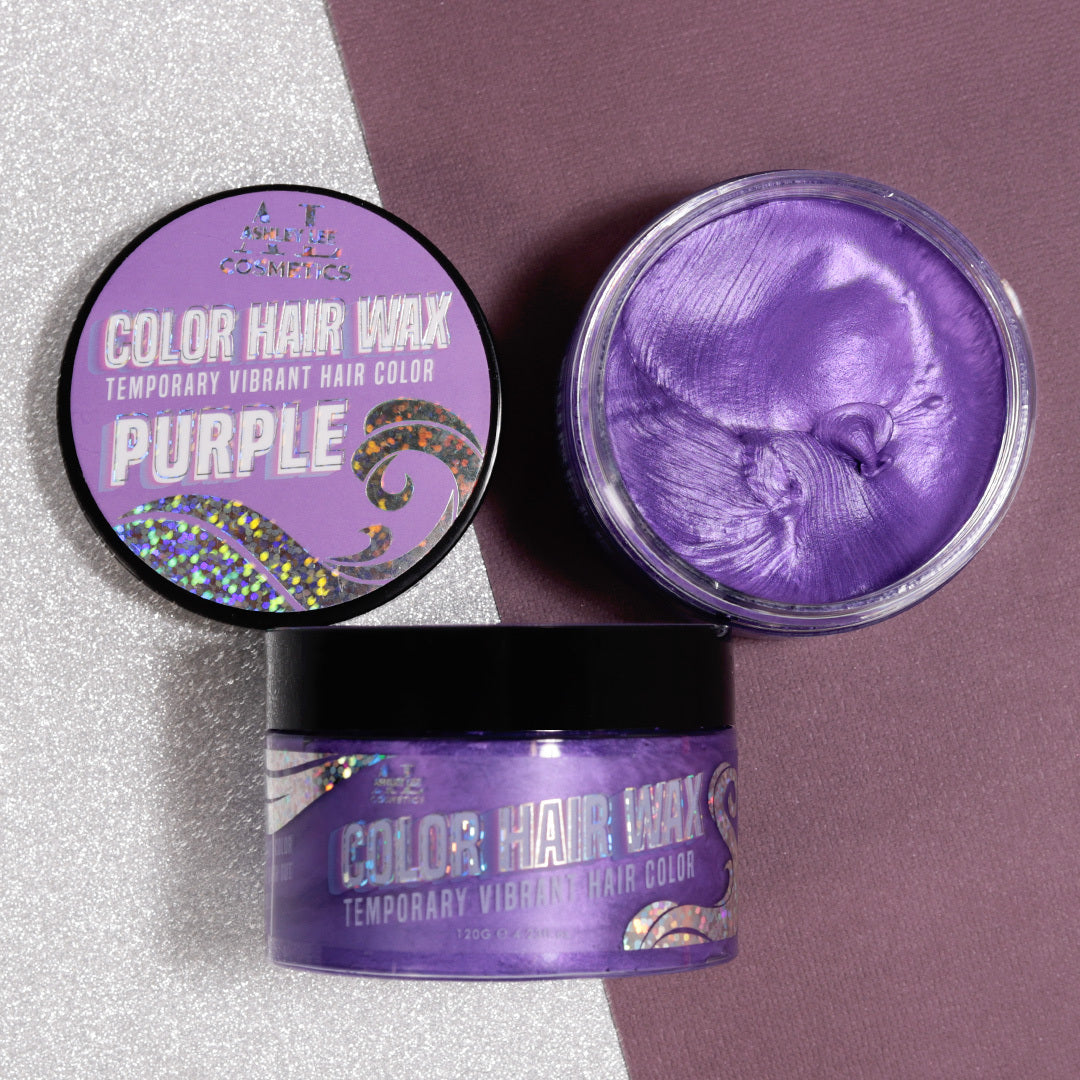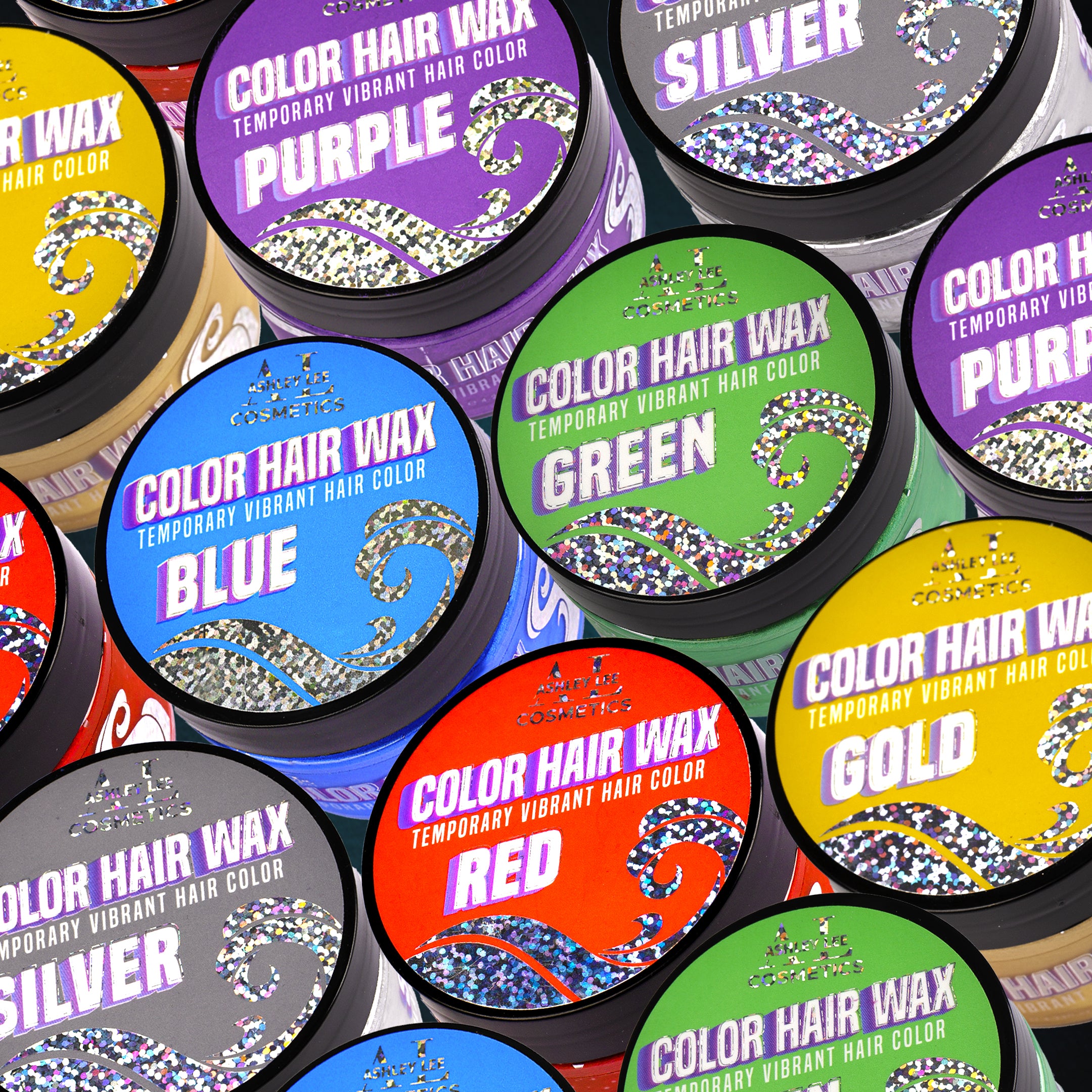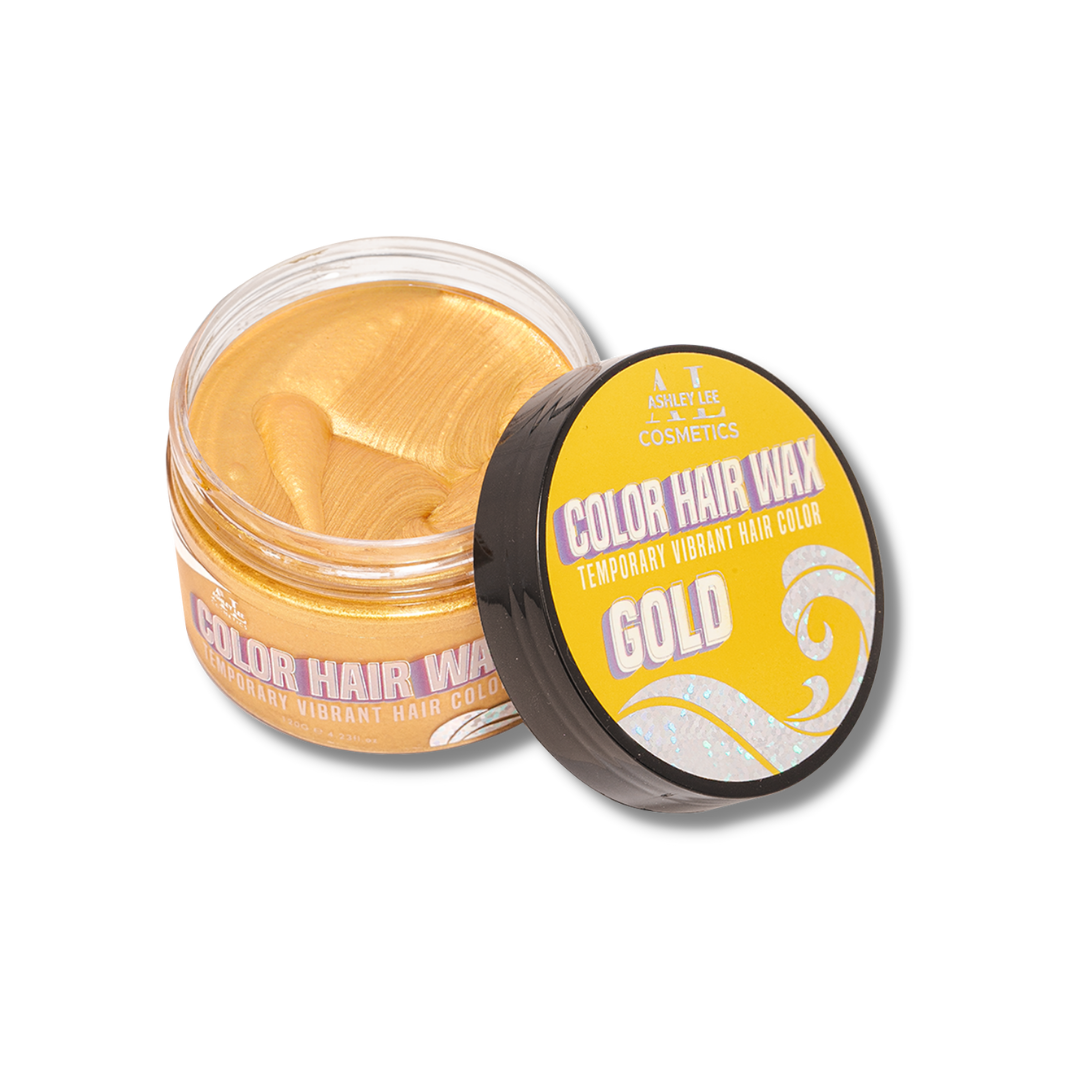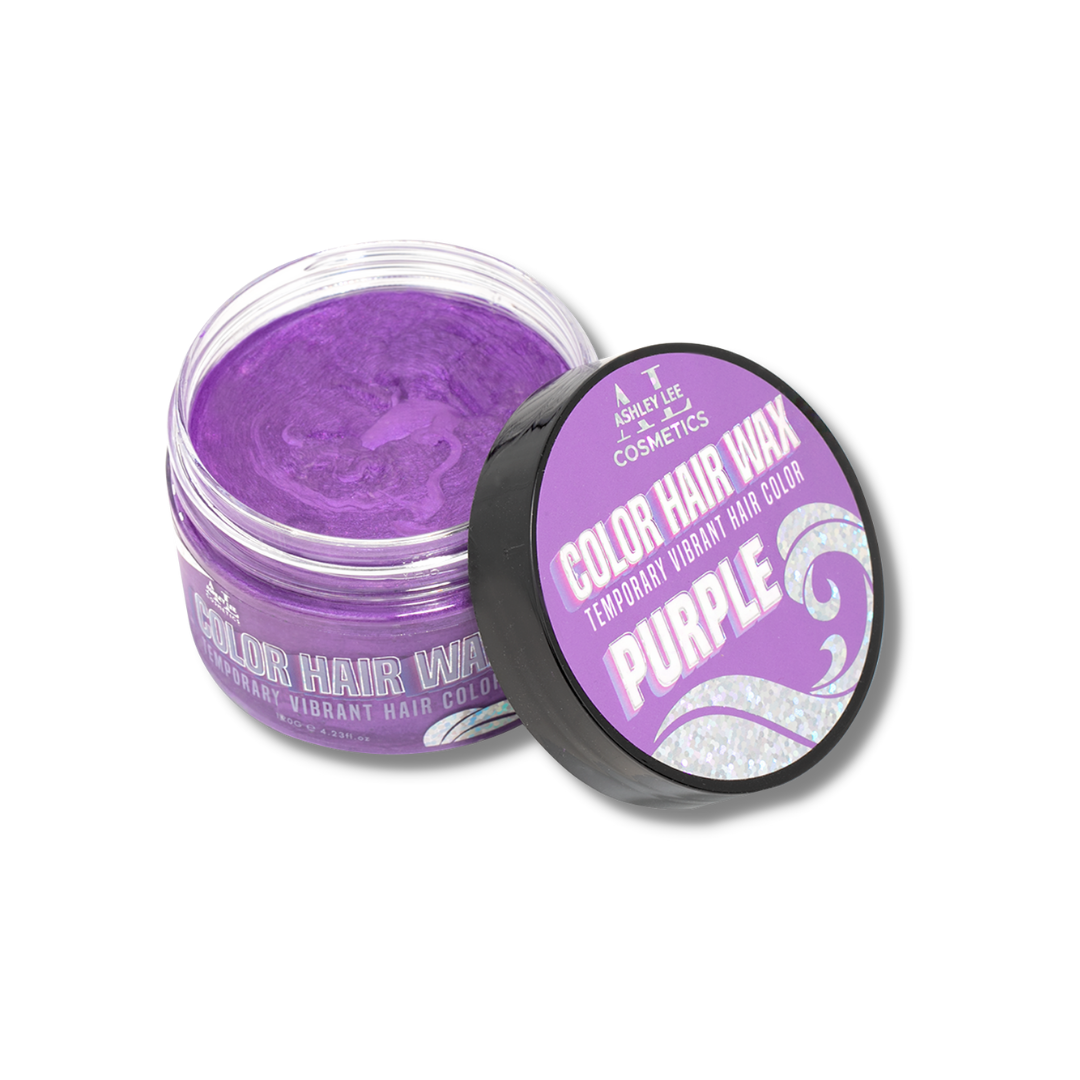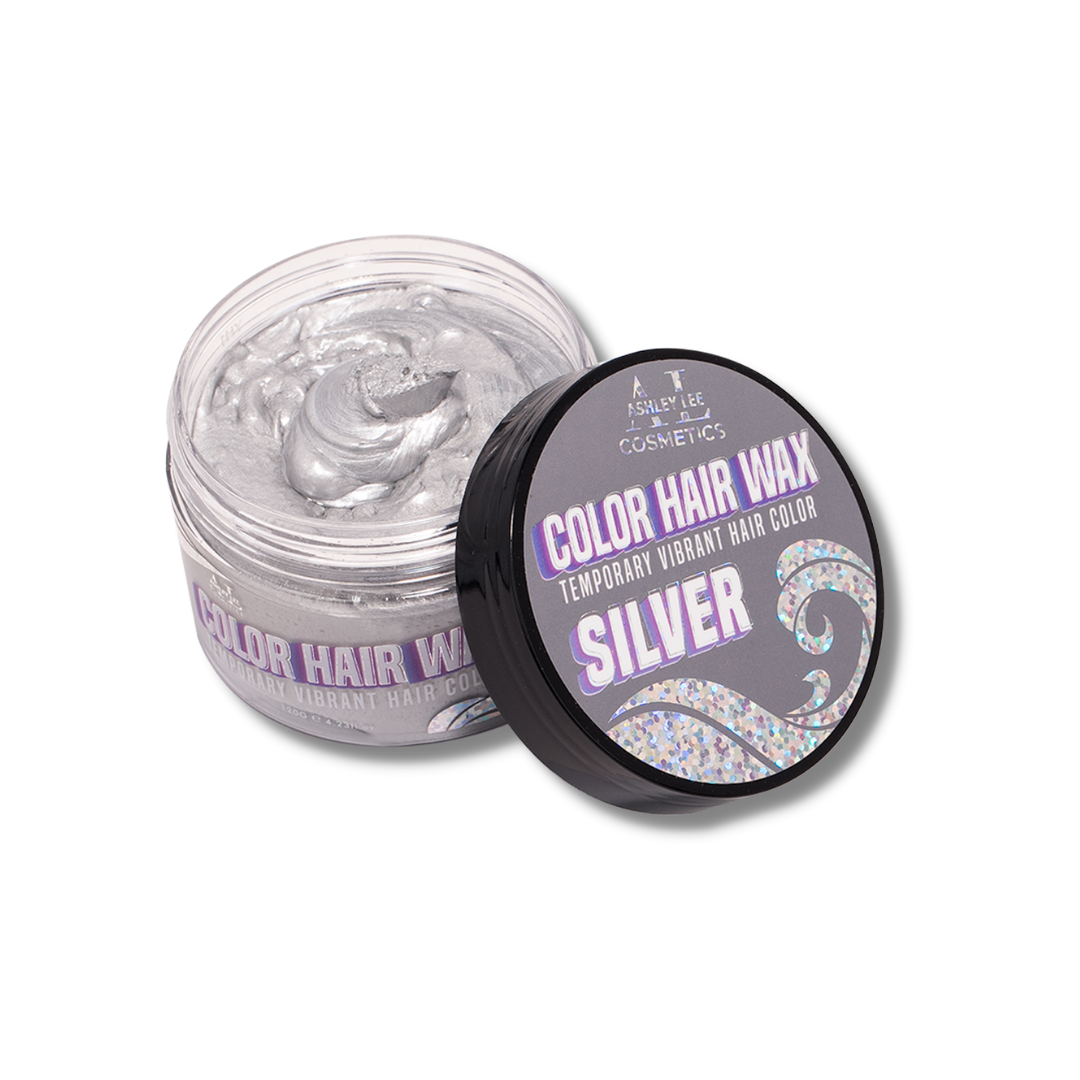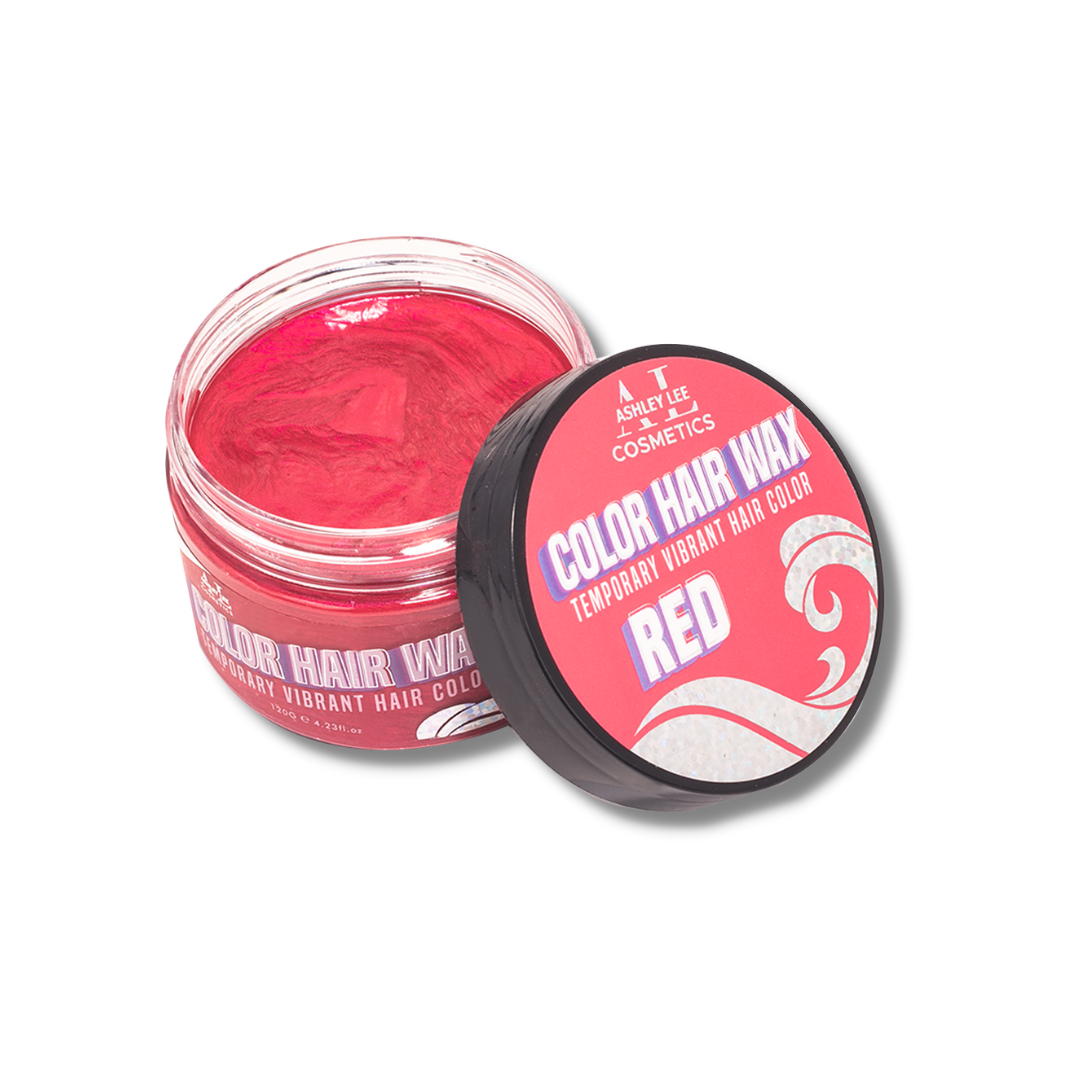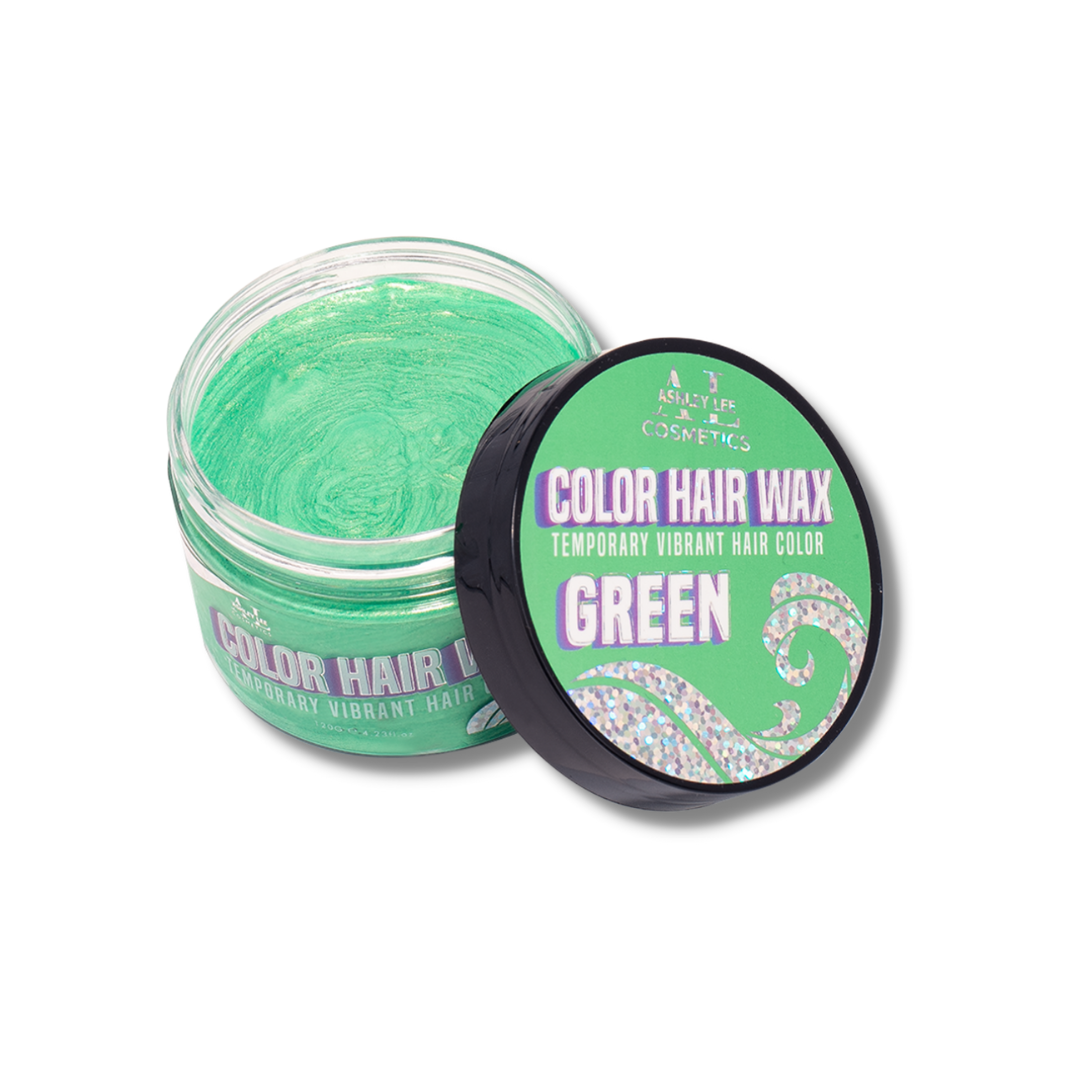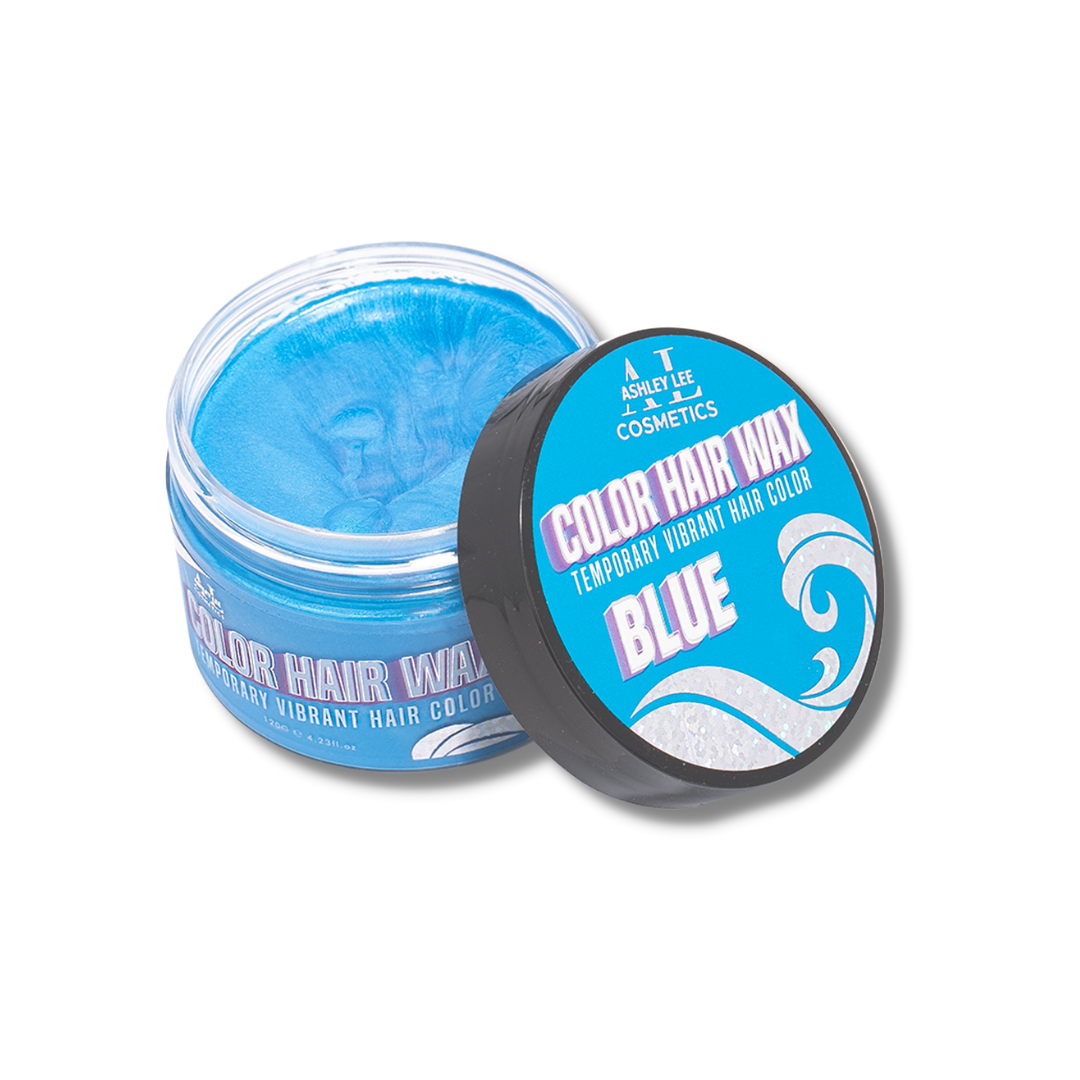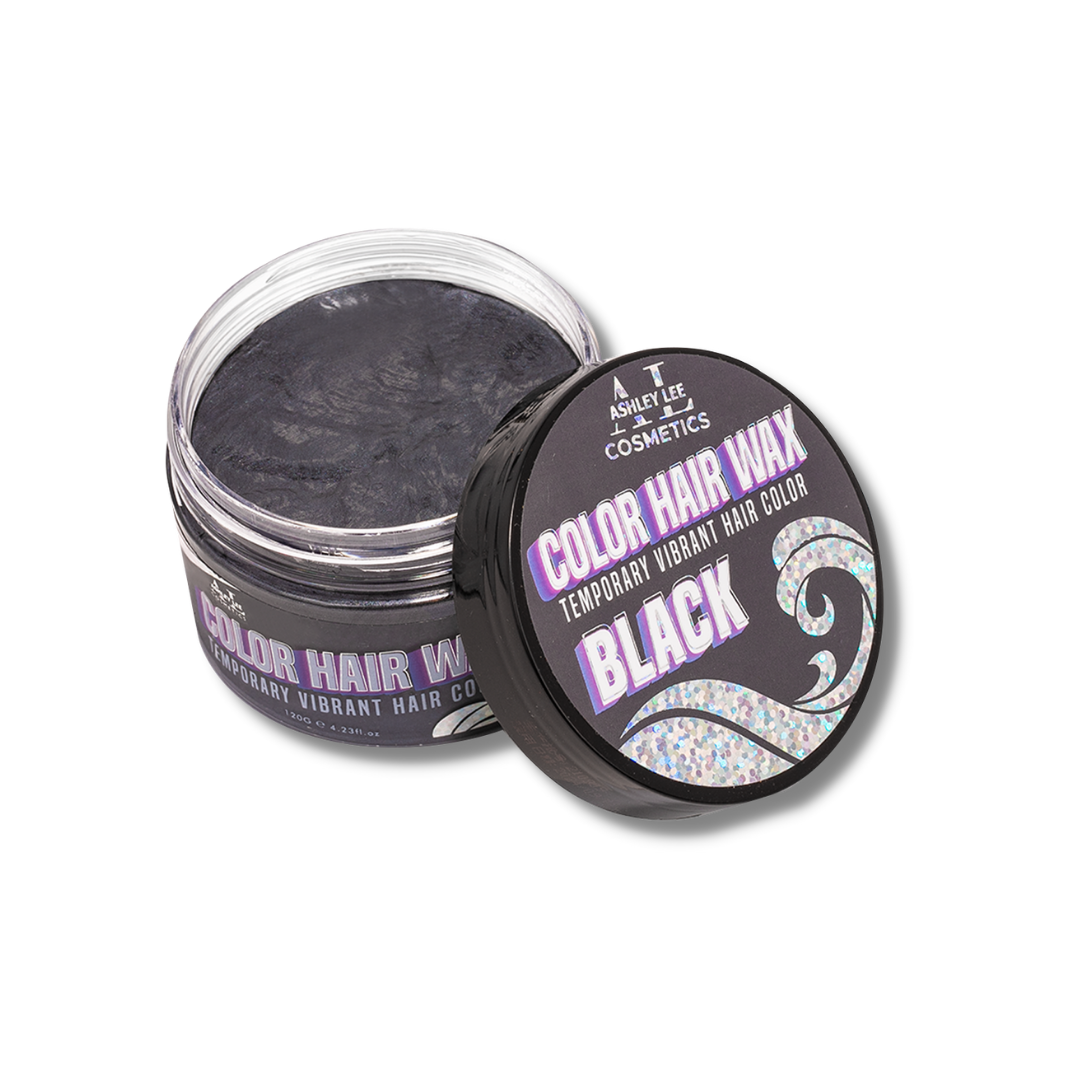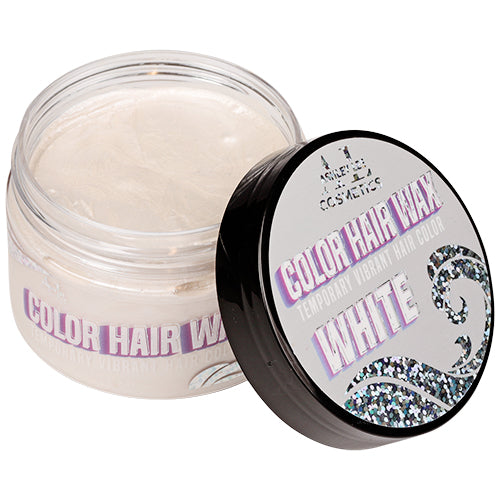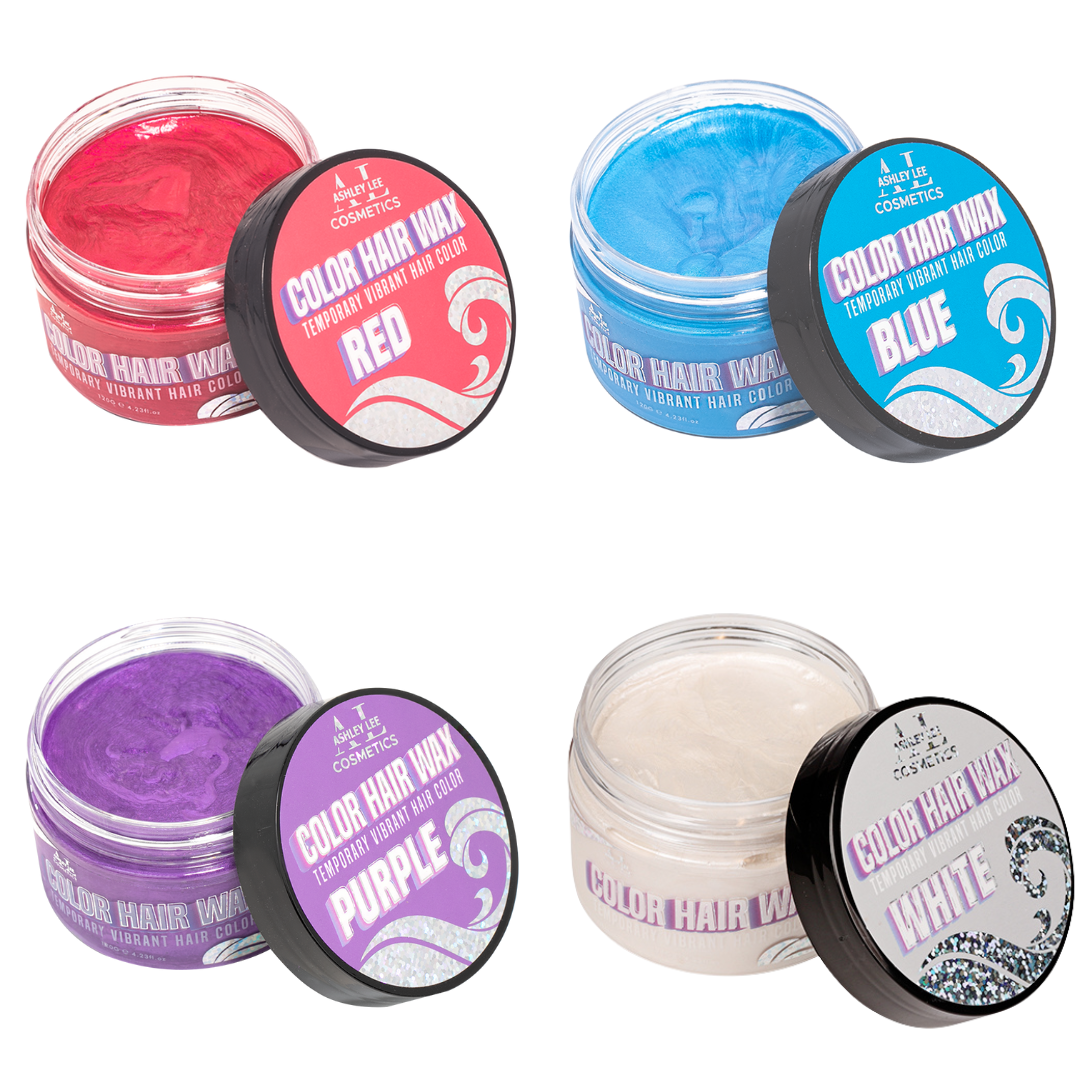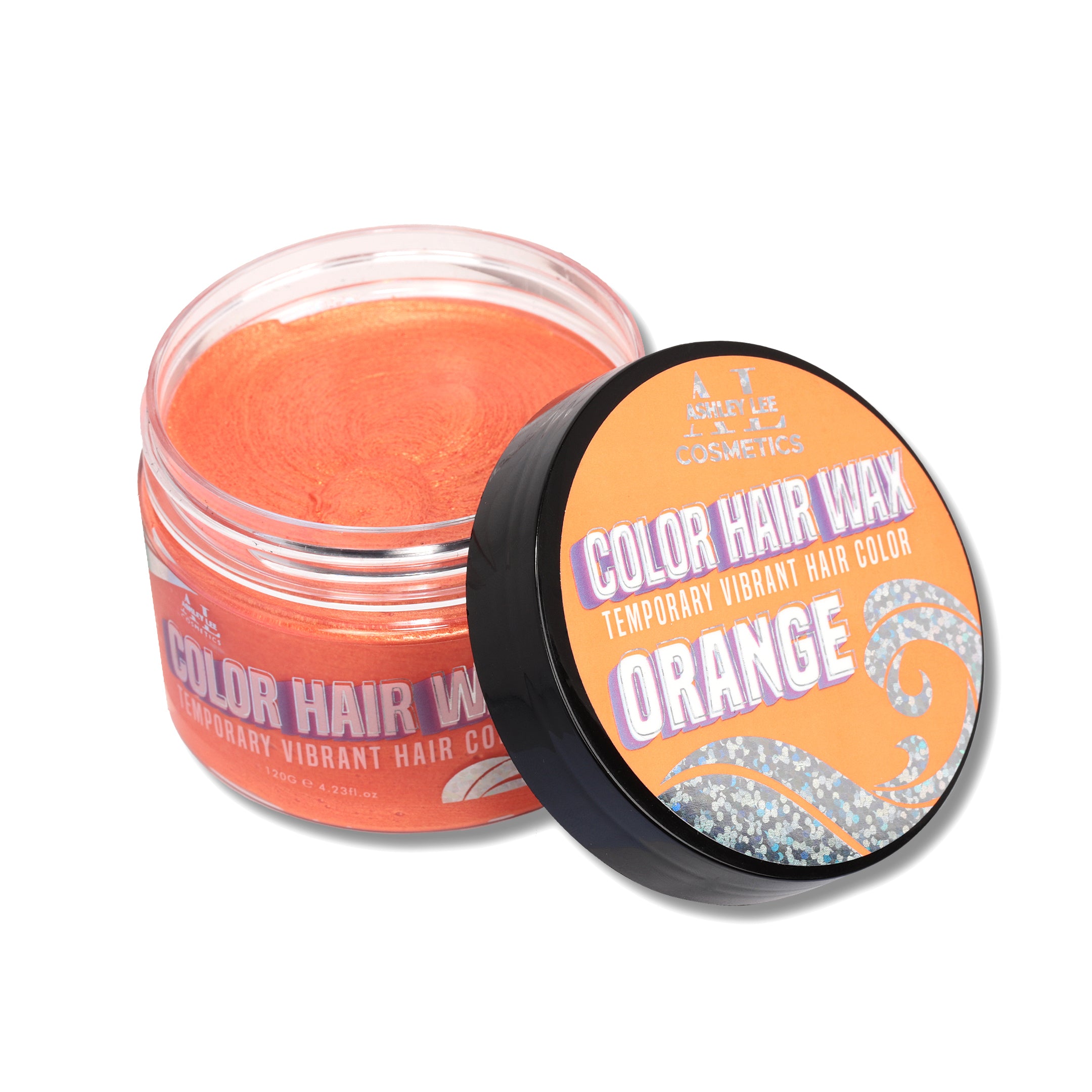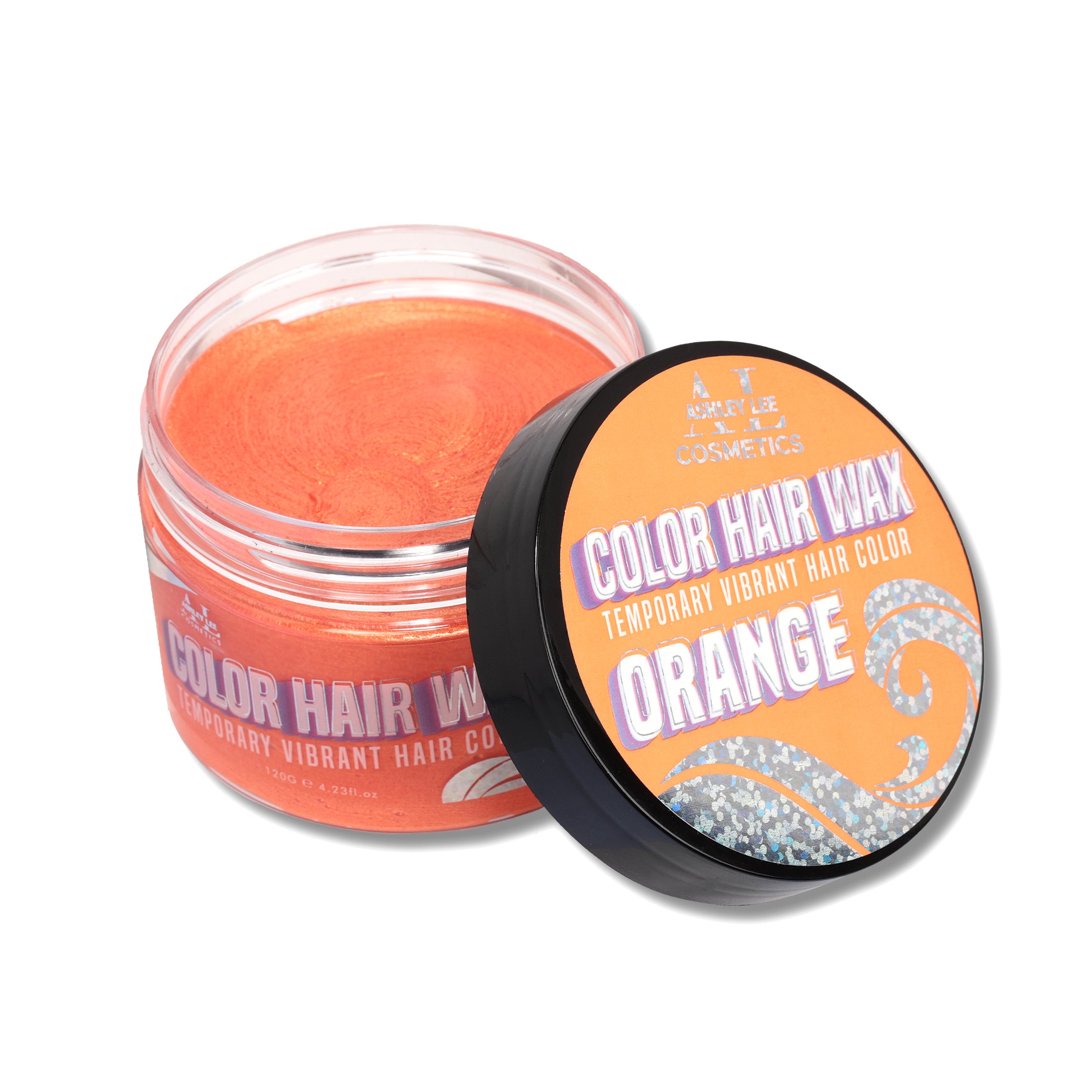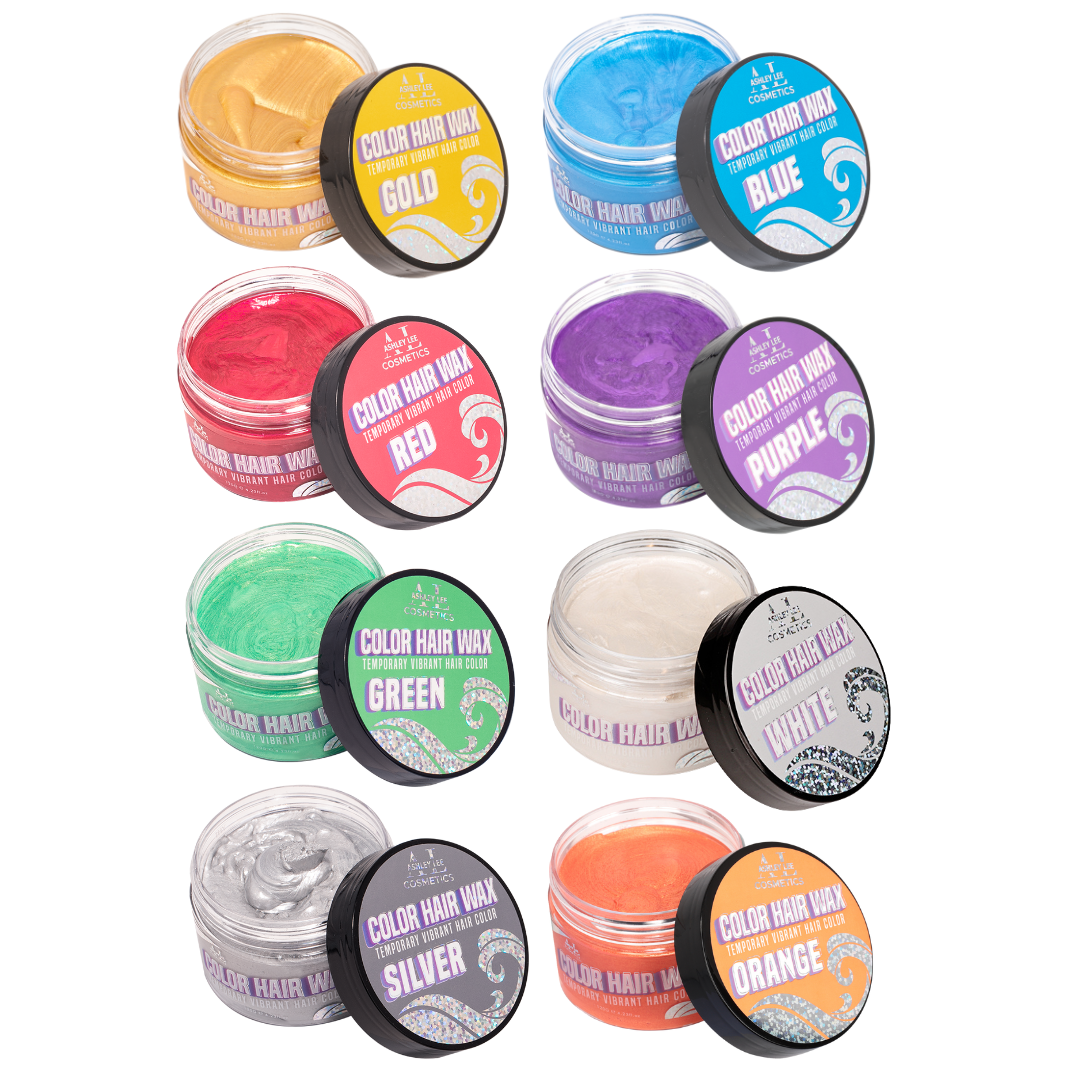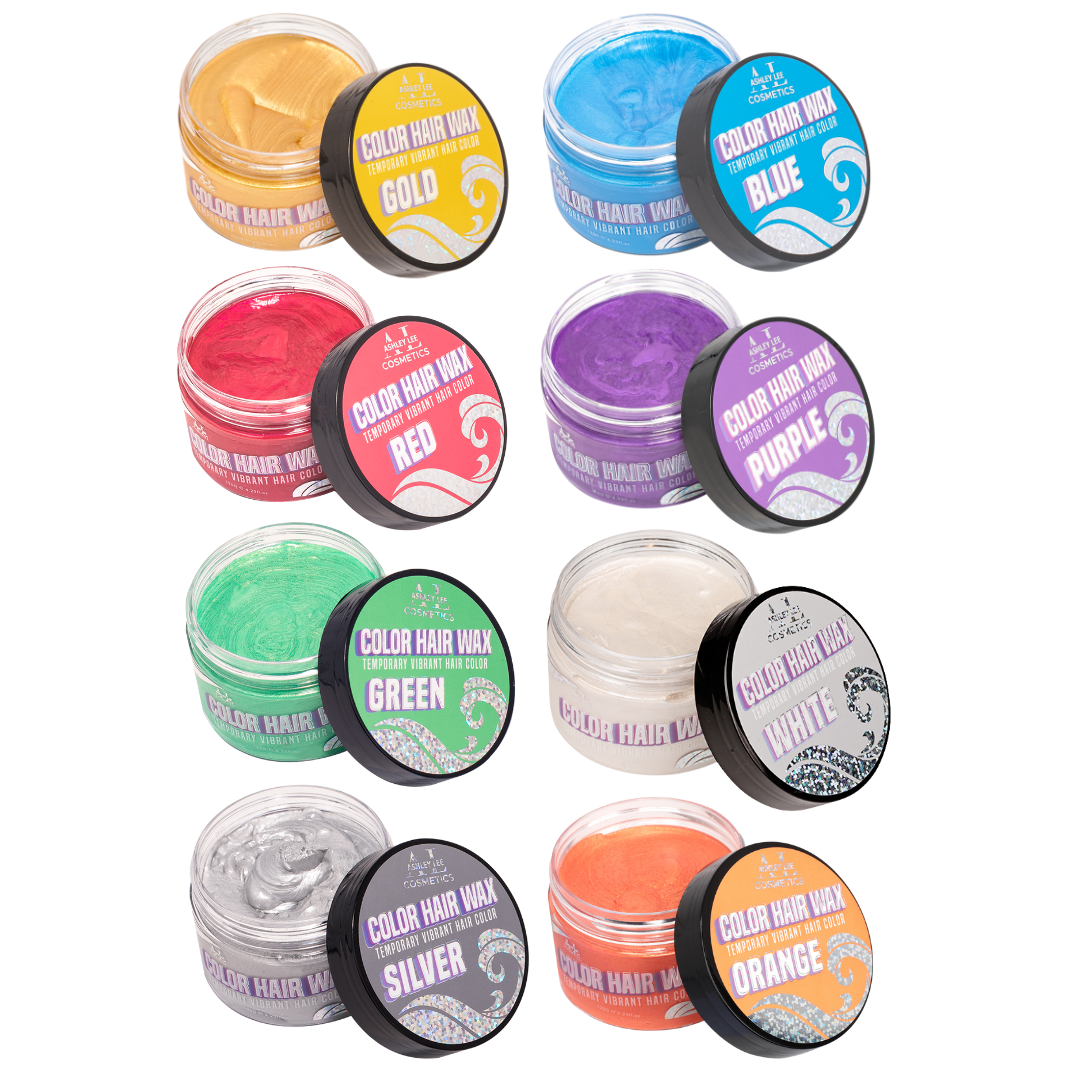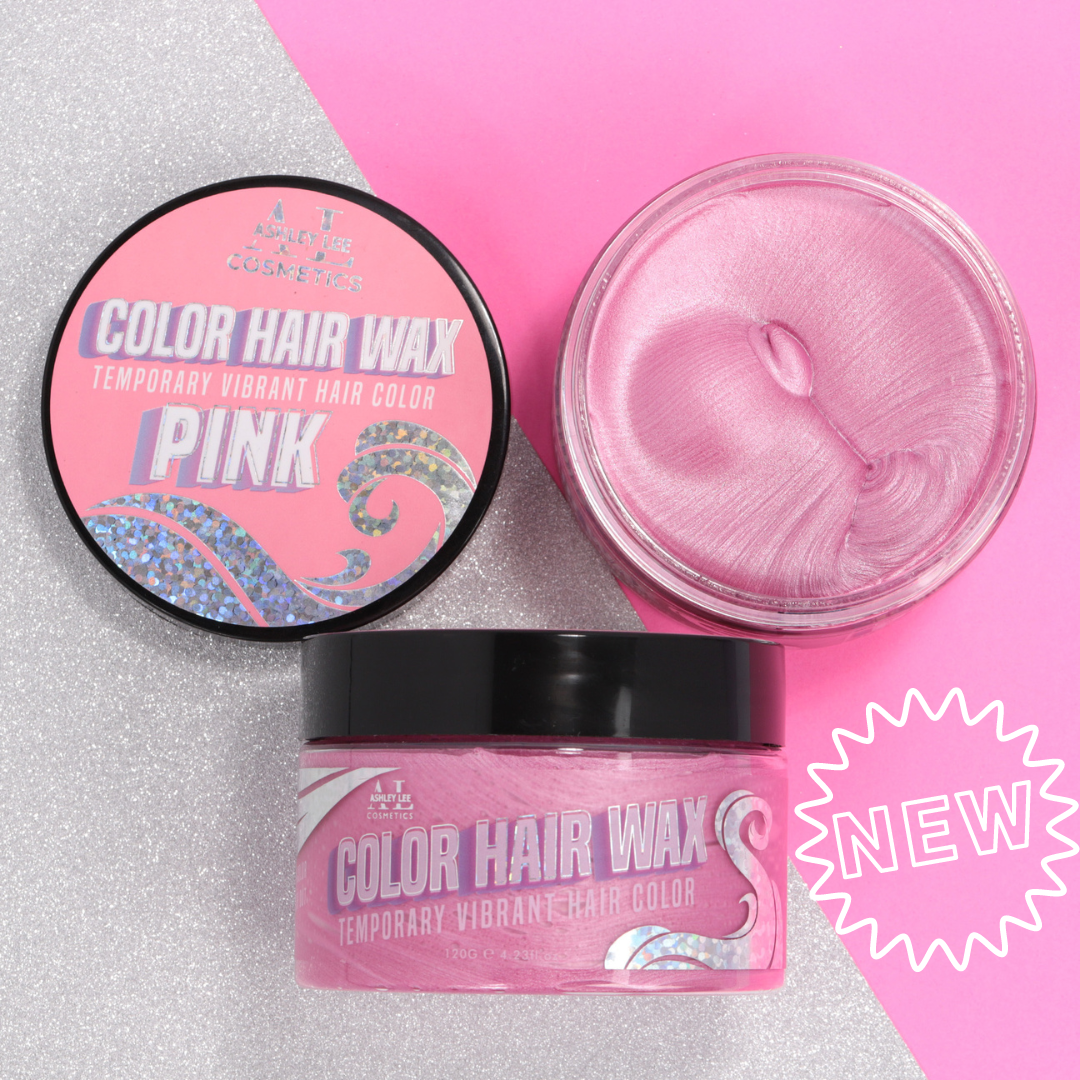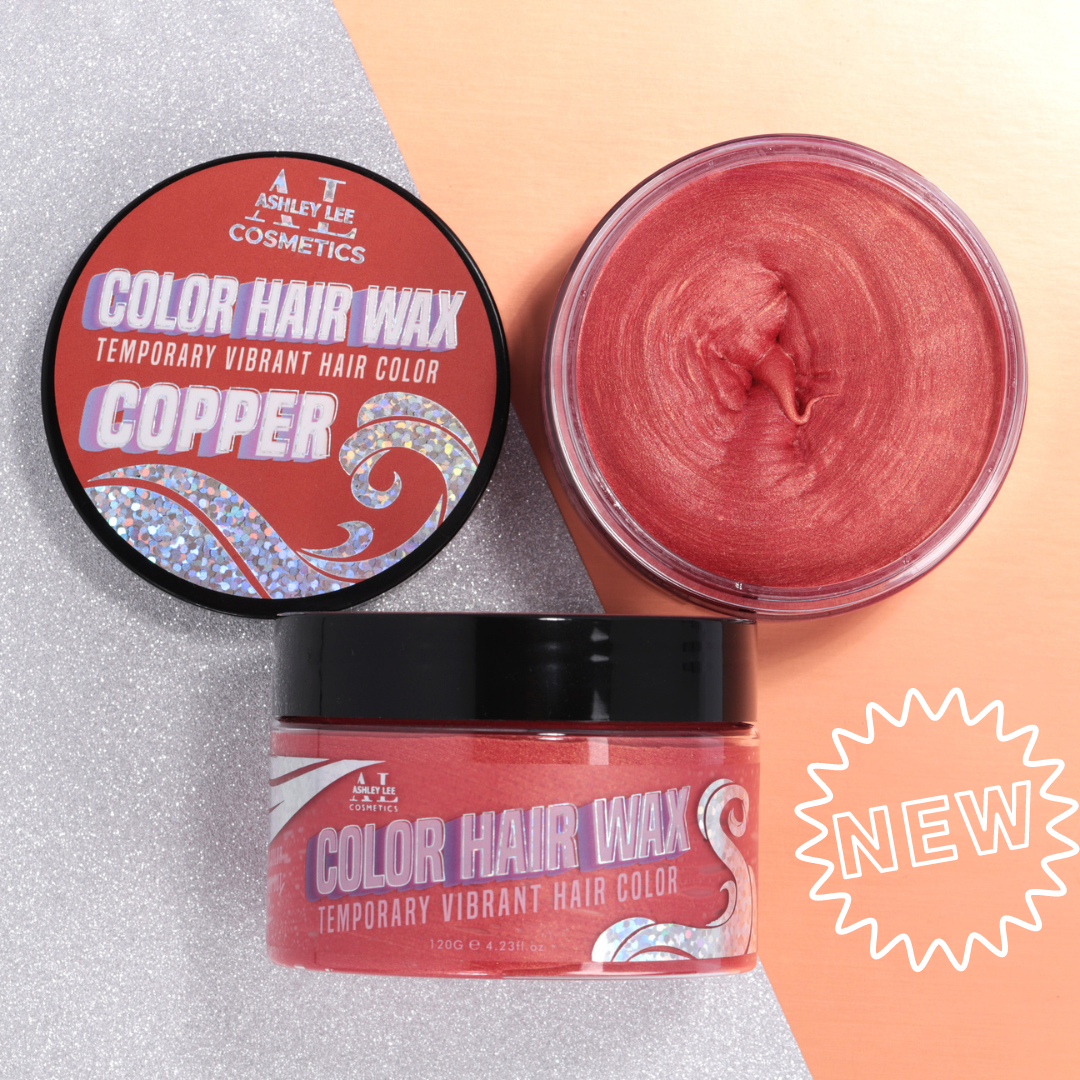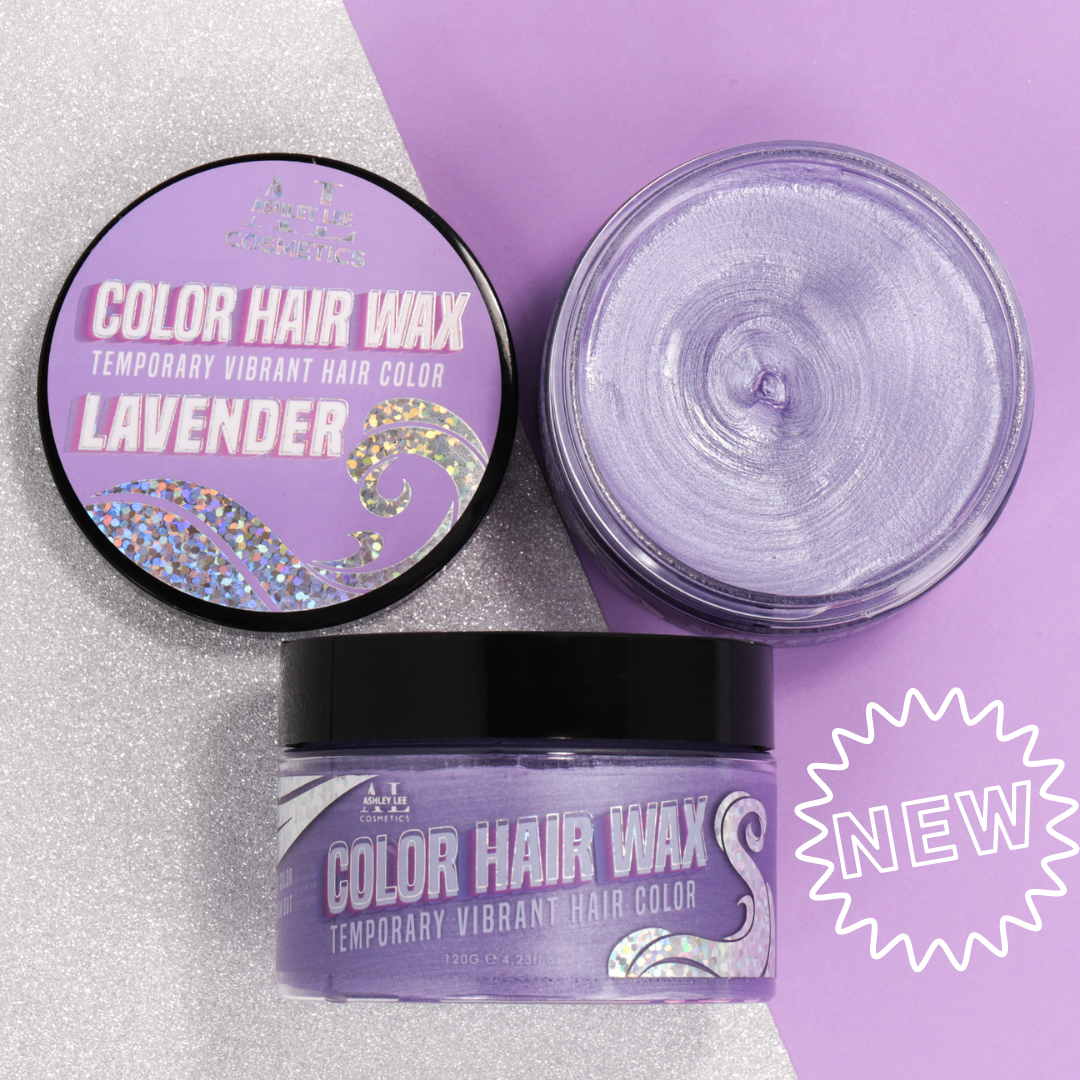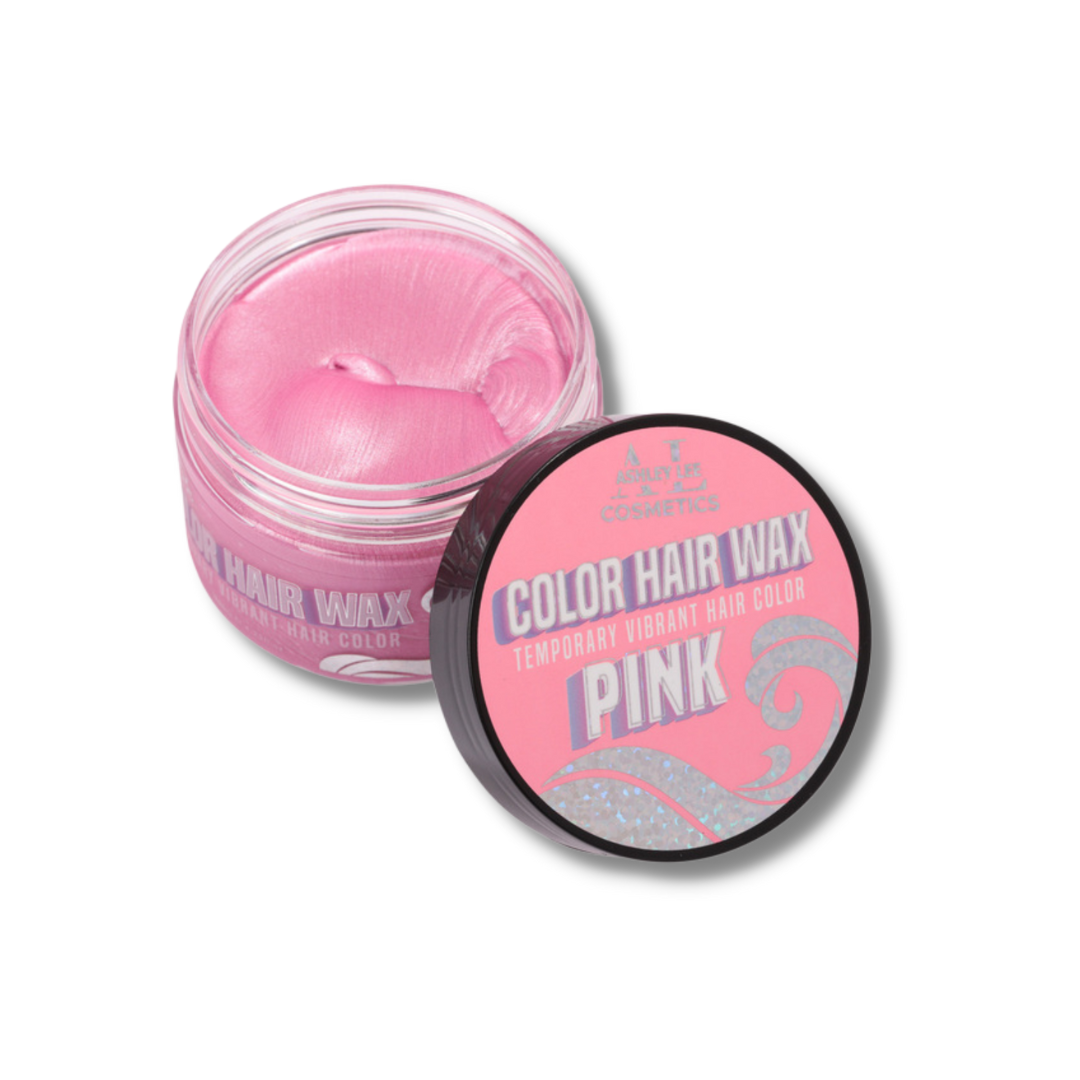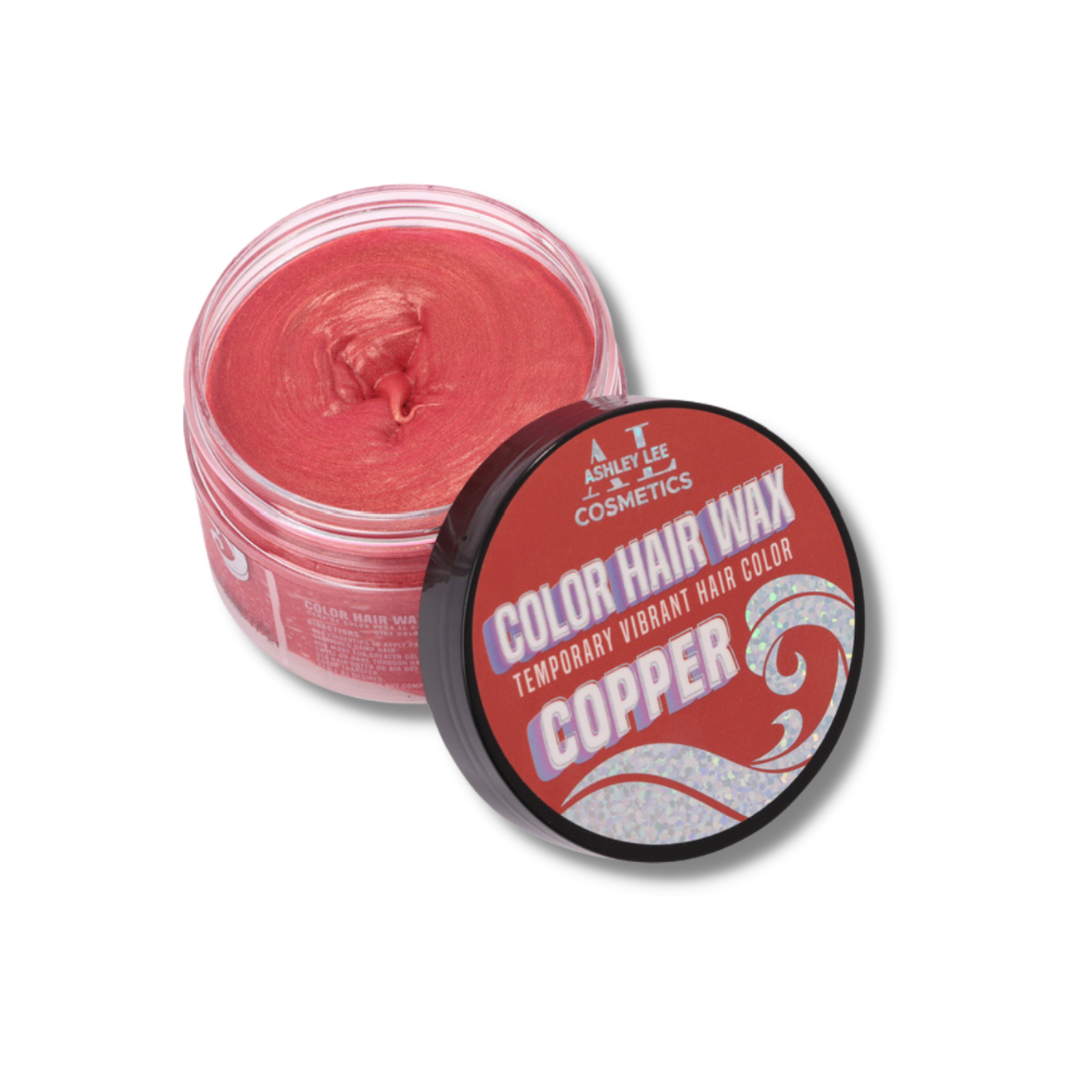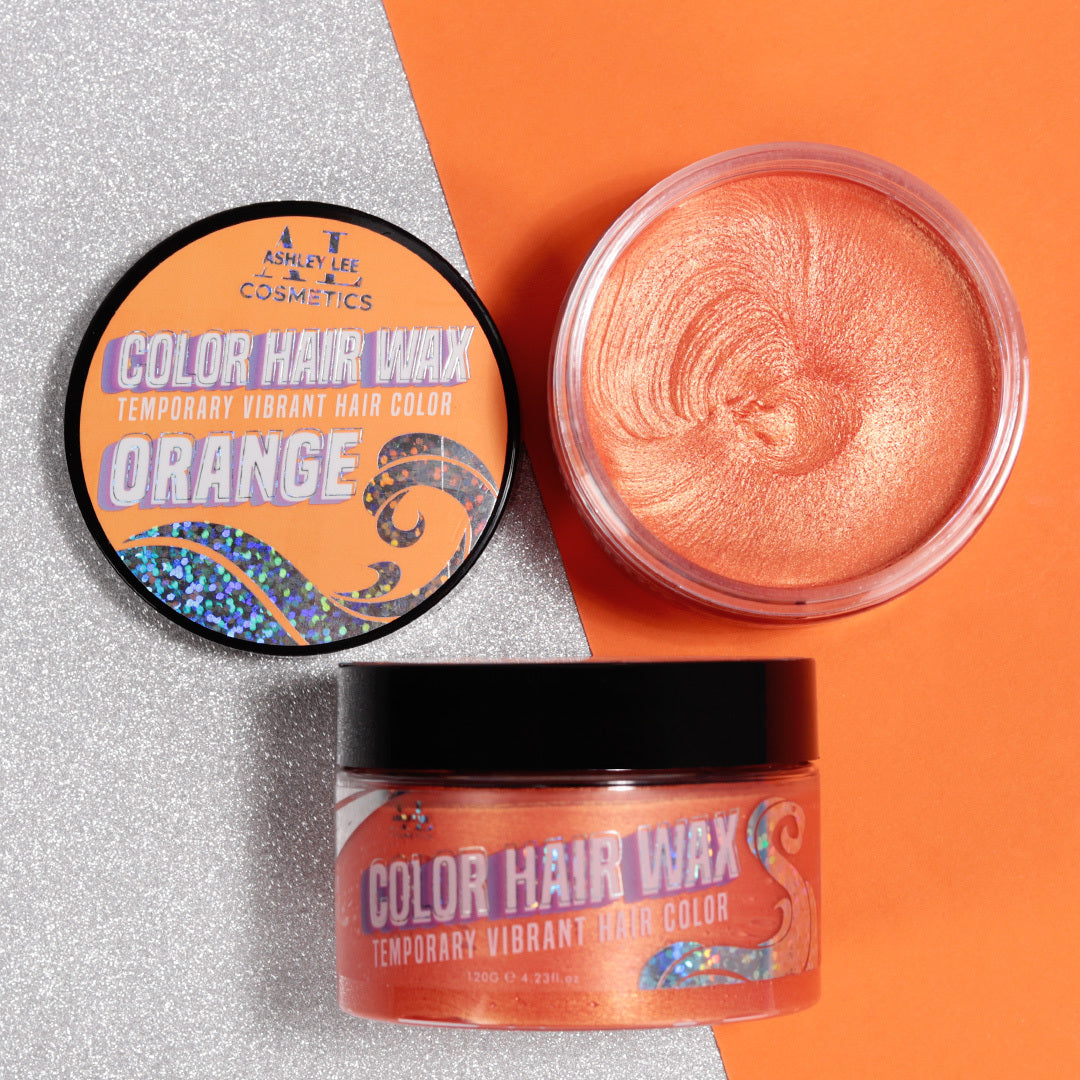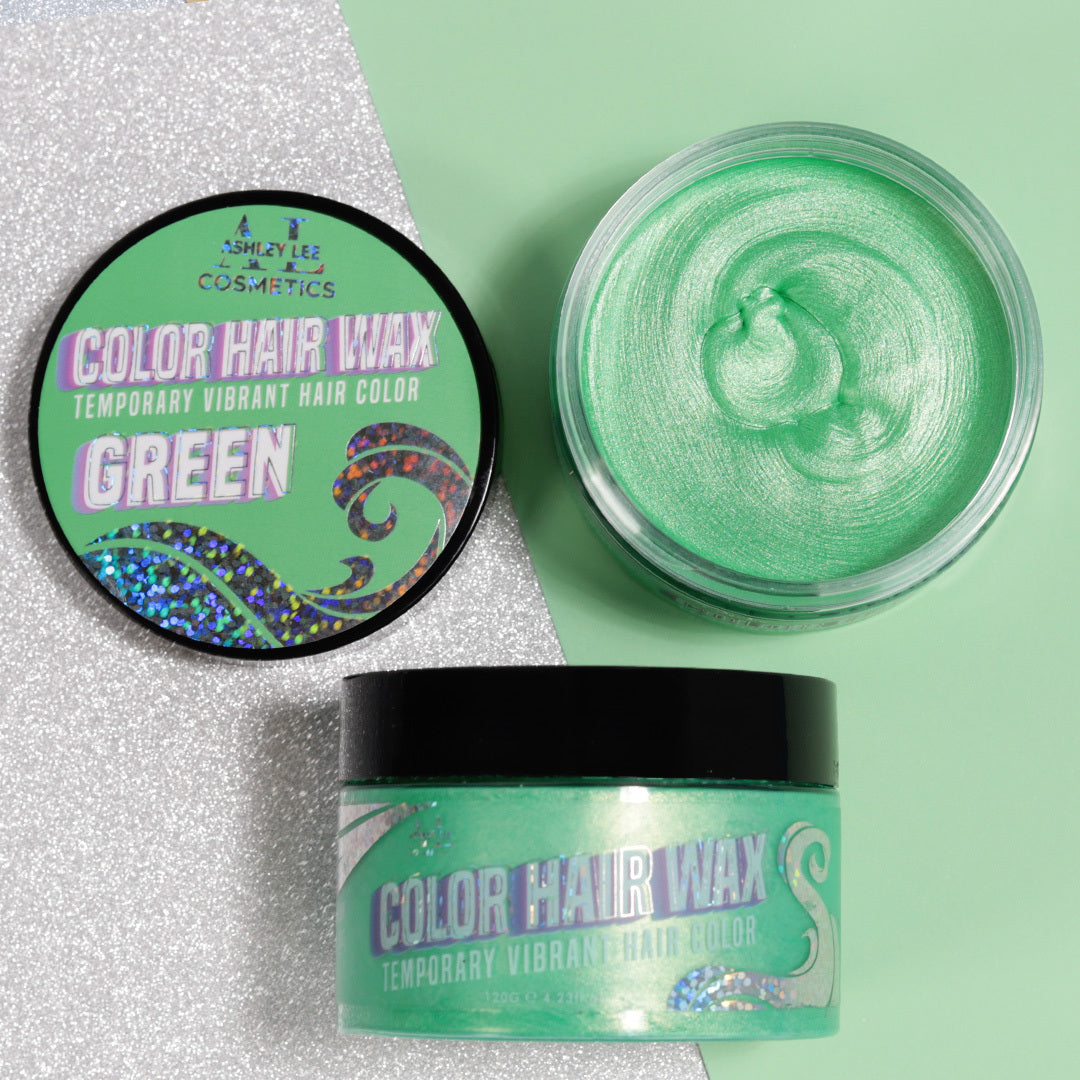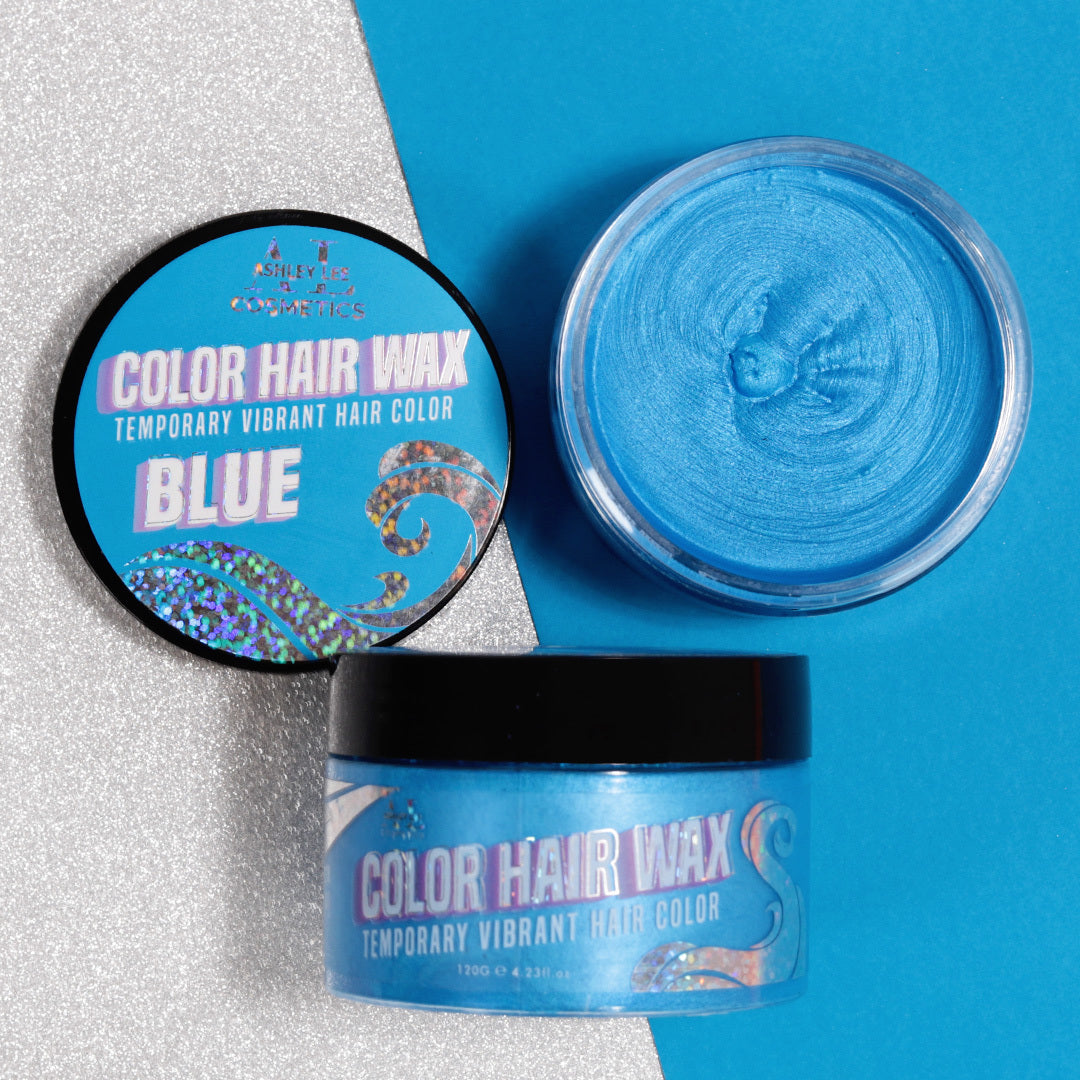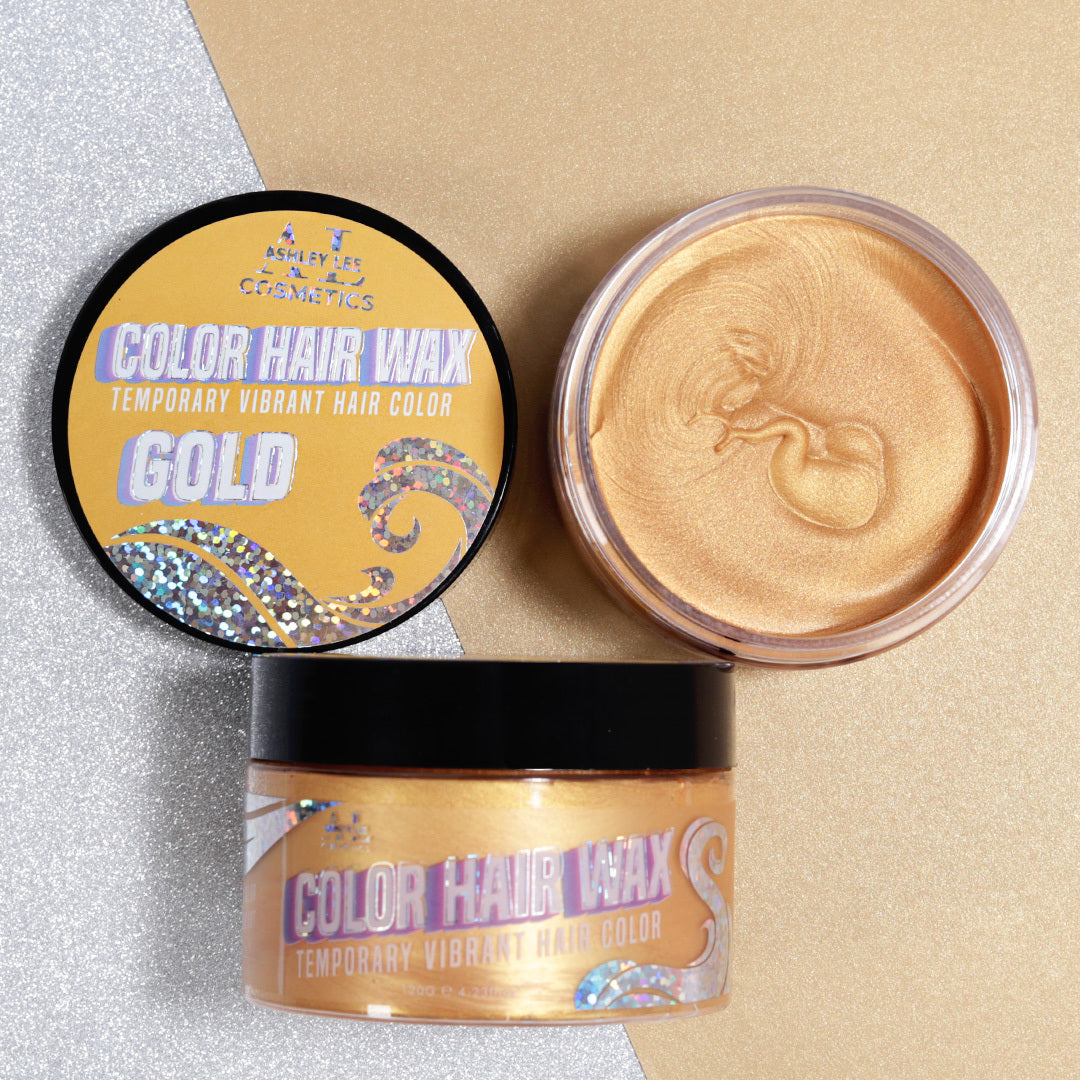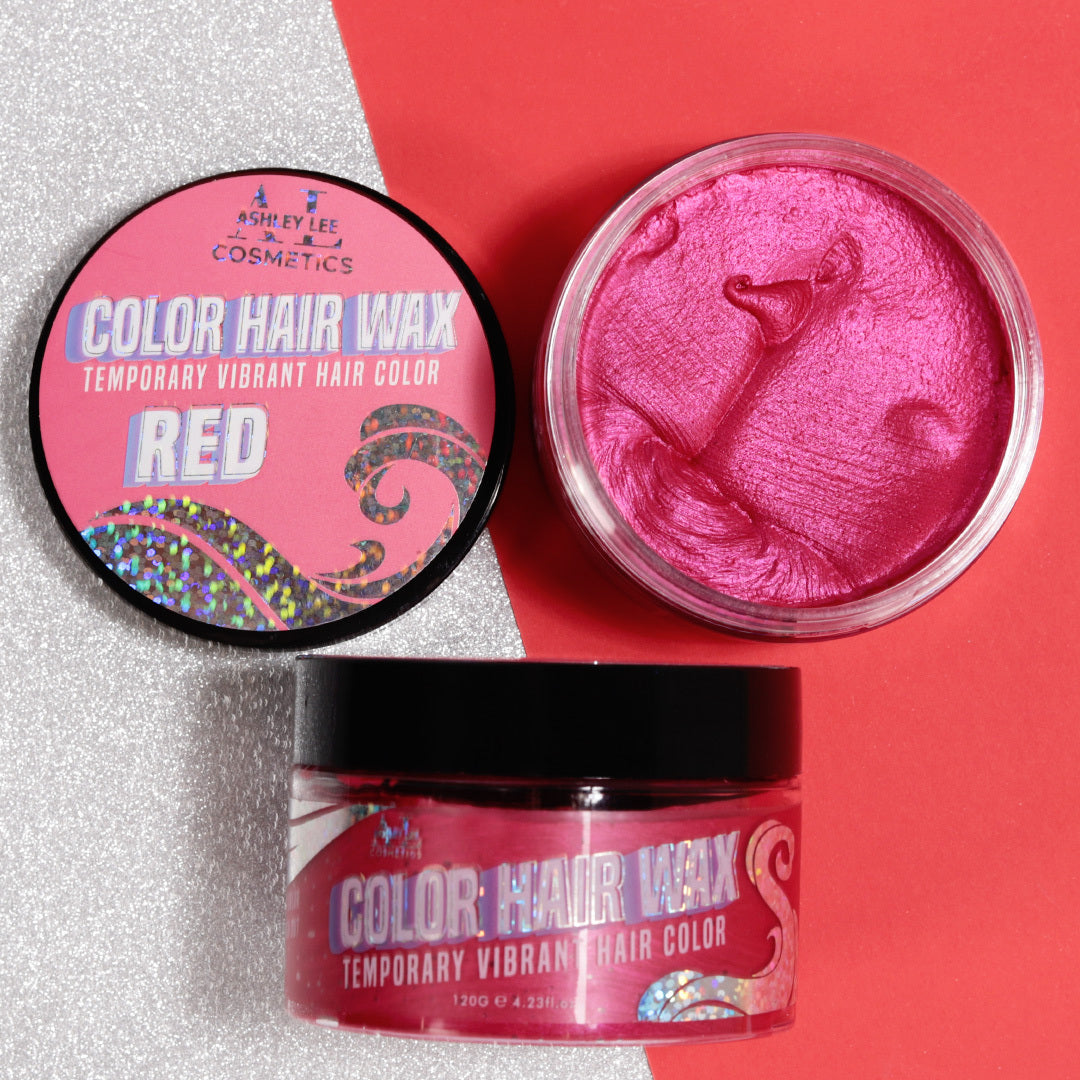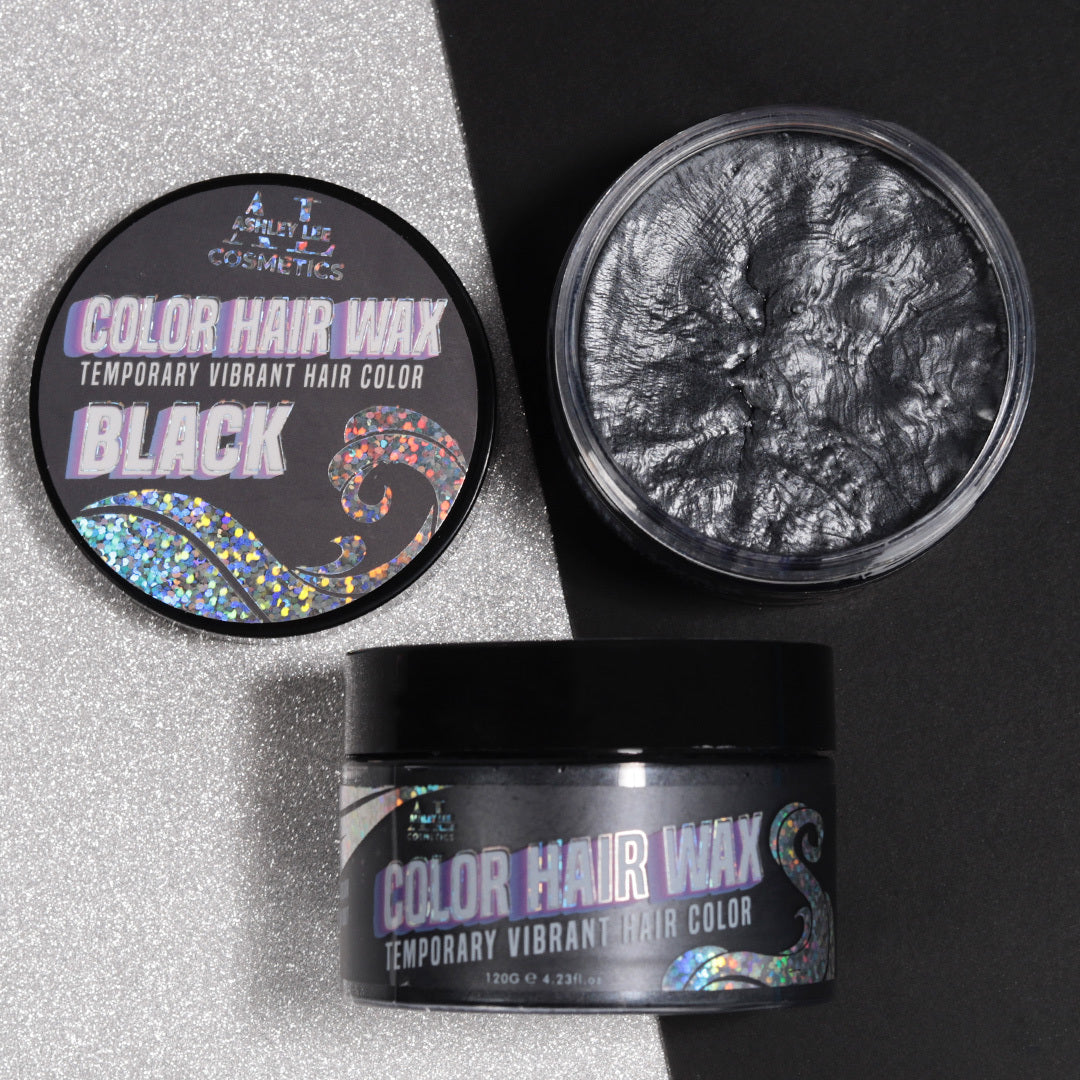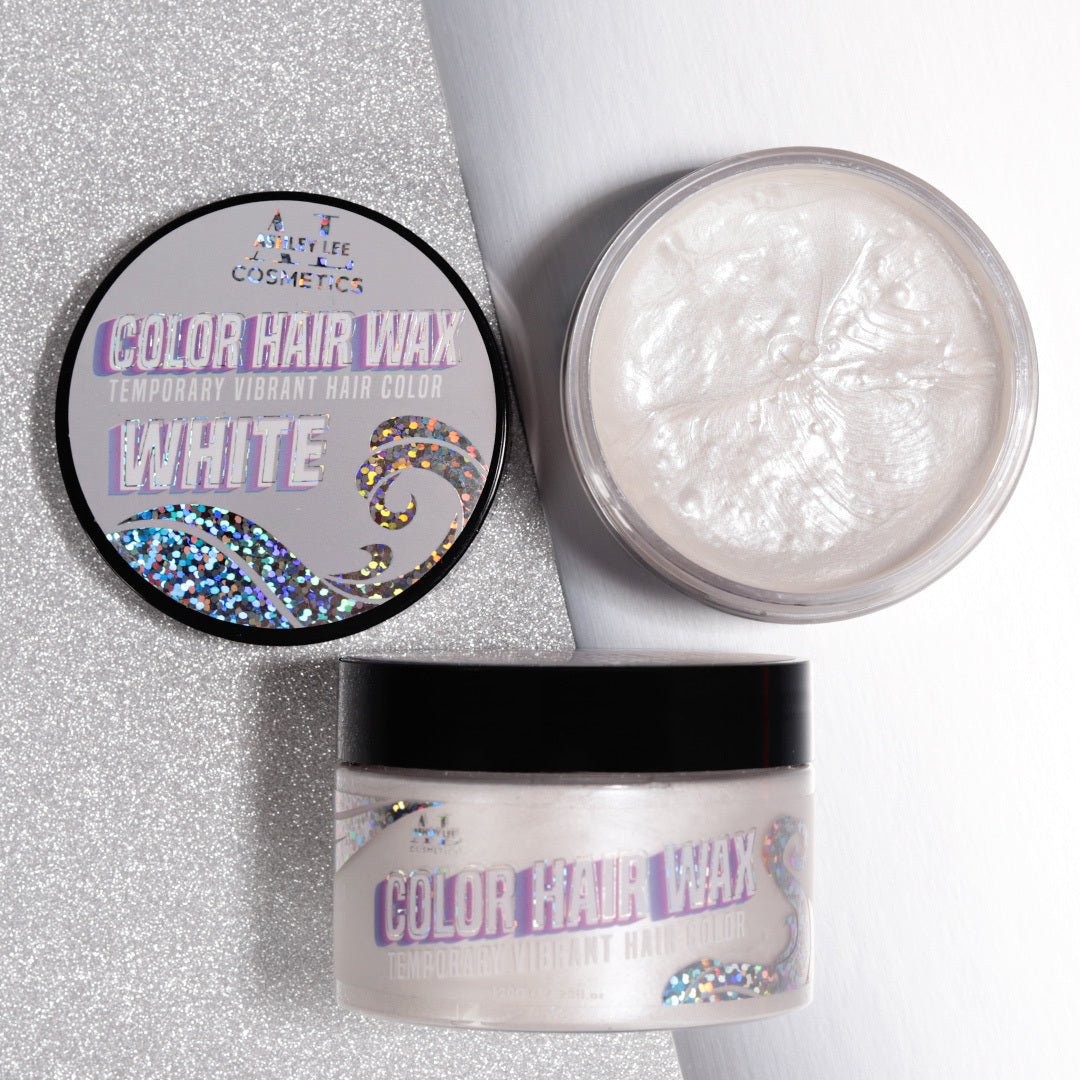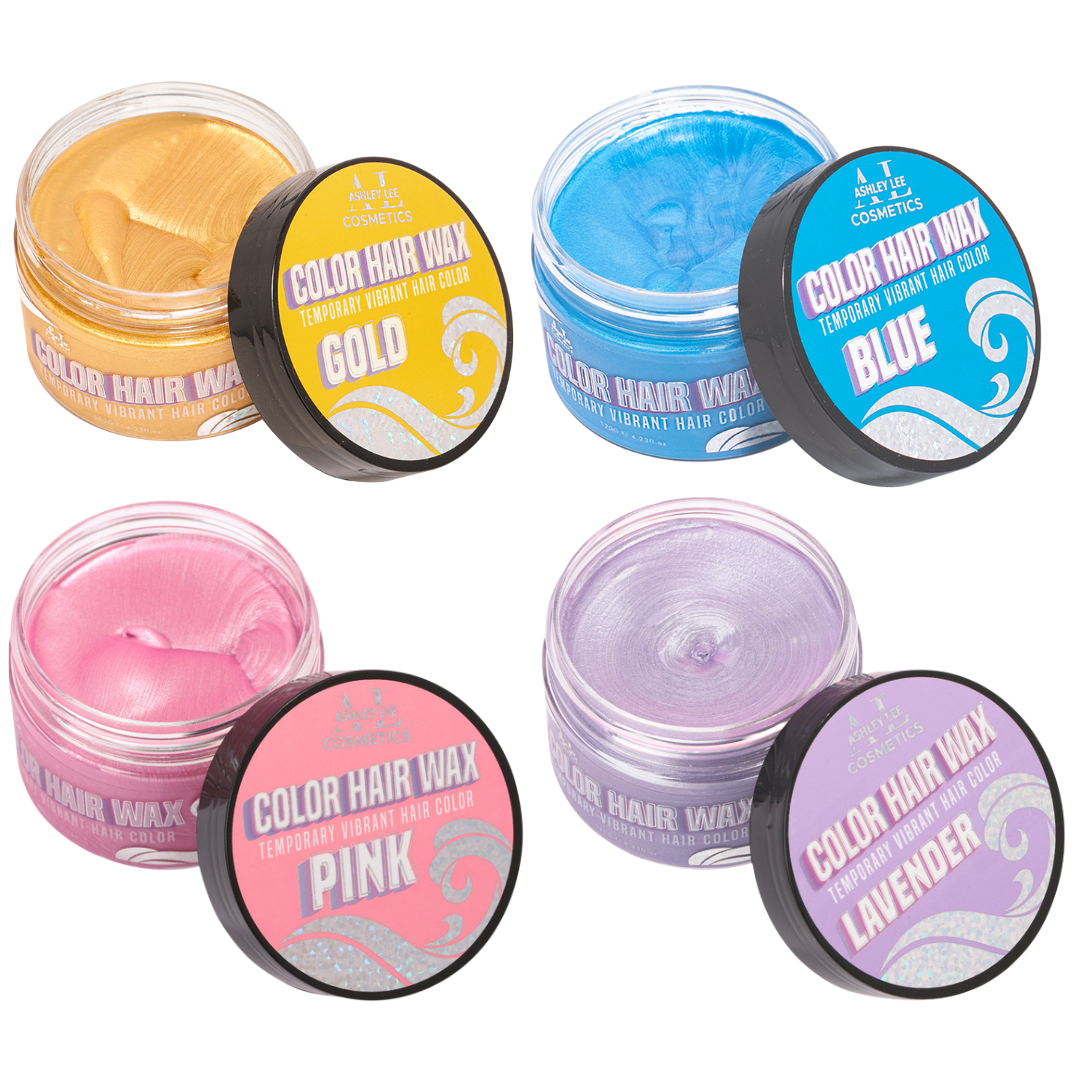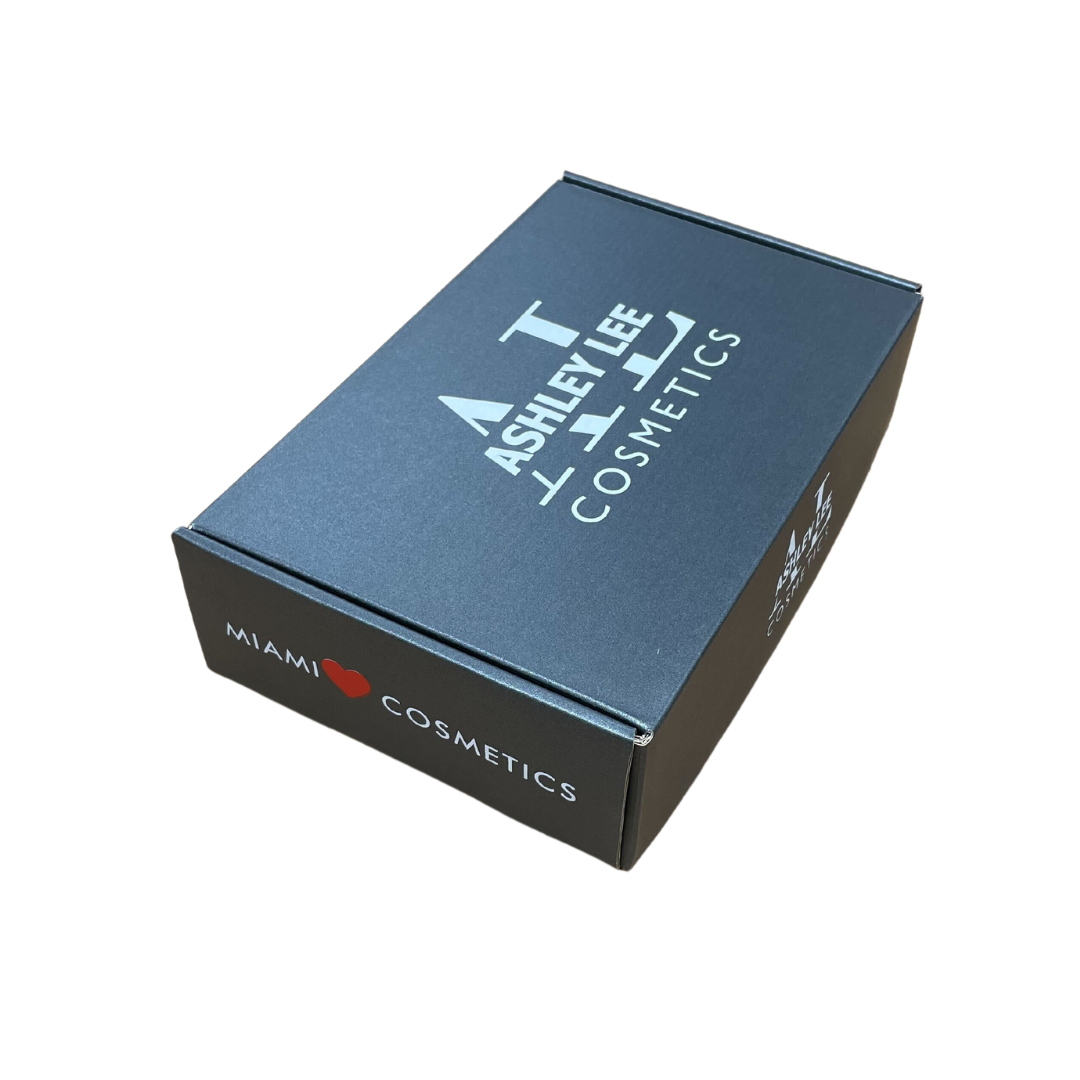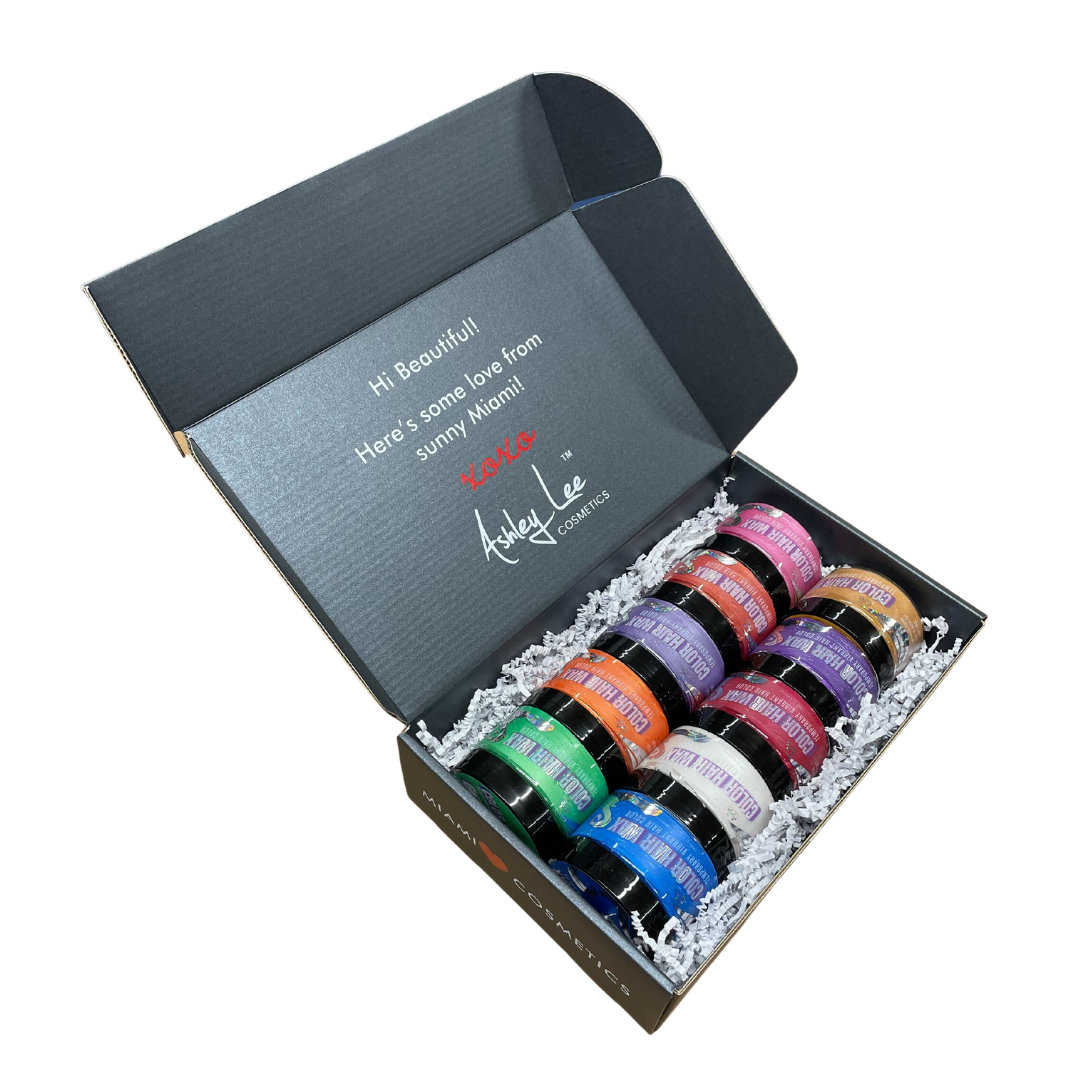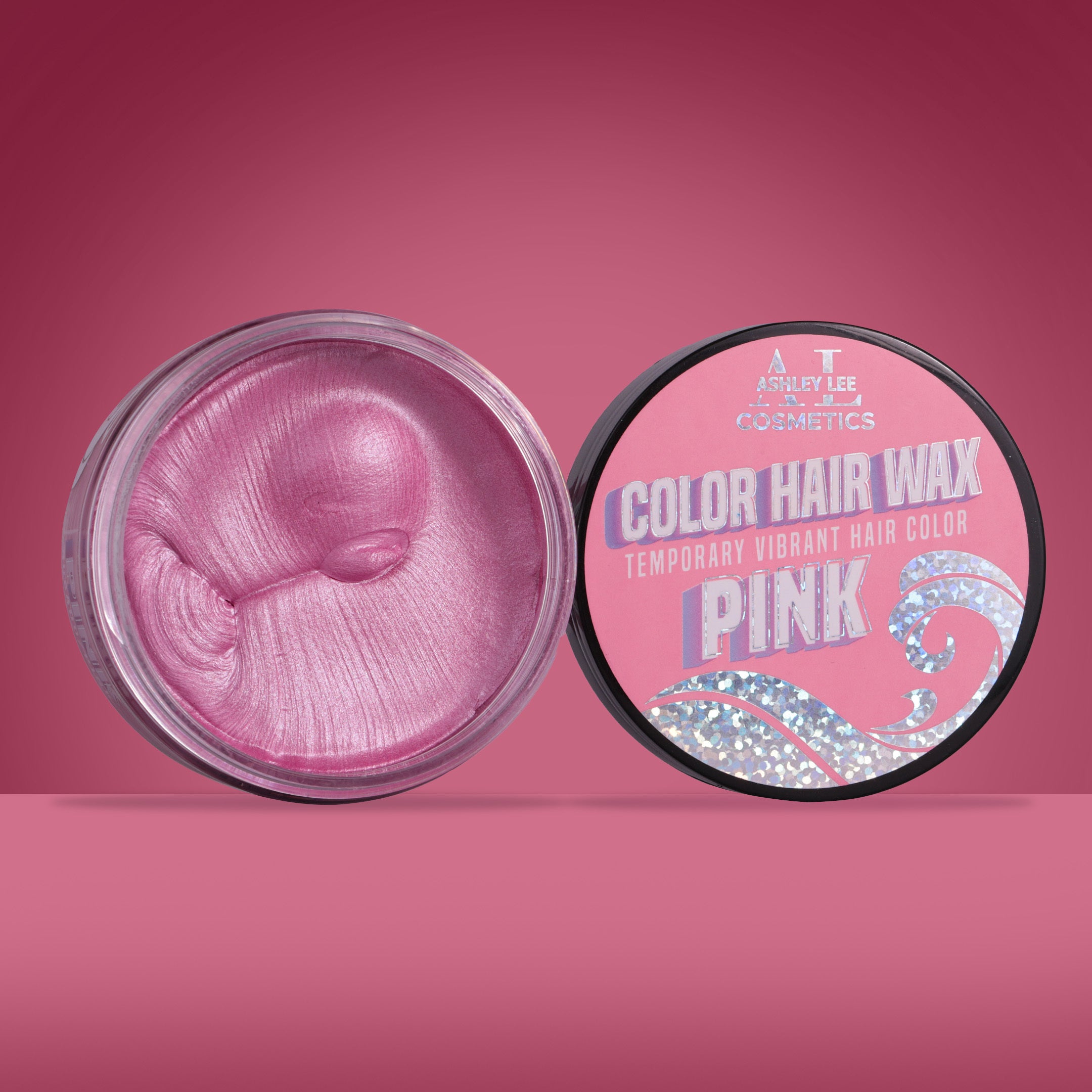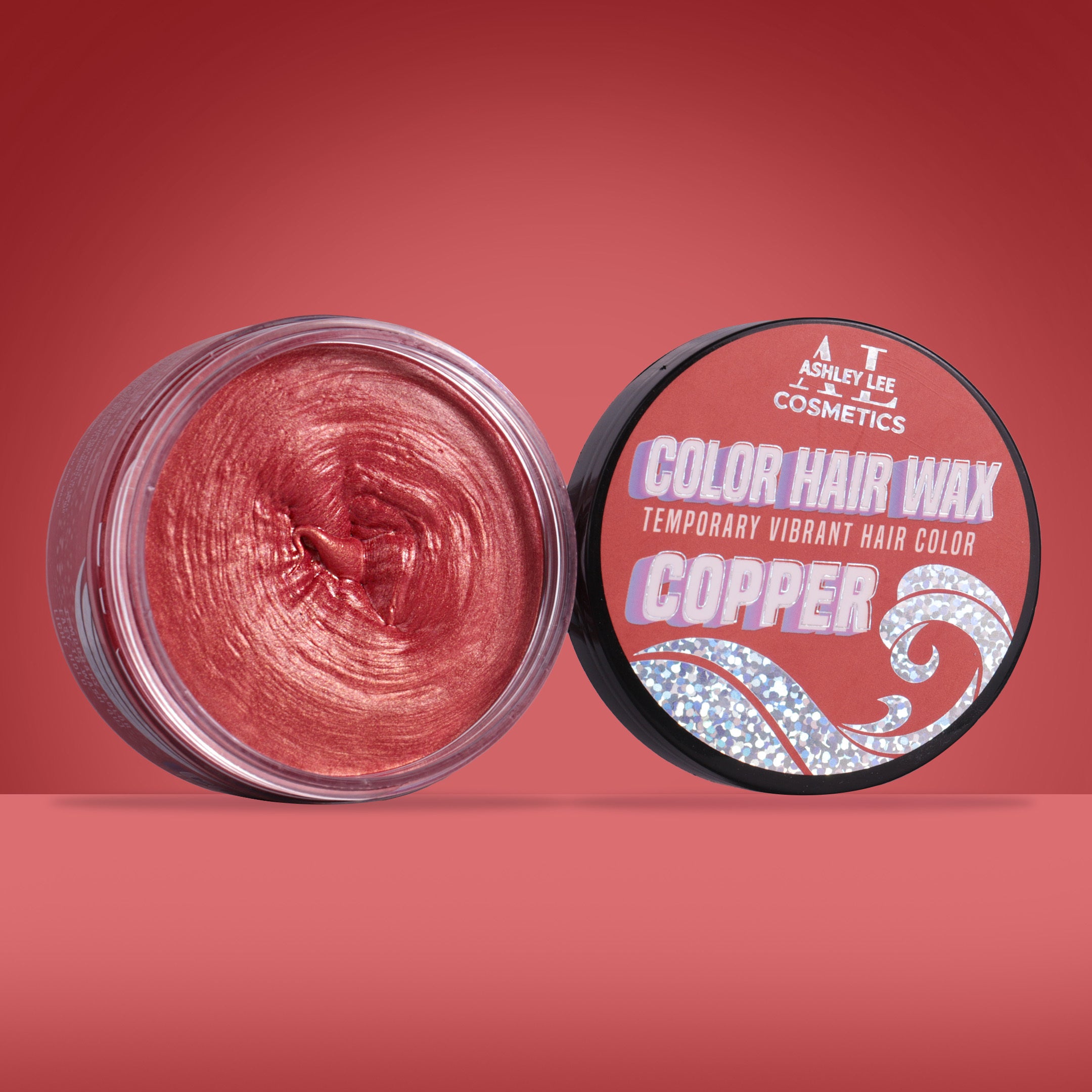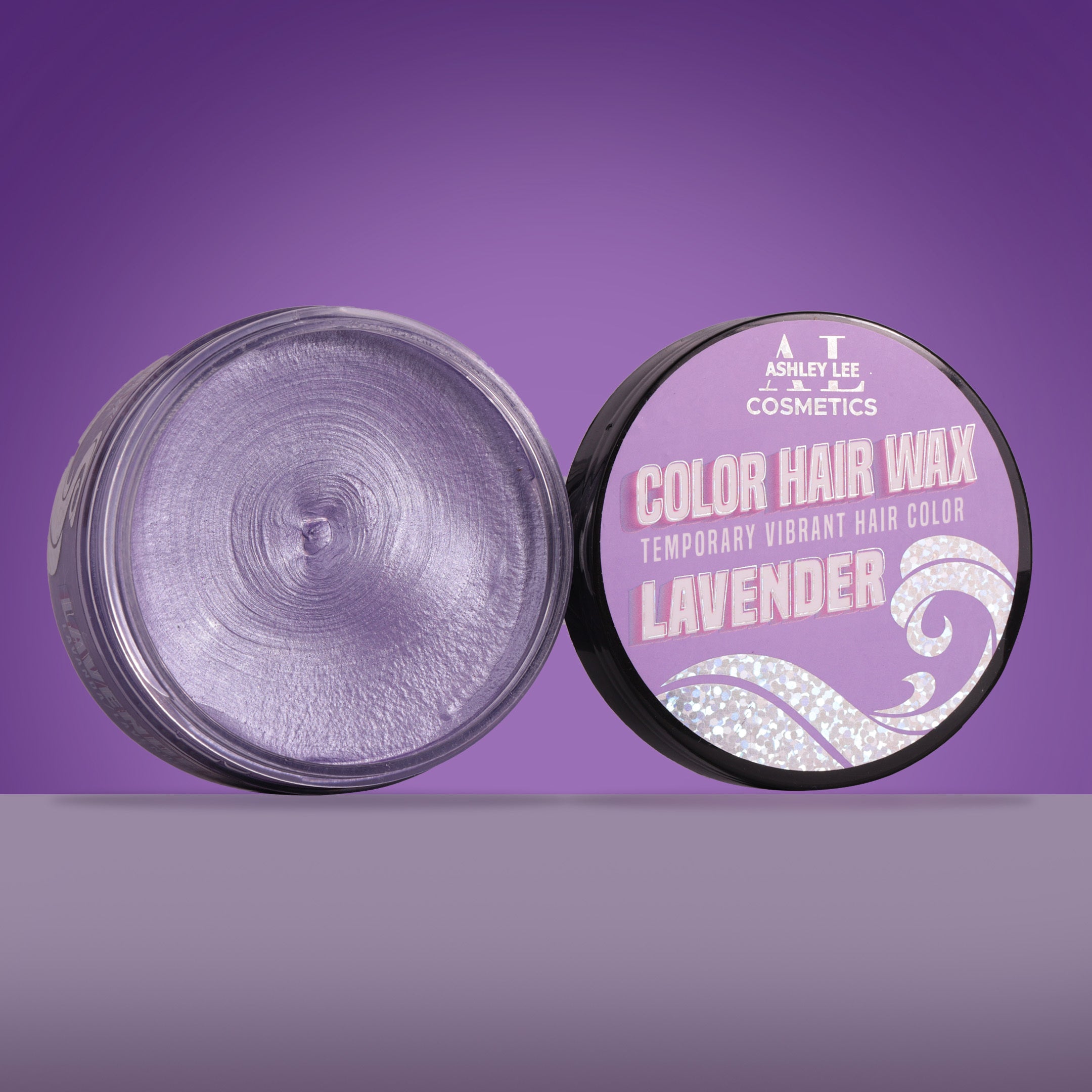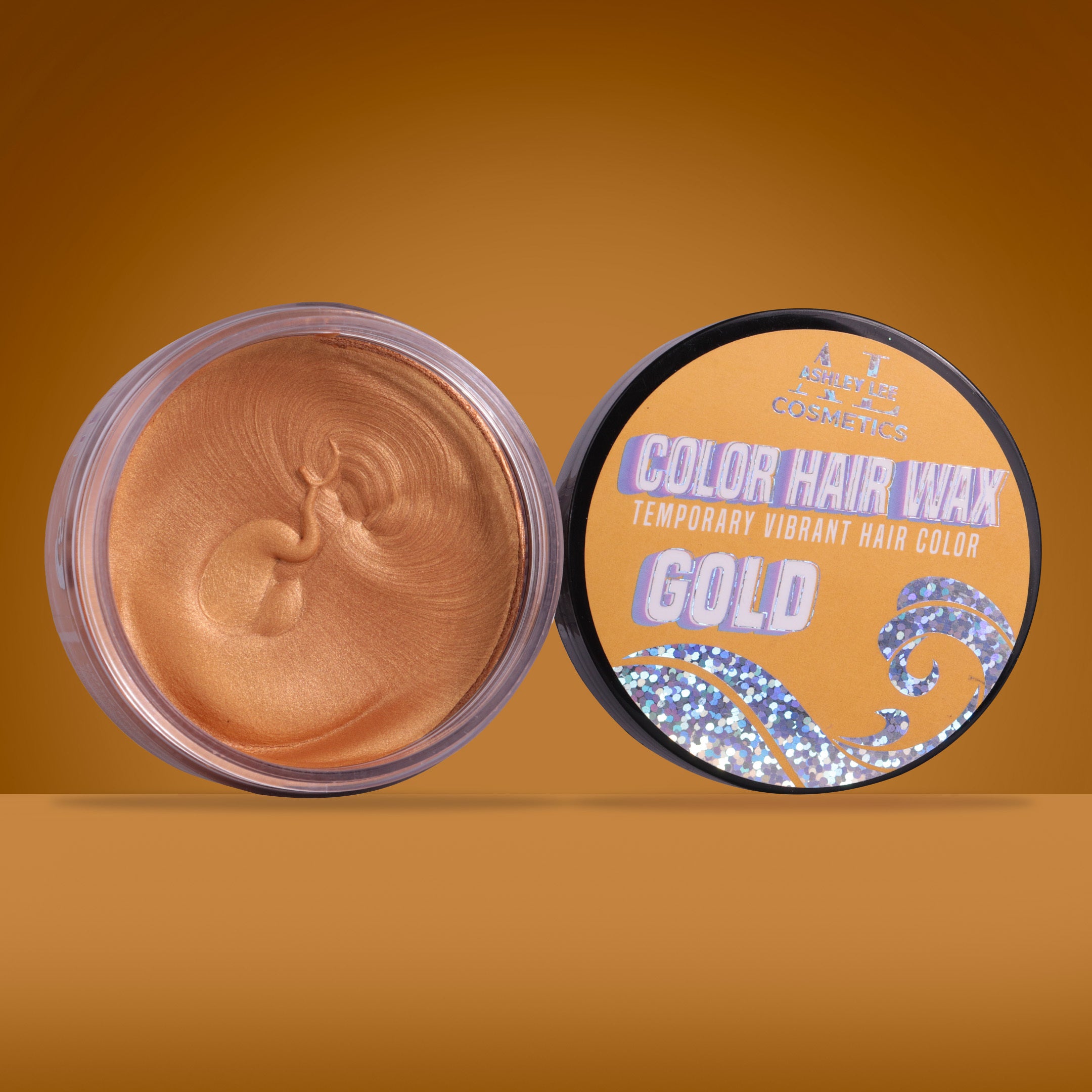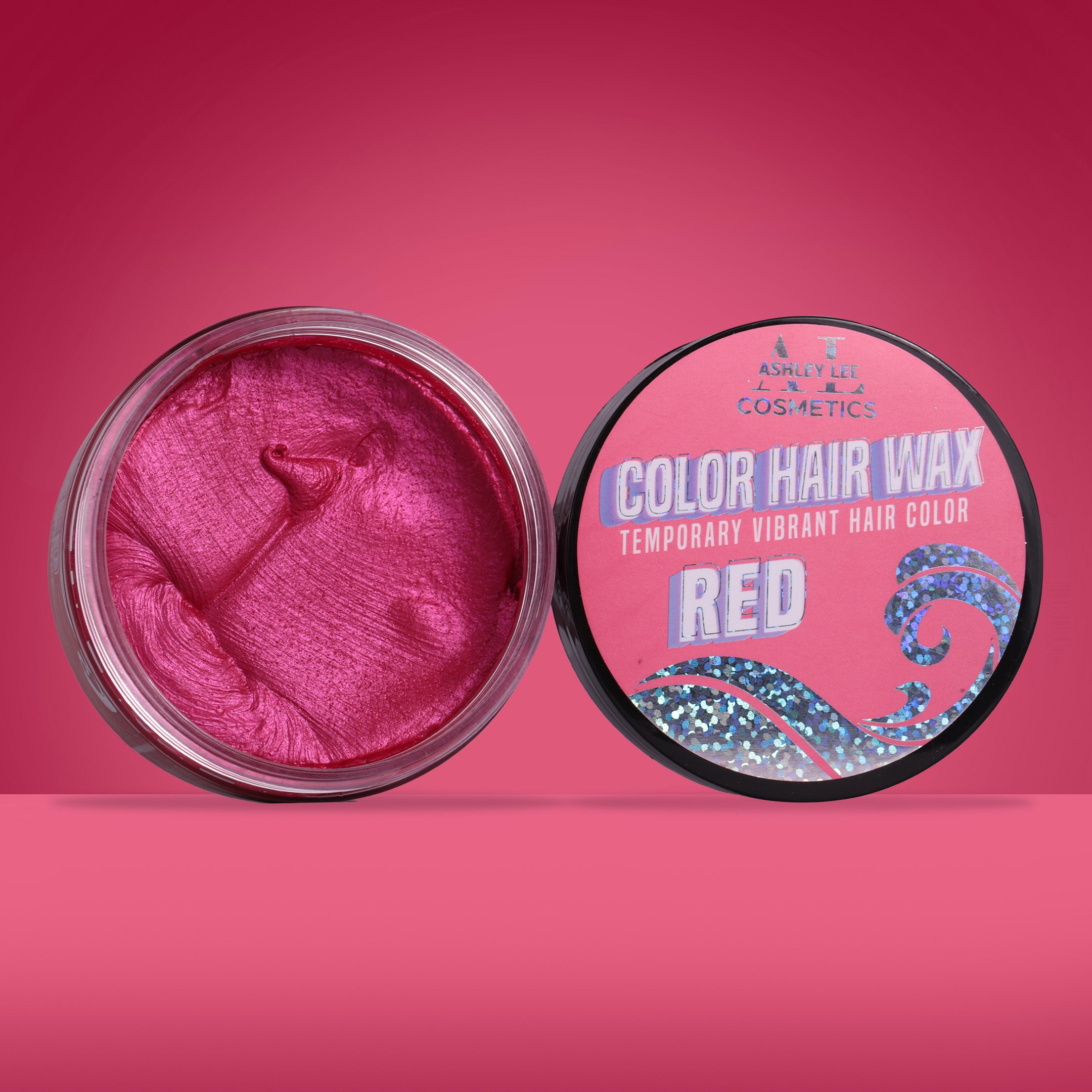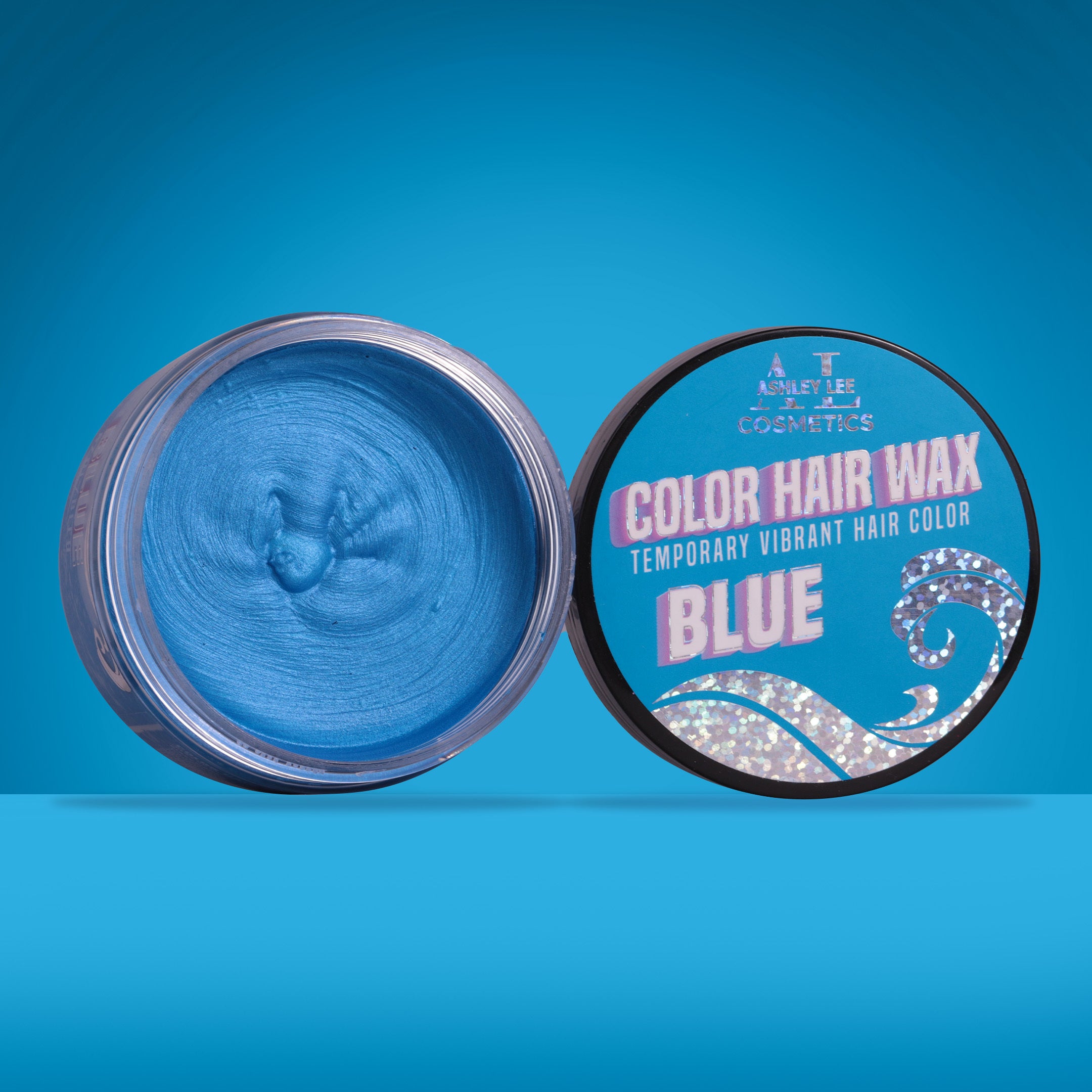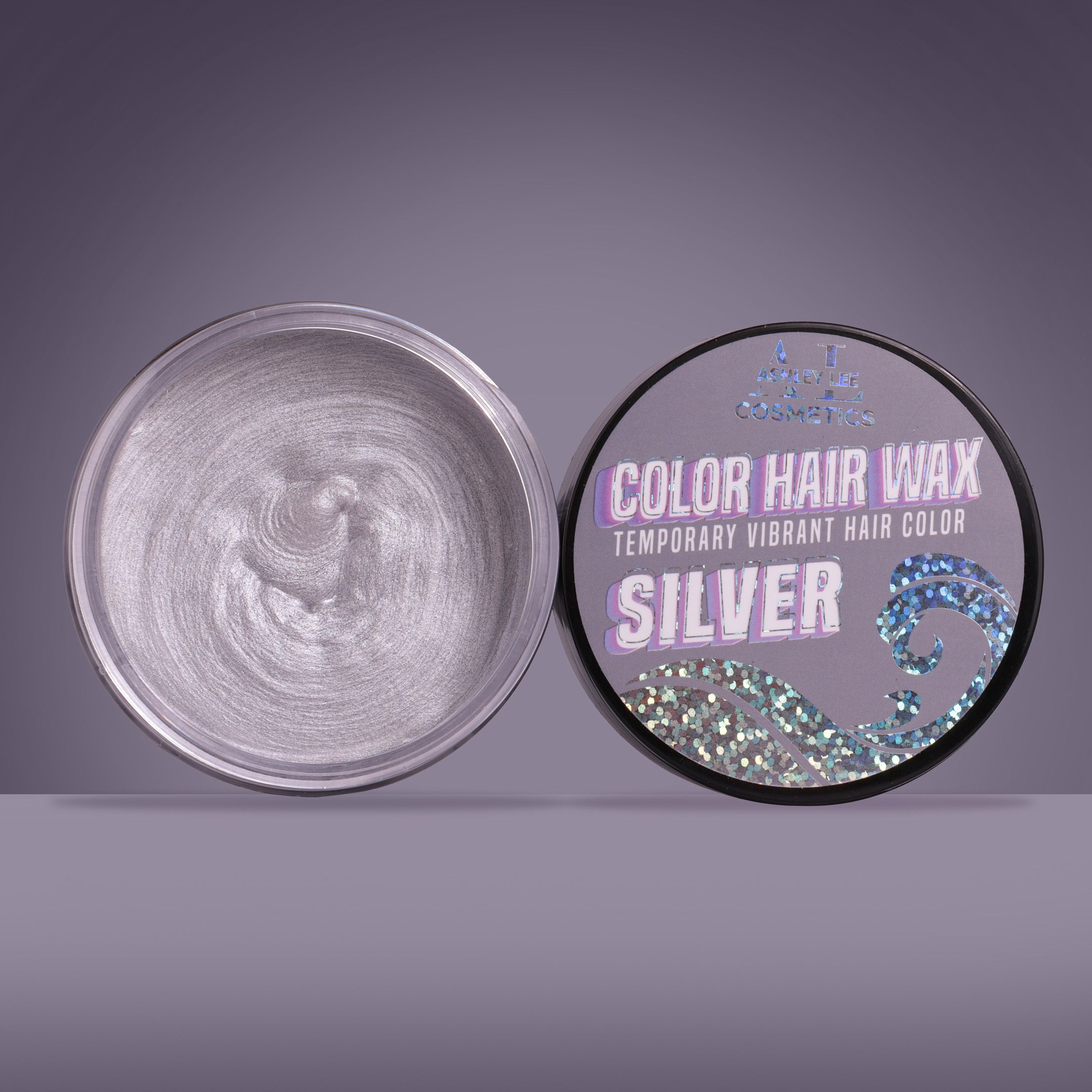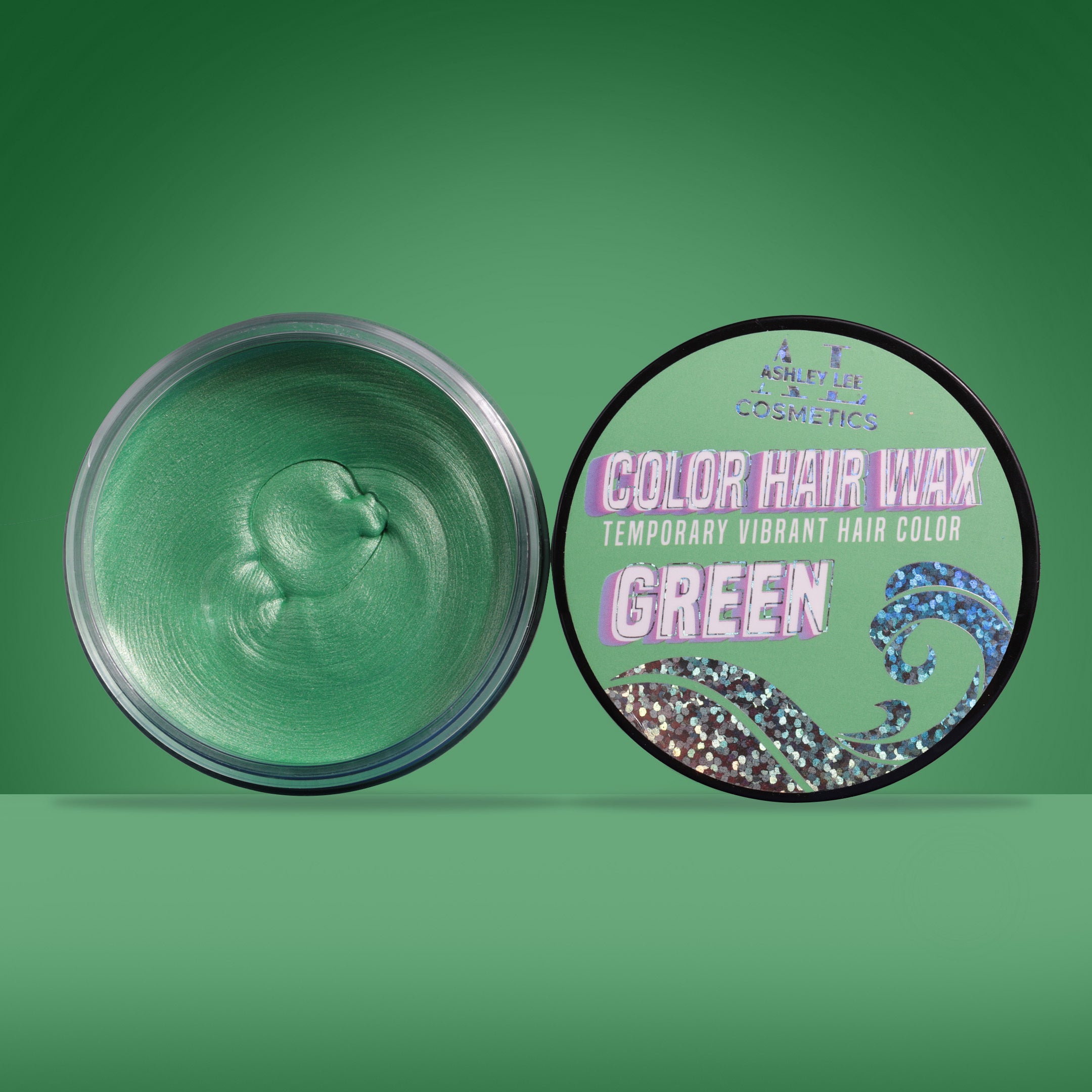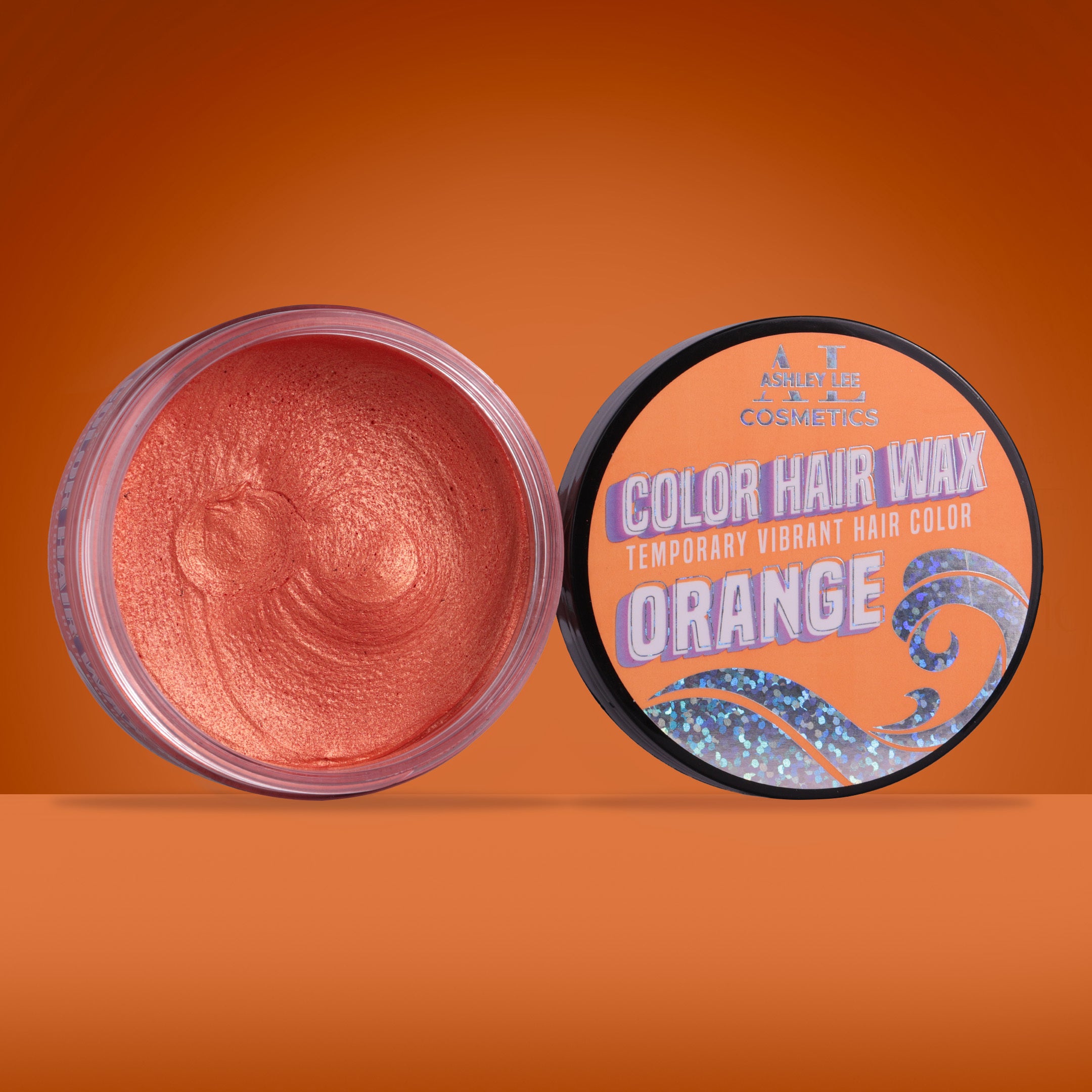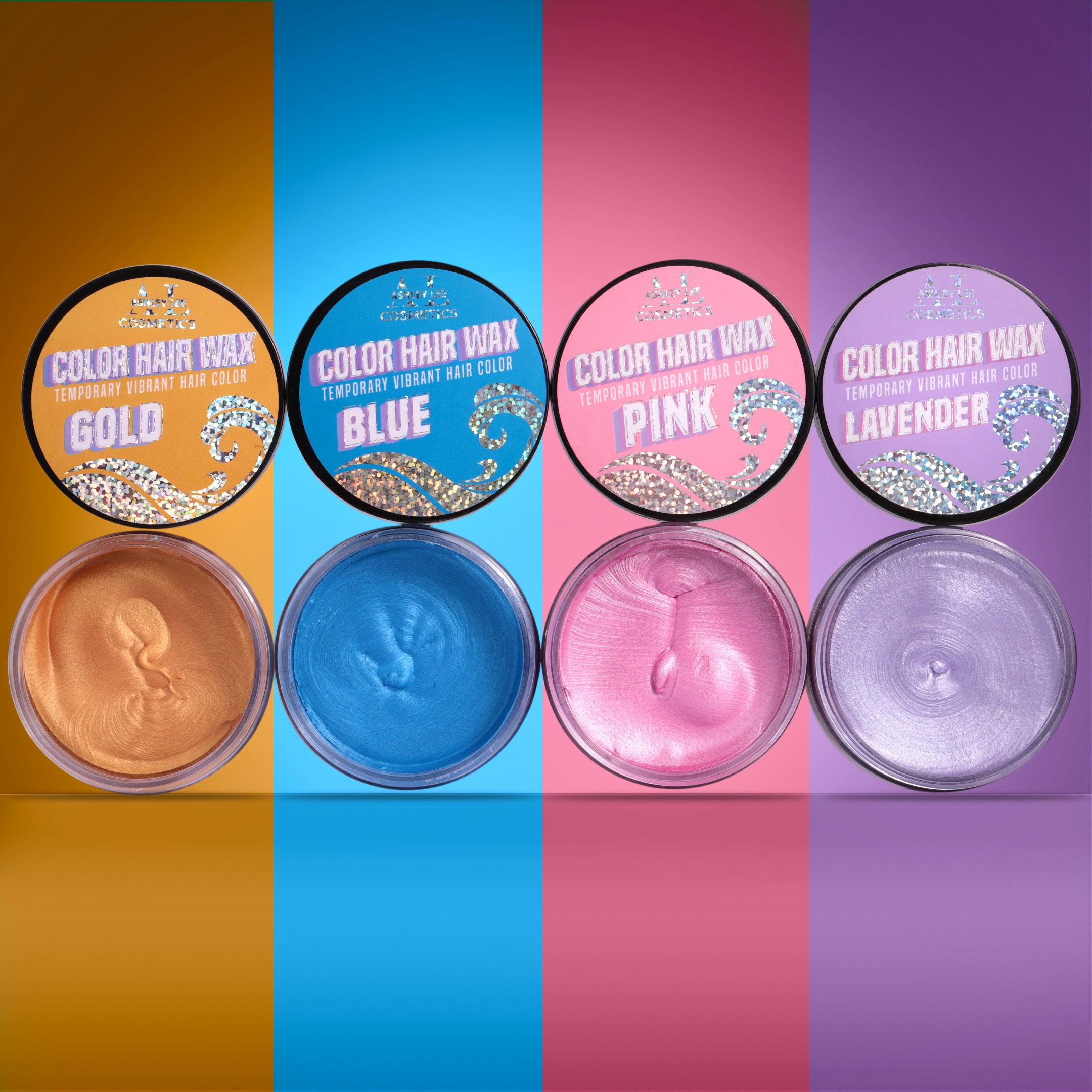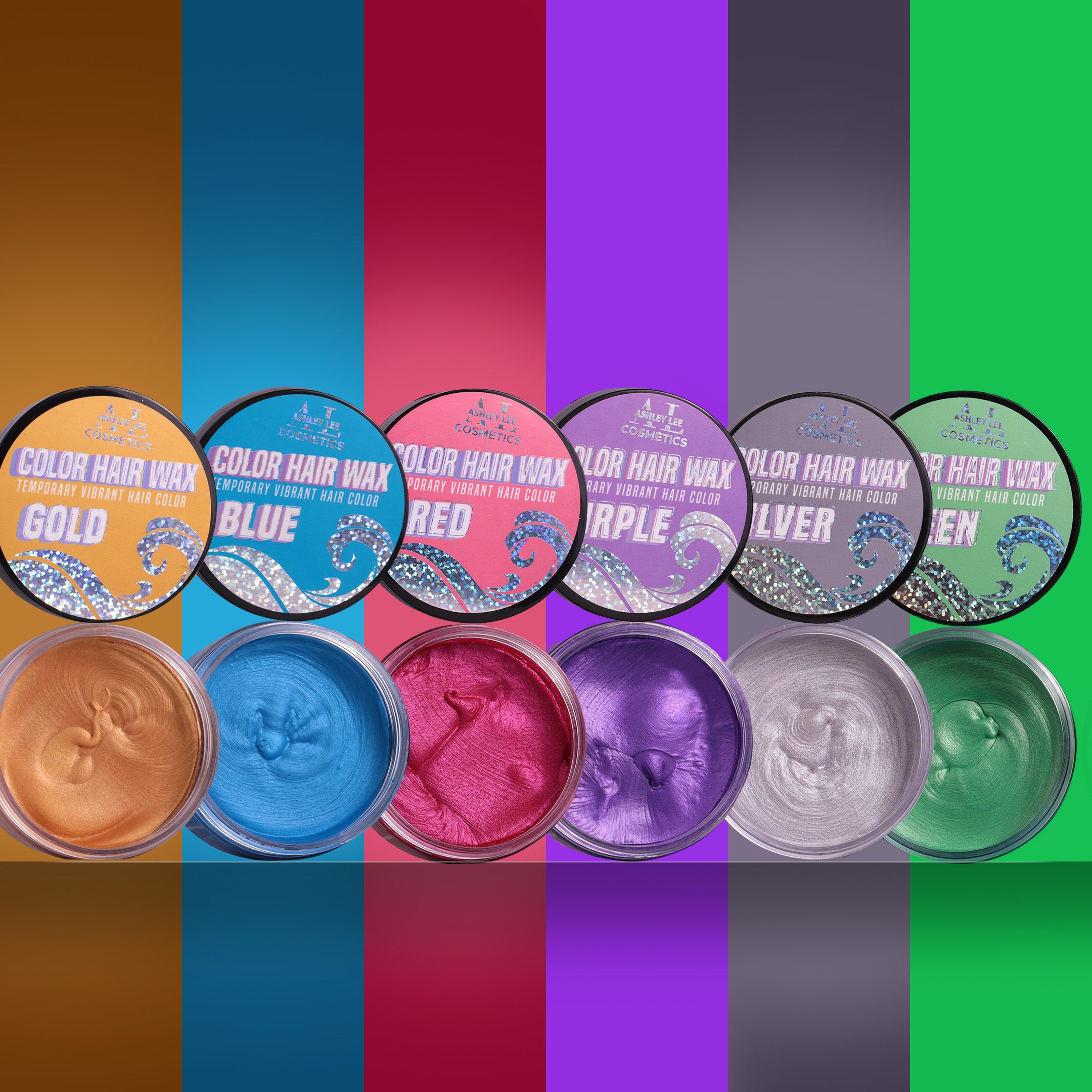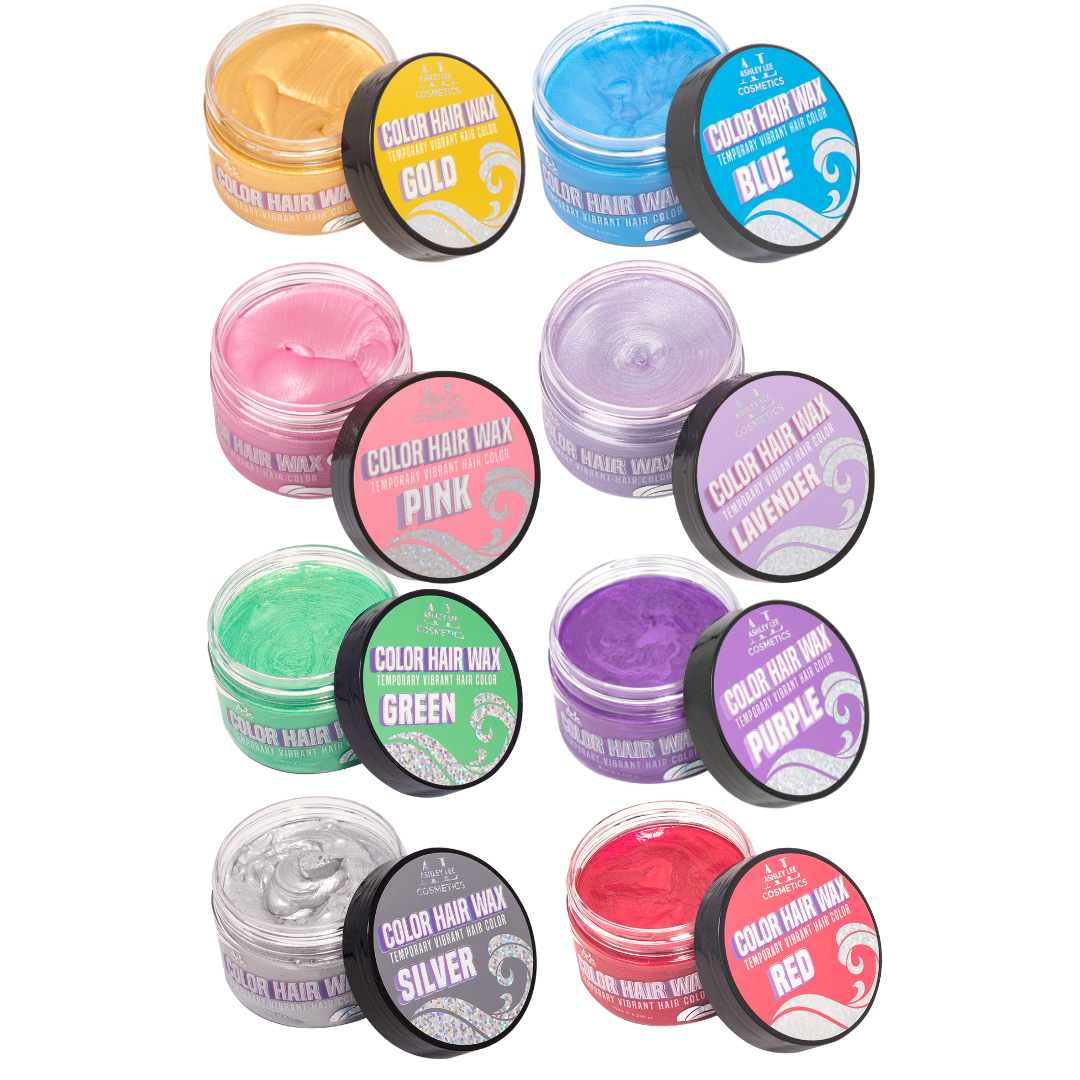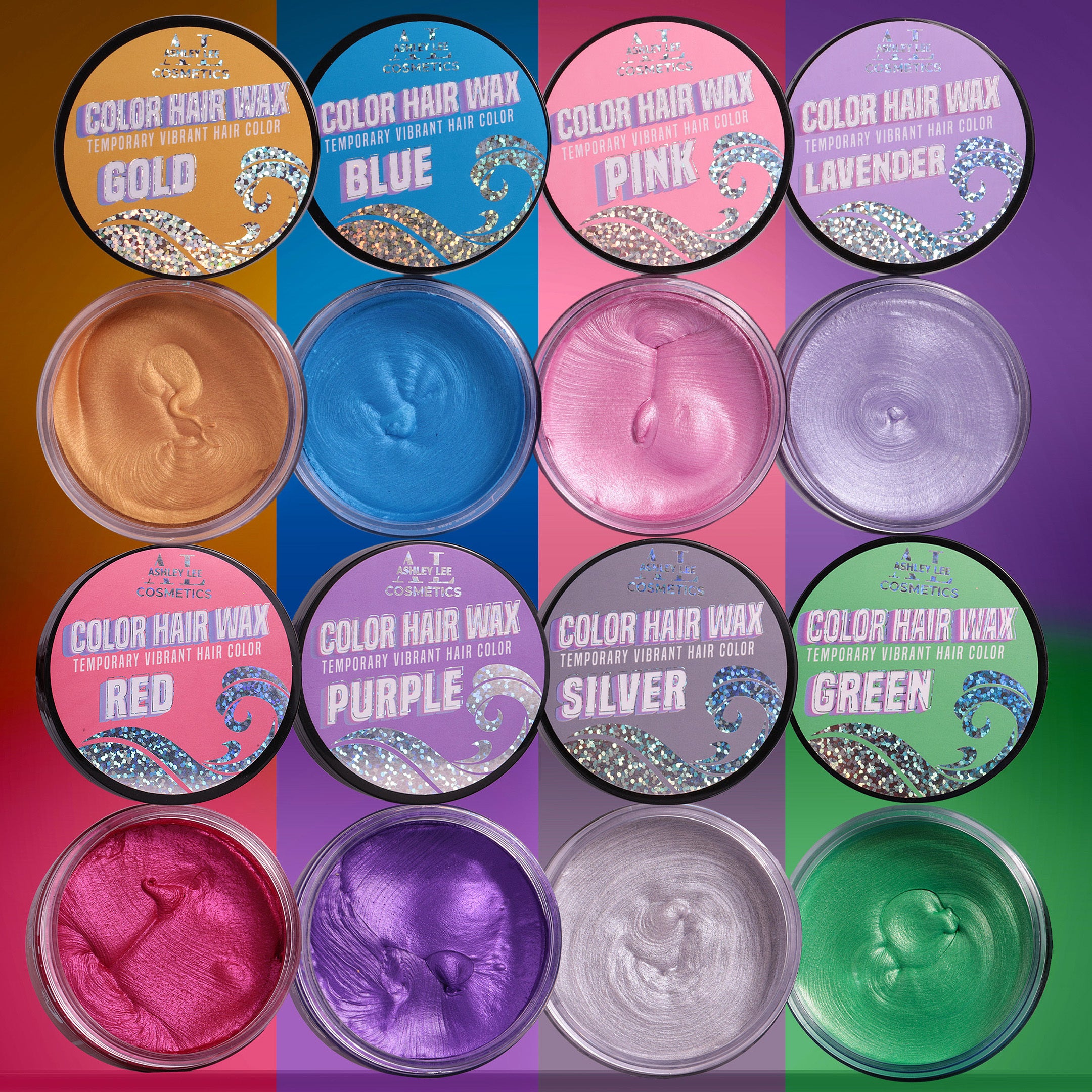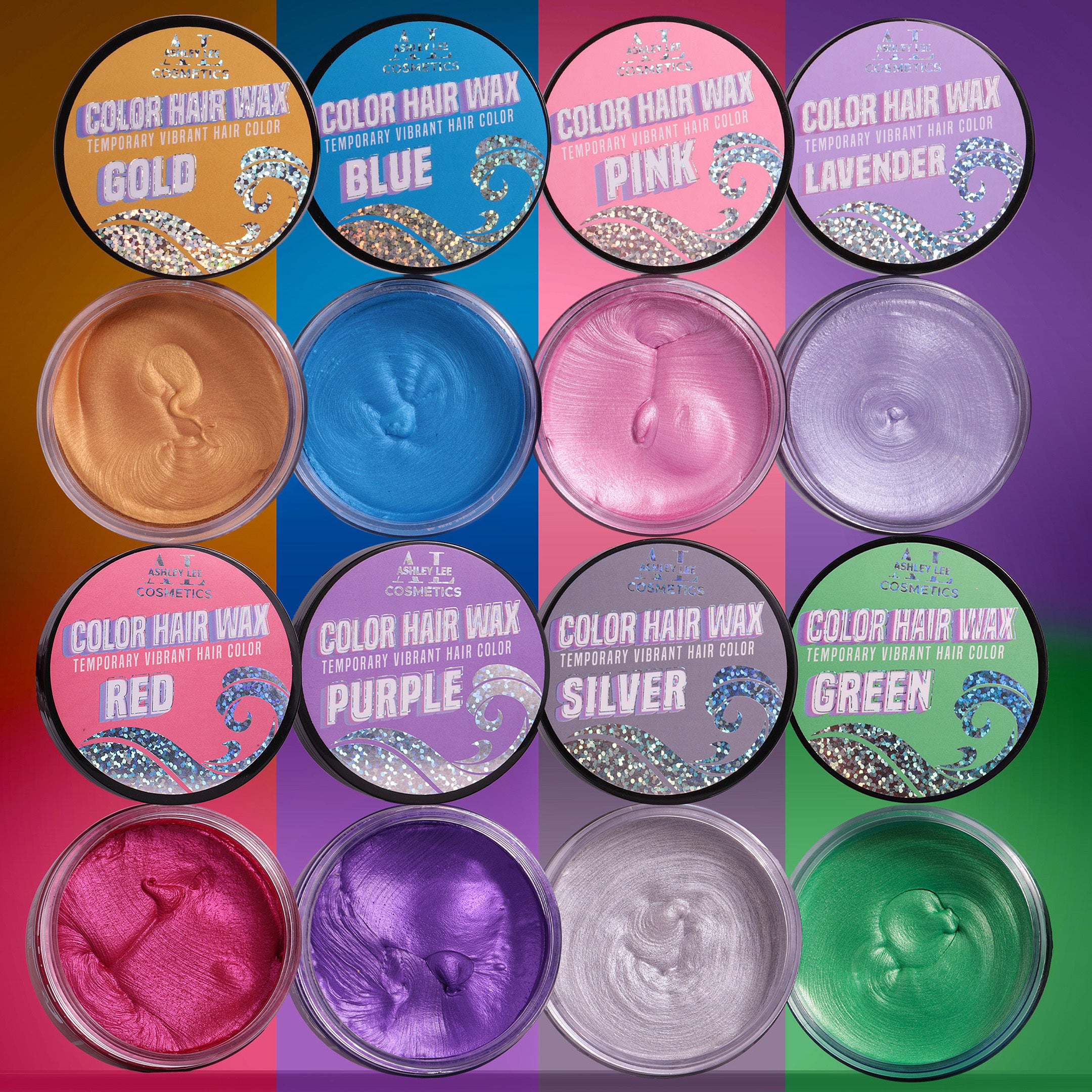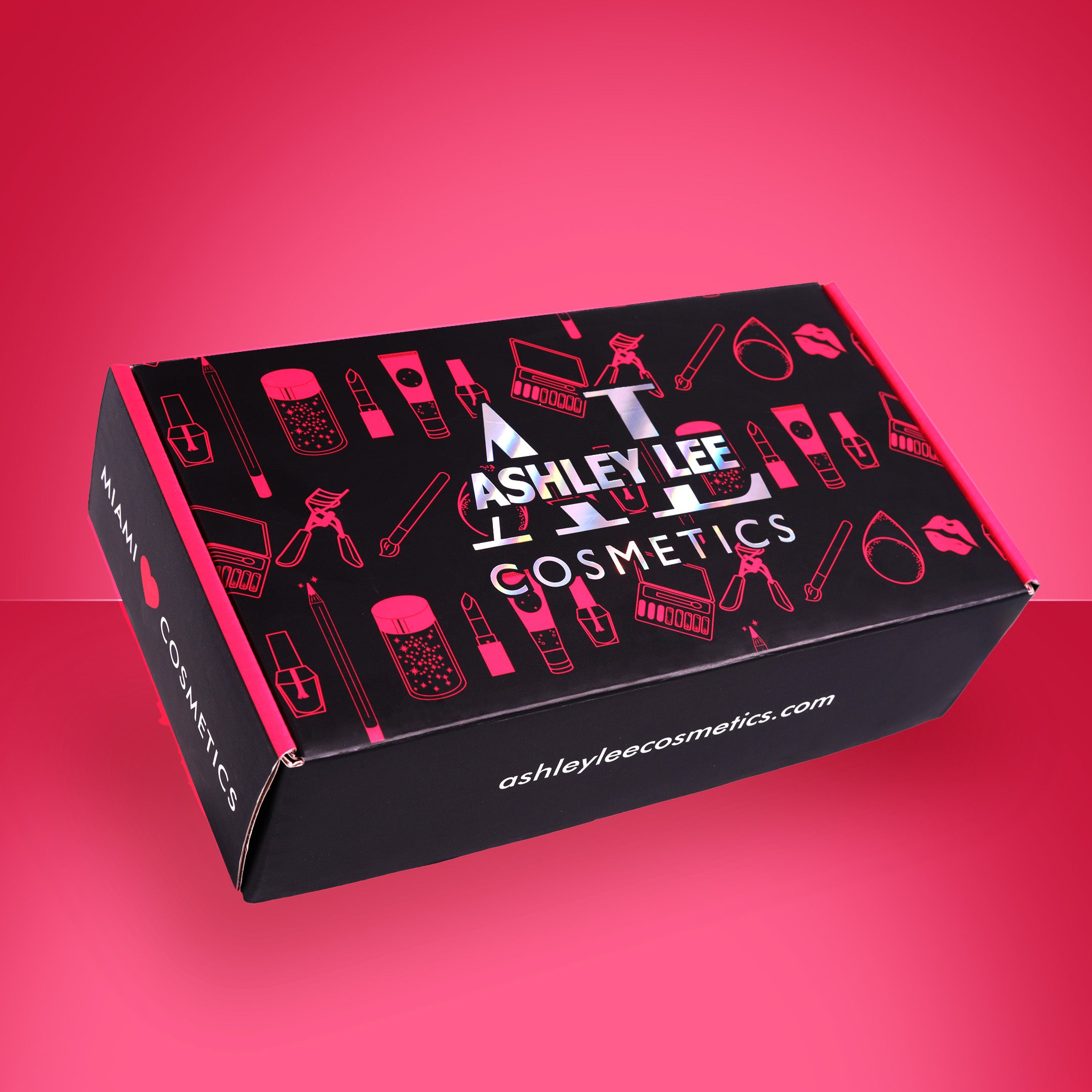 Enjoy up to 25% off some of our best sellers
Free Gift with every purchase
Free Shipping on purchases of $45+
---
Save 25%
Color Hair Wax
Sale price

$5.24
Regular price

$6.99
(/)
---
In stock
In stock
In stock
In stock
In stock
In stock
In stock
In stock
In stock
Out of stock
Out of stock
Out of stock
In stock
In stock
In stock
Out of stock
---
Ready to give your curls a boost of color and definition? Tired of commitment or damage from permanent hair dye? Our temporary color hair wax is here to save the day!
Not only does it add vibrant color to your curls, but it washes off easily with just a single rinse. So you can switch up your look as often as you like! Perfect for the daring diva who loves to experiment with her hair.  
Say goodbye to boring curls and hello to eye-catching, head-turning locks.  Try our temporary color hair wax today!
Works best on thick, curly, and natural hair types.
Adds definition and elongates your curls with moisturizing beeswax (Cera Alba).
Quick and easy application.  Washes out easily.
Water-based, non-damaging, and suitable for all hair types.
Will not stain skin or clothes.
Results may vary depending on factors such as hair type, hair color, amount of product used, experience, etc.
General Instructions
Use fingertips to apply product onto sectioned damp hair.
Add more for greater color intensity.
Twist or rake through hair for desired style.
Use hair dryer or air dry thoroughly to avoid color transfer.
Style as desired.
Product washes out completely in one wash.
FOR ALL-OVER COVERAGE:
Dip a small amount (Quarter size) of wax and work in each section from the roots down to the tips.  A small amount can go a long way so try not to overdo it with too much product! 
Apply more as needed to get even coverage and bolder color.  Avoid getting the product on your scalp.
Set/dry color with a hood dryer or handheld blow-dryer. Color is not completely dry until you can touch it and it does NOT come off on your hands.
Short hair: Simply apply desired amount directly onto hair.
Mid to long hair: Should be applied in sections.
Straight/fine hair: Use a blow-dryer on lowest setting, preferably on cool/no heat if available, then comb or brush through your hair to work out any stiffness from the wax.  Experiment with small amounts of product at a time to ensure you don't weigh down your hair too much. A little really does go a long way. Especially on this hair type.
FOR HIGHLIGHTS:
Dip a small amount onto fingertip.
Grab a small/med section of hair.
Rub into the section of hair in a downward motion.
Repeat steps 1-4 if the color is not as vibrant as desired.
Set/Dry color with a blow dryer on the lowest setting.
FAQ
Does your hair need to be bleached or pre-lightened?

No! Color hair wax can be used on any existing hair color.

Does it work for straight hair?

Yes, however, be advised that wax has a little weight and hold to it. This can be unfavorable to straight and fine hair types that are unfamiliar with wax.  You'll want to experiment with small amounts first and work up from there.

Does it need to be applied on wet or dry hair?

It's up to you and what you want to achieve! Dry hair is the quickest method for short hair types. However, it can be used on damp hair to achieve certain styles like twist-outs or braid-outs. Color Hair Wax should be applied as the last step to styling your hair after all your prior hair products have completely dried in the hair.  Experiment and see what works best for you.

Will it make your hair feel hard, crunchy, or waxy?

It can if too much product is added. This is a wax product after all.  Experiment with small amounts of product, leave-in conditioners, and diffusers to help soften the finished product.

Will color transfer onto clothes, pillowcases, etc.?

Color hair wax is a VERY temporary color solution, so some transfer is to be expected. To help reduce transfer we recommend applying light hair spray after the product has dried. Also, a sleeping bonnet/cap is highly recommended overnight!

Do you have to set the color with a blow dryer?

No, you can air dry just keep in mind it will take much longer for the color to set this way.

Can heating tools be used?

Yes! Heating tools can be used once your hair is dry, however, color can transfer onto your tools which can easily be wiped off.

How many jars would I need to cover all my hair?

It depends on how much hair you're working with. In most cases, 1 jar will give full coverage for short to medium-length hair.

How long will it last?

If kept dry, Color Wax can last 3-5 days. The color can last longer if you maintain it well.

Can it be used on eyebrows?

Yes, it can be used on eyebrows, beards, mustaches, and goatees.

How long is it good for?

Wax will last up to 24 months with the lid screwed tightly on and stored in a cool, dry place.

Can you mix colors?

Yes! You can mix colors to make your own unique hues.
Pro Tips
Mix and match colors for a unique look.
For added softness apply leave-in conditioner before using color wax.
For extra volume and softness try drying your hair with a diffuser attachment.
Heat tools can work along with this product.
To avoid transfer onto your pillowcase consider wearing a bonnet or sleep cap.
Use a makeup wipe to easily remove excess product from skin. 
Ingredients
Water, Cetearyl Alcohol, Glyceryl Stearate, Cera Alba (Beeswax), Petrolatum, Pvp, Diazolidinyl Urea, Parfum, Tin Oxide,  Methylparaben, Disodium Edta, PEG-40, Hydrogenated Castor Oil, Propylparaben, CI 77491, CI77019, CI 77891
Net Wt: 4.23 fl oz / 120 g
Color Hair Wax
Sale price

$5.24
Regular price

$6.99
Choose options